2019 CRUISE INDUSTRY
TOP 5 FINALISTS
CRUISE LINE

Norwegian Cruise Line

COCKTAIL NAME

Up, Up and Away

INSPIRATION

Let's go back in time to Cuba in the 1920's and 30's. To a place that was suave and elegant. Cuba's sensual music, tropical climate and close proximity to dry America made it the center of the cocktail world during that time, and you can bet that Bacardi was at the heart of those drinks. This creation is my interpretation of what cocktails were like in those days, drawing inspiration from the sophisticated Cantinero and showcasing my idea of the fun, classy cocktails that Bacardi 8 was made for. So just relax, and let Bacardi take you… Up, Up and Away

RECIPE60 ml Bacardi 8 Años
30 ml Espresso
20 ml Cinnamon Syrup
10 ml Fernet-Branca
Orange Twist and Coffee Beans

METHOD

Add all ingredients to a shaker and fill with ice. Long Shake (8-12 seconds). Double strain into a chilled coupe. Garnish artistically with a orange twist and coffee beans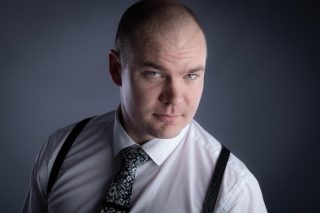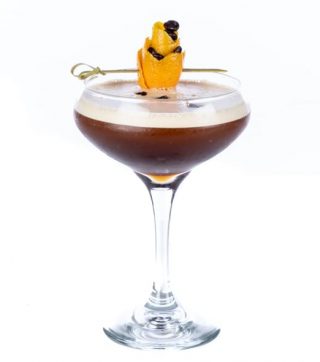 CRUISE LINE

Tallink Silja Line

COCKTAIL NAME

Bring Back the Summer

INSPIRATION

My cocktail inspiration comes from my love for the Swedish summer. During my childhood I spent a lot of my summers at my grandmother's house. After I had been swimming in the sea for hours, she always had homemade elderflower lemonade waiting for me on the terrace. She served it with strawberries and basil that she grew in the garden. Many years later, on the very same terrace, we drank Martini Prosecco and laughed our way through the summer night with family and friends. These ingredients belong bring up beautiful memories. My cocktail awakens all these memories and emotions through smooth Bacardi Carta Blanca rum. It symbolizes an eternal summer that we can carry in our feelings throughout the year.

RECIPE40ml Bacardi Superior
30ml St-Germain Elderflower Liqueur
25ml fresh Lemon Juice
2 fresh Strawberries
4 Basil leaves
40ml Martini Prosecco

METHOD

Muddle strawberries and basil in the shaker. Add rum, liqueur, lemon juice and ice and shake well. Double strain in a chilled glass and top up with the prosecco. Garnish with two half's of a strawberries with basil leaves in the middle of them with a bamboo stick and place on top.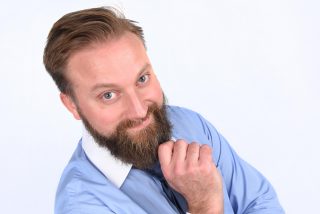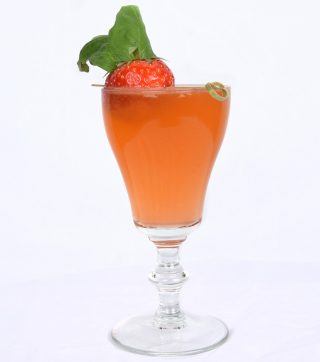 NARCISO 'ARCHIE' MARIANO JR.
CRUISE LINE

Holland America Line

COCKTAIL NAME

Velvet Fashionista

INSPIRATION

Inspired by the new age, this palate pleaser will indulge you into the beauty of today. The sheer will and attitude of young and aspiring ones inspired me to create this craft.

RECIPE30 ml Bacardi 8 Años
15ml Islay whisky
15ml St. Germain Elderflower Liquor
30ml Espresso
15ml Agave Syrup
Orange zest for garnish

METHOD

Build all ingredients in a mixing glass and add ice. Shake extra vigorously. Strain and pour in a chilled Nick & Nora glass and garnish.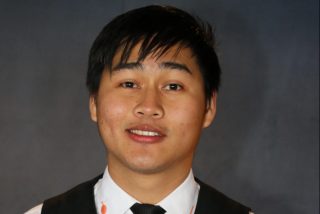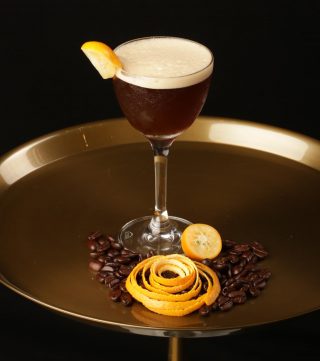 CRUISE LINE

Carnival Cruise Line

COCKTAIL NAME

Purple Sunset

INSPIRATION

Life often can be stressful, and smell of lavender is known as a calming one. That's something I would do at home; smell fresh flowers of lavender to relax after a long day. When you work on a cruise ship, you probably won't find fresh lavender, but you'll find amazing colors of the sunset. The ones you can only see while you're cruising in the open seas. They have same affect as lavender. My inspiration was to mix those two together with a rum that smells like vacation. Introducing the Purple Sunset.

RECIPE60ml Bacardi Superior
22ml Monin Lavender Syrup
15ml Vitality Lemonade
15ml Fresh Lime Juice
Splash of Domain Chandon
Rosemary bunch

METHOD

Gently muddle rosemary bunch. Place all ingredients (except Chandon) into shaker. Add ice and shake up to 10 seconds. Double strain into a chilled Martini glass. Add a few more drops of lavender syrup and a splash of Chandon. Garnish with a rosemary bunch.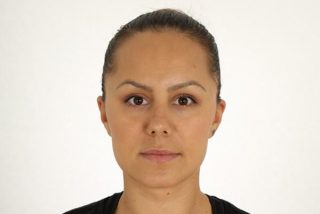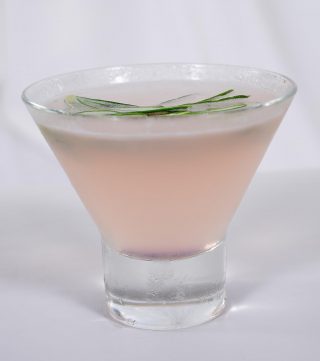 CRUISE LINE

P&O Cruises Australia

COCKTAIL NAME

Bitter Blanca

INSPIRATION

I chose Bacardi Superior and St. Germain Elderflower as the main ingredients because of their unique characteristics. Bacardi Superior has a great, distinct flavour and St. Germain has a balanced citrus and fruit-forward flavour. I wanted to go above and beyond ad be quite adventurous when creating this cocktail so I've added secondary ingredients which highlight the flavor profiles including grapefruit juice, egg white and the cinnamon powder.

RECIPE 30ml Bacardi Superior
15ml St. Germain Elderflower Liqueur
30 ml Egg white
60ml Grapefruit juice
Garnish with Grapefruit zest and cinnamon powder

METHOD

Add all ingredients into a shaker filled with ice, shake vigorously and strain in a chilled coupe glass. Garnish with Grapefruit zest and cinnamon powder.