Select a tour! Discover BACARDÍ's history through a guided tour, become a rum maestro with the Rum Tasting Tour, or master the Mojito with an interactive Mixology Class!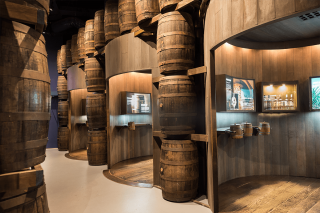 HISTORICAL
Tour
Enjoy a cocktail at our waterfront Bat Bar Pavilion, then join your guided tour to discover how we make BACARDÍ rum and our family owned company's history of craft and innovation.
The Historical Tour is $15 + tax and includes: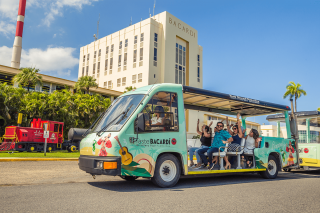 Guided tour of the BACARDÍ Visitor Center.
BACARDÍ Welcome Cocktail for adults.
Access to Bottle Your Own BACARDÍ Experience & Gift Shop.
Complimentary WiFi on property.
Please arrive thirty minutes before your tour to allow time to register and enjoy your Welcome Drink.
The Historical Tour duration is approximately 45 minutes.
Opening times
All days – Monday to Sunday
Doors open at 9 a.m.
Historical Tour
First tour starts at 9:15 a.m., last tour starts at 4:15 p.m.
Rum Tasting Tour
First tour starts at 10:00 a.m., last tour starts at 4:00 p.m.
Mixology Class
First tour starts at 10:30 a.m., last tour starts at 4:30 p.m.