Limited Edition Rare Dark Rum
BACARDÍ RESERVA OCHO SHERRY CASK FINISH
A limited-edition rare rum blend crafted by BACARDÍ Rum's Master Blenders, BACARDÍ Reserva Ocho Sherry Cask Finish is aged in some of the most exceptional hand selected barrels from the Bacardí family reserve. Our Sherry Cask finish is a blend aged from 8 to 12 years in American oak barrels with an additional finish of three months in Oloroso sherry cask.
Nutritional Information (1.5 oz serving)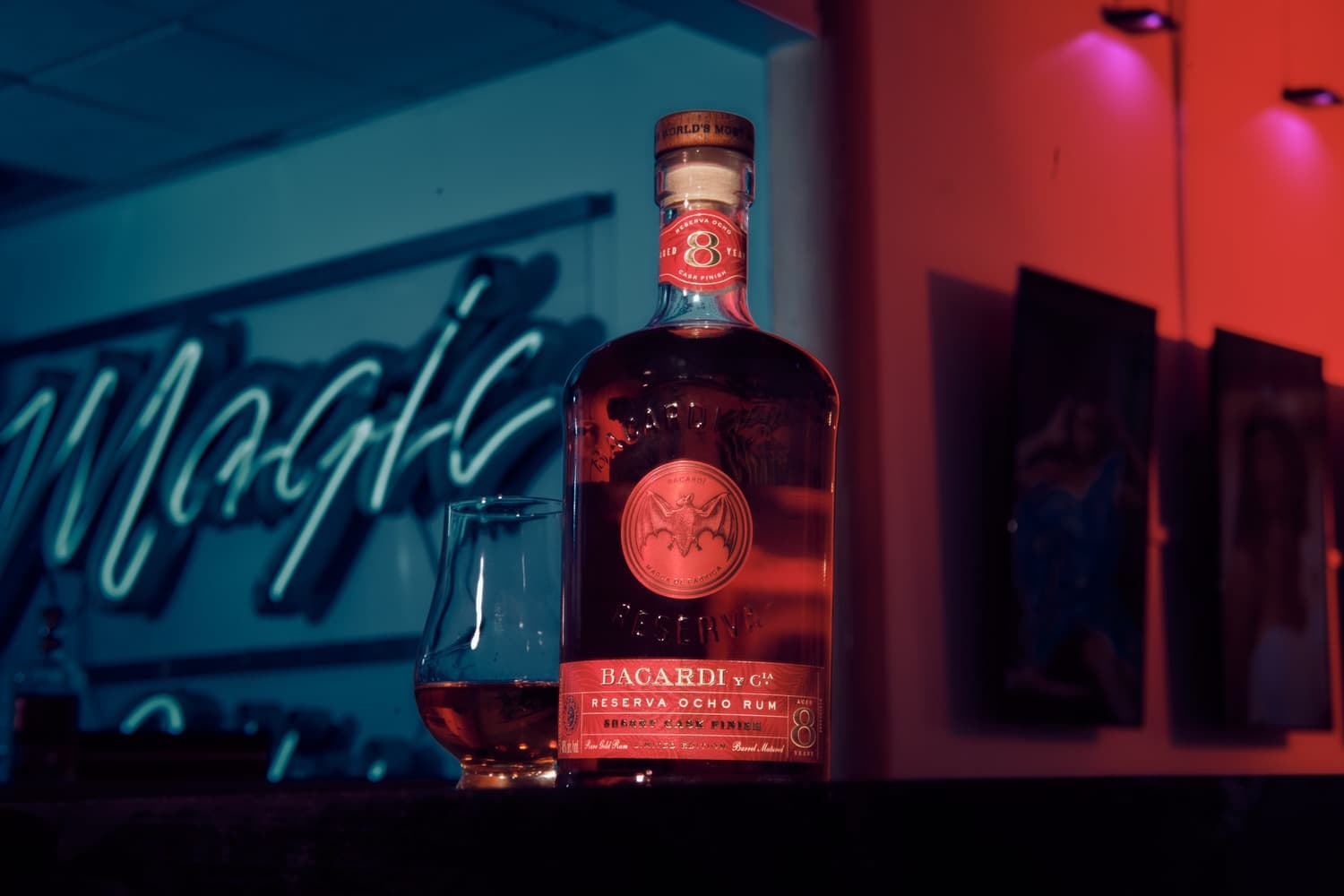 LIMITED EDITION
CASK FINISH SERIES
The first of five finishes, Sherry Cask is just the beginning of five wonderful adventures with our Reserva Ocho Rum.
BACARDÍ Cocktails
SIP AND SAVOR
The perfect finish meant to sip and savor, our Sherry Cask Finish is best served neat.