READY-TO-DRINK
BACARDÍ Variety Pack
An exciting variety of full-flavored cocktails with a special surprise and delight flavor that you can only get here – Sunset Punch! Bring the party with you.
BACARDÍ Real Rum Cocktails are made with BACARDÍ Superior Rum, all-natural flavors, real ingredients, and are gluten free with no artificial sweeteners. They are consistently high quality and always refreshing, fun and full-flavored at 5.9% ABV.
Variety Pack includes Rum Punch, Mojito & Sunset Punch.
NUTRITIONAL INFORMATION (12 OZ SERVING)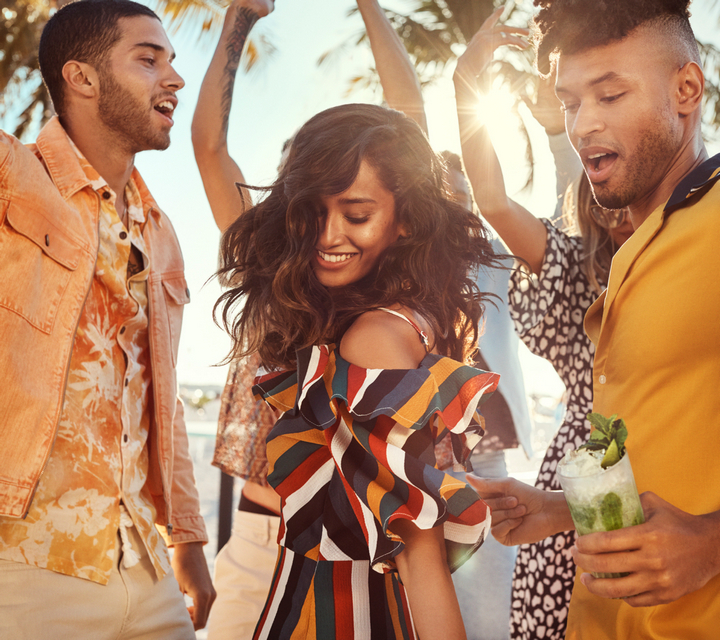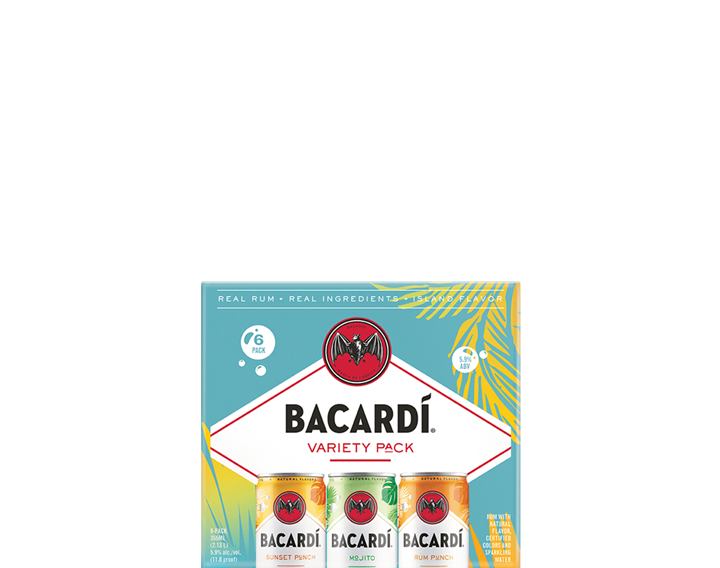 Great when chilled, better with friends!
BACARDÍ RUM COCKTAILS
PACKED WITH FRUIT
Make simple cocktails pack a punch. From sweet banana to crisp raspberry, discover new recipes to spruce up your cocktails with our Flavor Range rums.