You are reading
THE ART OF AGED RUM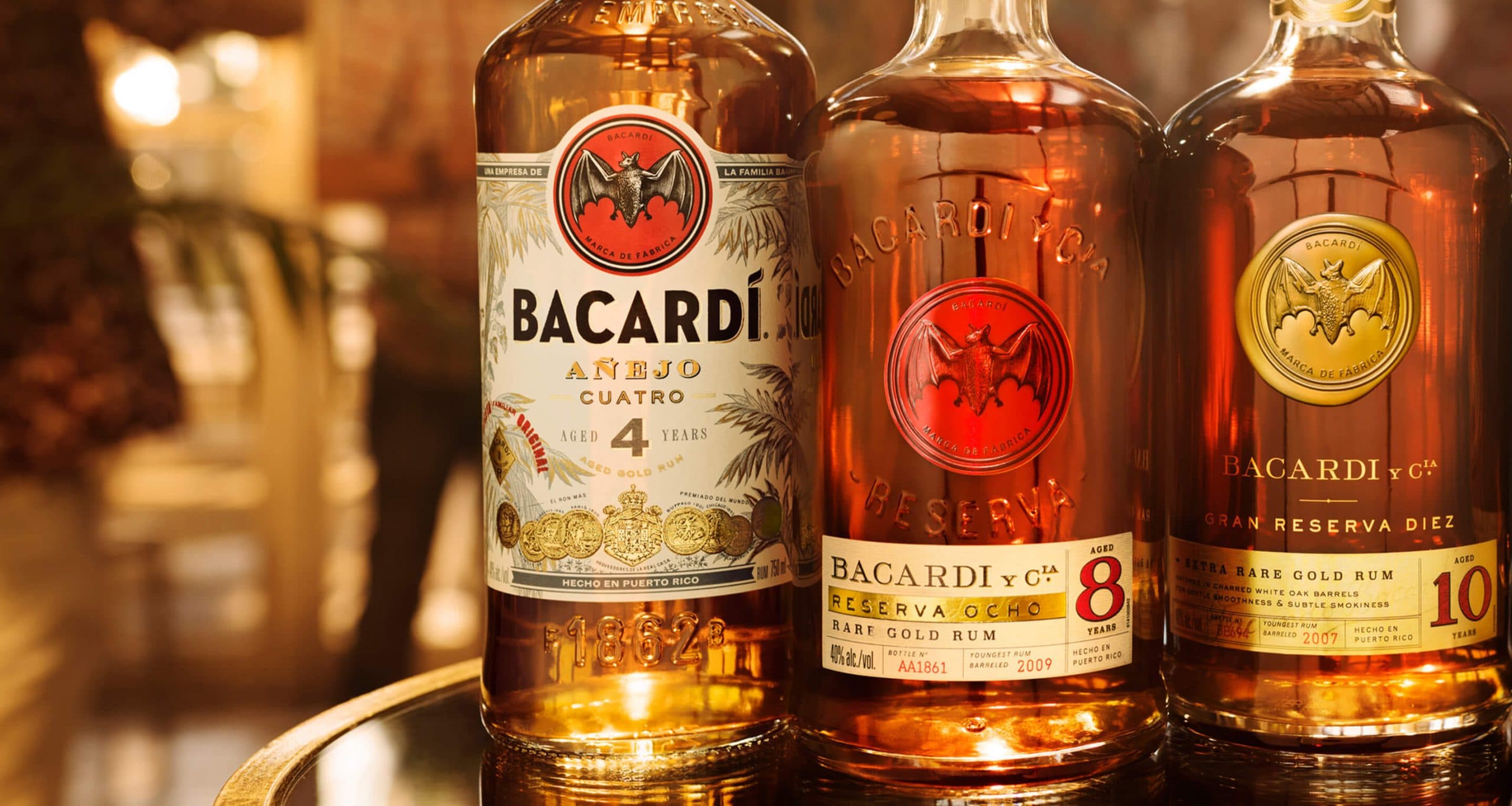 Editorial
THE ART OF AGED RUM
4 MIN READ
GET IN-THE-KNOW
New to aged rum? Rich in colour and full of flavour, there's so much to discover and enjoy. Come with us as we take you on a journey through the world of aged rum, and leave you with a couple of delicious cocktail ideas to try for yourself.
SO, WHAT IS AGED RUM?
Aged rums are older rums that have matured and lost more rum from the barrel thanks to evaporation. That lost rum is what we affectionately call 'the angels' share'. These older rums tend to carry more impressions of character, which they get from the oak casks they mature in.
Our aged rums can spend anything between 4 and 23 years in oak casks. And the older a rum is, the less of it we have. So it becomes more scarce, and more rare.
HOW ARE AGED RUMS MADE?
When we're creating an aged rum, we follow the same process as when we create our other rums. The difference lies in the age. We also take a different approach to blending. Our Master Blenders blend our aged rums in special, sometimes secret ways to create just the right balance of flavors, mouthfeel, and aromas.
WHAT ARE AGED RUMS LIKE?
Now that's a question that's impossible to answer. Every expression is different. But aged rums tend to have more character and complexity. They're great neat, on the rocks, and in cocktails.
Next up, let's take a quick tour through our BACARDÍ rums. Each brings to life a different aspect of the aging process, with its own unique profile and exciting qualities. Ready?
Aged rums are great neat, on the rocks, and in cocktails.
MEET BACARDÍ ANEJO CUATRO
The youngest rum used in BACARDÍ Anejo Cuatro is 4 years old. This expression is a brilliant 'way in' to discovering aged rum. Here, the barrel has brought more flavors and added delicious smoothness.
This delicious rum goes well in classic cocktails where you want the rum to hold its own and stand out in all its oaky flavor. It also goes brilliantly in cocktails that are packed with flavorful ingredients where you want the rum flavor to shine through like the Carribean sun.
Want to try it on the rocks? It's amazing that way too. Just sit back, sip, and enjoy.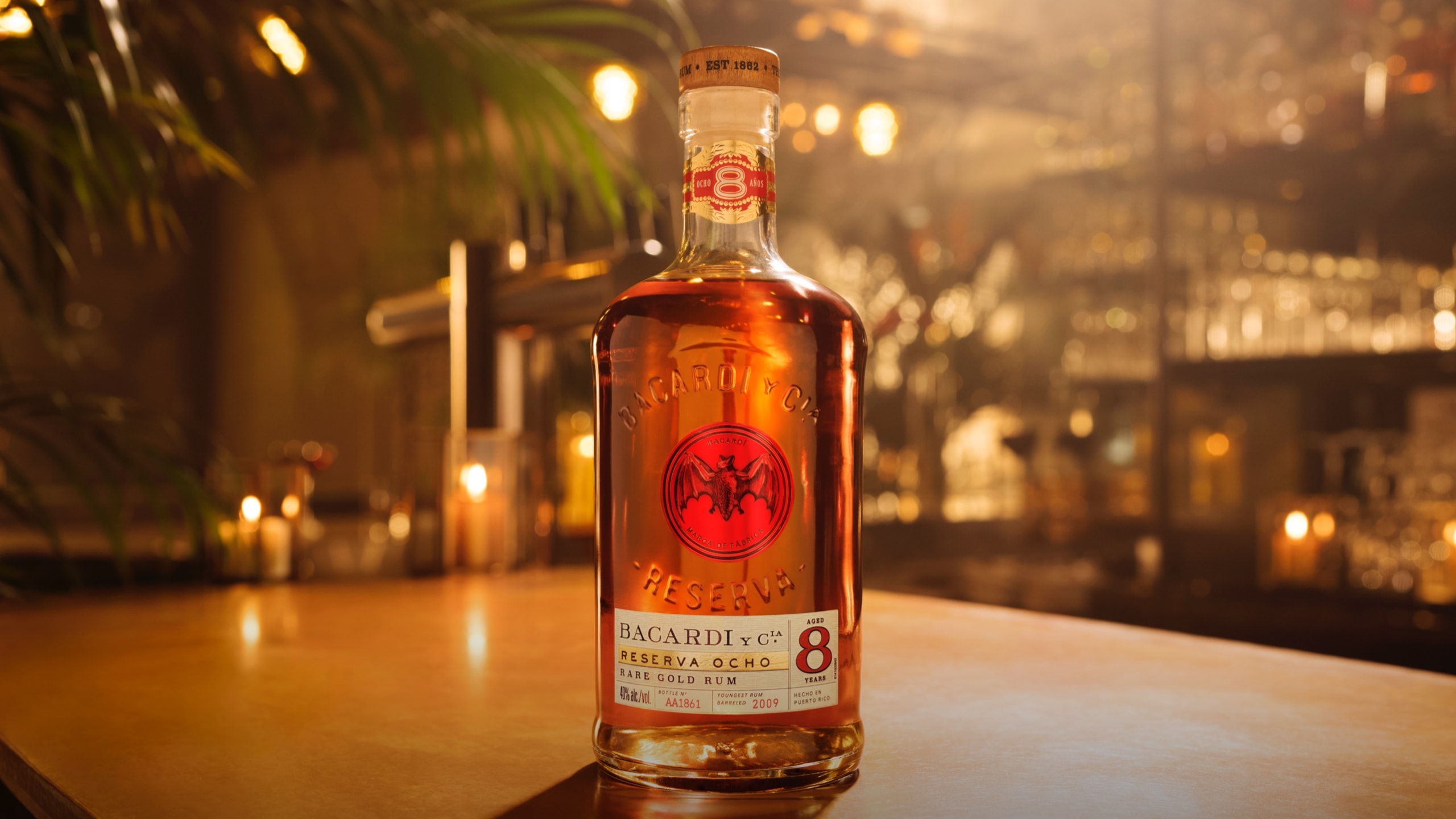 TRY BACARDÍ OCHO
The youngest rum you'll find in a bottle of our BACARDÍ Ocho is 8 years old. Ocho is a rum that's taken on a lot of character from the barrel. Think butterscotch, dried stone fruit, a hint of raisin, mild smoke and oak too.
It's a well founded rum that lends itself to sipping. But if you're a cocktail lover, it's also incredible in cocktails where bourbon might otherwise be used. Some of today's typical whiskey cocktails were documented over 200 years ago with rum (Rev Harry Toulmin, Norfolk VA, July 1793). So make them with Ocho and you're bringing them home.
This rum is also a treat when included in cocktails that call for amaros and bitters. Ocho's sweet notes play well there. And it's a rum that mingles well with orange zest, too.
You have to try Ocho on ice, if you haven't yet. And even neat. This amazing rum is very, very versatile.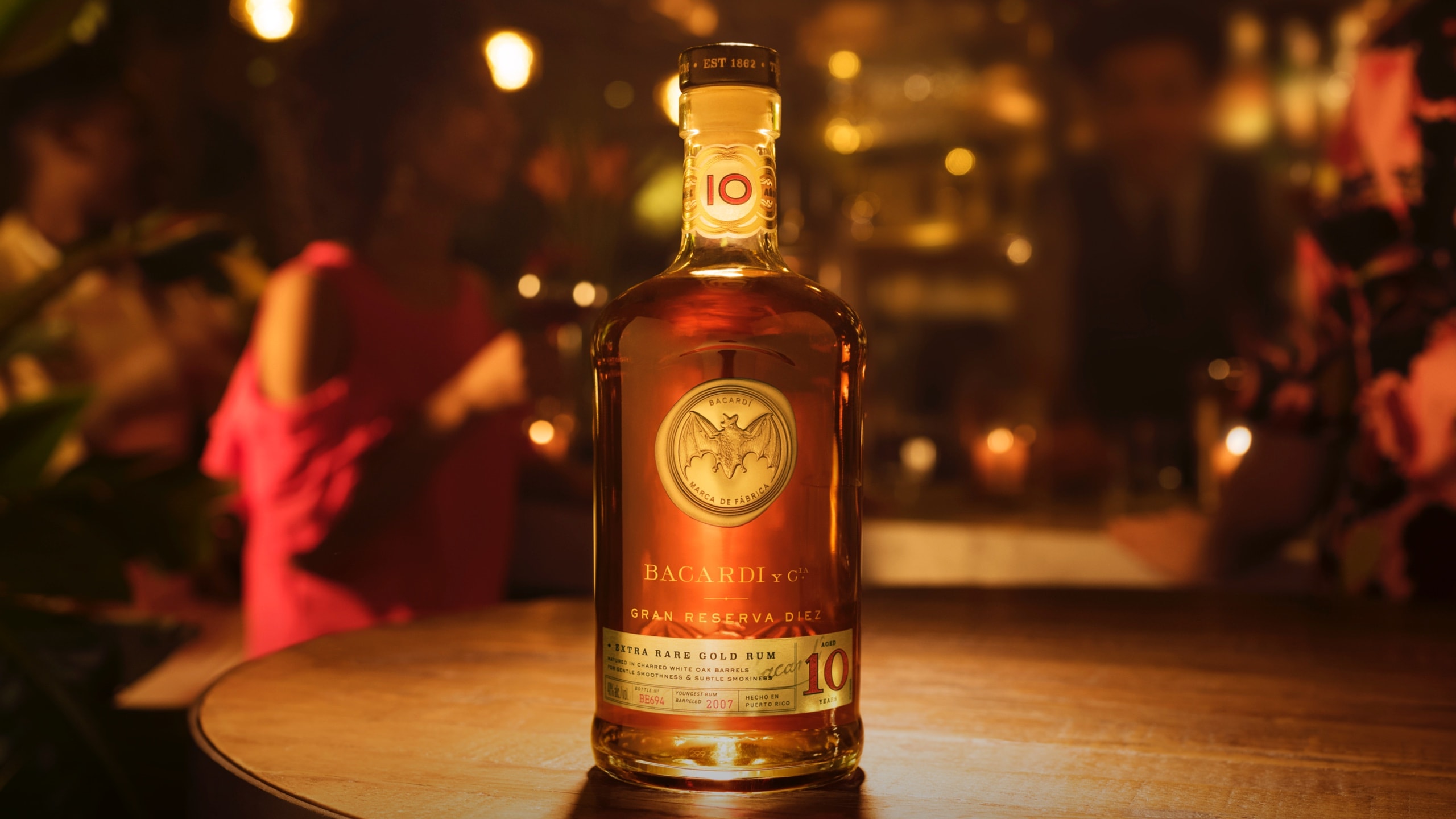 DISCOVER BACARDÍ DIEZ
As with all our other aged rums, the clue's in the name. The age of the youngest rum in Diez? Yep, it's 10 years. This is another expression of aged rum. It's not an older version of Ocho, though. It brings something totally unique.
Here, you won't find butterscotch or deep dried stone fruits. Take a sip of Diez and you'll discover plenty of oak, and loads of caramelised fruits. Some spot Carribean melon. Some pick up banana. And others detect mango. This rum isn't smoky. Its fruitiness creates a drink that's totally fresh. Rather than lingering, the fruitiness gives way, and lets the other oak notes shine through.
This one's made to be sipped.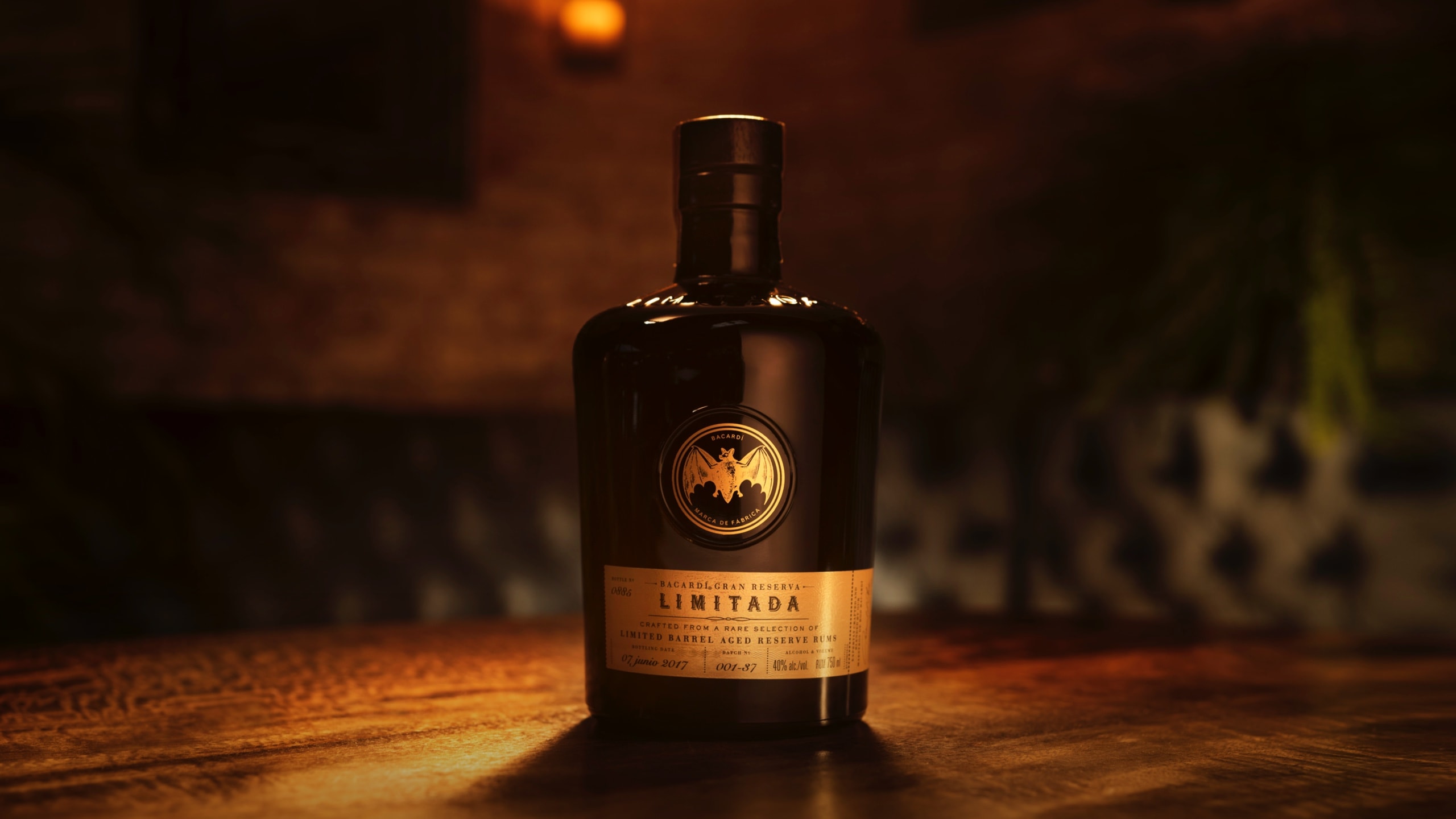 SAVOURr BACARDÍ RESERVA 'LIMITADA'
BACARDÍ Reserva 'Limitada' existed even before Anejo Cuatro and Diez. It was originally reserved as a special treat for those who visited our distillery. Then, back in 2010, we opened the doors and made this scarce rum available to everyone to savour.
This one's a revolution in aged rum, using a completely different blend and technique. It brings together a carefully selected range of extra old rums, blended with a series of unique, añejo rums. These two bases combine to create irresistible balance.
So, what's Reserva 'Limitada' like for those lucky enough to try it? It has more acidity, with delicious notes of caramelised vanilla. There's not much fruitiness, since extra old rums don't carry those flavors. But there are lots of cedar and toasted cedar notes.
This special rum is great on its own. It's extremely complex, so you'll want to take your time to work through its luscious layers.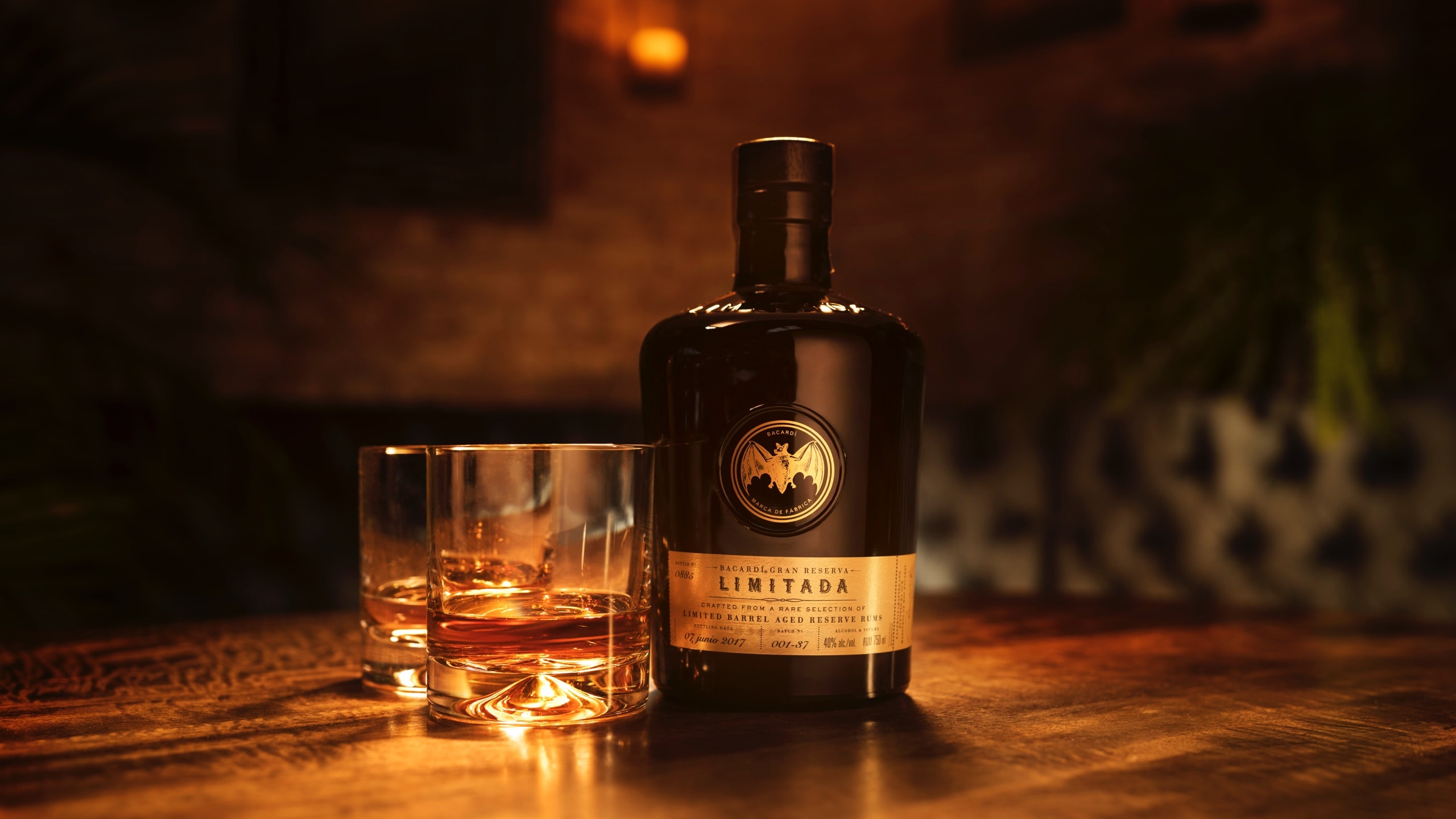 TASTE THEM AT HOME. NEAT.
If you're new to aged rum or want to take your enjoyment of it to new heights, why not hold yourself a tasting session at home?
To get the most out of your tasting, we recommend you play with your nose and palate in advance. Spend a few days getting to know other aromas around you and developing your senses. As you cook, inhale each ingredient and give one or two a nibble. Or as you walk through nature, see what scents you can pick up.
When it comes to your tasting, serve your rum in a glass with a wider belly and a narrow mouth. This lets air in and out, allowing your aromas to flow. It's also worth using a room with good lighting. That way you'll really see and enjoy the color of the rum.
Ready to dive in? Take short sips and inhalations at first. This allows you to smell and taste your rum better, exploring it as you go. Then you can move on to a full sip. You can even add a dash of room temperature water, if you like.
Serve your rum in a glass with a wider belly and a narrow mouth.
IT'S COCTAIL O'CLOCK
Want to get creative and enjoy a BACARDÍ aged rum cocktail? Here are two iconic recipes we think you'll love mixing up.
Go long, cool and refreshing with the BACARDÍ Cuatro Highball. Or try the BACARDÍ Ocho Old Fashioned for a delicious twist on a short cocktail classic.
BACARDÍ CUATRO HIGHBALL
Ingredients
2 parts BACARDÍ Añejo Cuatro rum
4 parts ginger ale
1 dash Angostura bitters (if you like)
METHOD
Fill a highball glass with cubed ice. Pour in the BACARDÍ Añejo Cuatro Rum, ginger ale, and the bitters (if you want them). Give it all a gentle stir. Then garnish with a squeeze of lime, plus a lime slice.
BACARDÍ OCHO OLD FASHIONED
Ingredients
2 parts BACARDÍ Reserva Ocho rum
1/4 part simple syrup
2 dashes Angostura bitters
MIX IT UP
Build the ingredients in a rocks glass over a large ice cube. Stir until well mixed and very cold. Finally? Garnish with an orange peel.
Want to continue the journey? Discover our aged rums.
RELATED CONTENT
EXPLORE BACARDÍ