You are reading
Rum of the Month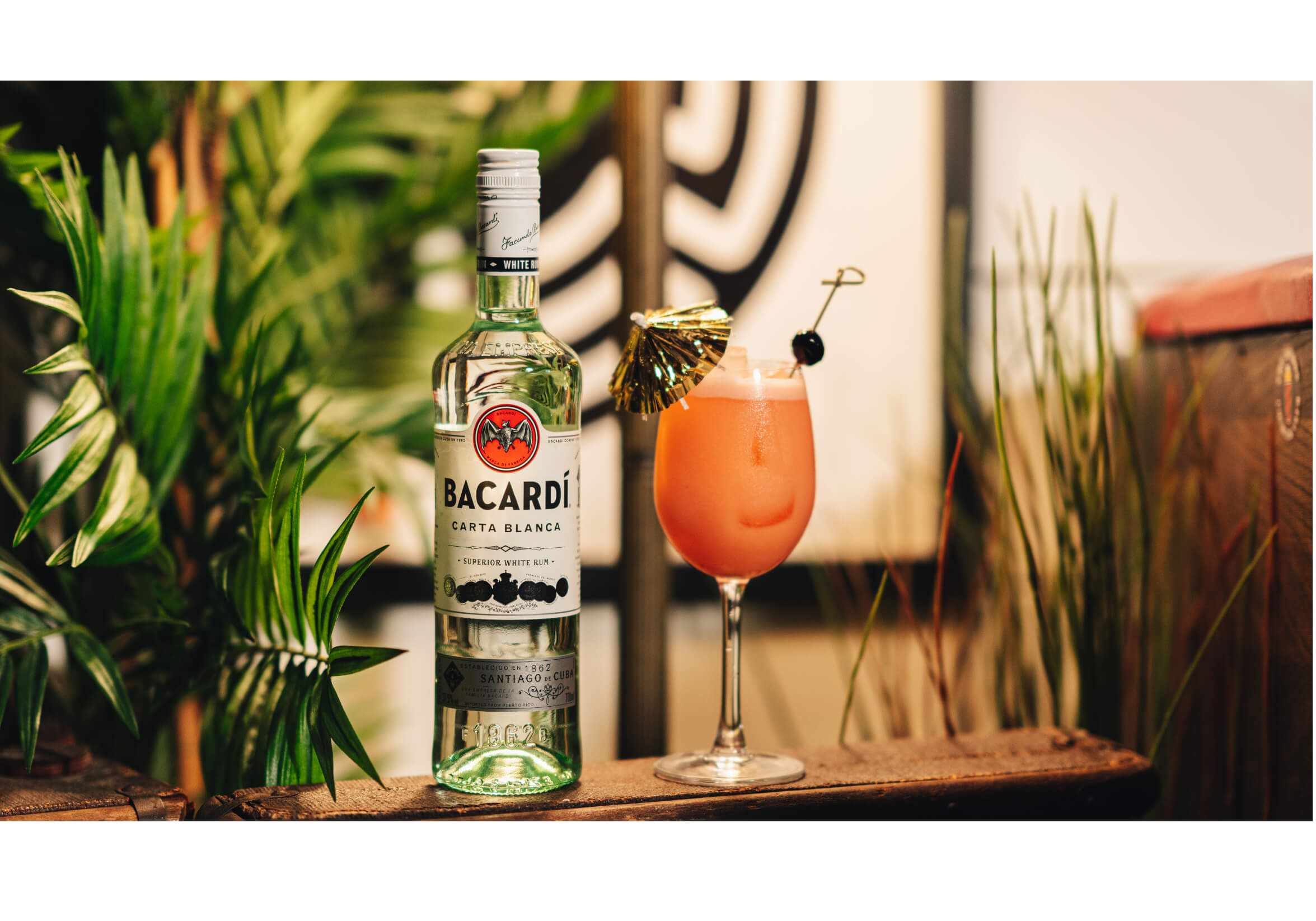 Editorial
KICK OFF YOUR SUMMER PARTY SEASON WITH BACARDí RUM MONTH!
3 min read
SUN'S OUT, RUM'S OUT!
July is here and for all rum lovers it is THE month to celebrate the taste and spirit of the Caribbean. Fast becoming a bit of an institution, the BACARDí Rum Month is a whole month dedicated to celebrating (and sipping) iconic rum cocktails like the Piña Colada, the Mojito and the Daiquiri… but also for experimenting with possibly the most delicious and versatile spirit, creating tasty new twists on the classics to enjoy in the sun, with friends and family
IT'S A PARTY!
Here are the dates you need to have in your calendar with an epic cocktail in hand:
– National Piña Colada Day – 10th July
– National Mojito Day – 11th July
– National Daiquiri Day – 19th July
Always keen on a good party, BACARDí has once again partnered with some of the best cocktail bars in London, Manchester and Edinburgh for the whole month of July, to celebrate the hottest spirit of the moment. There's so much to discover and enjoy.
And for those of you who don't feel like going out, read on: we have some delicious rum cocktail recipes to try for yourself at home.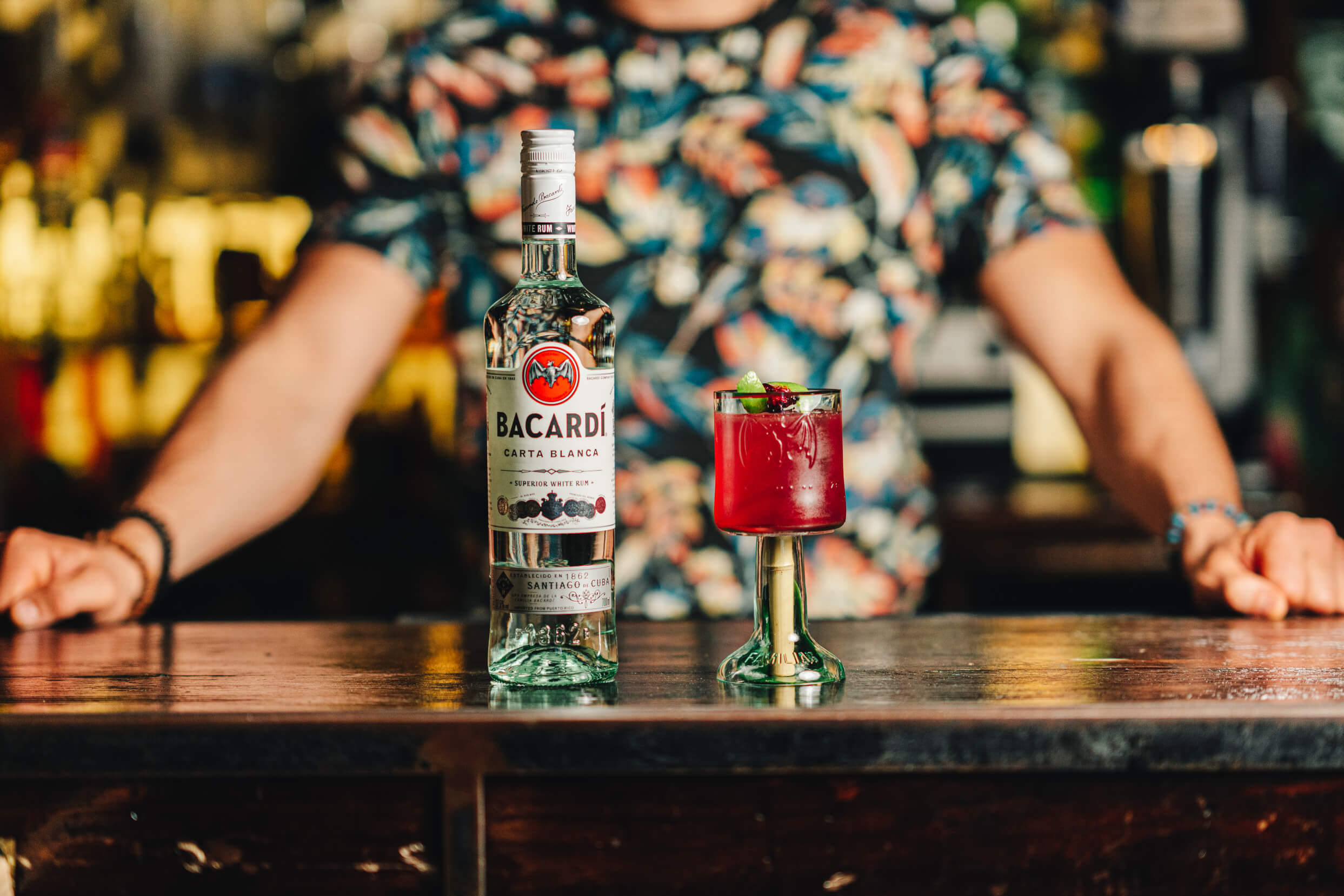 GET READY TO RUM-BLE!
To kick things off, if you are in London, head to one (or more!) of the following top-tier cocktail bars:
LAKI KANE: this year, the inspiration behind their BACARDÍ Rum Month menu is sustainability. They created three unique and delicious twists on the most famous rum cocktails – the Pink Daiquiri, The Mojito Highball and the Colada – but using only byproducts from the bar, like lemon zest and pineapple skins, that normally would go to waste. They even went as far as to create bespoke glassware from upcycling empty BACARDÍ Carta Blanca bottles and using discarded coconut shells!
Salud to that!
Monday Tuesday and Wednesday: £8 cocktails.
Thursday: £9 cocktails.
Friday 4pm-6pm is 2 for 12 cocktails.
For bookings click here.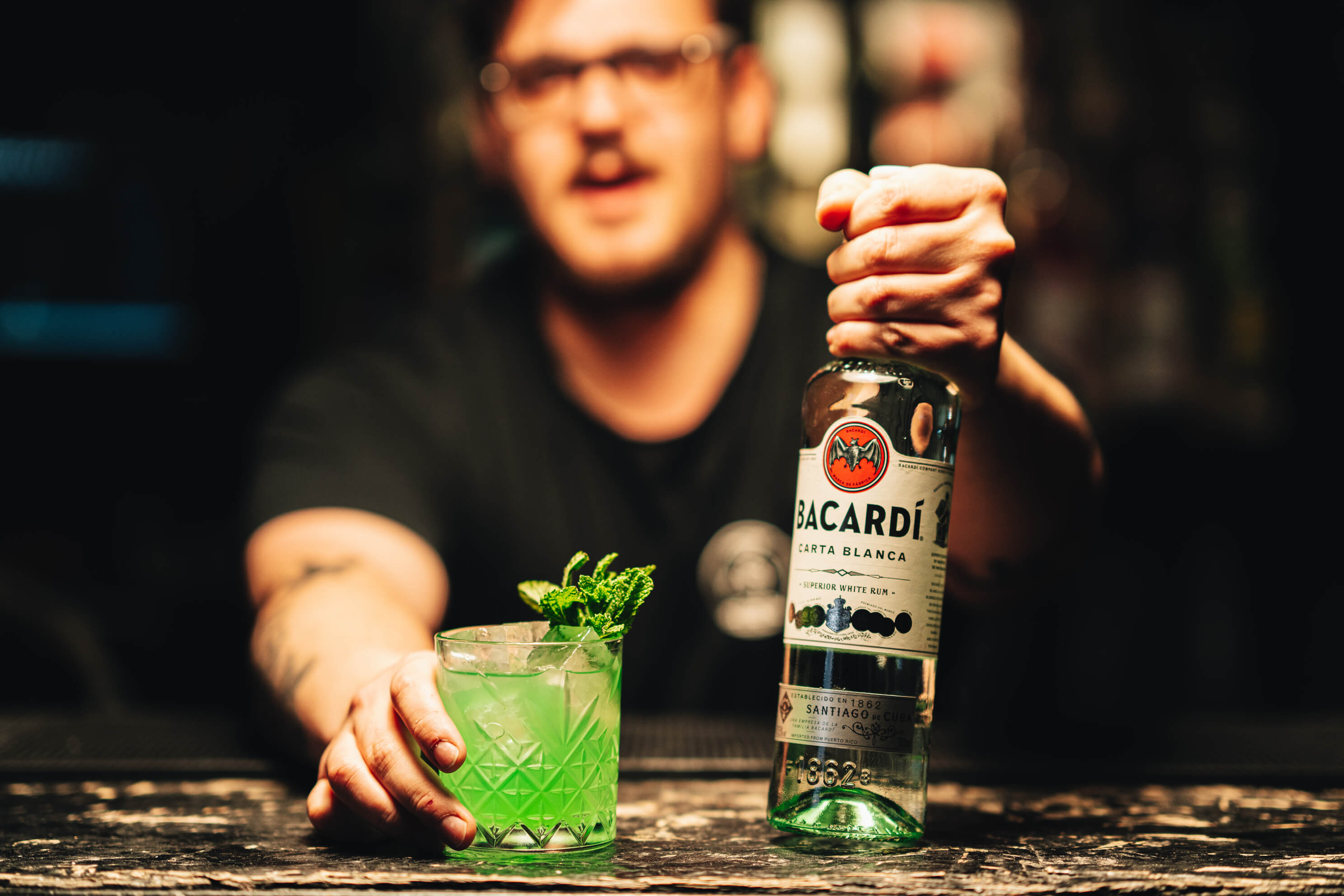 LONDON COCKTAIL CLUB, BETHNAL GREEN: one of our fave venues, in the heart of East London, for summer parties on balmy evenings, their July menu features three special new drinks specifically designed for the BACARDÍ Rum Month: the Lychee Colada, the Undercover Daiquiri and the Not A Mojito, which is bright green thanks to the inclusion of Creme de Menthe.
Plus, at 2 for £10 cocktails, we might try a few! No need to twist our arm…
For bookings click here.
MR FOGG'S HOUSE OF BOTANICALS, FITZROVIA: these guys are the masters of quirky and wonderful experiences, inspired by the Victorian era… which incidentally is exactly when BACARDÍ rum was first created, in 1862, all the way over in Cuba. Their Rum Month menu features three delectably quirky twists on our fave rum classics: the Dusk Till Dawn Daiquiri, the Colada and The Mrs Beeton's Mango Mojito. Don't mind if we do…
Cocktails: £12.
For bookings click here
THE BACARDÍ RUM MONTH IS DEDICATED TO CELEBRATING ICONIC RUM COCKTAILS LIKE THE PIÑA COLADA, THE MOJITO AND THE DAIQUIRI.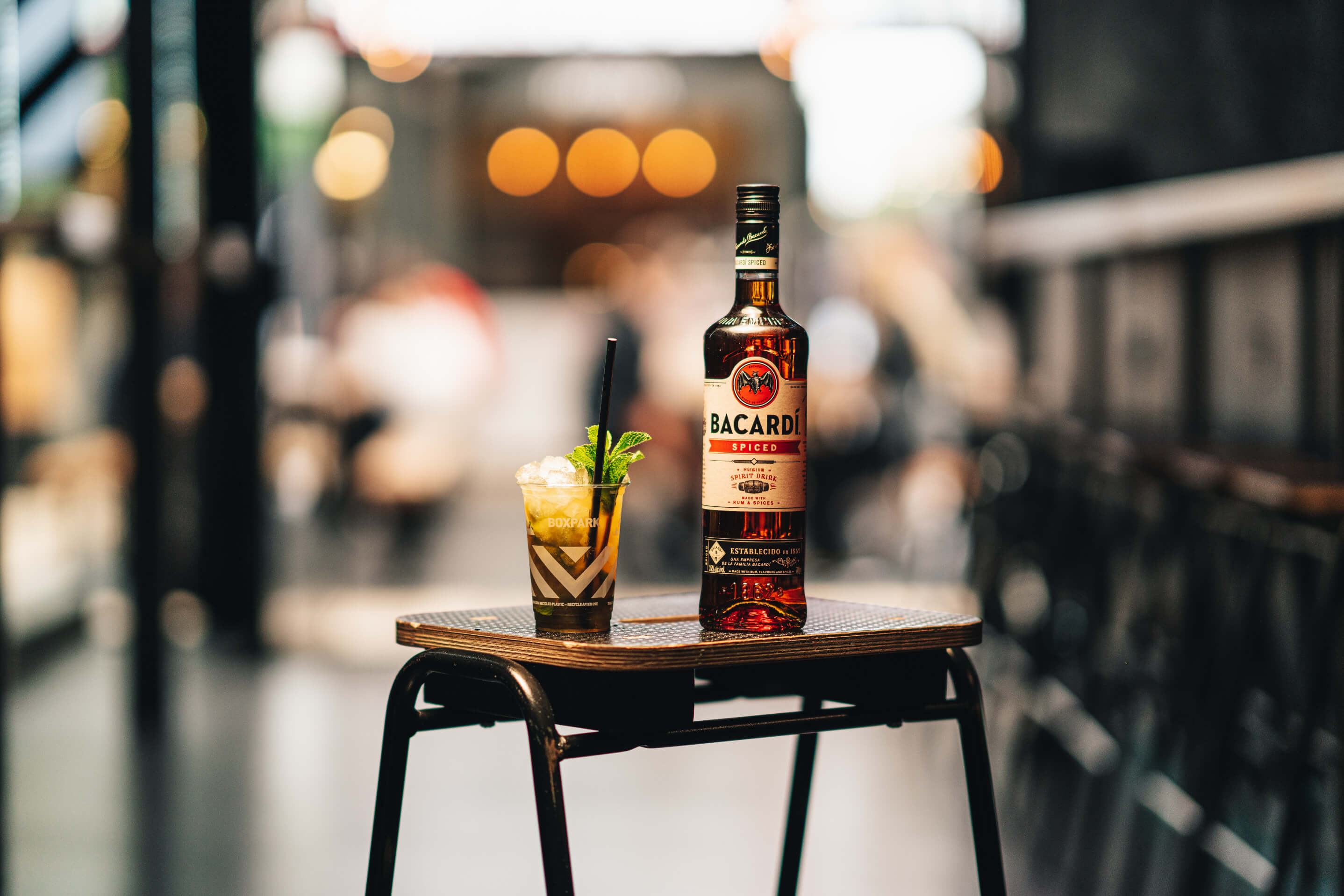 BOXPARK, SHOREDITCH: a twist on the classic venue itself, Boxpark is not just a bar, it's an eclectic hub for food, culture and socialising, entirely made of shipping containers. The vibes are always full of energy and the drinks are smashing. Try their Daiquiri Strawberry Slushy, or if you're a Mojito fan you're in luck: you can choose between the Original BACARDí Mojito or mix things up with a BACARDí Spiced Mojito.
Cocktails: £9.
No bookings, but for more info click here
THREE SHEETS, DALSTON: head to this unique, award-winning, neighbourhood cocktail bar to try their own special versions of the Mojito, the Piña Colada and the Daiquiri.
Cocktails: £5-£9
For bookings click here
ALL STAR LANES, multiple locations: Enjoy a little taste of Americana with their expert mixologists ready to whip up your favourite rum classics, including Piña Coladas, Mojitos, Daiquiris and Mai Tais! They'll get you fired up so you're ready to strike on the lanes.
Cocktails: From £8.25
For bookings click here
FOR RUM LOVERS IN MANCHESTER
If you like Piña Coladas… and live in Manchester, here's your guide to sipping BACARDí rum cocktails:
LIARS CLUB AND LOUNGE: How to choose between a Pineapple & Passionfruit Mojito, a Daiquiri, and a Salted Caramel Piña Colada??
Cocktails: £8.For bookings click here
SMITHFIELDS SOCIAL: For the month of July only, you will find on their menu these three, limited edition, BACARDÍ Rum Month specials: Melonada, Pink Raspberry & Elderflower Mojito, Daiquiri #2.
Cocktails: £8.50.
For bookings click here
PERU PERDU: Soak up the summery, exotic feels at this 6-months pop up Peruvian-themed residency in the heart of Manchester, while sipping on a BACARDÍ Frozen Mojito, a Chinola Picante (spicy!) or an Absinthe Colada… something tells us this will be a night you won't forget!
Cocktails: £8-£10.
For bookings click here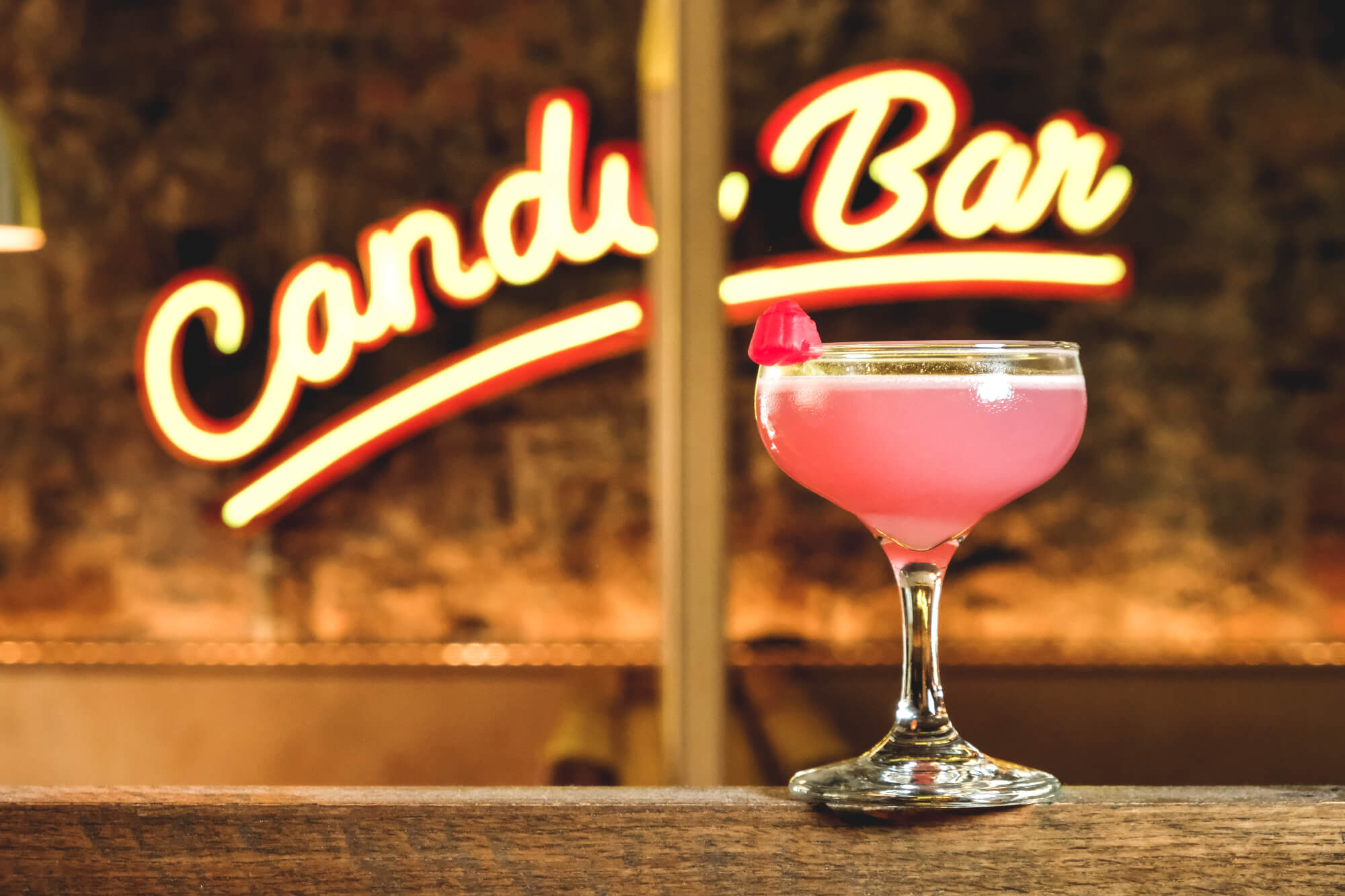 SUMMER RUM COCKTAILS IN EDINBURGH (AND SCOTLAND)
BACARDÍ brings a touch of Caribbean heat to the Scottish Summer:
CANDY BAR: These guys are famous for their Insta-worthy cocktails and their Rum Month specials – the Miami Sunset, the Raspberry Daiquiri or the Passionfruit Mojito – are guaranteed to bring a ray of sunshine to your social media stories.
Cocktails: £6.50-£7.50.
For bookings click here
TONIC: award-winning cocktails and top notch DJs are the secret formula here. We are already in love with the names of their BACARDÍ Rum Month specials: Rum Awaaay!, MoHEATo and Cooolada!
Cocktails: £9.50.
For bookings click here
THE BLACKBIRD: Summer parties are synonymous with drinking delicious rum cocktails in sunny beer gardens… so look no further than this bar. Say hello to their Champagne Piña Colada, Classic BACARDÍ Mojito or Frozen Strawberry Daiquiri and transport yourself to a tropical paradise.
Cocktails: £6-£10.
For bookings click here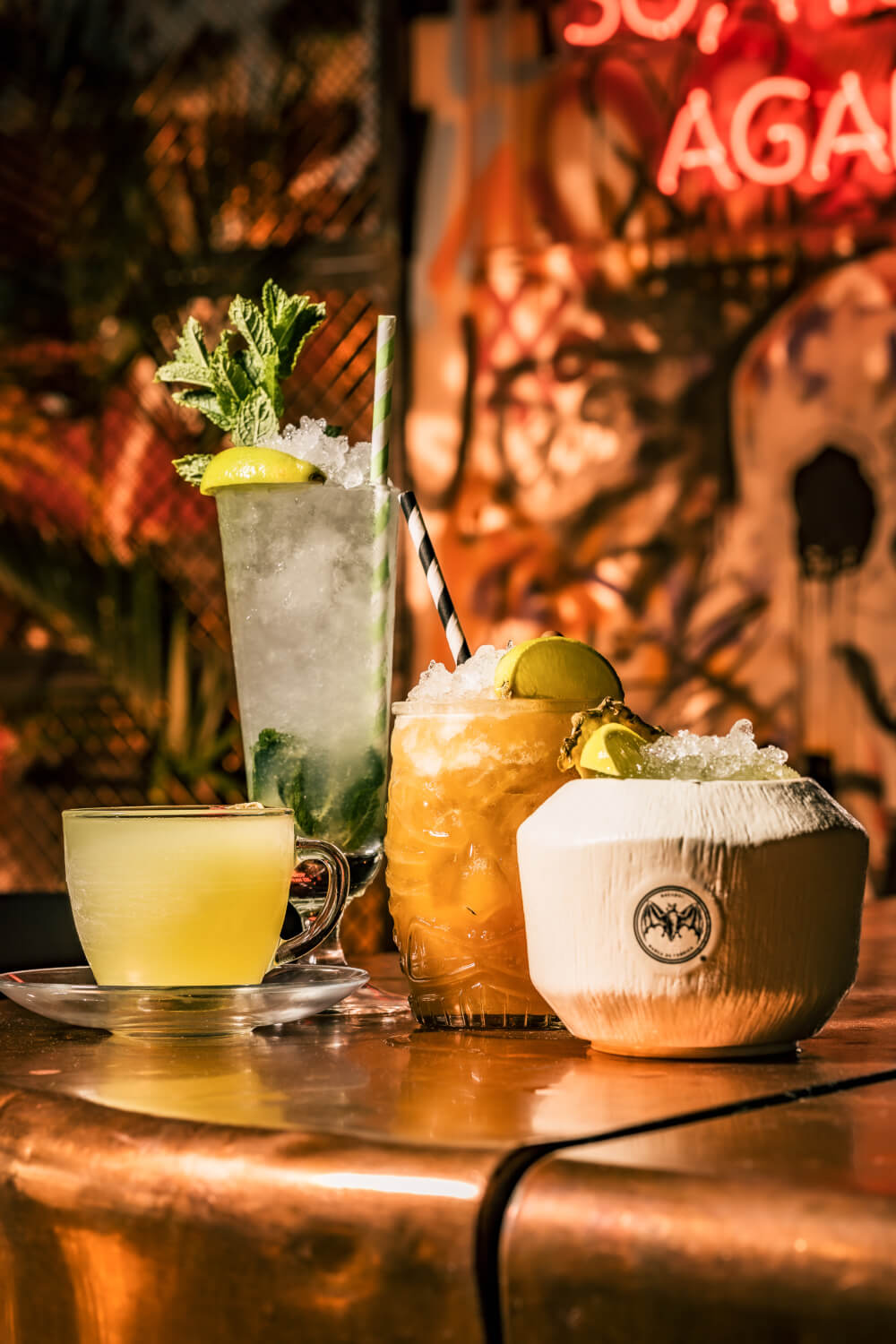 MORE WAYS TO CELEBRATE RUM MONTH IN SCOTLAND: Head to one of the following bars: Boozy Cow (Edinburgh), The Fountain (Edinburgh), Spiritualist (Aberdeen), Smokin Fox (Glasgow), Church on the Hill (Glasgow), The Saint (St Andrews). Their Bacardi Rum Month cocktail menus will feature original twists on the Piña Colada, Mojito, Daiquiri and Mai Tai, created by their bar teams and running for the whole of July.
Cocktails: £7.50 all day every day.
For bookings: book online or call the chosen venue.
For bookings click here
RUM COCKTAILS TO MAKE AT HOME
Whether you are going out or staying at home, we have collated our classic, unbeatable BACARDÍ Rum cocktail recipes to be enjoyed on these celebratory days. Easy to make, and delicious every time, all you need is a cocktail shaker to get the party started at home!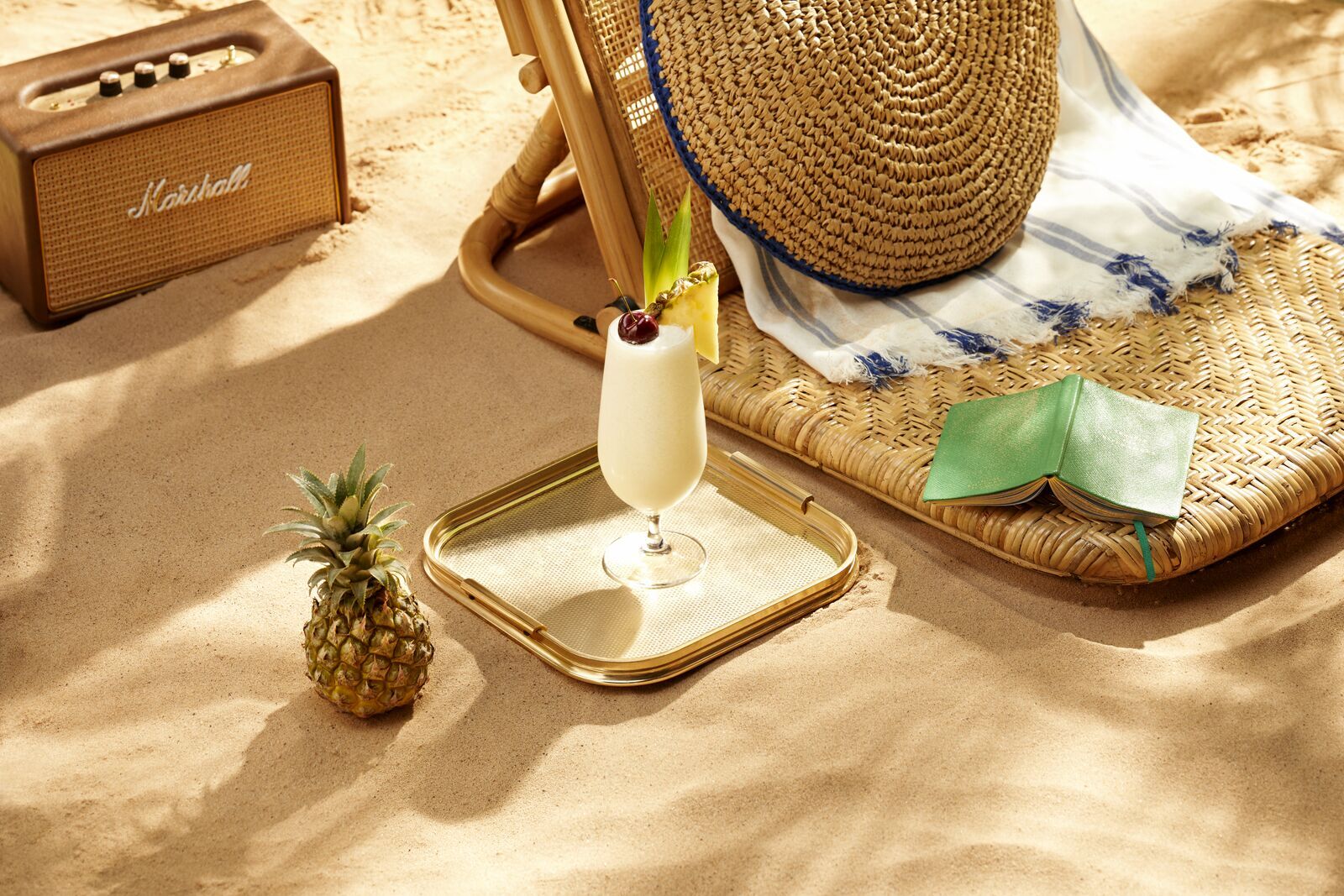 Celebrate Piña Colada Day on the 10th July with the original Cuban Piña Colada recipe – a mellow rum cocktail made with fresh coconut water and pineapple set to transport you to the tropics, even if it's raining outside!
Rum lovers can get into the Caribbean spirit on the 11th July with this fresh, delicious and easy to make BACARDÍ Mojito recipe. There are so many ways to enjoy this drink so do not be afraid to get creative and mix things up by adding fresh fruit, flavored rums or BACARDÍ Spiced!
Rum, lime and sugar go back a long way in the Caribbean. The  classic Daiquiri brings them together in a perfect blend of BACARDÍ Carta Blanca rum, the crispness of citrus and the sweetness of sugar. Serve it ice cold, on the 19th July, for a bracingly refreshing-tasting drink.
Want to continue the journey? National Rum Day falls on 16th August so the festivities don't need to end in July!!! Any excuse to try some more delicious rum recipes…
FANCY WINNING A £50 BAR TAB TO CELEBRATE RUM MONTH IN ONE OF THESE BARS? LOOK OUT FOR OUR RUM MONTH COMPETITION POST ON INSTAGRAM AND FOLLOW THE INSTRUCTIONS! T&Cs APPLY.
RELATED CONTENT
EXPLORE BACARDÍ