You are reading
TURN UP THE FLAVOUR WITH BACARDÍ RASPBERRY & COCONUT!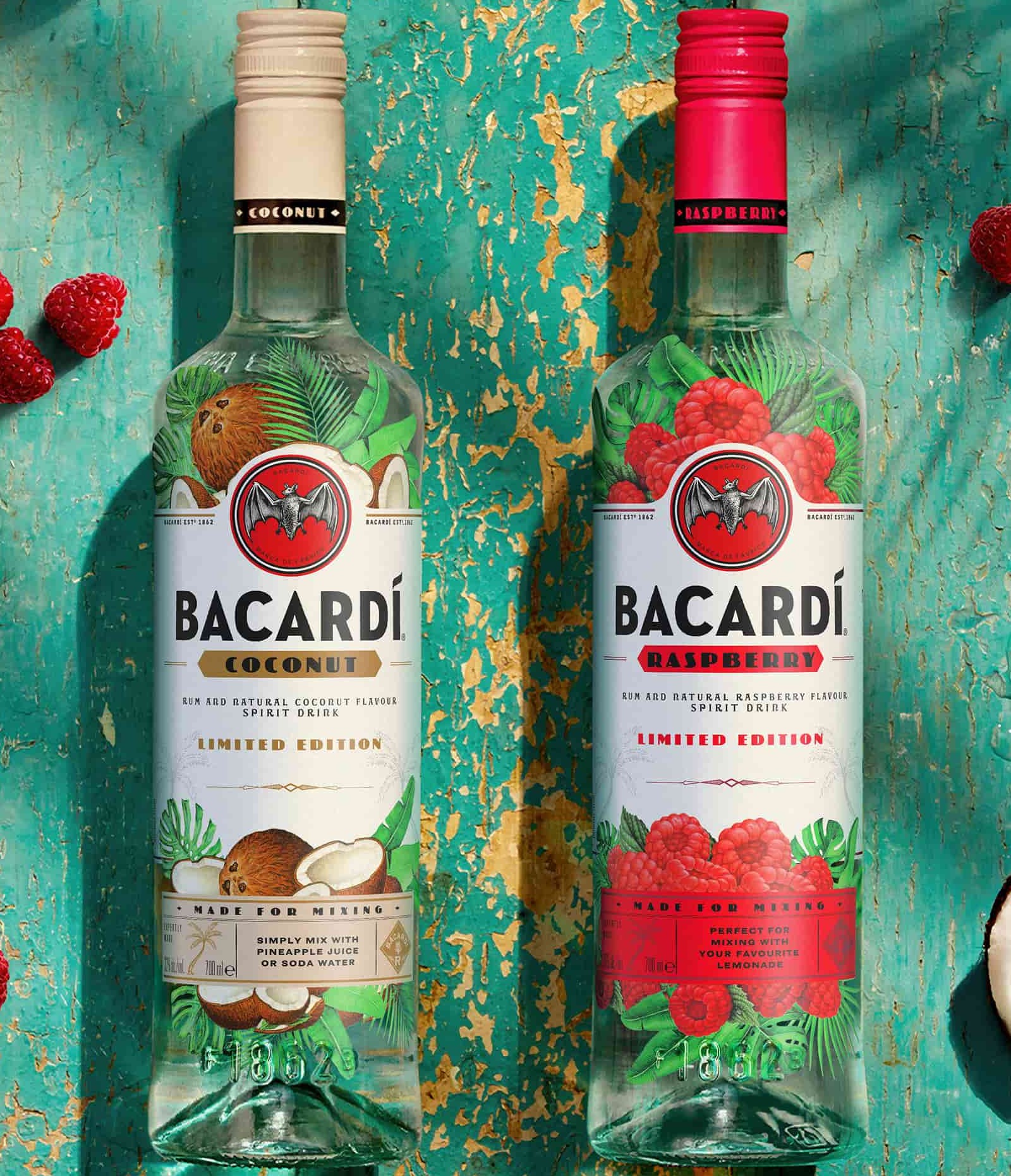 Make It At Home
TURN UP THE FLAVOUR WITH BACARDI RASPBERRY & COCONUT!
3 MIN READ


Not only do Bacardi flavours taste delicious and refreshing, they're also made with natural flavours and we've given our bottles a fresh new look to show off the natural essence of the coconuts and raspberrys that go into these tasty numbers! With a new look, we wanted to share some fruity new ways to enjoy them in some simple cocktails.
Keeping it simple, but packed with flavour
If you like to keep things simple, try Bacardi Coconut with some of our favourite mixers – pineapple, cola or soda, and Bacardi Raspberry is absolutely delicious with lemonade, coke and soda too!
When Rum meets frozen cocktails
What could taste more like summer sun and sandy beaches than a delicious frozen cocktail, packed with flavour and as refreshing as a an unexpected sunny day in the UK? We've partnered with frozen cocktail experts, Poptails by LAPP, to create 2 frozen cocktail kits to enjoy this summer. Plus we've partnered with bars across the UK who will serve up a fruity, frozen cocktail for you! All you need to do is choose your flavour, sit back, relax, and enjoy!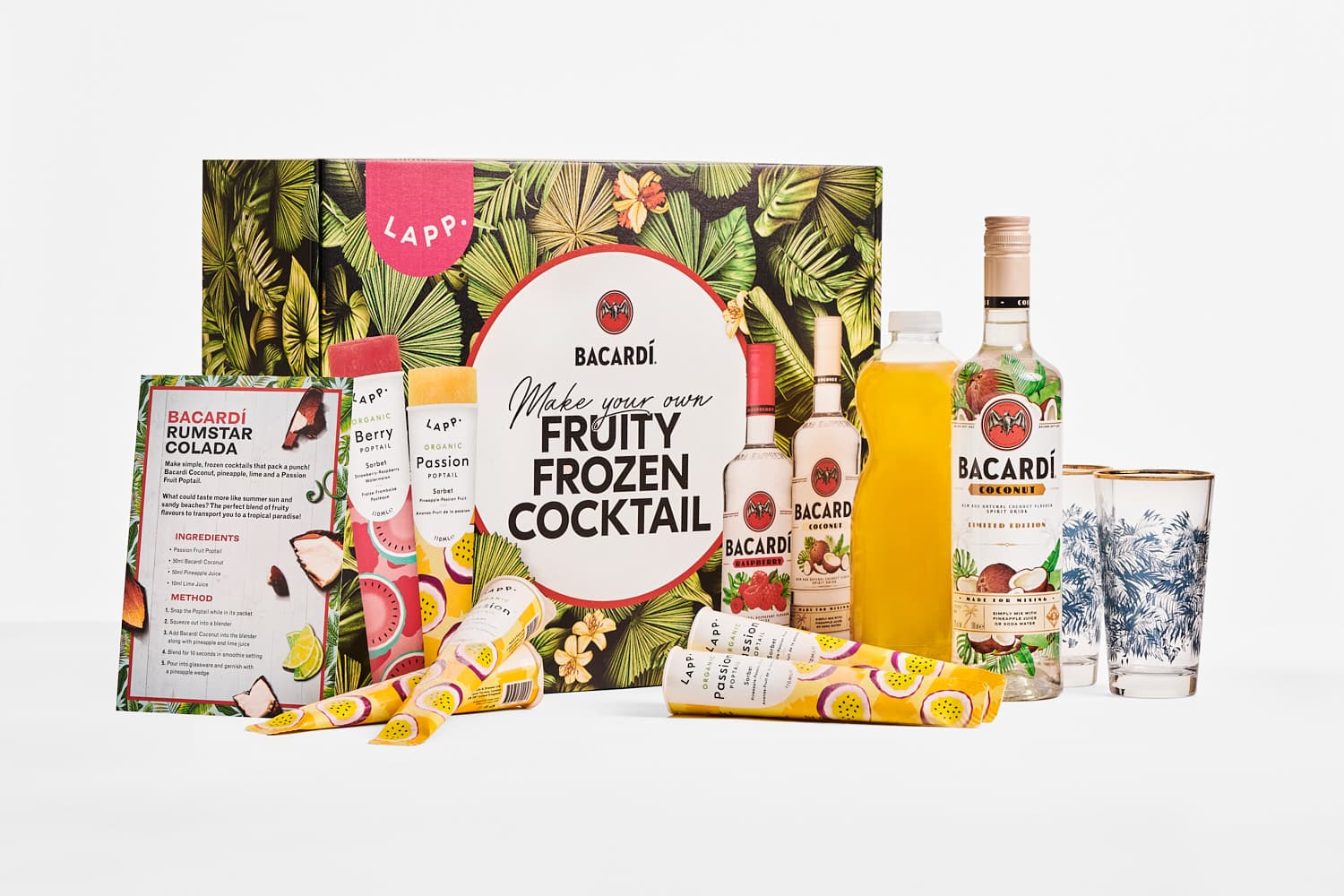 Frozen cocktails, as simple as Rum – 2 – 3!
If you fancy making your own frozen cocktails at home, we'll let you in on a secret – it really is as easy as Rum – 2 -3!
To transport you instantly to a tropical paradise, try the Rumstar Colada with Bacardi Coconut
Rumstar Colada
INGREDIENTS
– Passionfruit Poptail from LAPP or 20ml passionfruit syrup
– 50ml Bacardi Coconut
– 60ml Pineapple Juice
– 10ml Lime
– Ice
METHOD
1. Snap the poptail while in its packet add the passionfruit syrup
2. Squeeze out into a blender
3. Add 50ml BACARDÍ Coconut into the blender along with 50ml of pineapple juice and 10ml of lime juice and ice
4. Blend for 10 seconds in smoothie setting
5. Pour into glassware and garnish with a pineapple wedge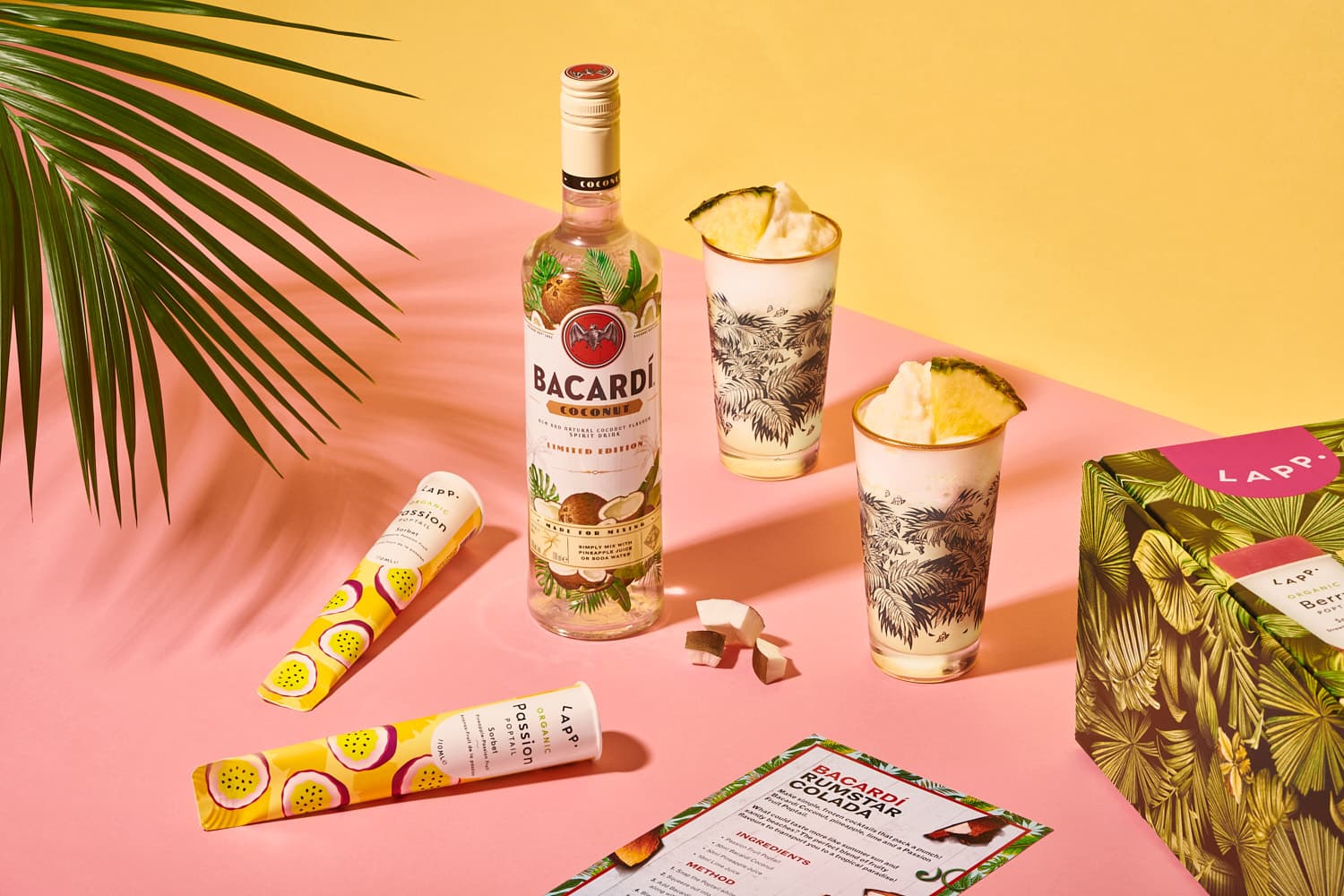 For an even fruitier cocktail that packs a punch, give our Red Berry Daiquiri a try. We're berry sure you'll love this one! ;)
Red Berry Daiquiri (feat LAPP)
INGREDIENTS
– Berry Poptail 10ml watermelon juice and 20ml strawberry puree
– 50ml Bacardi Raspberry
– 60ml Cranberry Juice
– 10ml Lime Juice
– Ice
METHOD
1. Snap the poptail while in its packet or add the watermelon juice and strawberry puree
2. Squeeze out into a blender
3. Add 50ml BACARDÍ Raspberry into the blender along with 50ml of Cranberry juice and 10ml of Lime Juice and ice
4. Blend for 10 seconds in smoothie setting
5. Pour into glassware and garnish with a lime wedge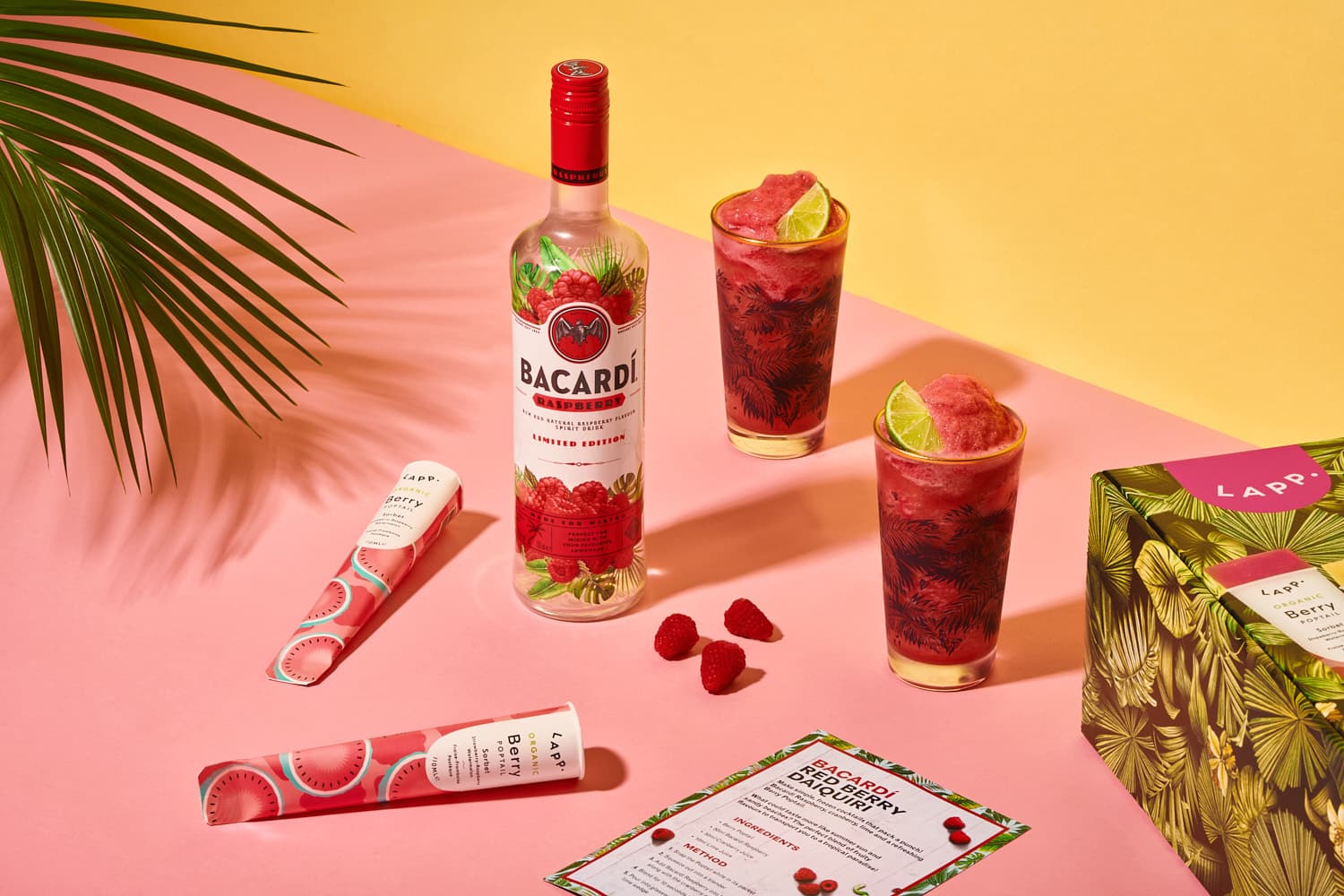 RELATED CONTENT
EXPLORE BACARDÍ