You are reading
BACARDÍ VALENTINE'S DAY COCKTAILS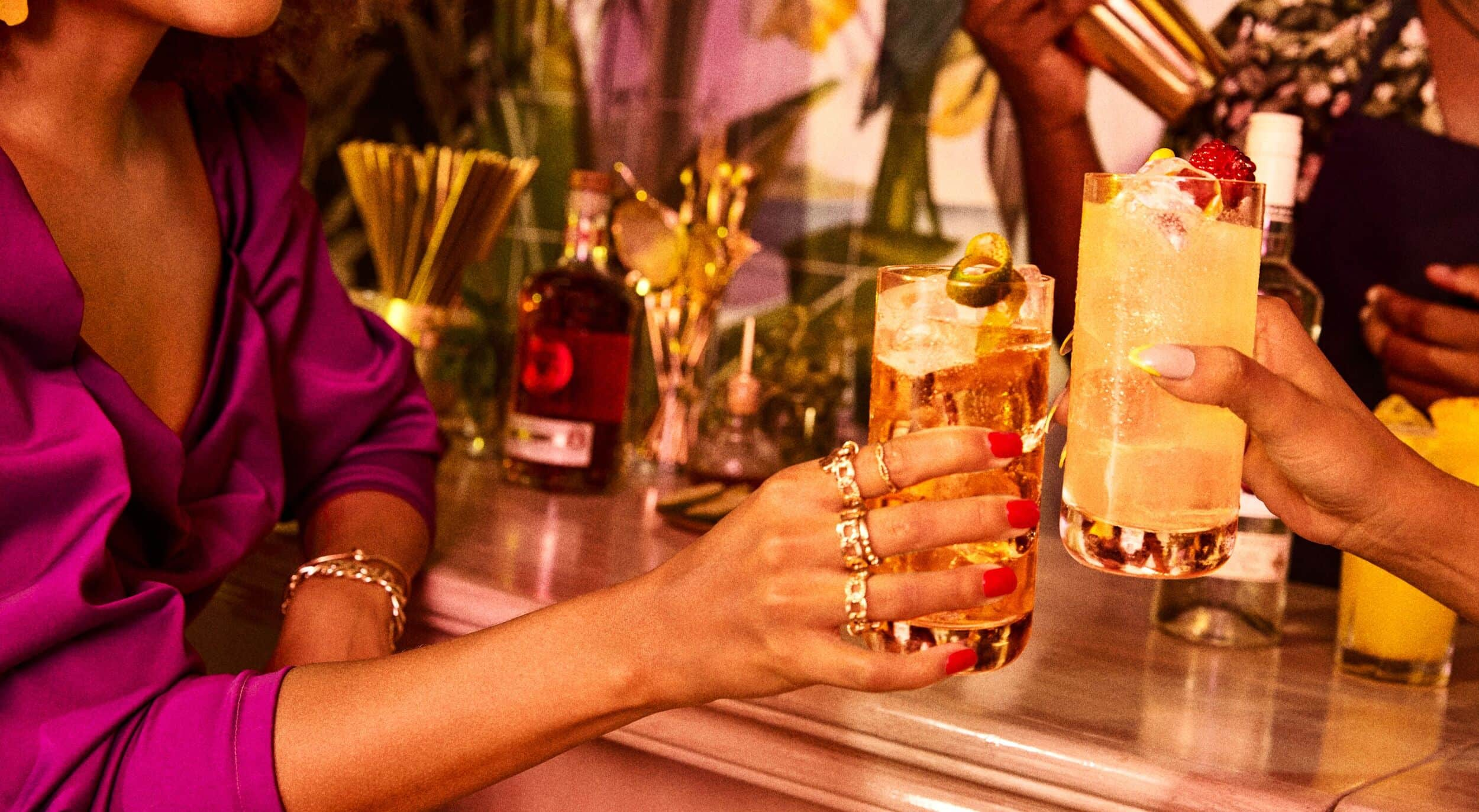 Editorial
BACARDÍ VALENTINE'S DAY COCKTAILS
5 Mins
AND THEY SAY
RUM-ANCE IS DEAD?
It's time to share the love! Get rum-antic this Valentine's Day with these delicious rum-infused cocktails! They are perfect to woo and treat your bestie or your better half with something indulgent and sweet!
When it comes to Pal / Gal / Valentine's Day cocktails, we have something to suit every taste: spice things up with our Bacardí Spiced-based drinks, dial up the shades of red and pink with Bacardí Raspberry mixes or get extra fruity with Bacardí Coconut serves… And have a bit of fun getting creative with your garnishes!
And if you are going all out and pairing your drinks with cupcakes, we have even suggested a way to add a cheeky extra burst of flavoured rum to your icing… read on!
VALENTINE'S DAY COCKTAILS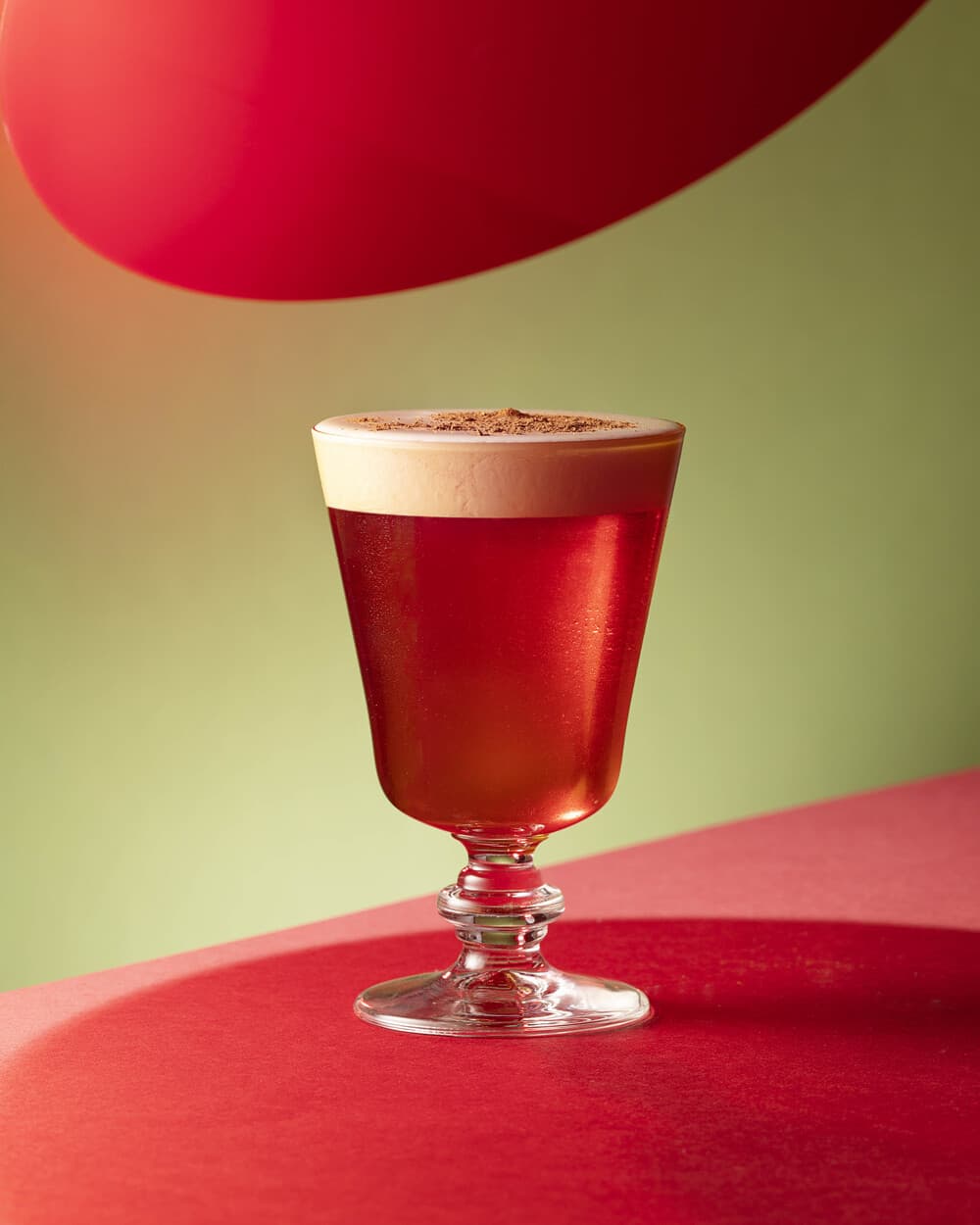 BACARDÍ HEARTWARMER
This red, hot and spiced drink will melt even the coldest of hearts…
INGREDIENTS:
35ml BACARDÍ Spiced
10ml Raspberry syrup
50ml Warm apple juice
25ml Cream
METHOD:
1. Heat the rum, syrup, and apple juice
2. Pour into a heat proof vessel
3. Float the cream and garnish with grated nutmeg (we suggest to use a heart-shaped stencil!)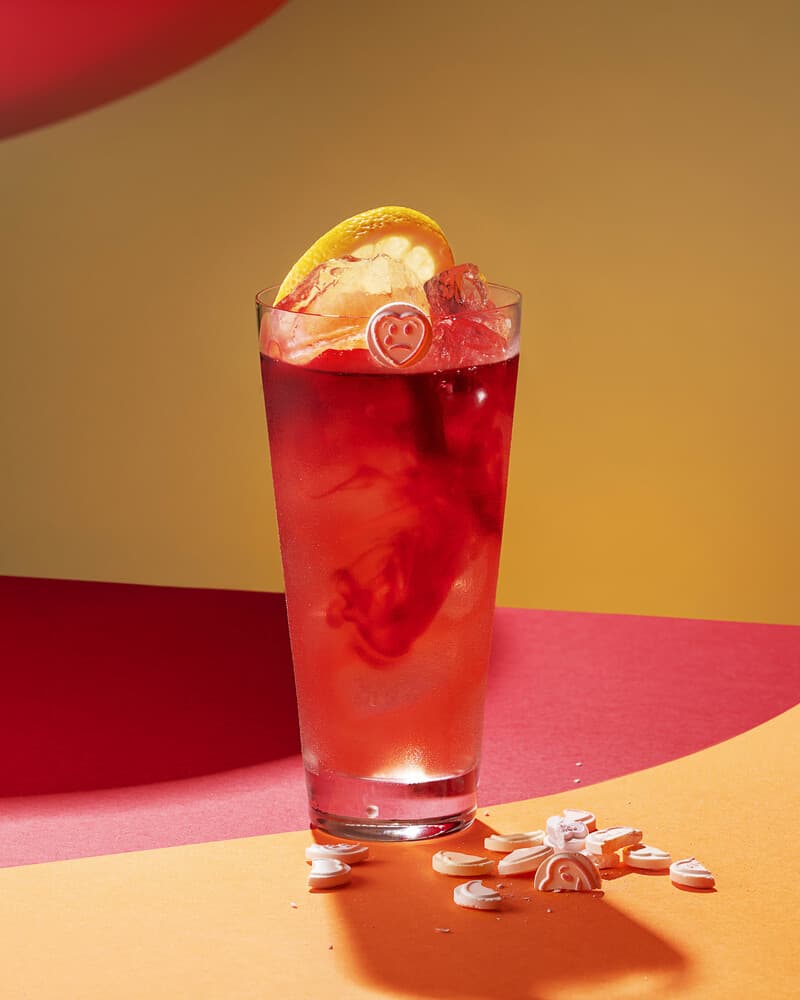 BACARDÍ LONELY HEARTS CLUB
As Queen Adele said: "sometimes it lasts in love, and sometimes it hurts insteeeeead…"
INGREDIENTS
35ml BACARDÍ Spiced
10ml Lemon juice
15ml Sugar syrup
35ml Cranberry juice
35ml Red wine float
Lemon garnish
METHOD
1. Build in glass
2. Float red wine and garnish with a lemon wheel and some broken heart-shaped sweets for extra drama!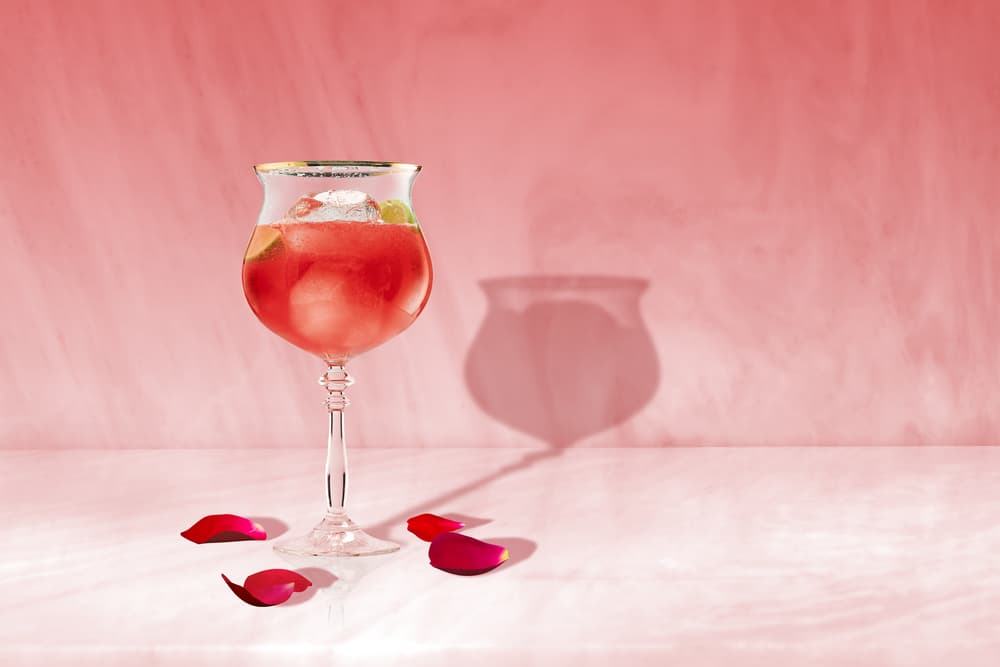 BACARDÍ LOVE POTION
No one will resist your cocktail-making skills….
INGREDIENTS
50 ml BACARDÍ Raspberry
50 ml cranberry juice
50 ml sparkling wine
METHOD
Build in a glass and garnish with two squeezed lime wedges and 2 raspberries on a skewer.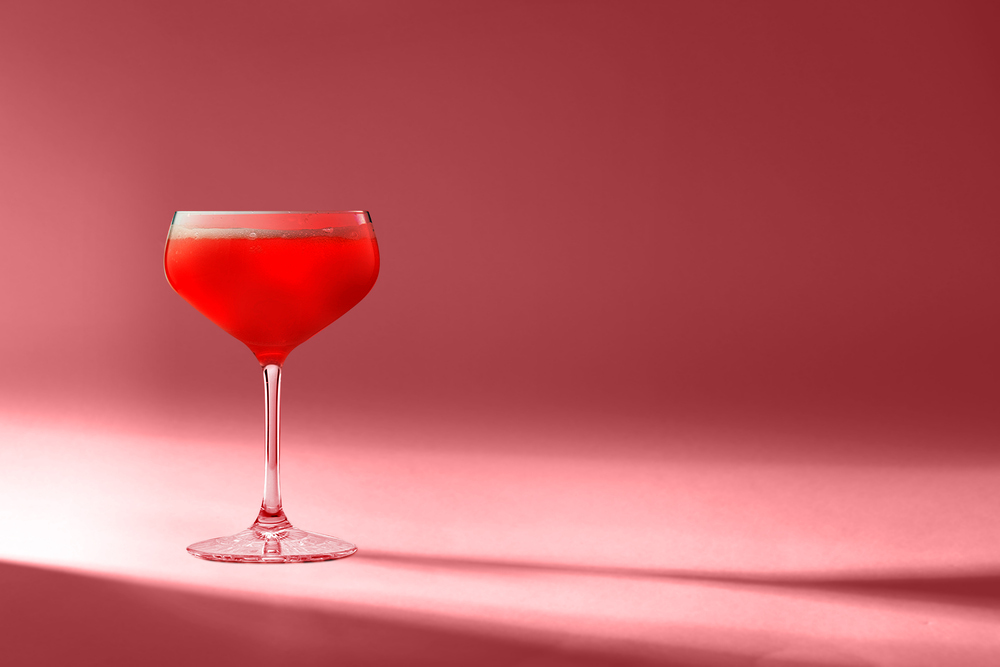 BACARDÍ COCO-NUTS ABOUT YOU
The name kinda gives it away… if you love 'em, tell them with this tropical delight!
INGREDIENTS
50 ml BACARDÍ Coconut
25 ml lime juice
1 tsp of sugar
2/3 fresh strawberries + 1 strawberry to garnish
METHOD
1. Place the sugar and the fresh lime juice in the base of a cocktail shaker and stir until the sugar has dissolved.
2. Add the strawberries and muddle.
3. Add the coconut rum and ice, and shake well.
4. (Double) strain into a coupette glass and garnish with a strawberry. Extra cute tip: slice your strawberry lengthways to create a heart shape!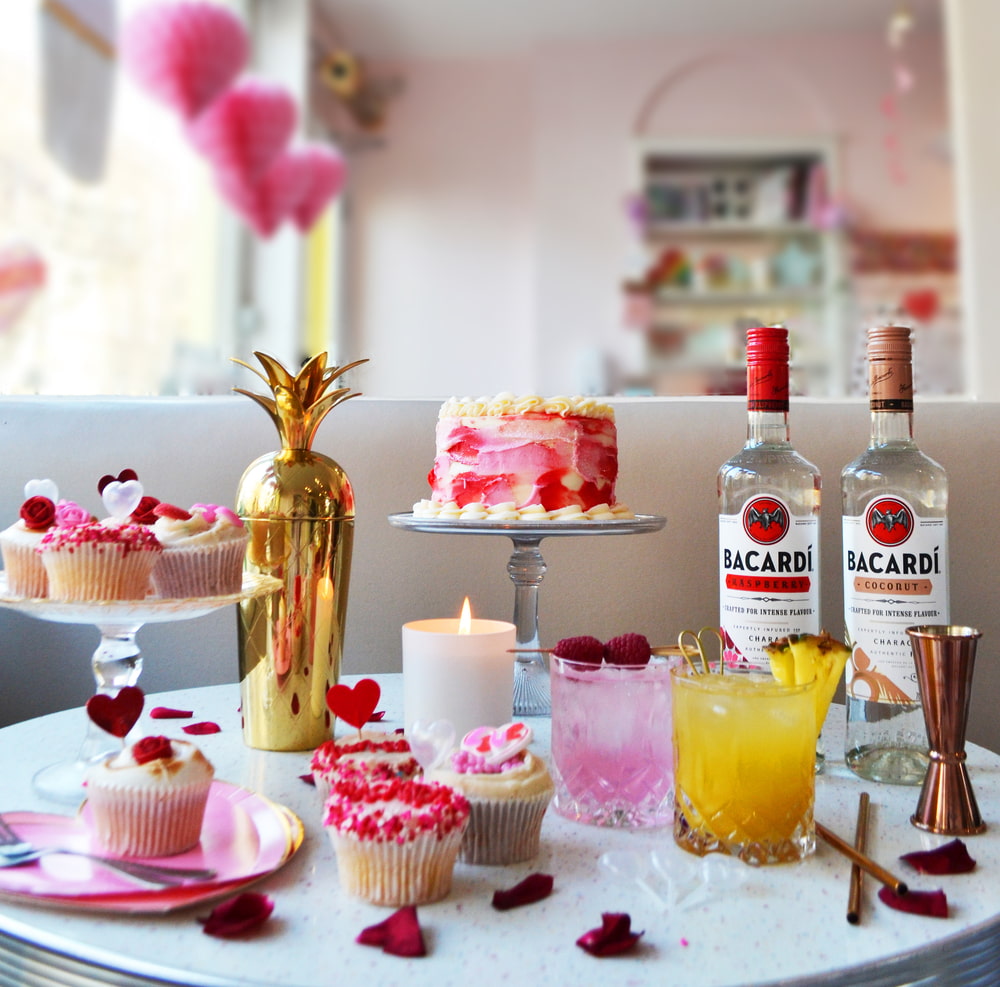 And for the ultimate fun and cheeky touch… buy some indulgent cupcakes to accompany your cocktail creations, get yourself some heart-shaped pipettes and take your cupcakes to the next level. Just one pipette of our delicious Bacardí Raspberry or Bacardí Coconut into the top of your cupcake is needed to guarantee love at first bite…
Share the love and show us your creation on Insta by tagging @bacardi_uk.
For more rum cocktails inspiration and to discover new recipes made with our BACARDÍ flavoured rums go to: https://www.bacardi.com/uk/en/rum-cocktails/
RELATED CONTENT
EXPLORE BACARDÍ