COCKTAILS
Cookie Crusher
BACARDÍ Coconut Rum infused with chocolate creme cookies?! Best. Halloween. Ever. This recipe takes a bit of preparation, but it will be the talk of your Halloween party.
Use 13 chocolate creme cookies to keep things spooky.
Make your own
Cookie Crusher
1

750 ml bottle BACARDÍ Coconut flavoured rum

13

crushed Chocolate Crème Cookies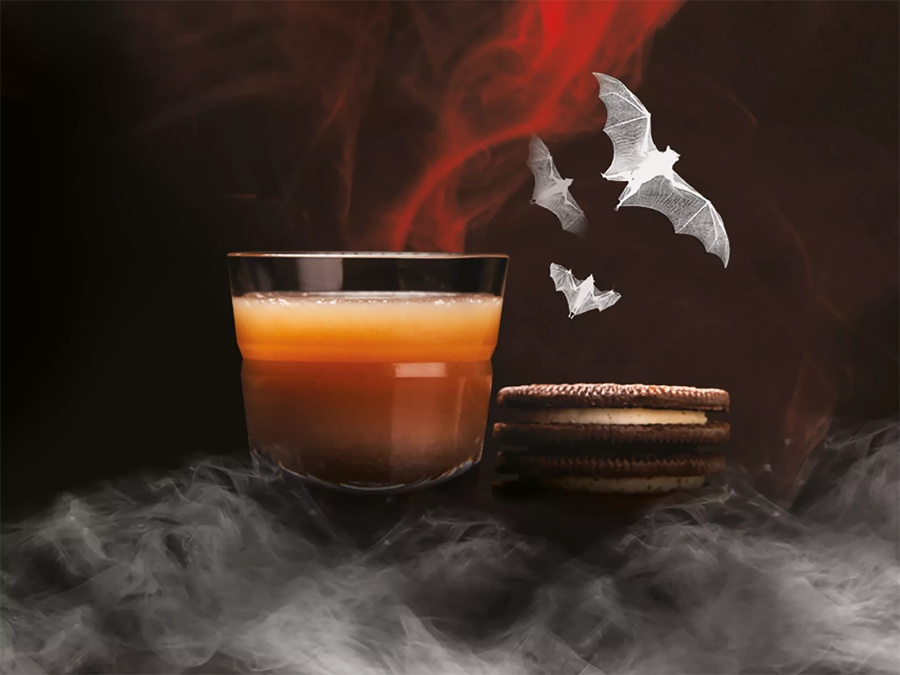 1
Pour
Pour 750ml BACARDÍ Coconut rum into a large bowl.
2
Add
Add 13 crushed Chocolate Crème Cookies and allow to infuse for 3 hours.
3
Strain
Strain infusion with a cheesecloth and funnel back into the bottle.
4
Chill
Chill before serving in individual shot glasses.
OUR RECOMMENDED COCKTAILS
Like This? Try These
If this is your kind of cocktail, here's our selection of other BACARDÍ cocktails that might suit your taste