You are reading
CELEBRATING BLACK HISTORY MONTH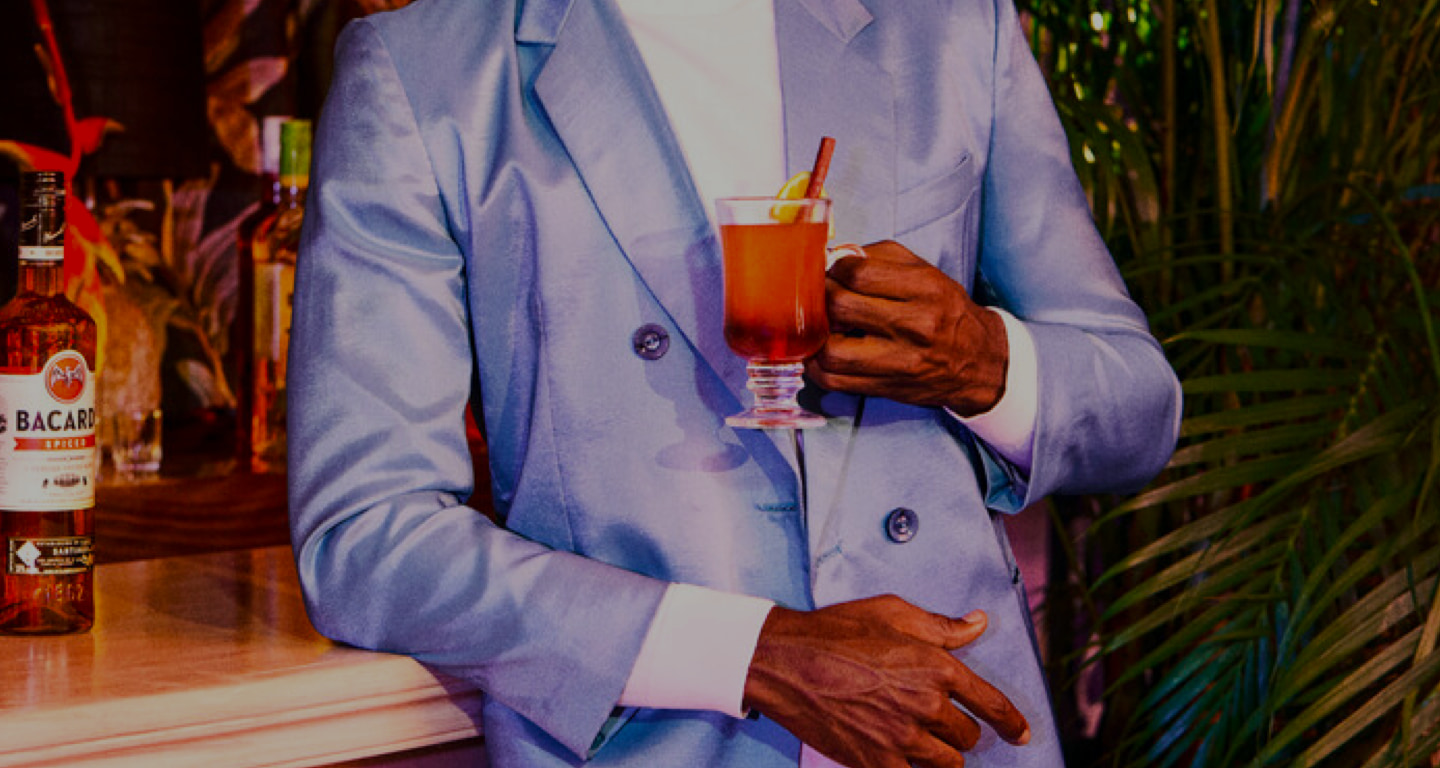 Editorial
CELEBRATING BLACK HISTORY MONTH
8 min read
MEET BACARDÍ'S ADE AKINSANYA
'Black History Month gives us an opportunity to highlight the countless Black people that have made Black history in their own remarkable way. I do believe that we should be doing this 365 days a year, but October gives us an additional chance.'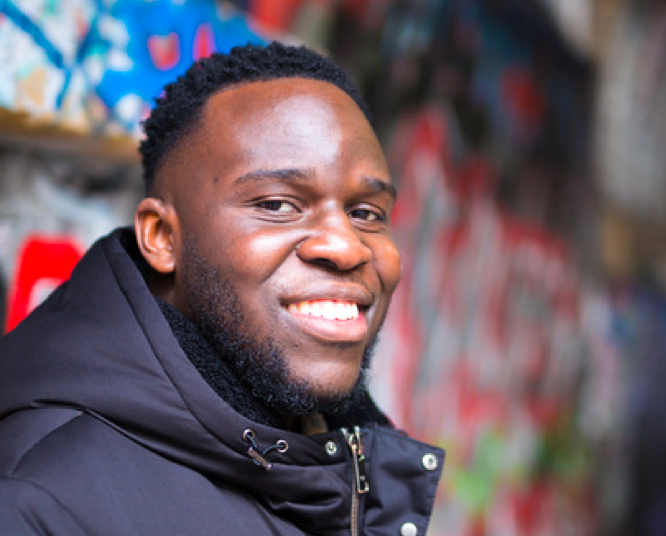 ADE AKINSANYA
This year we're proud to be spotlighting the work and inspiration of one of BACARDÍ Group's own incredible employees, Ade Akinsanya. Ade is the digital content manager for the Group's global platform Freepour, an app for bartenders, by bartenders. Ade is passionate about the platform and its role in shining a light on representation in the industry, 'Essentially I create, find, and share amazing stories from the international bartending community.'
'IT MEANT A LOT TO KNOW THAT SOMEONE THAT LOOKS LIKE ME CREATED SUCH AN ICONIC DRINK'
Reflecting on the celebration of Black History Month, Ade tells us about one of his earliest inspirations, mixologist and creator of the Pornstar Martini, Douglas Ankrah – 'Douglas was a Black British, Ghanian-born bartender in the London bar scene whose drink is consumed all around the world. He was an integral part of London's mixologist community and it inspires me to think about how many other people like him are out there, just waiting for an extraordinary opportunity.' Ade is excited about Freepour's potential as the platform the industry needs to help lift up bartenders and provide this kind of exposure and opportunity.
'I'm able to bring to the forefront discussions about inclusion and diversity and take concrete steps to address them'
Working on building representation of this kind is something Ade is passionate about. He adds, that within BACARDÍ and the industry, 'I'm glad to see difficult but worthwhile conversations beginning last year and continuing to this day. There's still a tremendous amount of work to do but to recognise that fact is so important and allows us to pause and think – how can we approach this with BACARDÍ's sense of fearlessness? … BACARDÍ is a family and this family is full of people from different backgrounds, we must come together to embrace this.'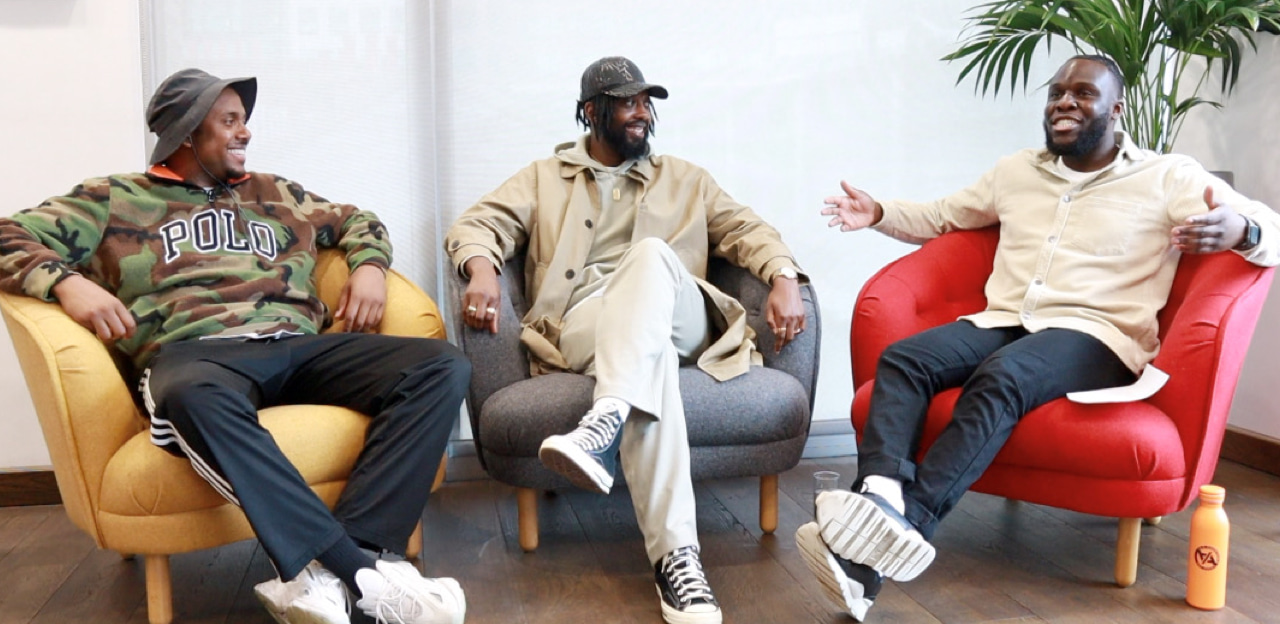 (Left) Jojo Sonubi, Co-Founder of No Signal Radio and RECESS Parties (Middle) Ibrahim Kamara, Co-Founder of GUAP. (Right) Ade Akinsanya, Digital Content Manager – Global Advocacy.
'WE'RE ALL ON A JOURNEY OF LEARNING AND UNLEARNING WITH THE SHARED AIM OF MAKING SURE EVERYONE FEELS LIKE A PART OF THE FAMILY'
Ade has played a pivotal role in so many of the BACARDÍ Group's diversity and inclusion initiatives to elevate the Black community. He helped form the Black Lives at BACARDÍ Employee Resource Group, 'which seeks to improve representation and inclusion of Black employees within BACARDÍ.' He also hosts the Amplifying Black Voices, an internal panel and discussion, 'Every other month I sit down with some of the UK's most talented Black figures to discuss representation and Black contributions across a series of industries that includes spirits, tech, business, creativity and much more. Like a recent session I hosted with the co-founder of No Signal Radio and RECESS Parties, Jojo Sonubi, and Ibrahim Kamara, co-founder of GUAP.'
As for where the industry is headed, Ade is currently inspired by the move towards 'Prioritising creating connections with consumers and providing experiences in ways we haven't thought about before – Freepour is an example of this.'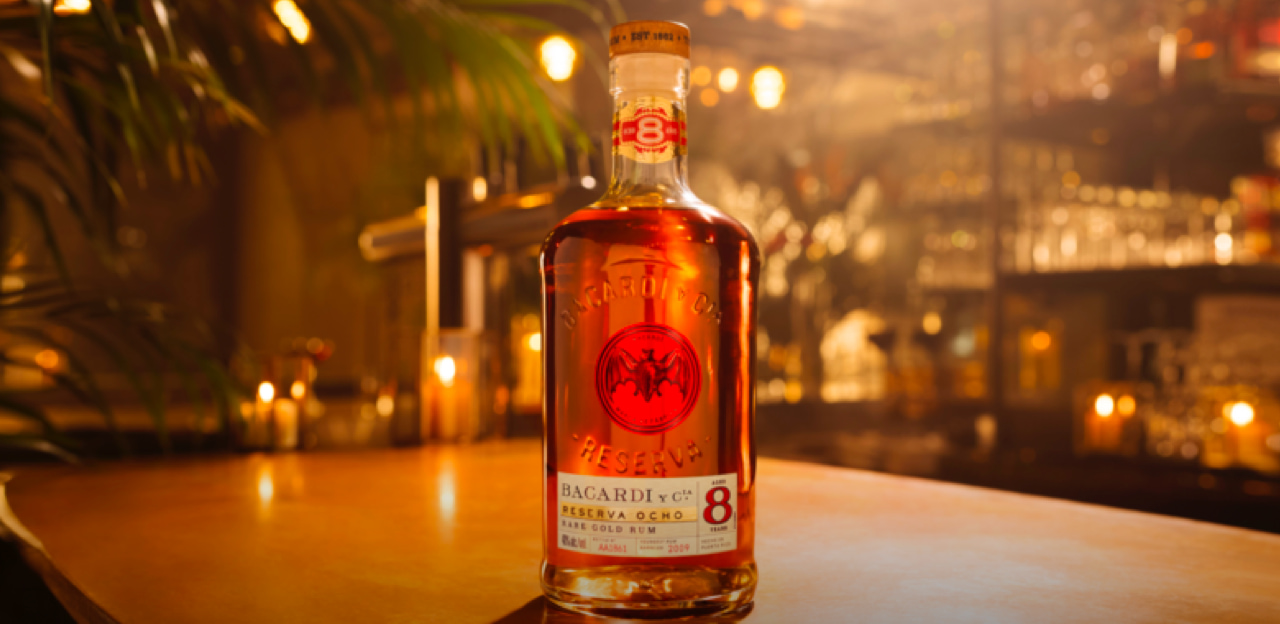 ADE'S TOP RUM PICKS
FAVOURITE BACARDÍ RUM
FAVOURITE BACARDÍ RUM: BACARDÍ Reserva Ocho
FAVOURITE RUM COCKTAIL RECIPE: Old Cuban
FAVOURITE PAIRING WITH BACARDÍ RESERVA OCHO: 'BBQ meats or jaffa cakes… dark chocolate and orange just work so well together with rum!'
RELATED CONTENT
EXPLORE BACARDÍ