You are reading
Spice up your BBQ with BACARDÍ Spiced Rum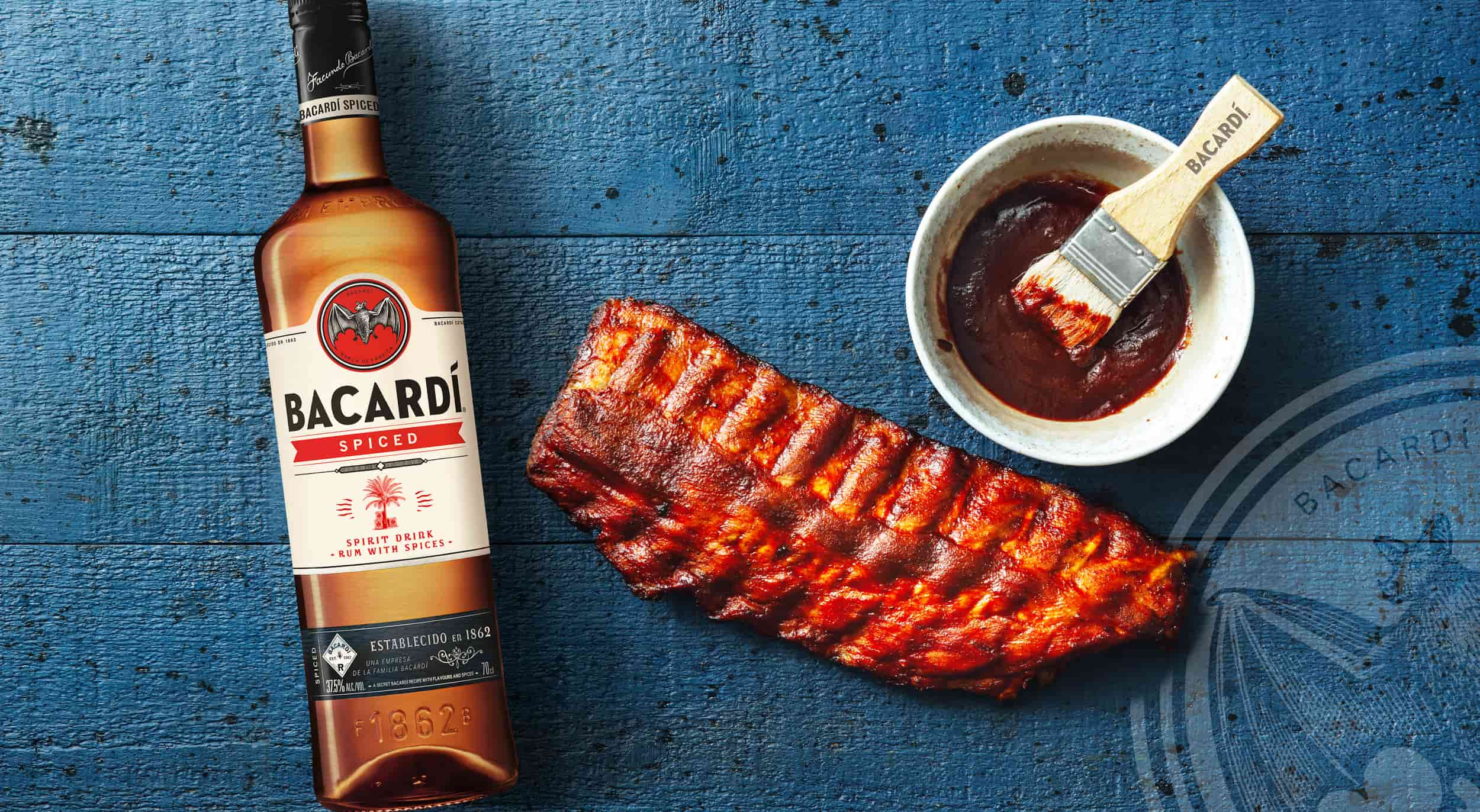 Make It At Home
Spice up your BBQ with BACARDÍ Spiced Rum
3 MIN READ


BACARDÍ Spiced Rum, distilled and blended to push flavour boundaries has become the headline act to some of your favourite spiced cocktails. But, can you cook with rum? Absolutely yes you can! Those smooth, bold, caramelised and smokey flavours don't just belong in mixers alone – they can be used to spice up your culinary creativity too.
When Rum Meets Cooking
Picture this; Sun's out (obviously rum's out), the BBQ's fired up and the distinct scent of optimism & charcoal smoke is in the air. Your Summer playlist is a crowd pleaser and cocktails are in hand – we would recommend the BACARDÍ Spiced Rum Punch for such an occasion btw ;).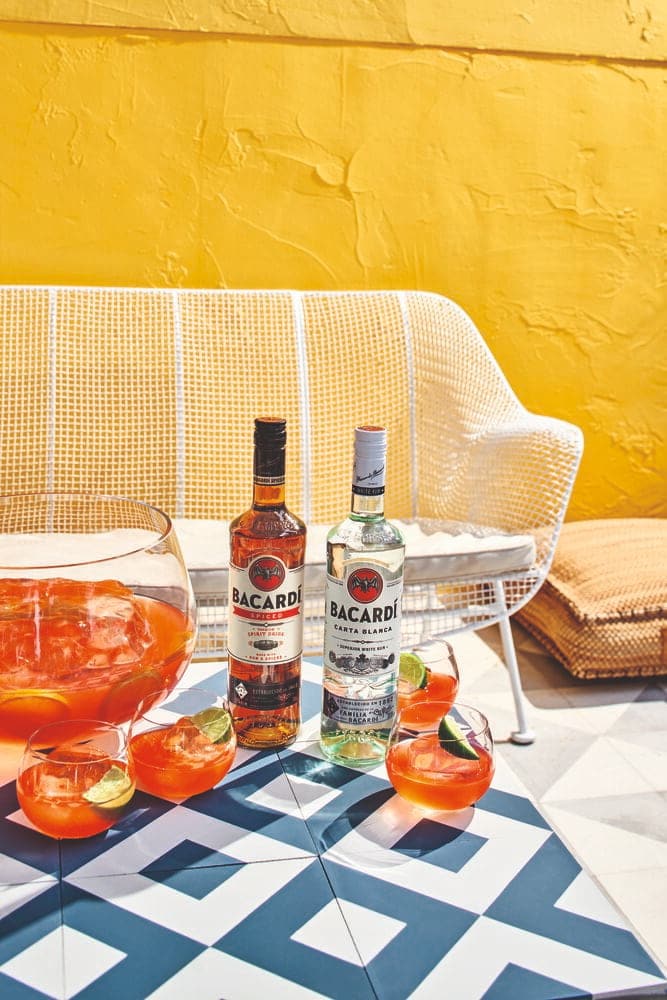 You're eyeing up your BBQ favourites; ribs, chicken drumsticks, halloumi, corn, vegan cutlets, whatever gets those tastes buds dancing and your mouth watering – but one thing is missing to that line up of yum, a glaze recipe using Spiced Rum that adds that 'extra-layer-of-hell-yayer'.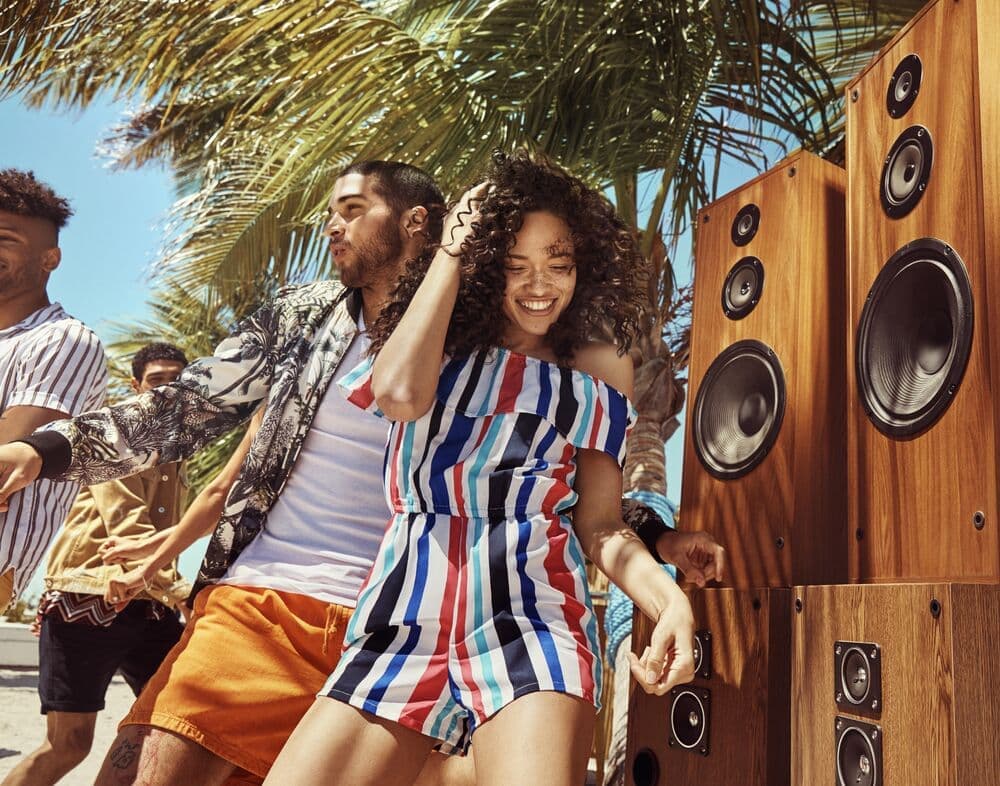 Presenting: The BACARDÍ Spiced Rum 'Blazing BBQ Glaze'
Look no further, we've created the BACARDÍ Spiced Rum 'Blazing BBQ Glaze' – a flavour filled BBQ sauce recipe with an extra kick of spice to make all things nice.
Ingredients:
Choose your BBQ item(s) of choice – we recommend ribs, but use whatever you like. And if you're wondering is BACARDÍ rum Vegan? It 100% is, so everyone is happy!
80ml BACARDÍ Spiced Rum
120ml golden syrup
60ml sweet chilli sauce
2 tablespoons Worcestershire sauce
1 tablespoon wholegrain mustard
2 tablespoons lemon juice
2 garlic cloves, crushed / pureed
Channel Your Inner BBQ Chef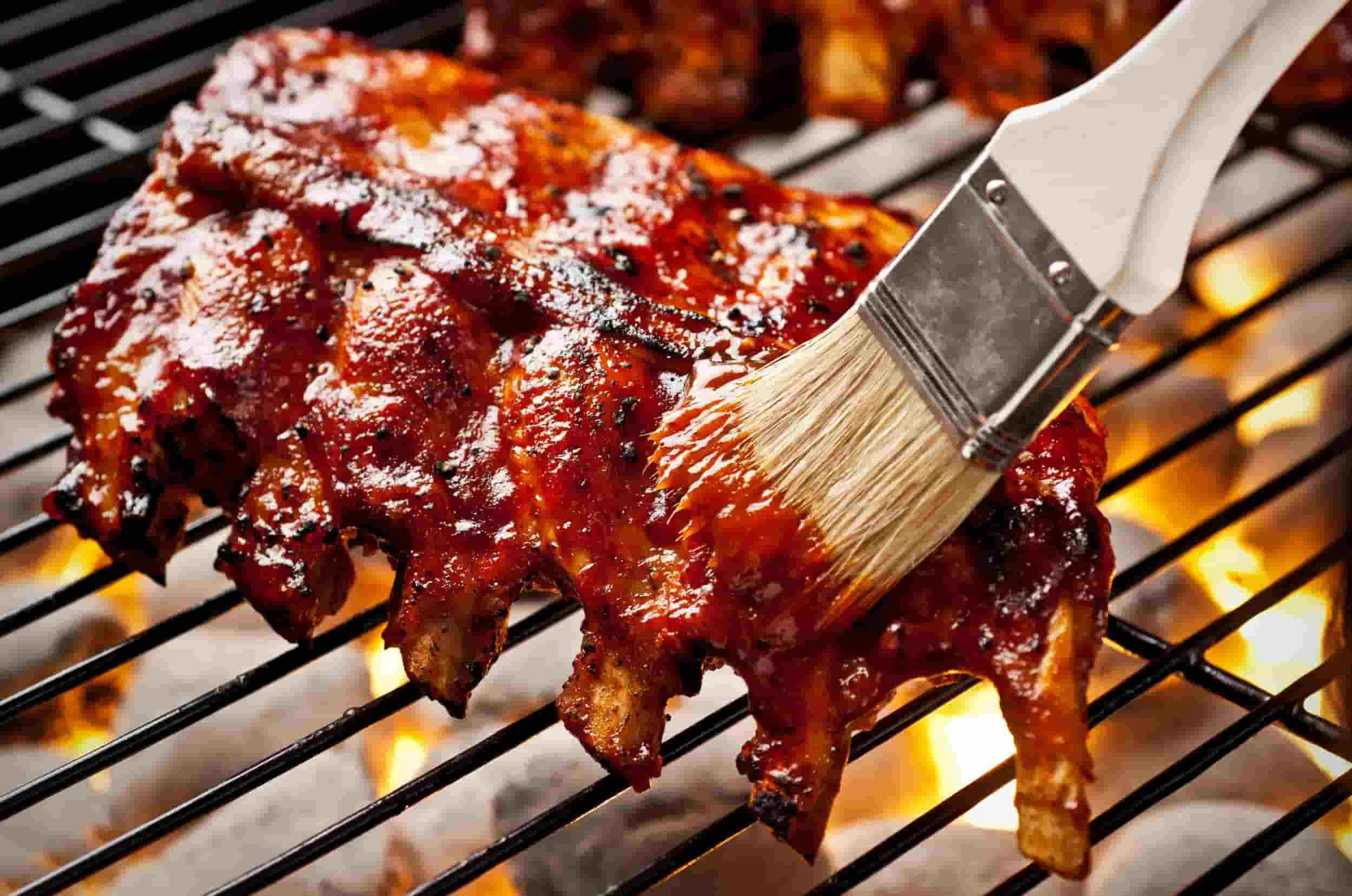 Mix up all the ingredients and pour into a food safe container. Add your BBQ item(s) of choice making sure it's completely coated in the spiced rum marinade. Seal and refrigerate for 4 hours, or overnight if time is a luxury, letting the marinade work its magic.
Once you've fired up the BBQ and got a consistent medium heat, get your glazed goodies out, wrap them in tin foil – this will help seal in all that flavour and moisture, and pour the excess sauce into a saucepan. Place the tin foil parcel on the BBQ and close the lid. Grill for the recommended cooking time for your chosen item(s), while bringing the remaining sauce to a simmer in the sauce pan.
Once cooked through, take them out of the foil, baste them with some more glaze, putting them directly on the bbq for a further 5 – 10 mins to get that sticky, slightly charred crispy texture that every BBQ chef aspires to achieve.
If the weather is misbehaving you can always cook in an oven and finish off in a frying pan.
Enjoy Your Handy Work
Serve up with sides of your choice and drizzle on a little more of the sauce, some chopped spring onions, a little squeeze of lime and a pinch of sea salt. Then sit back, relax and enjoy those lip smacking sweet and smokey flavours, along with the compliments – all while dreaming about opening that BBQ party shack on the beach with your friends.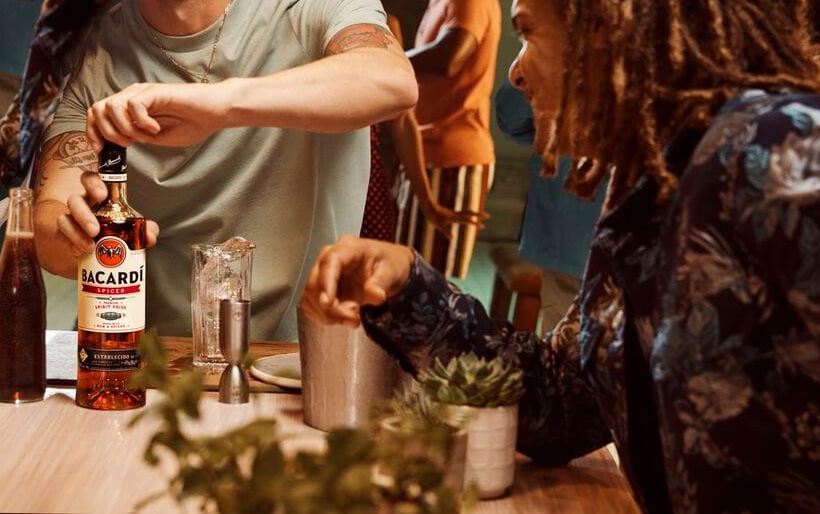 For more ideas on how to level up your party game, check out our House Party how-to article, and share your BACARDÍ Spiced Rum 'Blazing BBQ Glaze' creations on social.
Do What Moves You.
RELATED CONTENT
EXPLORE BACARDÍ