You are reading
BACARDÍ'S TOP FIVE FESTIVE COCKTAILS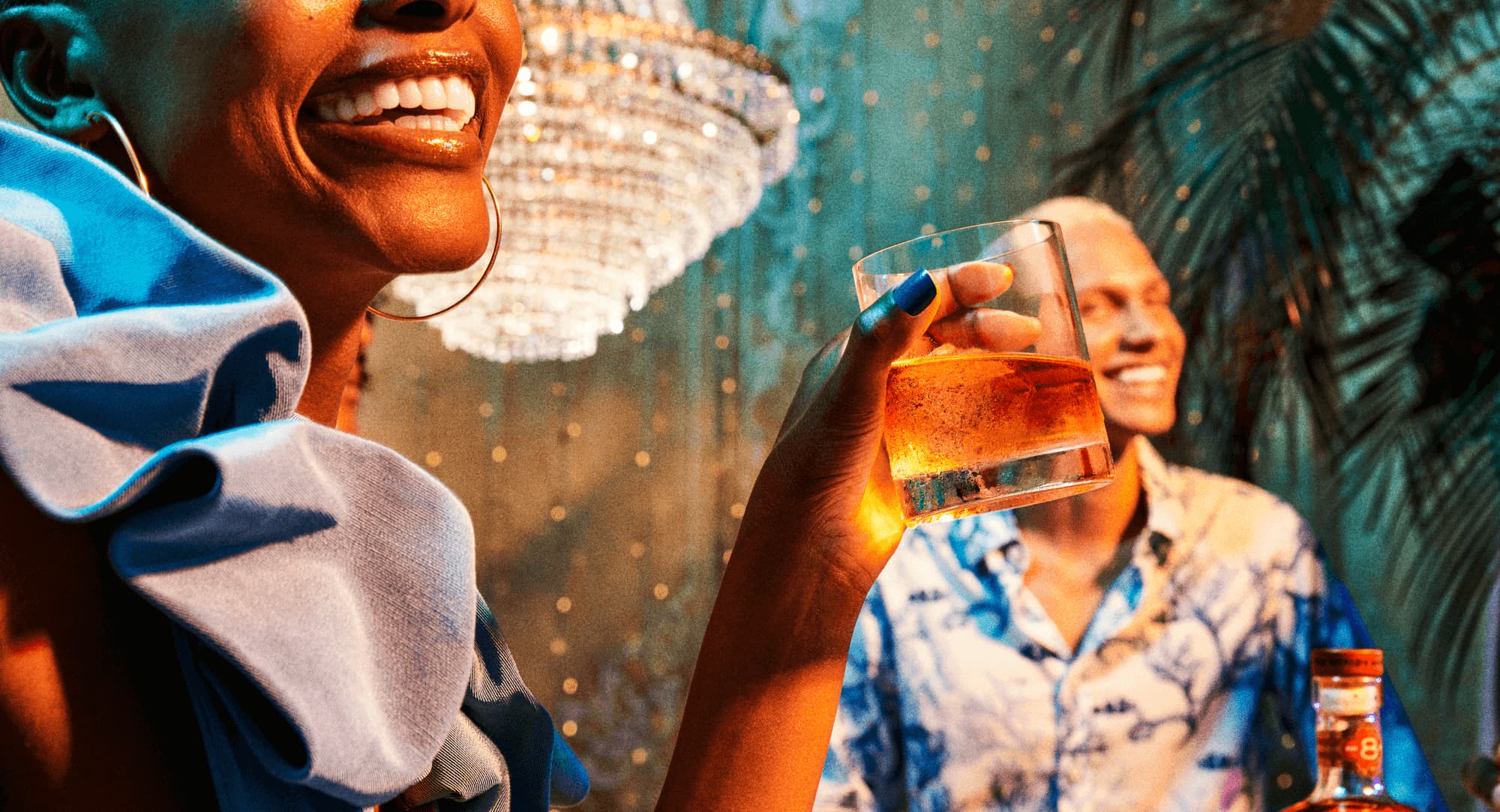 Editorial
BACARDÍ'S TOP FIVE FESTIVE COCKTAILS
3 Mins
Season's greetings and in the words of a certain famous song, "all I want for Christmas is yooou", and in this case, by you, we mean delicious, easy BACARDÍ rum festive cocktails.
It's the most wonderful time of the year and we're channelling the seasonal spirit and couldn't be more excited. Embracing bad jumpers and great tasting Holiday Cocktails, BACARDÍ rum, with its smooth, balanced profile and toasted sugar flavour notes, will be bringing a splash of the Caribbean to an already colourful holiday.
So, in typical BACARDÍ fashion, we've created a selection box of easy to make Seasonal cocktails for you to gift your tastebuds this party season.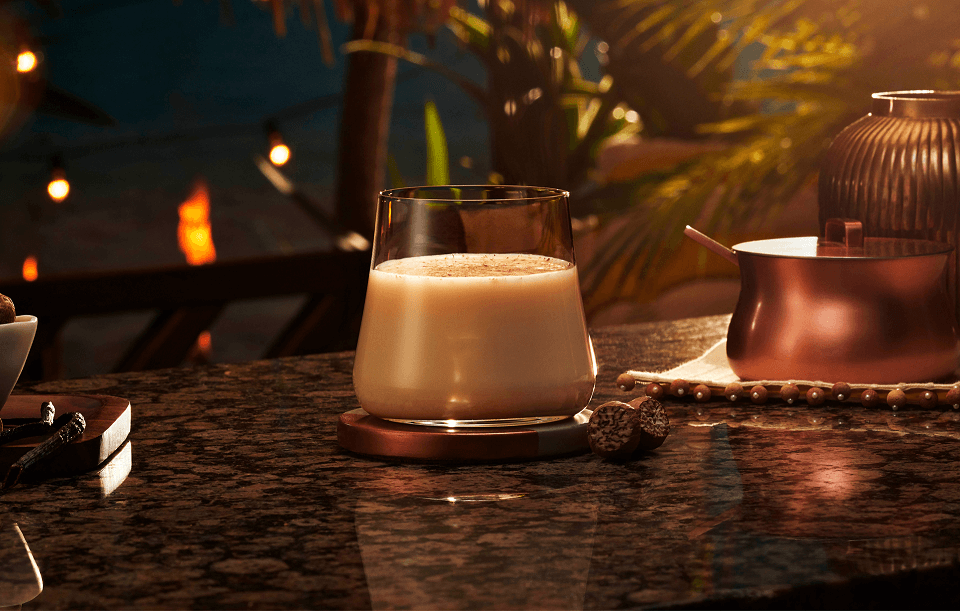 BACARDÍ EGGNOG
As synonymous with the holiday season as Mariah Carey, BACARDÍ Eggnog is Christmas in a cup – or in a glass in this case. Made with BACARDÍ Spiced rum it's just like melted ice cream; smooth, creamy and sweet but with a gentle kick of nutmeg spice. One sip of this and you'll be channelling those retro heavy knit vibes wishing you could play in the snow for all eternity.
INGREDIENTS:
180ml BACARDÍ Spiced rum
½ cup light brown sugar
¼ tsp salt
600ml oat milk
180ml unsweetened coconut cream
¼ tsp vanilla extract
¼ tsp freshly grated nutmeg
6 eggs (separated into egg yolk & egg whites)
Star Anise as garnish
METHOD:
Combine
In a stand mixer or a large bowl with a hand mixer, whisk egg yolks until pale yellow and fluffy. Add in sugar and salt until thoroughly combined.
Mix
Slowly whisk in oat milk and coconut cream, followed by BACARDÍ Spiced and the vanilla extract until the mixture is smooth and thick. Set mixture aside in a large bowl.
Build
With the stand mixer in a separate bowl, whisk egg whites until soft peaks are formed. Gently fold into the original nog mixture with a spatula or wooden spoon.
Serve
Serve at chilled room temperature garnished with star anise.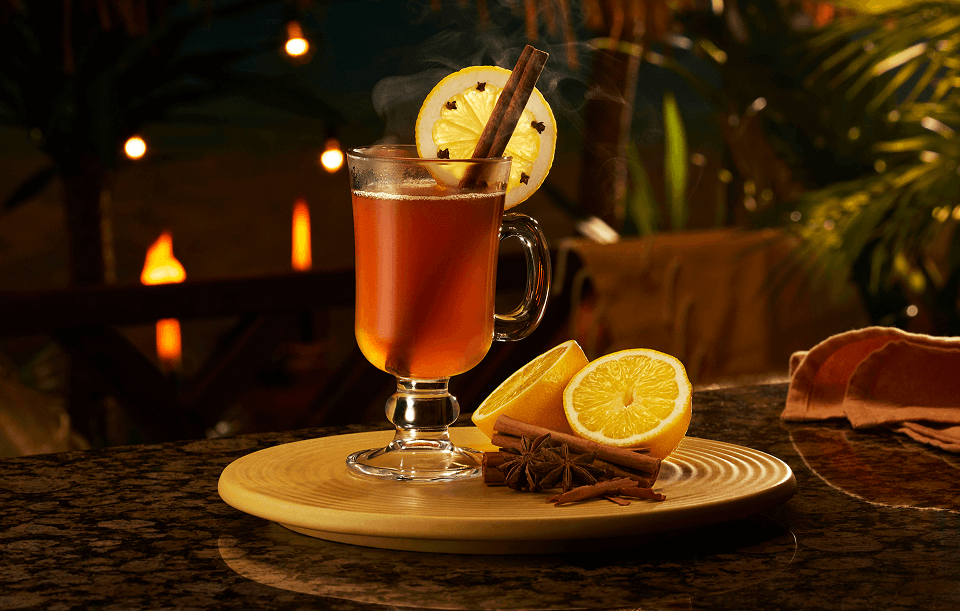 This classic cocktail has seen a revival in recent years and there's good reason too. Made with BACARDÍ Spiced rum, it's a sumptuous and buttery holiday cocktail delight. BACARDÍ Hot Buttered Rum is the perfect serve to warm you up during these cold winter nights, it's just like a hug from Santa himself.
INGREDIENTS:
60ml BACARDÍ Spiced Rum
90ml Hot Water
1 cinnamon stick
1 star anise
1 tsp soft brown sugar
1 ½ knobs unsalted butter
1 lemon wheel
METHOD:
Combine
Add all the ingredients in a medium-sized saucepan on the stovetop over a medium heat.
Stir
Continuously stir until the sugar dissolves, simmer for 5-10 minutes to infuse all the flavours.
Serve
Pour mixture into individual glass mugs and garnish with a cinnamon stick and lemon wheel.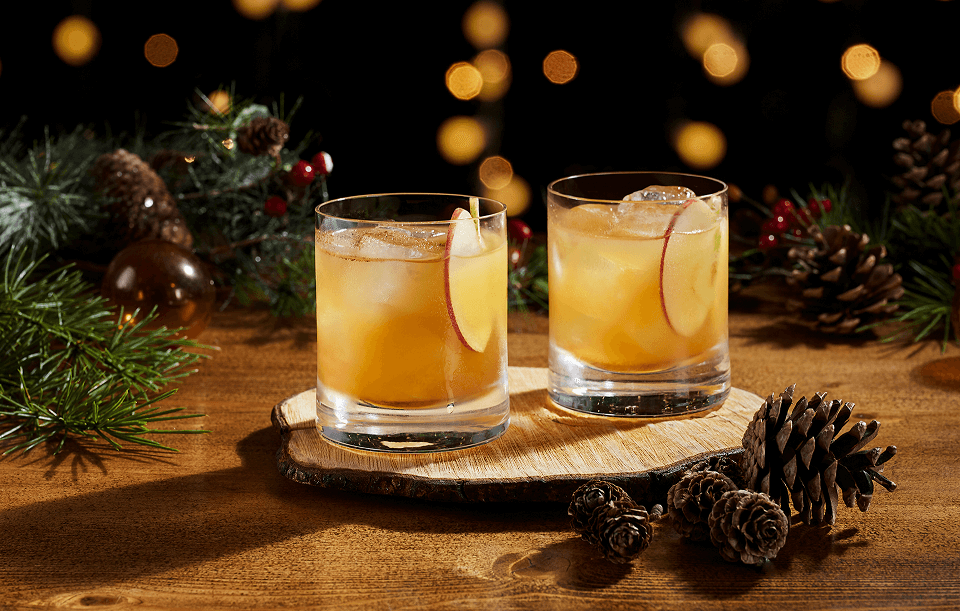 BACARDÍ WINTER TREACLE
The BACARDÍ Winter Treacle is a slice of apple pie in a glass. Made with BACARDÍ Spiced rum and mixed with apple juice, Angostura bitters, a slice of apple and topped with cinnamon, this quick festive cocktail is mouth wateringly easy to make and will unquestionably be something you'll want to unwrap this Holiday Season.
INGREDIENTS
50ml BACARDÍ Spiced rum
50ml Apple juice
1 tsp of brown caster sugar
3 dashes of Angostura bitters
METHOD
Combine
Add BACARDÍ Spiced and sugar into a rocks glass and stir until dissolved.
Stir
Add cubed ice, apple juice and bitters and stir.
Serve
Garnish with apple slices and a sprinkle of cinnamon on top.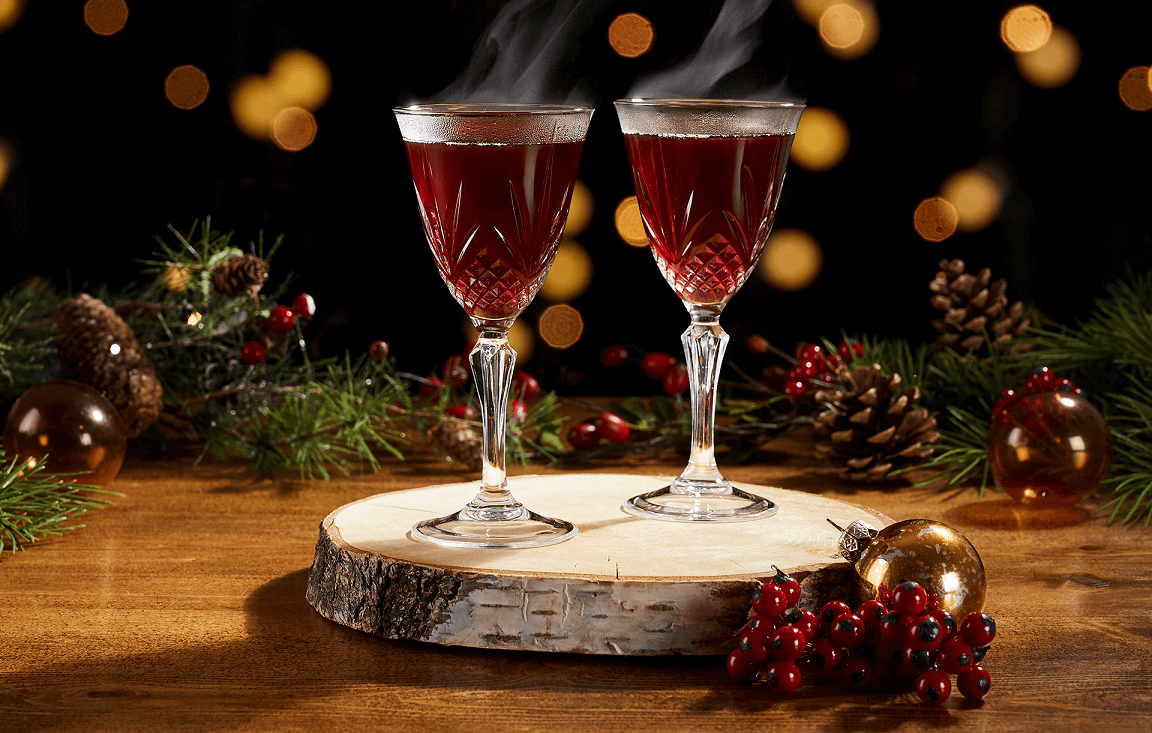 BACARDÍ RUM SPICED AND SPARKLE
Just like carollers all singing together in perfect harmony, the BACARDÍ Rum Spiced and Sparkle is a unique blend of BACARDÍ Spiced rum, lemon & cranberry juice, sugar syrup and finished with a splash of Red wine. Served cold or warm, this exceptional and delicious festive cocktail is the perfect present for your palate this party season.
INGREDIENTS:
35ml BACARDÍ Spiced Rum
10ml Lemon juice
15ml Martini Fiero or Sugar Syrup
35ml Cranberry Juice
35ml Red Wine
METHOD:
COLD:
Build all ingredients in a glass over cubed ice, and stir. Garnish with an orange wheel.
HOT:
Microwave all ingredients except BACARDÍ Spiced for 1.5min, then add BACARDÍ Spiced. Or warm over hob.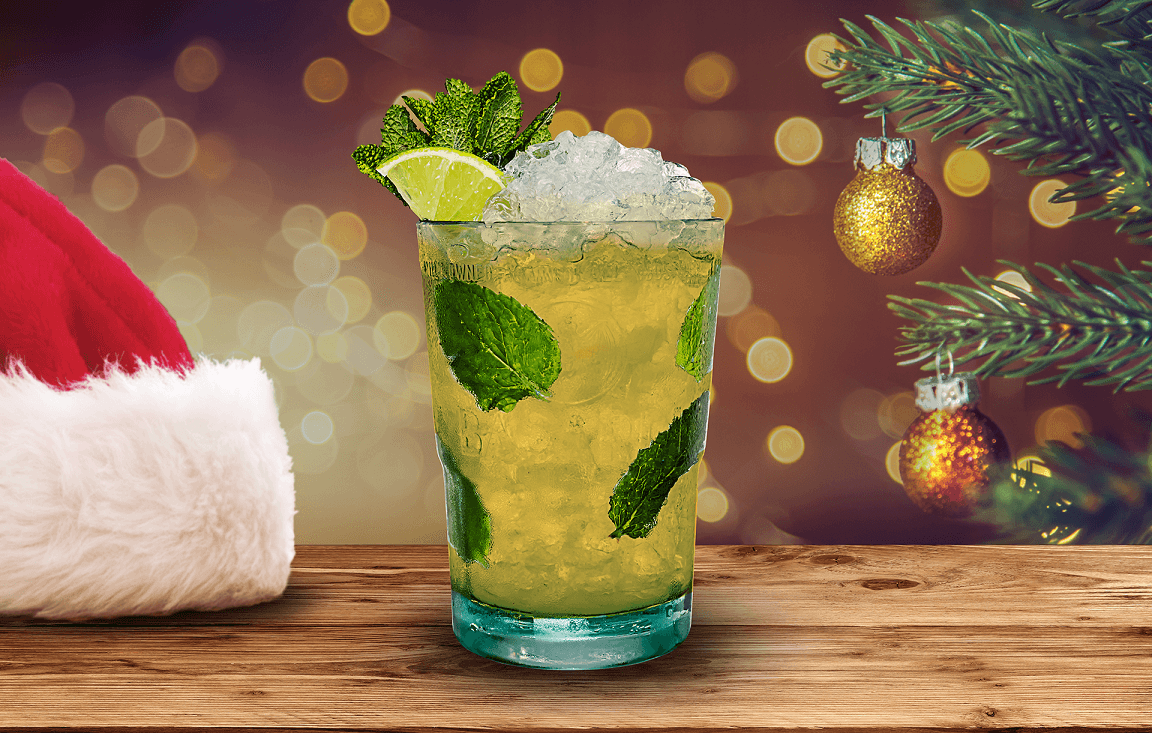 BACARDÍ HO HO MOJITO
You can almost hear the sounds of sleighbells when you make the BACARDÍ Ho Ho Mojito. The BACARDÍ Mojito is as famous as it is versatile, and Christmas is no exception. Made with BACARDÍ Spiced rum and topped with ginger beer, this easy to make holiday cocktail is a party pleaser and will certainly keep the festive spirit alive.
INGREDIENTS
50ml BACARDÍ Spiced Rum
25ml Lime Juice
10ml simple syrup
6 mint leaves
75ml ginger beer
METHOD
Build
Add all the ingredients (except the ginger beer) in a highball glass.
Churn
Churn with crushed ice.
Build
Top with more crushed ice and add the ginger beer.
Serve
Garnish with a mint sprig.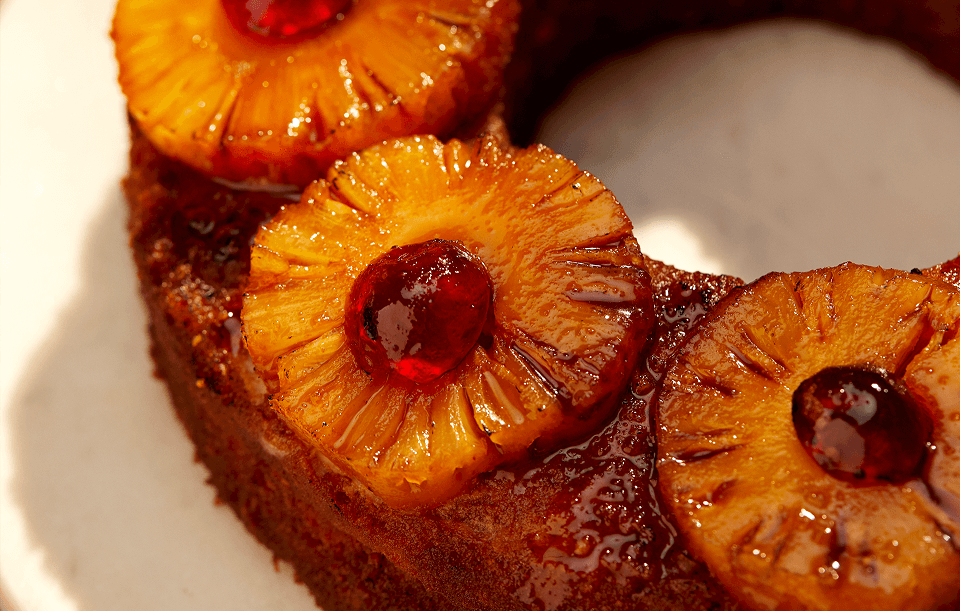 ENJOY THE FESTIVE SPIRIT
With no end to holiday cocktail creativity, BACARDÍ rum is the spirit of choice this festive season. If you're hosting a get together yourself why not try our BACARDÍ Rum Cake, it's the perfect party centre piece to compliment your Christmas cocktails. Made with BACARDÍ Ocho, it's a creamy, soft and sweet velvet rum-butter soaked sponge, infused with crunchy nuts, topped with the distinct tropical flavours of pineapple and cherries and finished with a rum-butter glaze. It really does put the Mmm in Christmas.
Happy Holidays!
RELATED CONTENT
EXPLORE BACARDÍ