You are reading
The famous BACARDÍ Rum Cake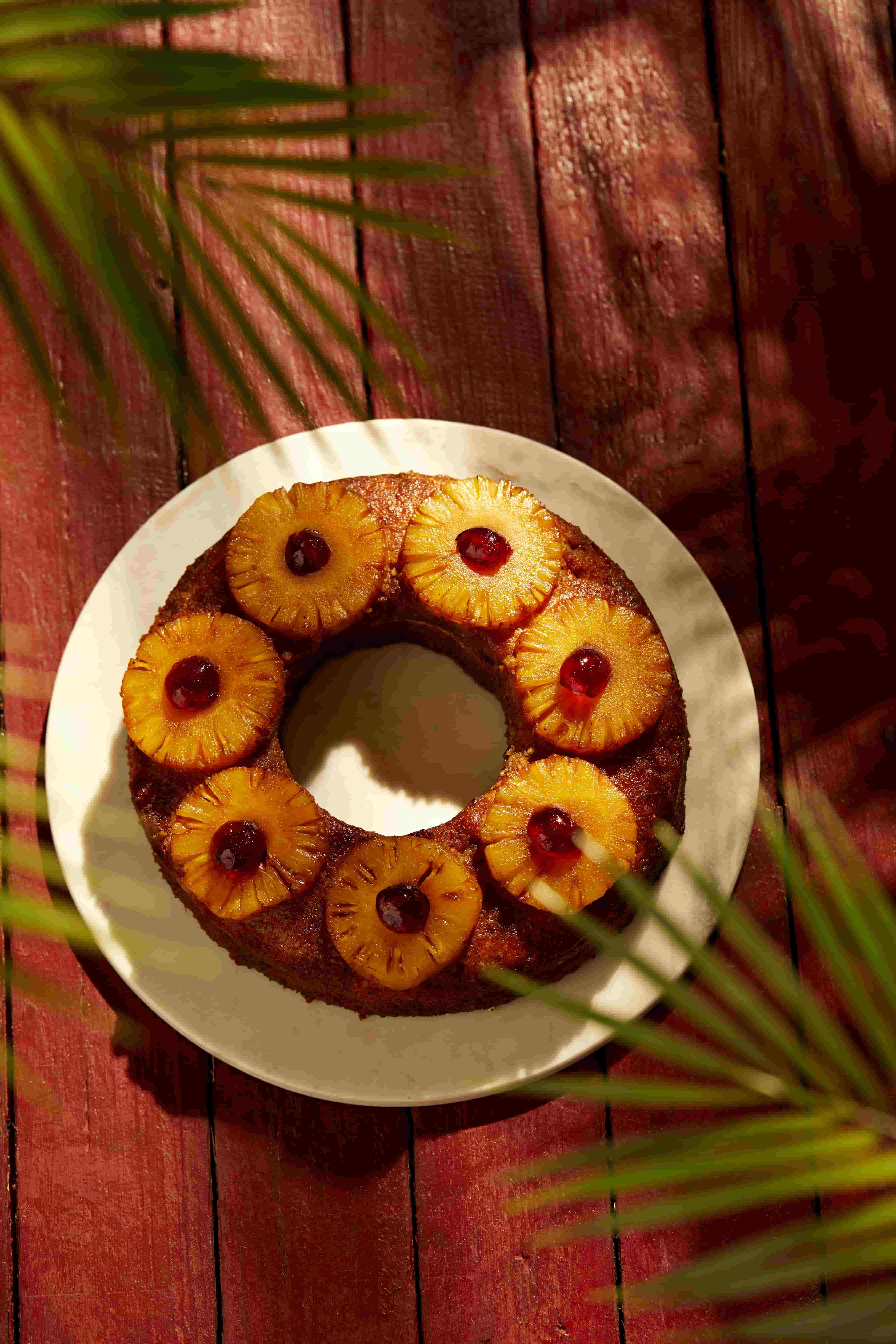 Make It At Home
The famous BACARDÍ Rum Cake
3 MIN READ


We all know BACARDÍ rum is the perfect mixer for all you flavour enthusiasts, but is rum good for baking? Well it turns out you can have your cake and eat it. We're taking deliciousness to a whole new level with our BACARDÍ rum cake and rum butter glaze – and we're going to give you a slice of the action too.
– Rum's out Yums out –
BACARDÍ rum has always found a way of appealing to sweet tooths the world over. From the traditional Caribbean Christmas speciality – the rum infused Trinidad Black Cake, or the Rum Babas that proudly adorn bakers windows across Europe, to even artisanal rum and raisin icecreams posing on the top of Instagramable waffle cones.
However you like your rum, its dry, sweet and toasted sugary flavours will always sing when it's matched with the right ingredients.
For us at BACARDÍ HQ, our famous BACARDÍ Rum Cake is a timeless flavour filled favourite, and a sure bet when it comes to getting that nod of approval from your most fierce of critics. Its beauty is in its simplicity. A creamy, soft and sweet velvet rum butter soaked sponge, infused with crunchy nuts, topped with the distinct tropical flavours of pineapple and cherries, finished with a rum butter glaze.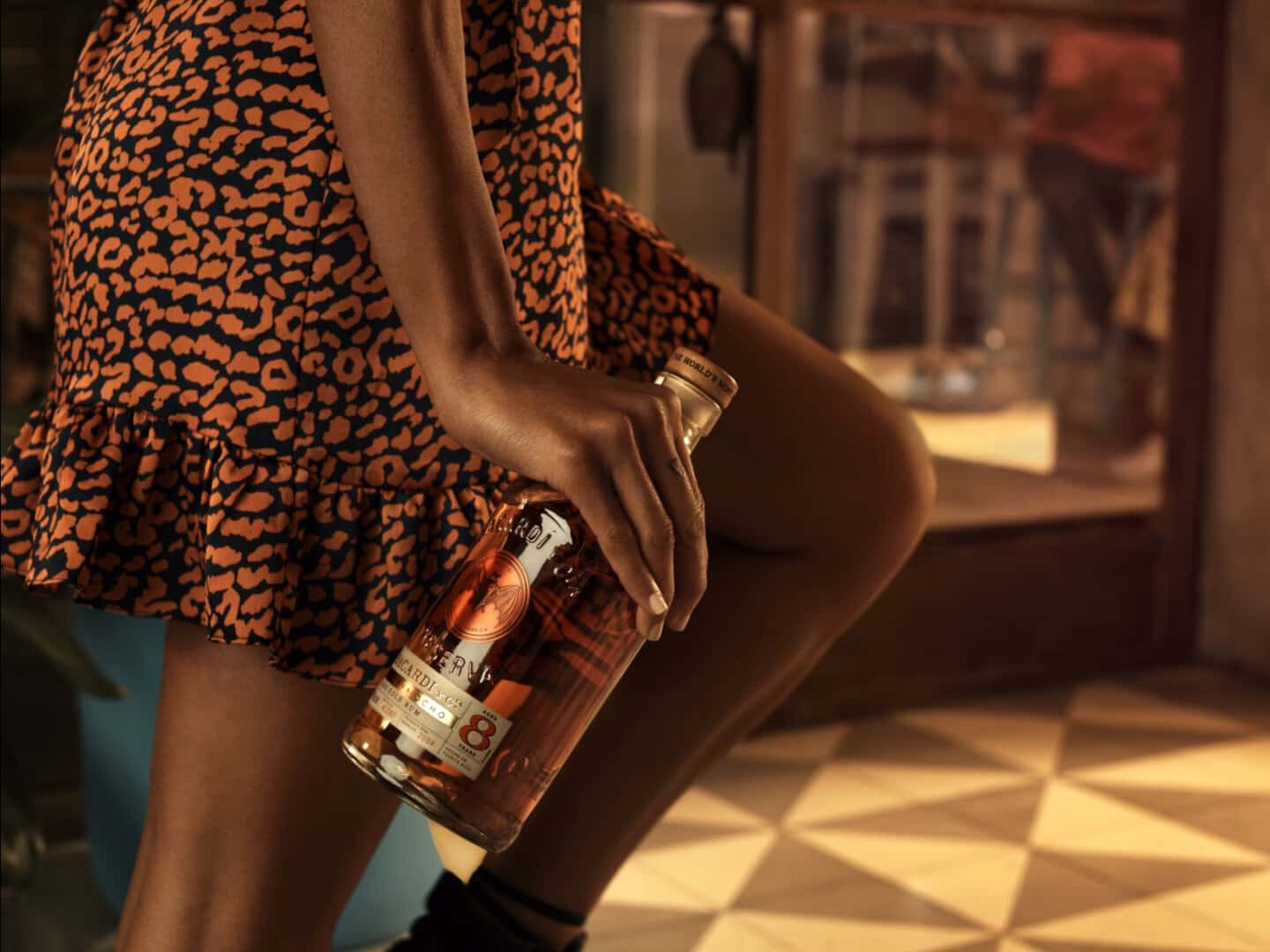 – Bake yourself proud with our Rum cake recipe –
If you're ready to create a baking master piece, look no further. Clear the worktops, turn up the music and adorn that kitchen cape (an apron to those not in the know), it's time to get ready for hero status.
To start with you're going to need…
RUM CAKE INGREDIENTS:
120ml BACARDÍ Ocho (Alternatively use BACARDÍ Spiced Rum or BACARDÍ Oro)
525 grams of yellow pre-made cake mix
100 grams of custard powder
4 eggs
1/2 cup cold water
1/2 cup vegetable oil
1 cup of chopped pecans or walnuts
RUM CAKE TOPPING INGREDIENTS:
1 tin sliced pineapple
6-8 Glace cherries
RUM BUTTER GLAZE INGREDIENTS:
120ml BACARDÍ Ocho (Alternatively use BACARDÍ Spiced Rum or BACARDÍ Oro))
110 grams butter
1/4 cup of water
1 cup granulated sugar
– Give the oven some lovin' –
Baking the cake: Preheat your oven to 325°F / 160°C and grease & flour a 10-inch Bundt pan, sprinkling the nuts over the bottom of the pan. Mix all the cake ingredients together until you have a smooth consistent batter, then pour into the tin over the nuts. Bake for 1 hour. Cool and invert onto a serving plate – pricking the top.
Preparing the Glaze: Melt the butter into a saucepan. Stir in the water and sugar and simmer for 5 minutes, stirring constantly. Remove from the heat and stir in the rum.
The finishing touches: Spoon and brush the glaze evenly over the top and sides of the cake allowing it to absorb the glaze. Repeat until you have used about 4/5's of the glaze. Place the pineapple slices and the cherries neatly around the top and brush with the remaining glaze.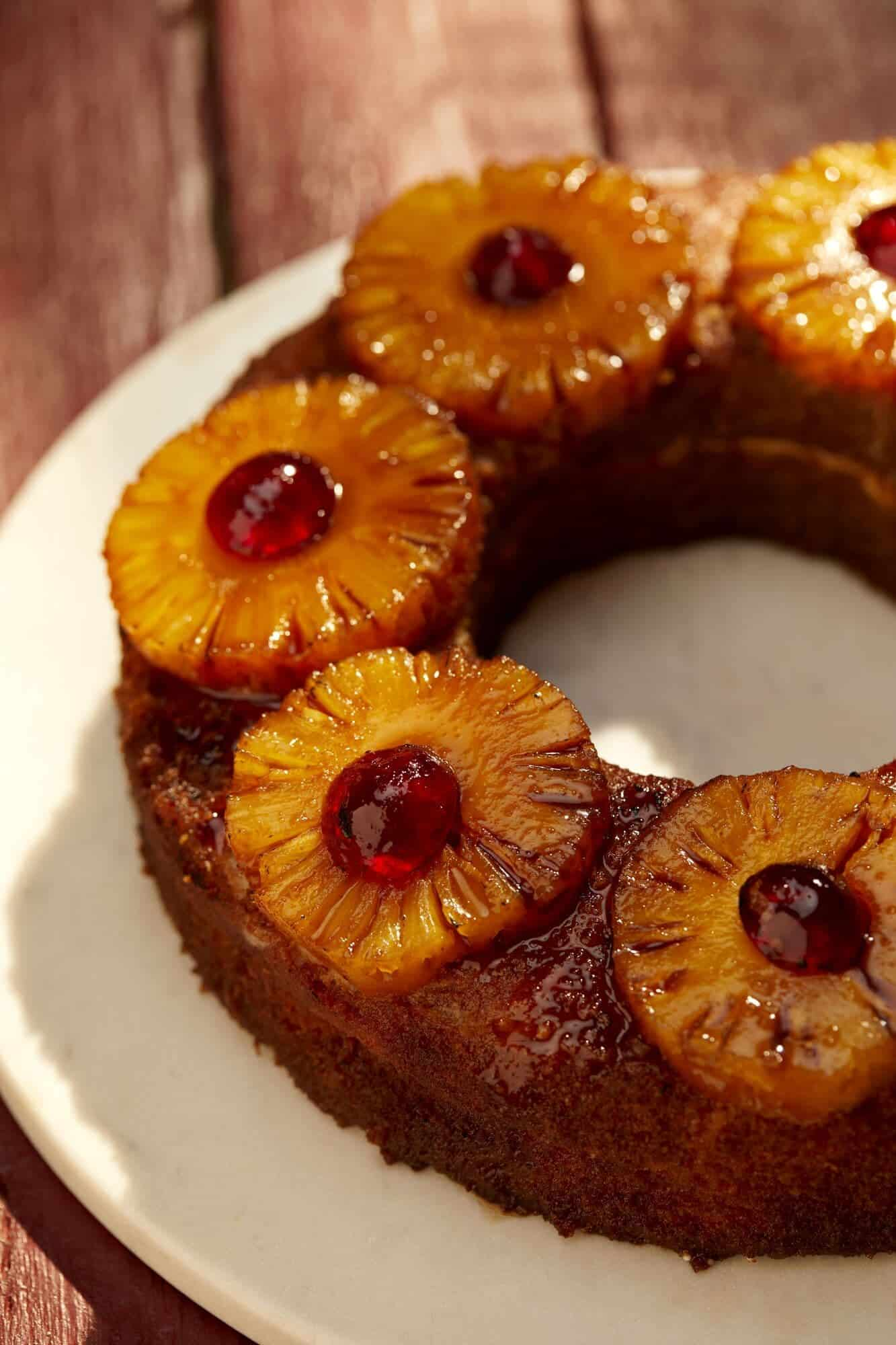 – The sweet taste of success –
Floury high fives all round, you've done it! We know it's going to be a taste sensation, you know it's going to be a taste sensation, so get sharing on social and then get sharing with your friends – and toast your success with a BACARDÍ Ocho on the rocks.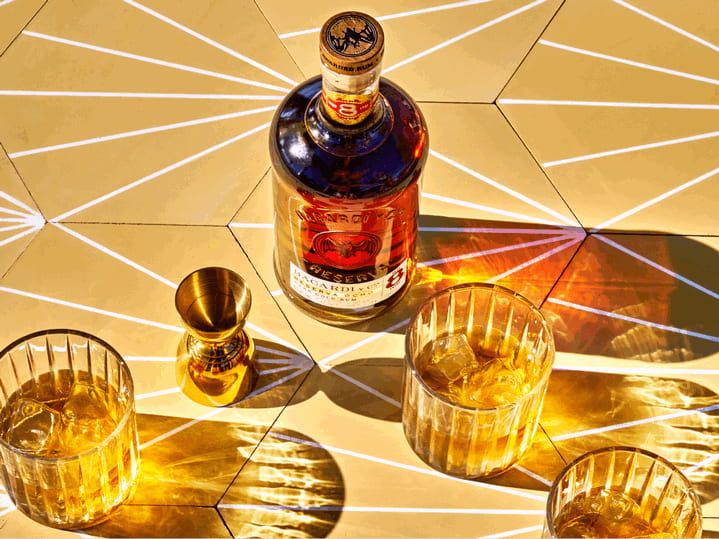 If you're feeling like you're ready for your next culinary creation, good news, we know you're going to love the BACARDÍ Spiced Rum 'Blazing BBQ Glaze'. Check it out and level up your BBQ game.
Do What Moves You.
RELATED CONTENT
EXPLORE BACARDÍ