You are reading
Mix it like a pro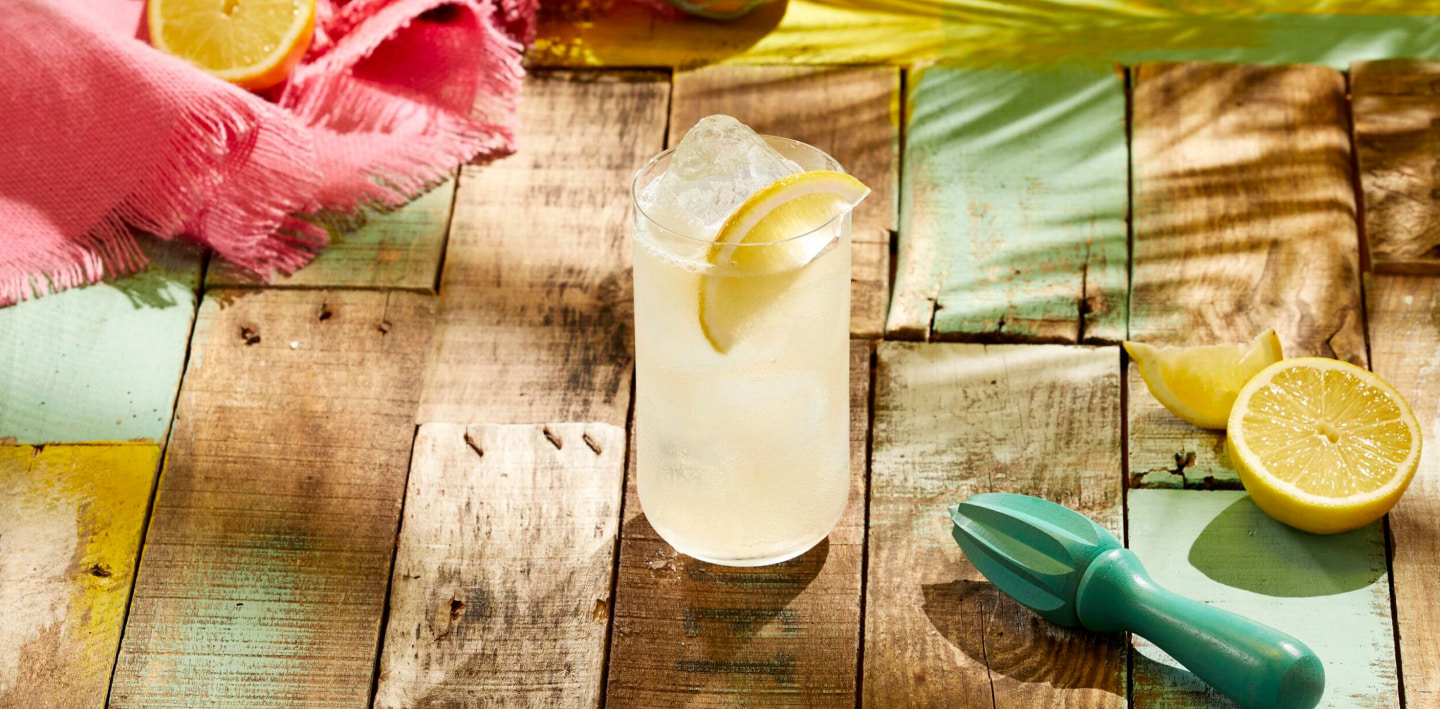 Editorial
Mix it like a pro
3 minute read
Home bar hacks made for you
There are plenty of ways to up your home bar game, so, let's talk through a few of them. With these in your repertoire, you'll be acting like a pro in no time.
Bartending is all about mastering the right technique. That being said, there's no reason why you can't learn these skills yourself. From tips about perfecting your ice to making your own syrup, here are a few tricks to make sure your home bar delivers top tier drinks that not only taste great but look great too.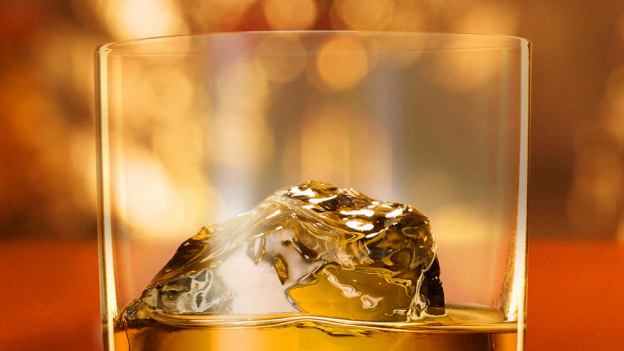 ICE ICE BABY
Let's say you want to make Ocho On The Rocks, but you don't have an ice tray and the store is too far away. A simple hack is to use an egg carton. Line the bottom of each mold with aluminum foil before filling them with water and popping the carton into the freezer. It's as easy as that.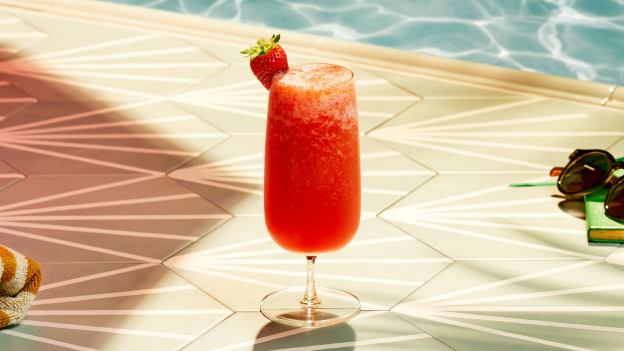 SYRUP MADE EVEN MORE SIMPLE
If you don't have simple syrup for a Frozen Strawberry Daiquiri, making your own is simple. All you need to do is gently boil two parts sugar to one part water in a pan. Once cooled, it can last up to a month when stored correctly so pour it into an airtight container and pop it in the fridge ready for the next cocktail.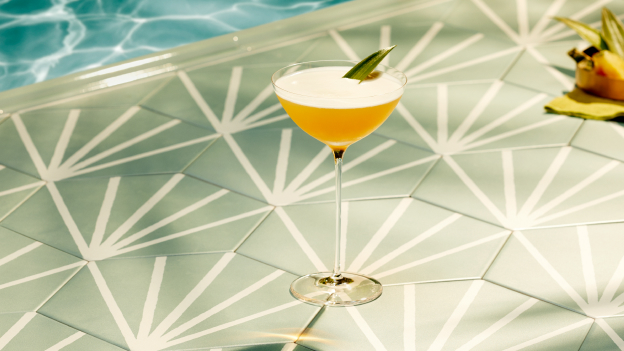 COCKTAILS AND CHILL
Having a chilled glass is the best base to create a cocktail, such as the Hotel Nacional. The easiest way to keep your cocktails cool is to use a thermo-bottle, but let's say you don't have one. Fill your cocktail glass with ice before adding a splash of water, then empty the glass before drying with a cloth or paper towel. A chilled glass will give the best serving temperature and will help to keep your drink cooler for longer.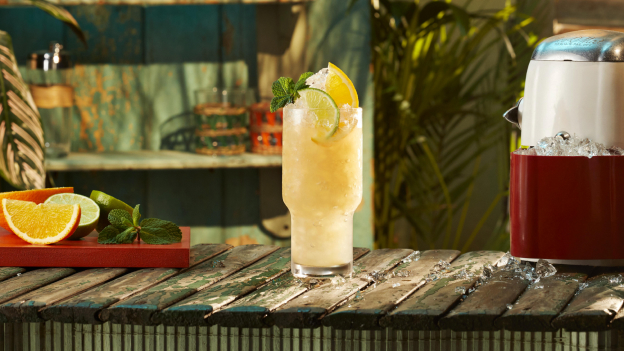 SHAKING THINGS UP
Don't have a cocktail shaker at home to make a Mai Tai? No problem whatsoever! A simple mason jar will do just fine. Fill it up with the ingredients and get to cocktail shaking. You can even serve and store the drink in the same jar, it makes life so much easier.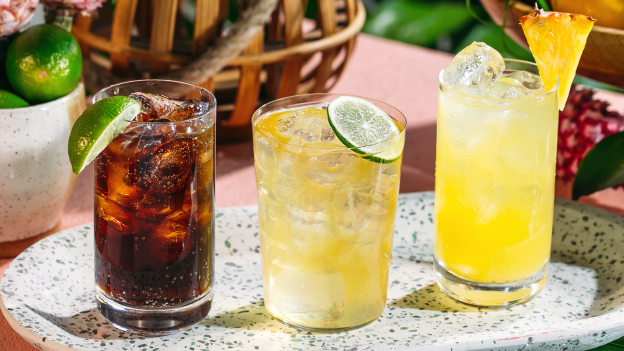 IT'S ALL ABOUT THE AESTHETIC
With the smart and simple hack of adding slices of fruit including strawberries, limes and lemons, your cocktail will look as good as it tastes. You can even take the aesthetics further by adding combining edible flowers with ice. We recommend practicing your garnish game using a pineapple wedge and a pineapple leaf in a Spiced Rum & Pineapple.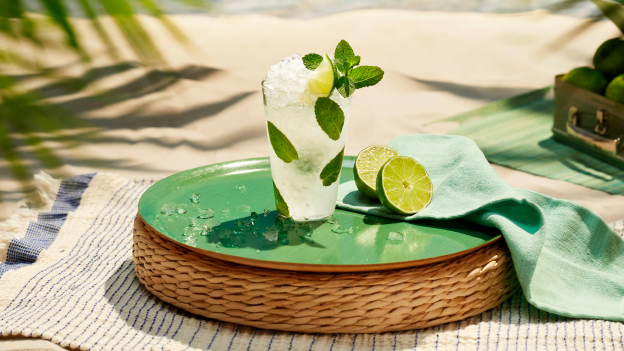 CRUSH IT
To make perfect Mojitos, crushed ice is a must but not always easily available at home. Either invest in an ice blender to get it at the push of a button or put cubed ice into a Ziploc bag before crushing with a dough roller or even the base of a wooden spoon.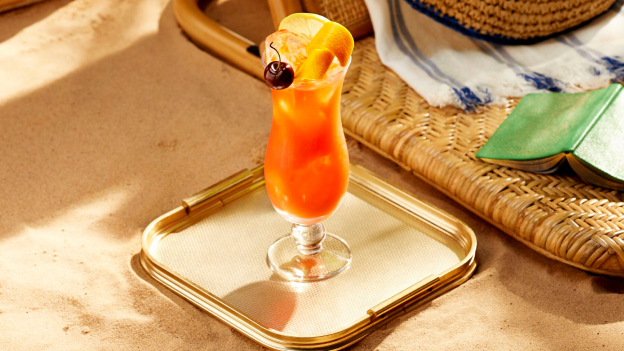 HOMEMADE GRENADINE
Grenadine is another ingredient that many don't have to hand in their homebar, ready for a Hurricane. Some argue that DIY Grenadine is not only easier to access, but also even tastier than the store-bought alternative. You can make your own grenadine by combining equal parts of sugar and pomegranate juice in a plastic container before shaking together.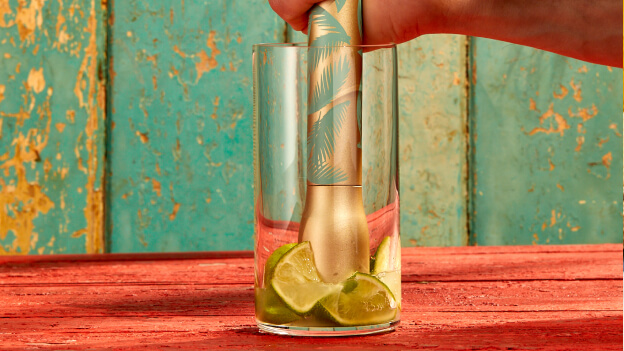 KEEP THE PARTY ROLLING
If you haven't got a muddler at hand to make a classic Mojito, you can also use the end of a wooden spoon, which is also effective. Muddling helps release the flavors in fruits and herbs.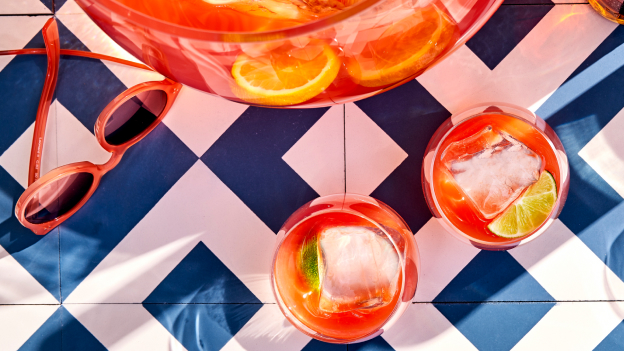 SERVING THE SQUAD?
Making a large group serve like a Rum Punch? Start off by grabbing a bowl or a large container before adding the ingredients. Once mixed, you can serve the squad with a large ladle or a smaller glass into their cups. To keep them for later, pour the mix into bottles or a large, sealed container to pop in the fridge before taking to a park or the neighbor's BBQ. This is a great way to allow everyone to serve themselves and enjoy drinks at their own pace.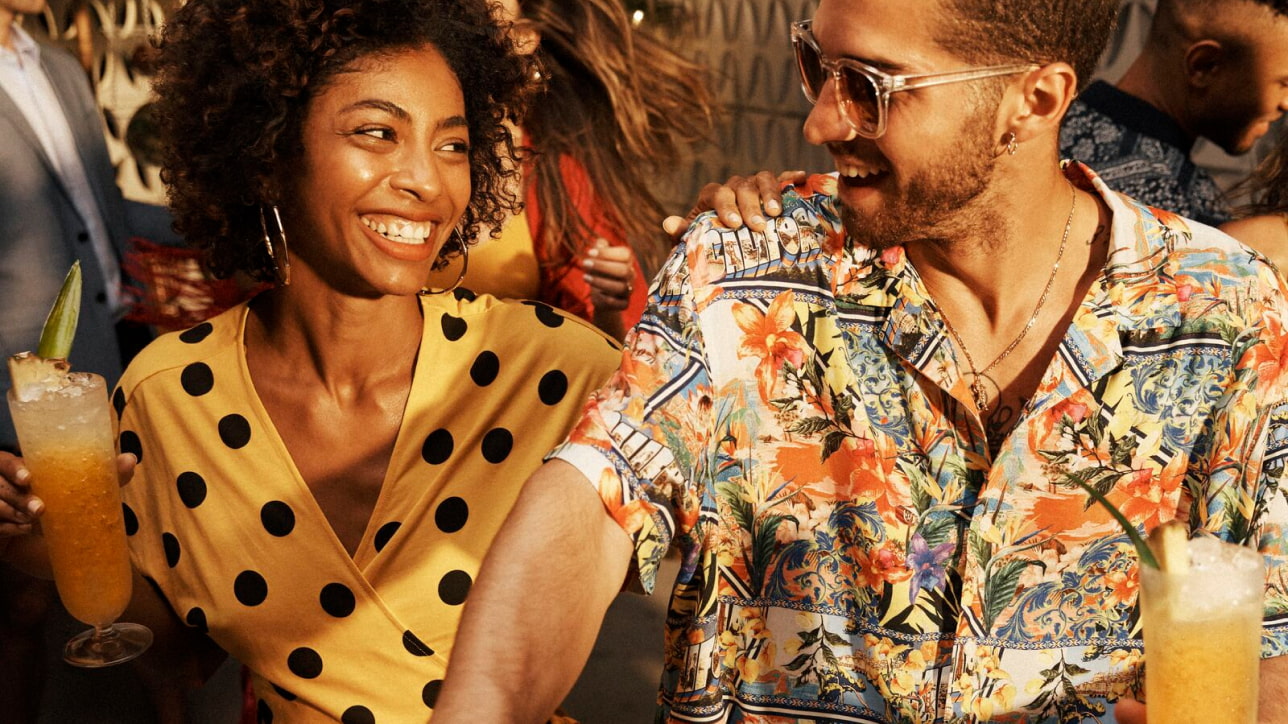 And there you have it! Now that you have a few tips from us, you're ready to share your skills with friends and make your home bar the life of the party. Don't forget to tag us using @bacardi and our hashtag #BacardiHomebar when creating your easy to make cocktails at home. Enjoy!
related content
EXPLORE BACARDÍ