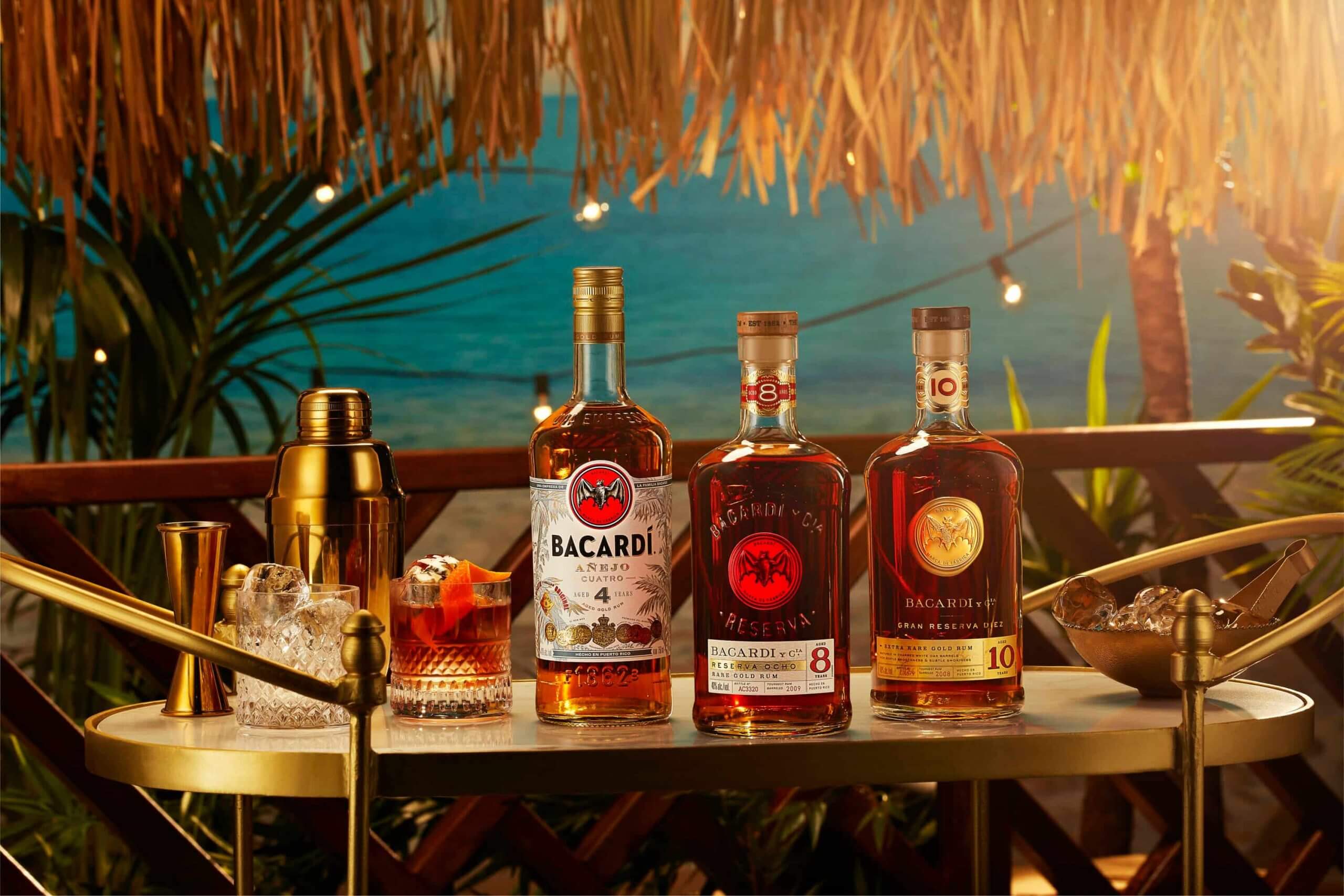 BACARDÍ Dark Rums
BACARDÍ dark rums range from deep red, rich brown and even black in color – our darkest being BACARDÍ Carta Negra Rum. They're aged longer than gold rums, also known as amber rum, like our rich and smooth BACARDÍ Carta Oro Rum – great for mixing up a storm in gold rum cocktails. While the darker color indicates a more intense flavor profile, our dark rums are also delicious as mixers for dark rum cocktails, black rum drinks, dark rum drinks, and are also gorgeously rich when used in cooking and baking – like in our luscious Rum Cake.
WHY DO BACARDÍ DARK RUMS TASTE DIFFERENT TO OTHER DARK RUMS?
Don Facundo, the founder of BACARDÍ, was the first to purposely age his rum
bases to develop specific flavor profiles to blend together (a process that had been
commonly used in European dark spirits such as whiskies and brandies). This resulted
in a BACARDÍ rum house style that is very well-balanced and light within its category.
WHAT DOES WELL-BALANCED RUM MEAN?
Within each BACARDÍ rum variant, there is no single dominant flavor
note that overpowers the others.
WHAT DOES LIGHTNESS MEAN?
The BACARDÍ house style produces rum variants that are lighter, sophisticated,
elegant, and easier to drink than other rums in their category. BACARDÍ's darkest
rum, for example, BACARDÍ Black, is a bold and intensely flavored rum with a medium to heavy body, however it is much lighter in flavor than most other black rums.
What is the difference between dark, gold and white rum?
Rum is a wonderfully complex and diverse spirit. Color can give us clues about time spent aging or the flavors that might be found within. Dark can be bold, sweet (or dry) and even smoky, gold is rich and soothing, and white is smooth, subtle and often refreshing.
But color can be misleading. The best way to truly understand a rum is to taste it for yourself.
Rum can be aged anywhere from one year upwards. Aging rum can add additional complexity to its flavor and mouthfeel.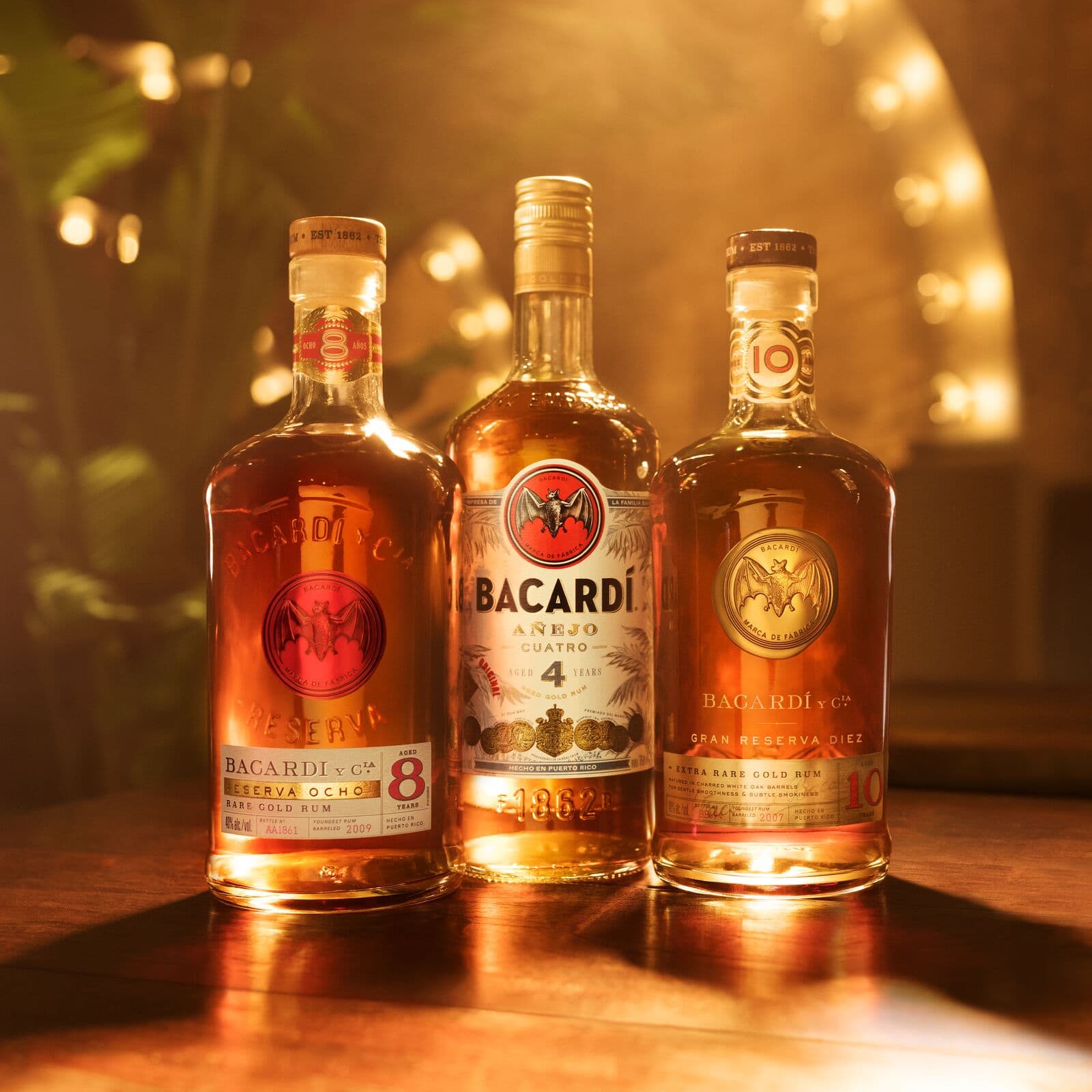 BARREL-AGING RUMS
While the rum bases age inside the oak barrels, they develop flavor, aroma, color and smoothness.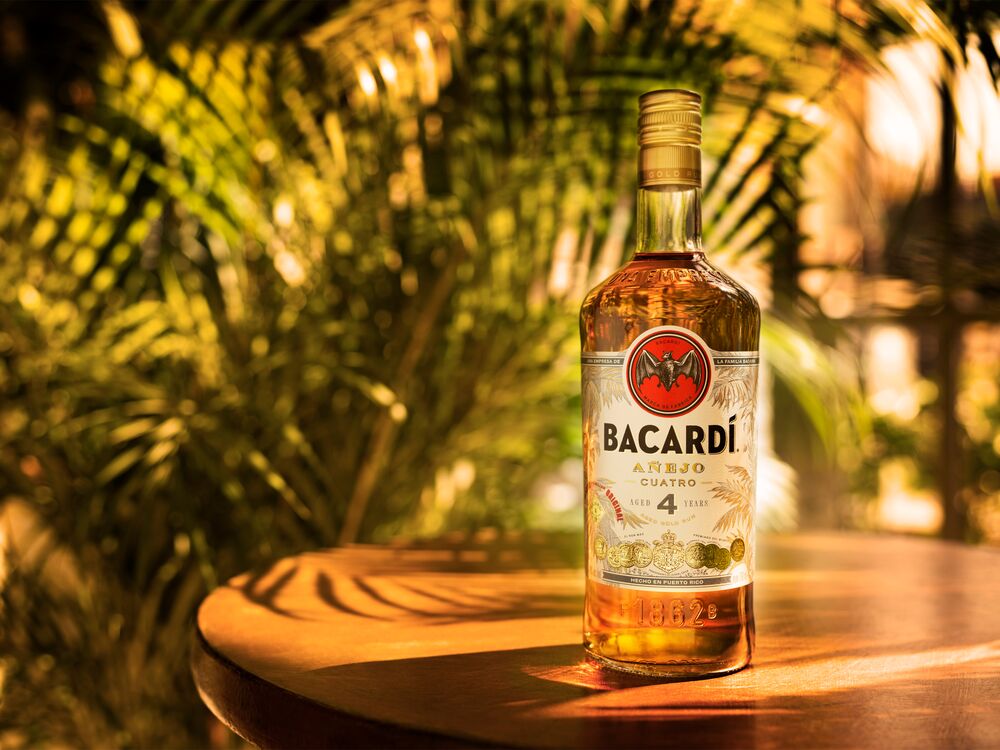 Flavored by the oak
As the rum bases mature, they are absorbed into the wood and the natural flavor compounds in the wood transform the tasting notes to include vanilla, oak, caramel, smoke, spices, tobacco, chocolate.
BACARDÍ
DARK RUM COCKTAILS
Try these dark rum cocktails.
Create intense experiences with BACARDÍ Black in your glass. Spice it up or keep it neat, any combination will be one to savor.