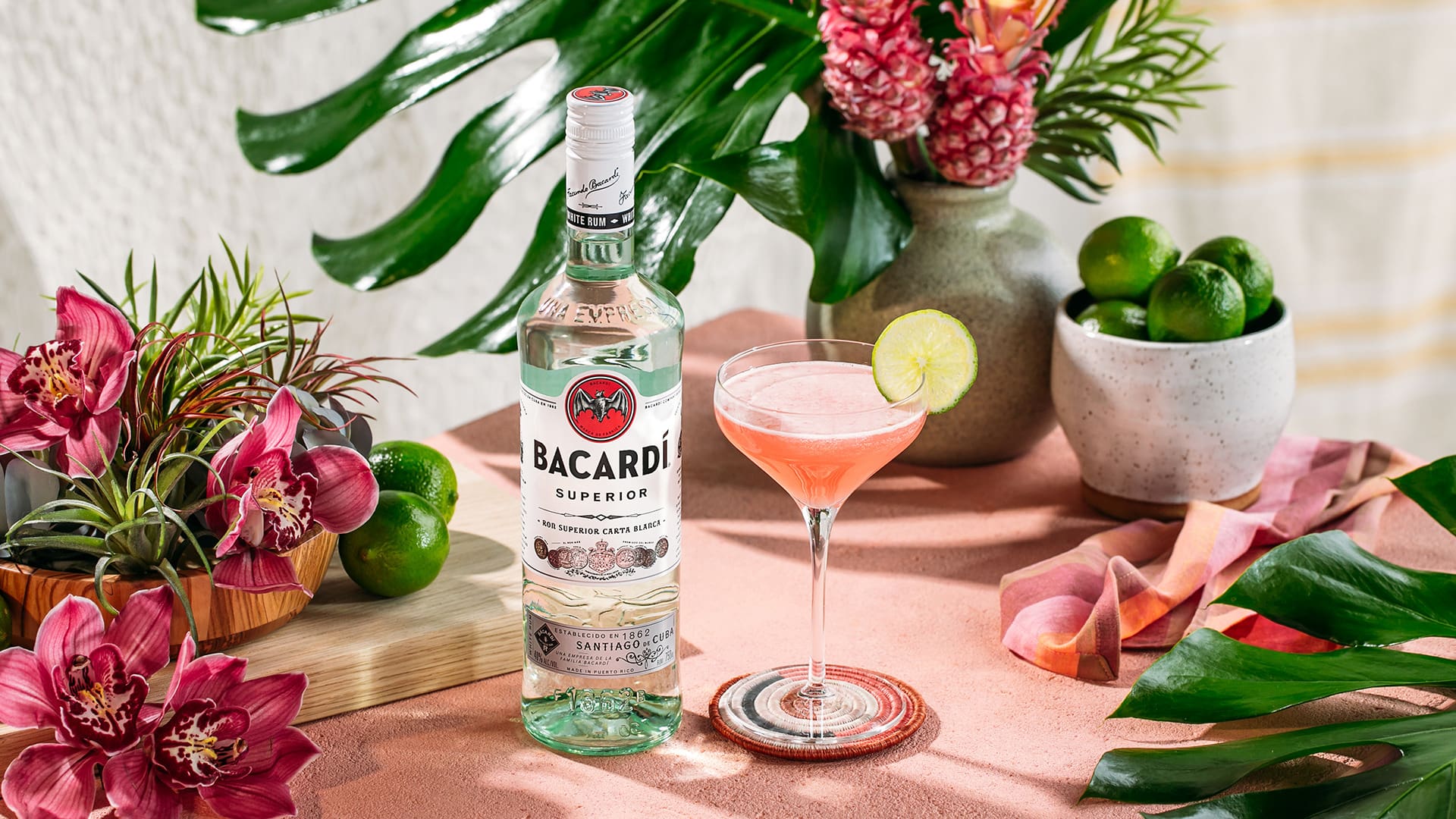 BACARDÍ COCKTAIL OF THE MONTH: DARLING DAIQUIRI
BACARDÍ SUPERIOR FINDS ITS PERFECT MATCH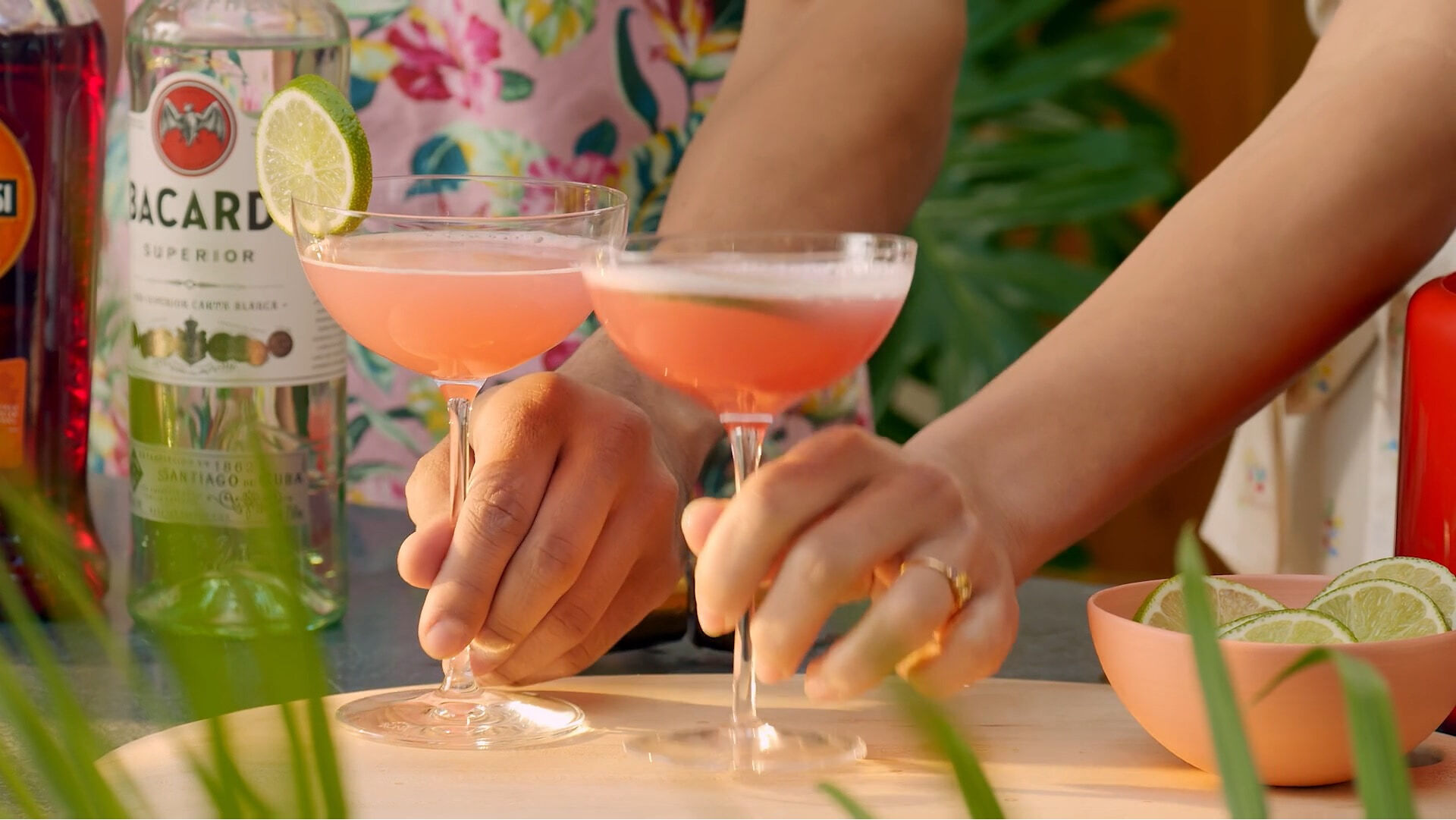 Learn delicious cocktail recipes from National Brand Ambassador A-K Hada and Legacy Winner Darnell Holguin
Mixing It Up With A-K & Darnell
BACARDÍ SUPERIOR FINDS ITS PERFECT MATCH WITH MARTINI AND ROSSI FIERO IN THIS APERITIVO STYLE DAIQUIRI TO CELEBRATE WITH YOUR LOVED ONES.
How to make a
Darling Daiquiri
1 1/2

OZ BACARDÍ SUPERIOR

3/4

LIME JUICE

1/2

OZ MARTINI & ROSSI FIERO

1/2

OZ GRAPEFRUIT JUICE

1/4

OZ MARASCHINO LIQUEUR
LIME WHEEL AS GARNISH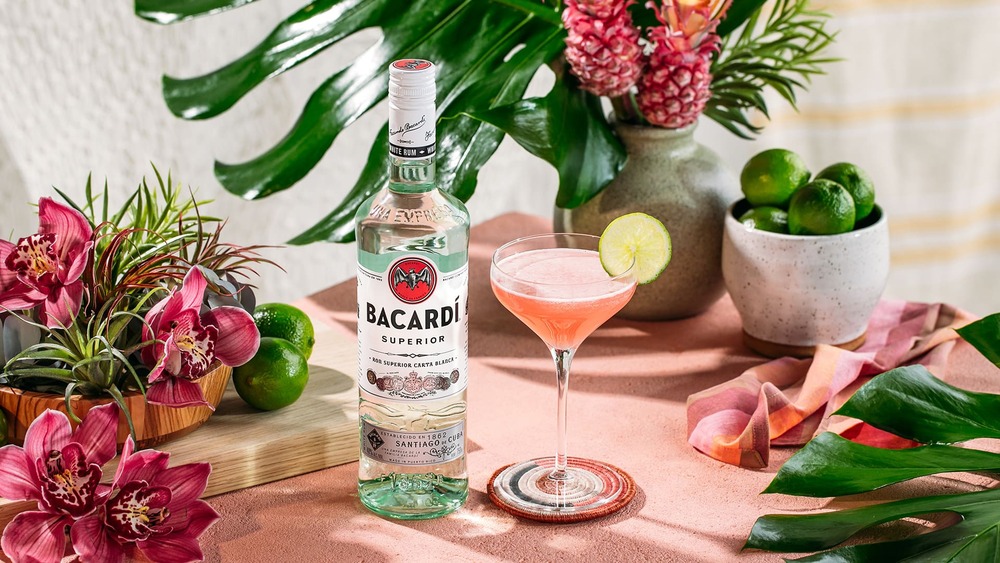 Darling Daiquiri recipe
One step at a time
1
Combine
Combine all ingredients into a mixing tin.
4
Garnish
Garnish with a lime wheel.