READY-TO-DRINK
RUM PUNCH
A symphony of tropical flavors squeezed into an easy to grab package. These cans pack a real punch.
NUTRITIONAL INFORMATION (1.5 OZ SERVING)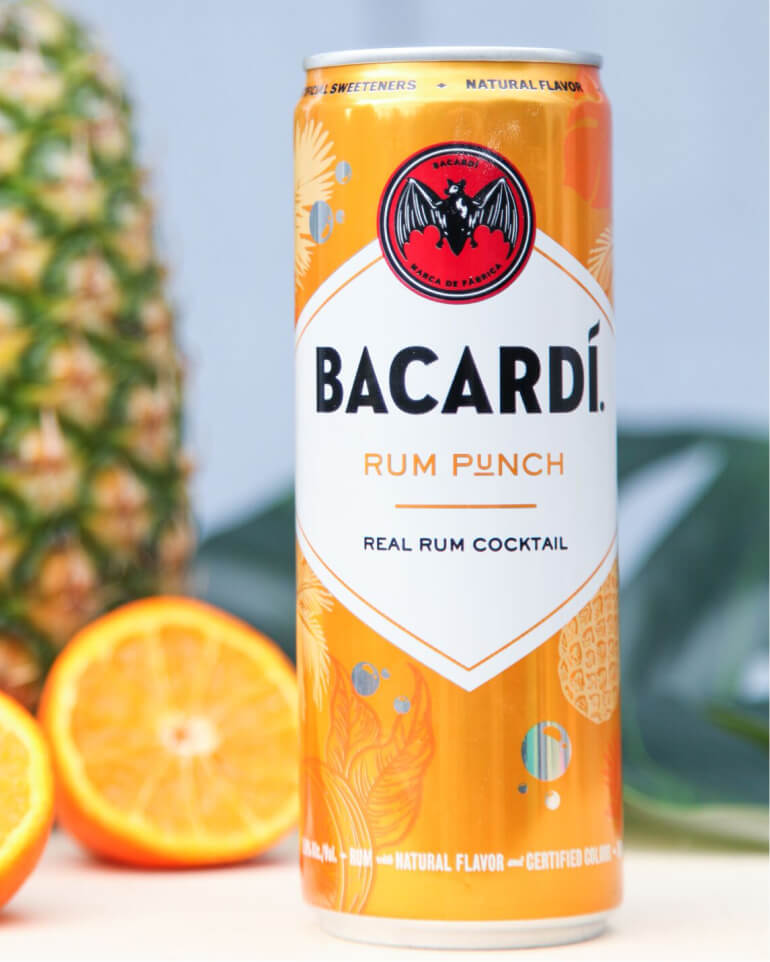 A classic, canned
Never be far from refreshing flavor with this punch bowl classic packed into a can. It's a refrigerator essential.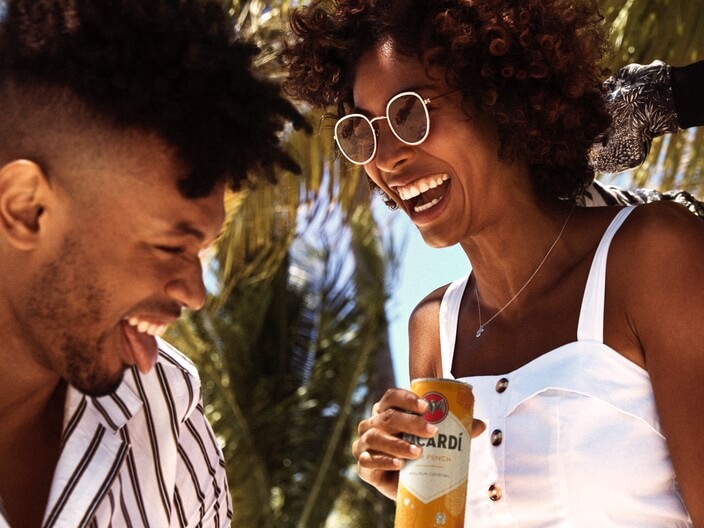 Bask in flavor
Tasting notes
A Caribbean sunset in a can offering a unique blend of naturally fresh pineapple, sweet orange, and ripe mango flavor with a hint of passionfruit.
Enjoy the classic island flavors of a tropical rum punch anytime, anyplace.
Our recommended cocktails
Short on time?
Try one of these simple 2 ingredient cocktails for fast flavor.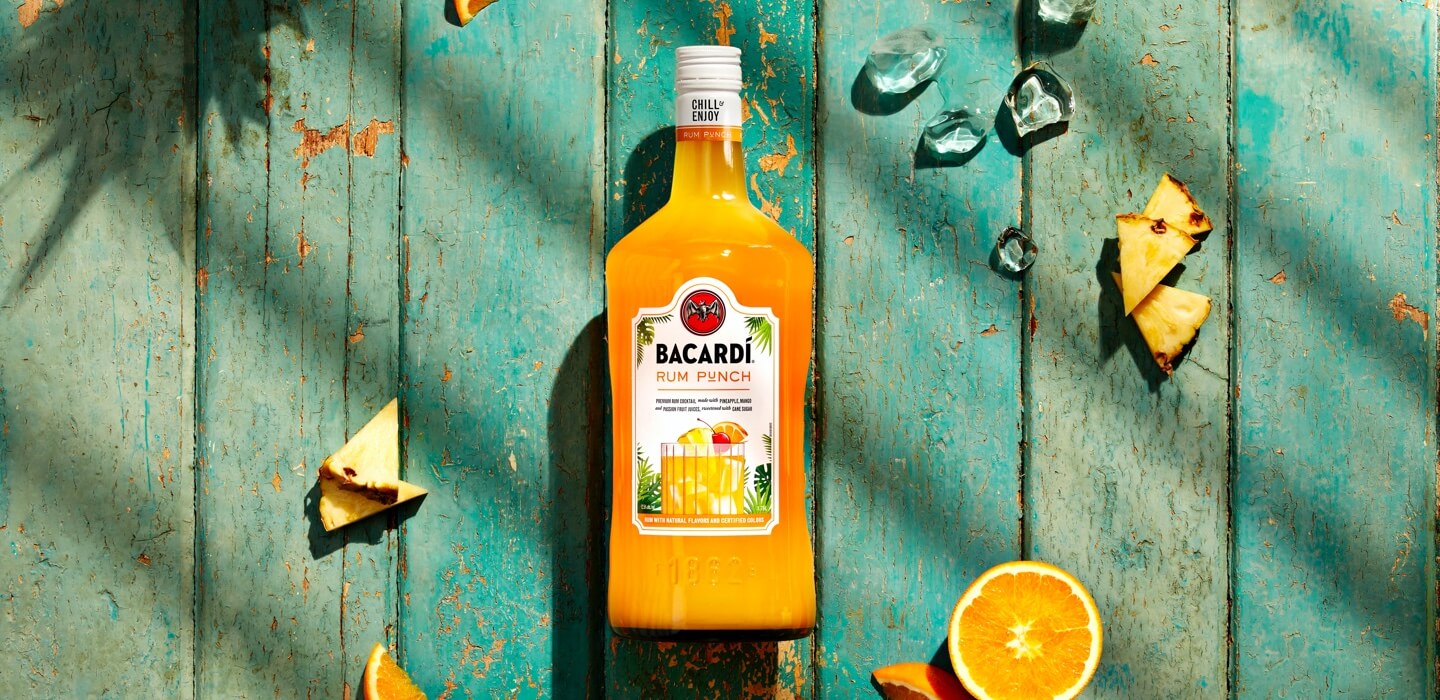 Ready-To-Serve
Rum Punch
Impress your friends with this ready-to-serve bottle of BACARDÍ Rum Punch. No mixing necessary – simply add ice and serve.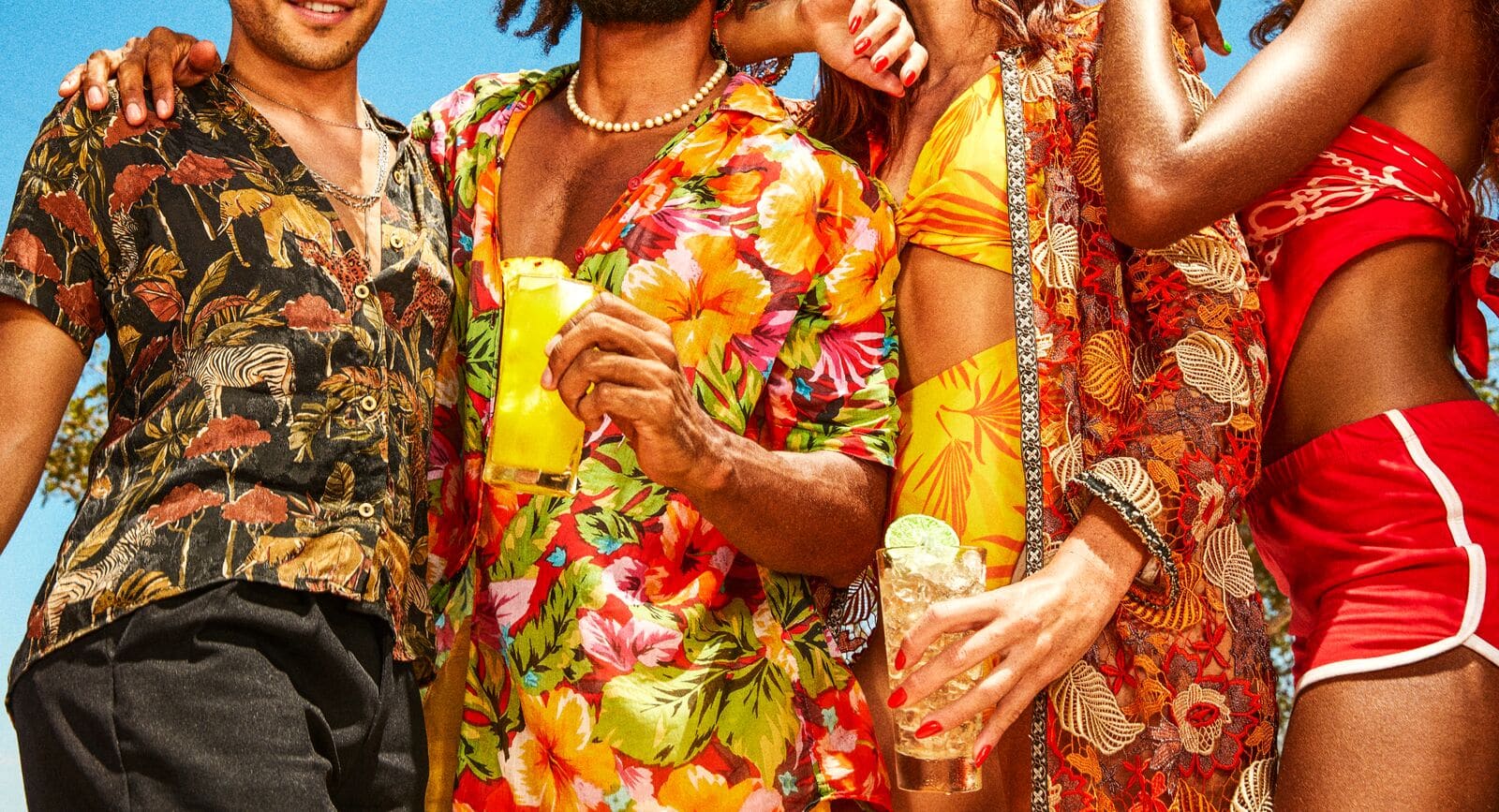 Ocassion
The House Party
At BACARDÍ we know a thing or two about the spirit of celebration. When people gather together to express themselves and get free, magic happens. Planning a house party? Here's our take on how to host a night that's uniquely yours and that your guests will love.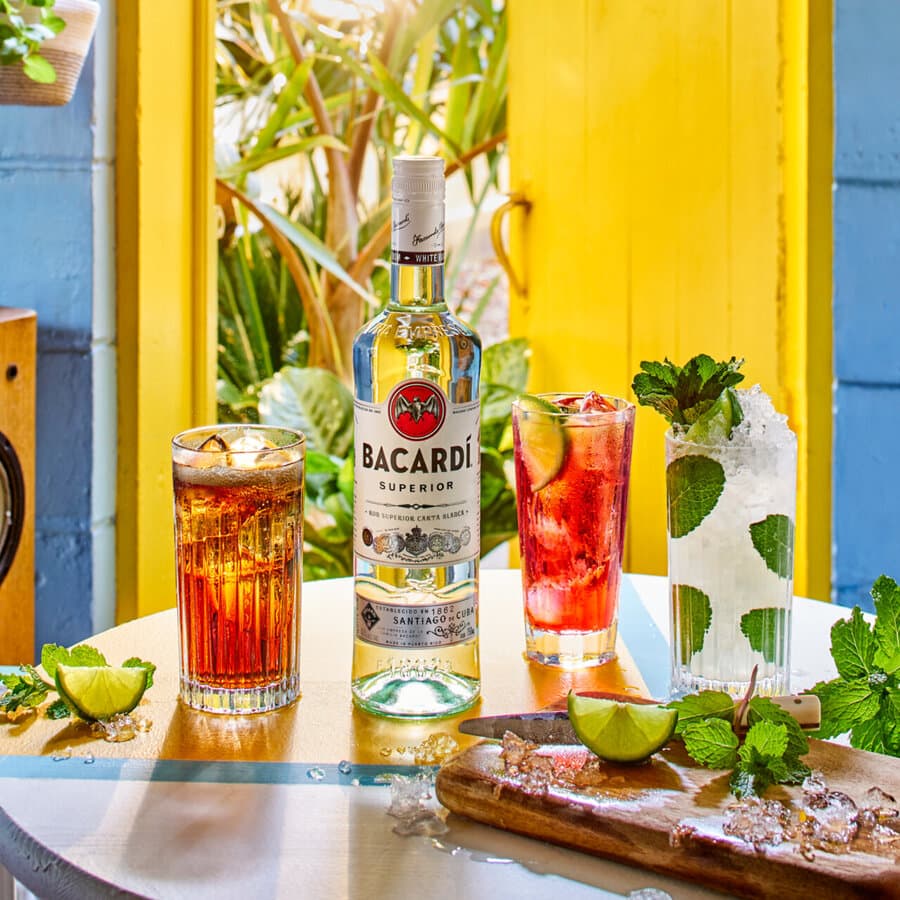 EXPLORE
THE A-Z OF RUM COCKTAILS
From Air Mail to Zombie, do you know your BACARDÍ alphabet?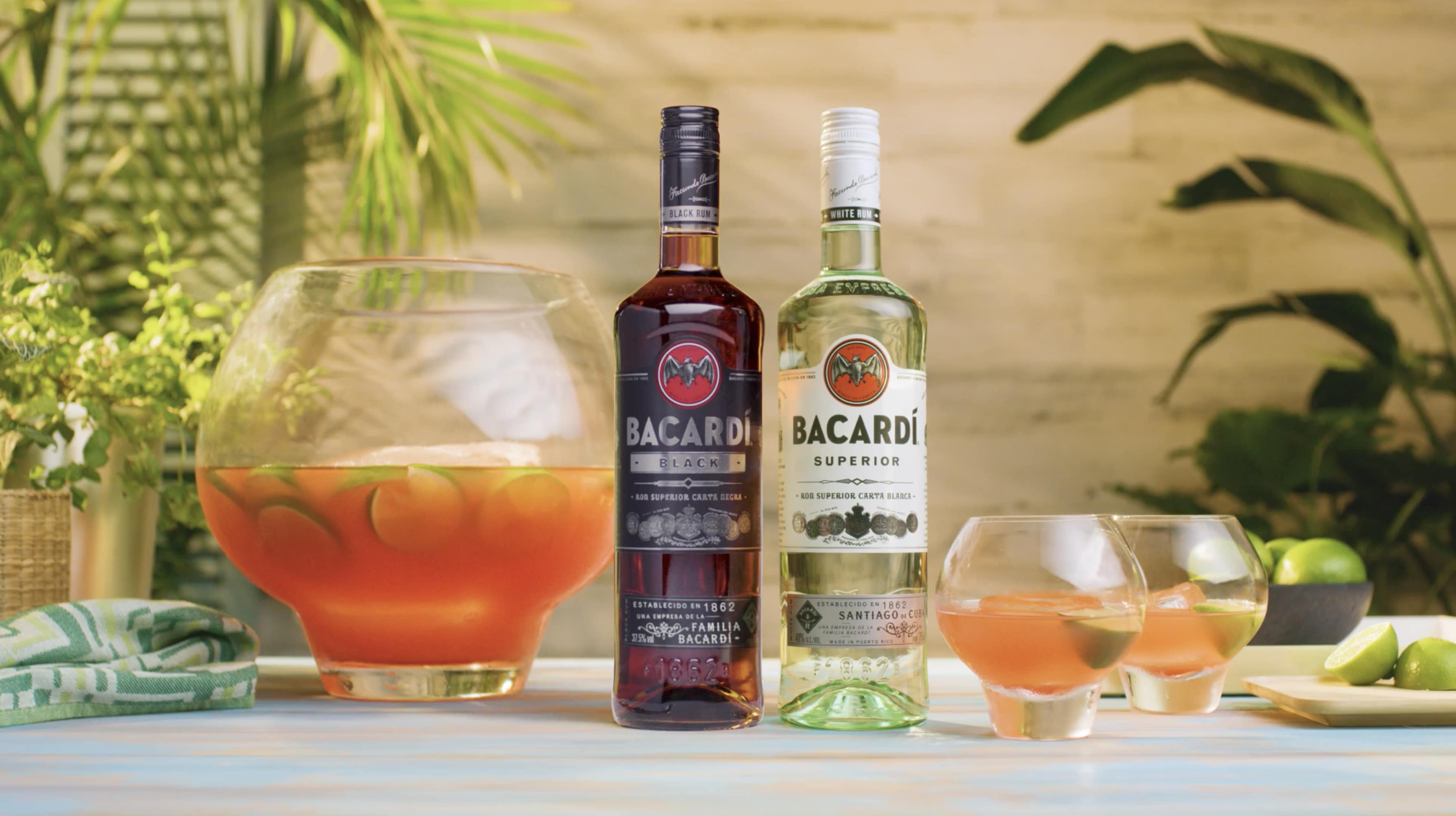 video
How to make
Rum Punch
Make your own
Rum Punch
6

OZ BACARDÍ SUPERIOR RUM

3

OZ BACARDÍ BLACK RUM

1 1/2

OZ GRENADINE

6

OZ ORANGE JUICE

6

OZ PINEAPPLE JUICE

3

OZ CRANBERRY JUICE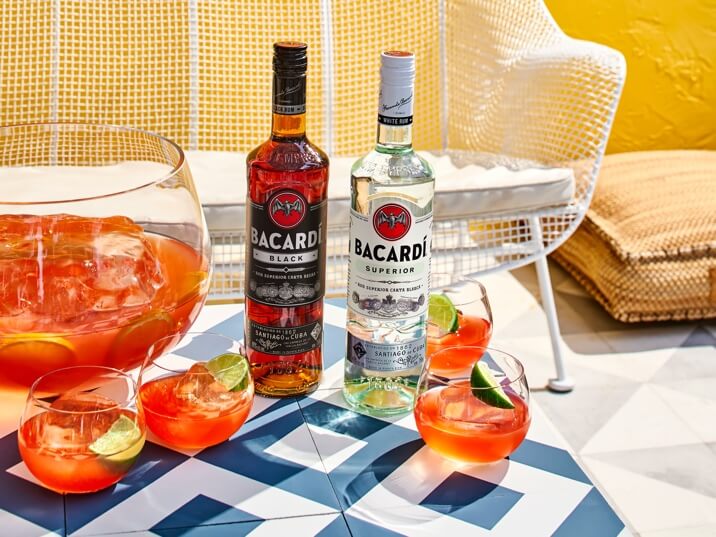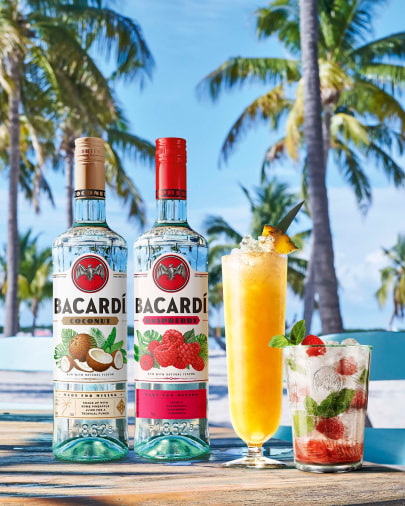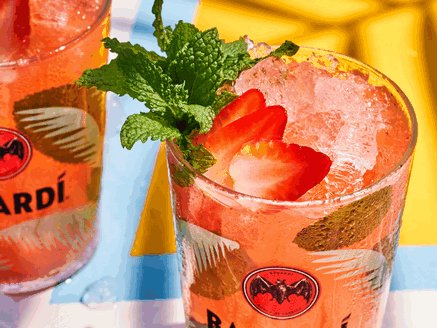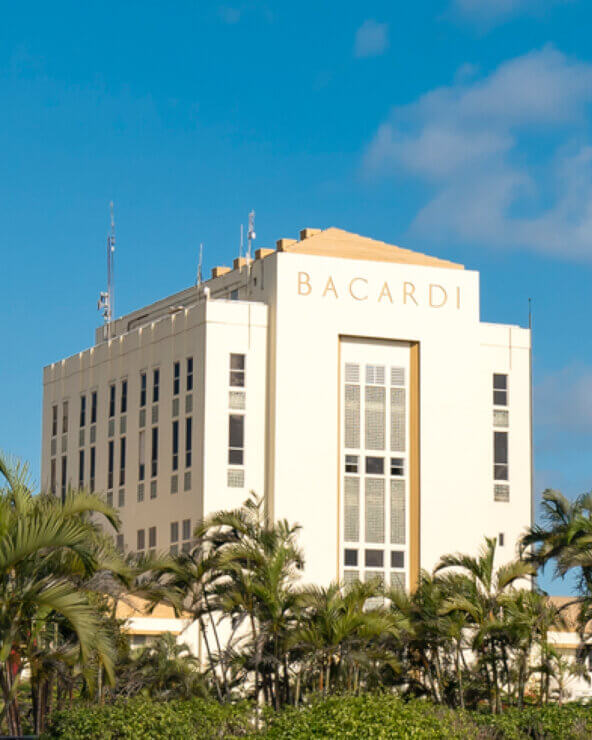 FAQ
Curious about rum?
How many calories per BACARDÍ Ready-To-Drink Rum Punch Can?
There are just 265 calories in every Ready-to-Drink Rum Punch can.
We make rum by distilling sugarcane molasses and fermenting it with yeast and water. Rum originates from Barbados with its roots going back as far as the 17th century.
How alcoholic are BACARDÍ Ready-to-Drink Rum Punch cans?
BACARDÍ Ready-to-Drink Rum Punch cans are 5.9% Alc./Vol.