Ready-to-drink
Lime & Soda
Enjoy the refreshing taste of real rum and zingy lime anywhere, anytime thanks to BACARDÍ Ready-to-Drink Lime & Soda cans.
NUTRITIONAL INFORMATION (1.5 OZ SERVING)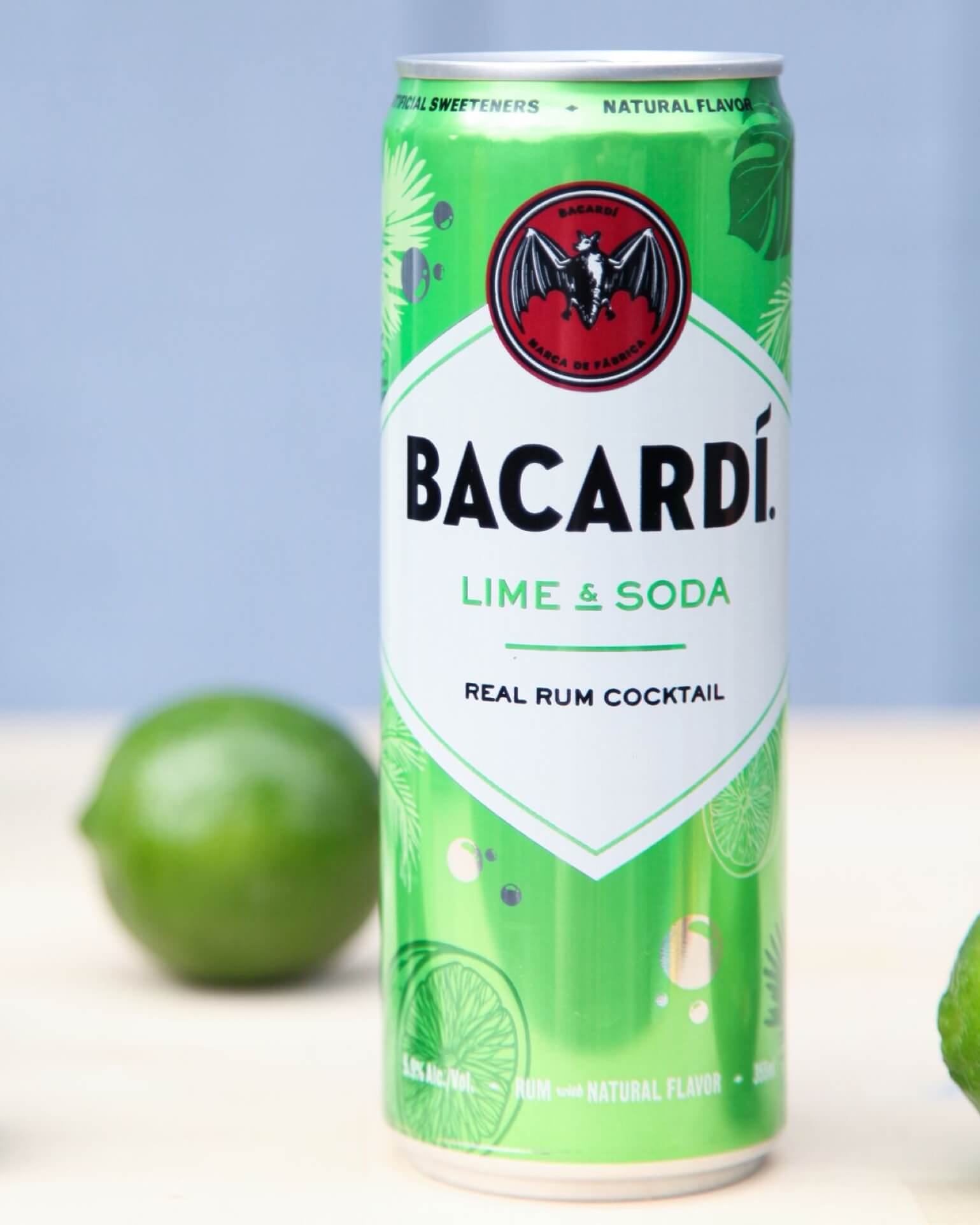 A classic, canned
Lightly sparkling with zingy lime and smooth rum – this treat for the tastebuds is now packed into a can for refreshment on-the-go.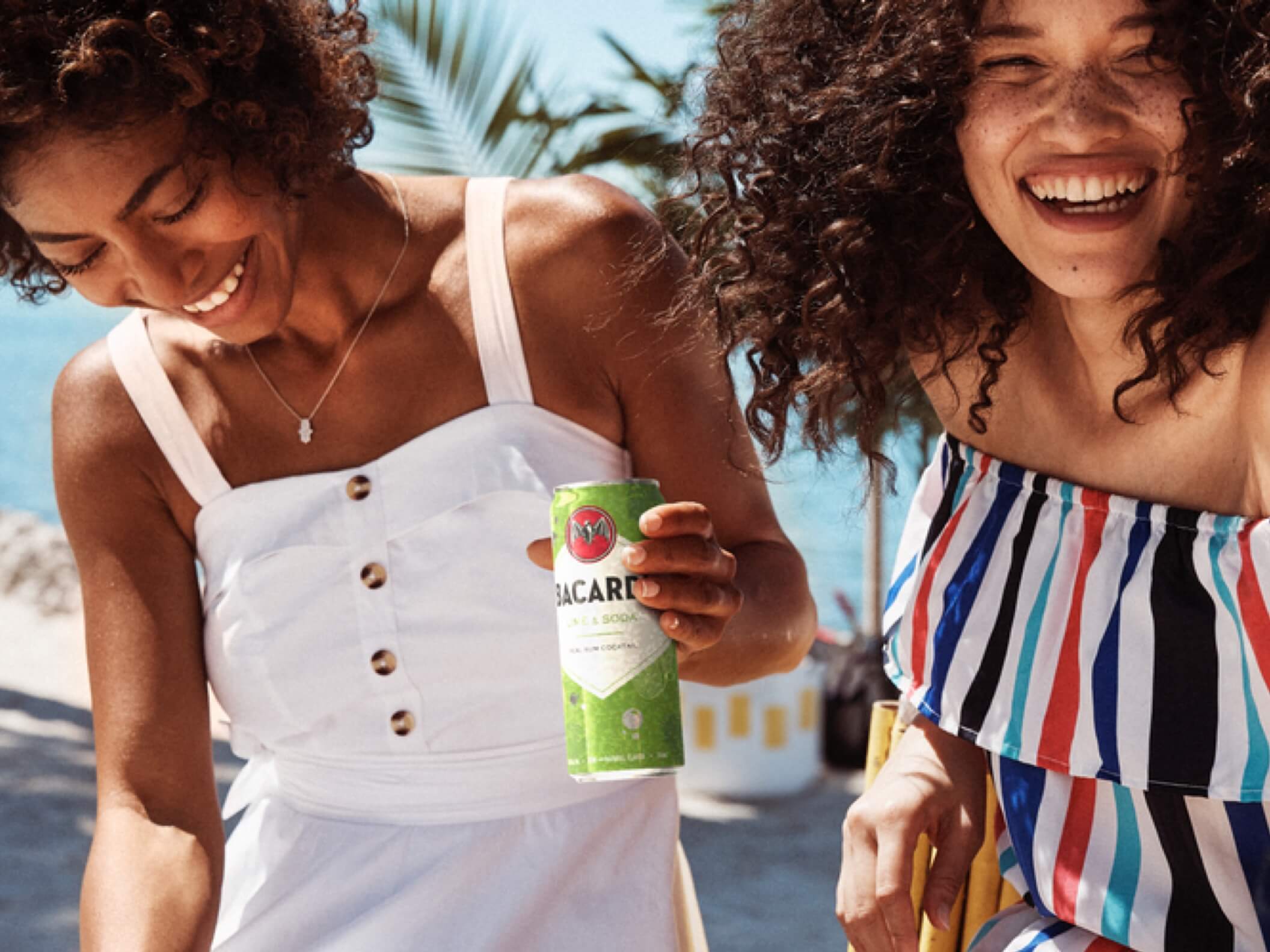 Bask in flavor
Tasting notes
Natural and crisp lime flavor that radiates on the taste buds with aromas of lime zest and glistening bright citrus notes paired with bubbly soda water for a refreshing serve.
The ultimate on-the-go choice for a burst of real rum and lime whenever, wherever.
Our recommended cocktails
Short on time?
Try one of these simple 2 ingredient cocktails for fast flavor.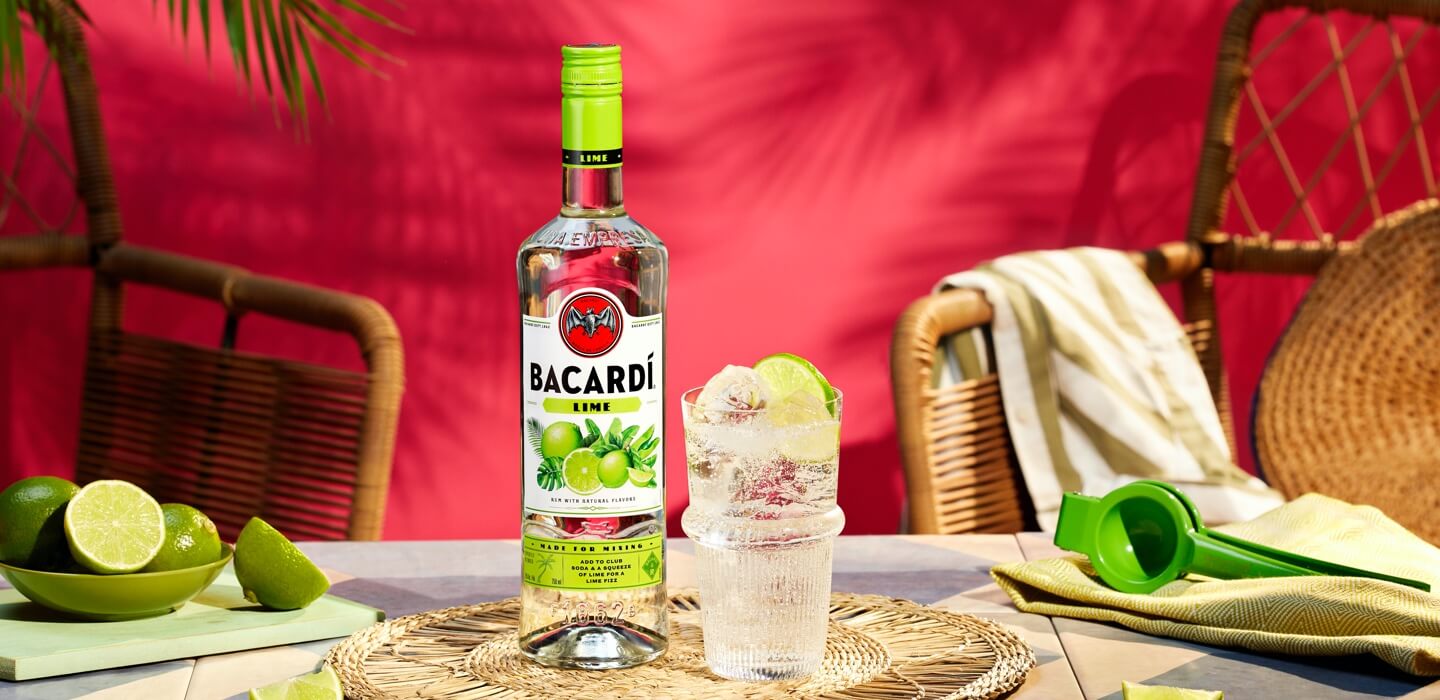 Flavor range
EASY-PEASY LIME SQUEEZY
Late to the party and need a simple but flavorsome drink? Look no further than a classic Lime & Soda made with BACARDÍ Lime rum.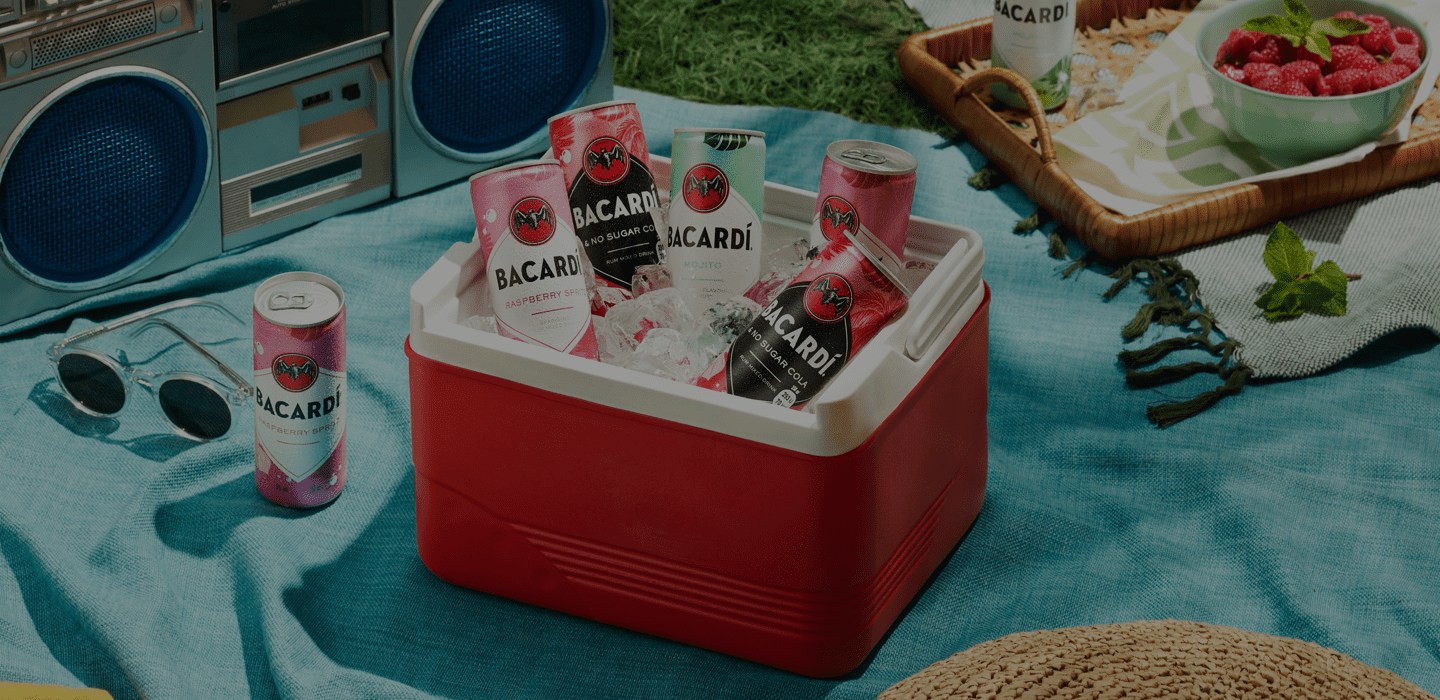 Ocassion
GET PICNIC-READY WITH BACARDÍ
Take your picnic game to the next level with these simple tips and tricks.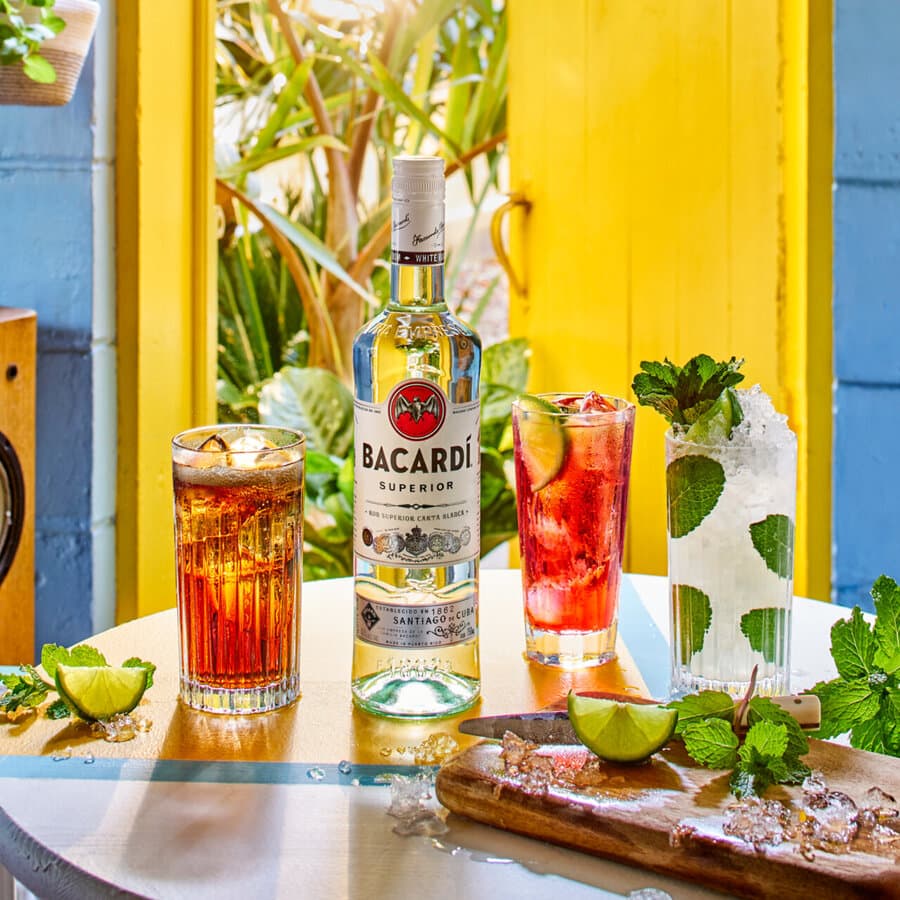 EXPLORE
THE A-Z OF RUM COCKTAILS
From Air Mail to Zombie, do you know your BACARDÍ alphabet?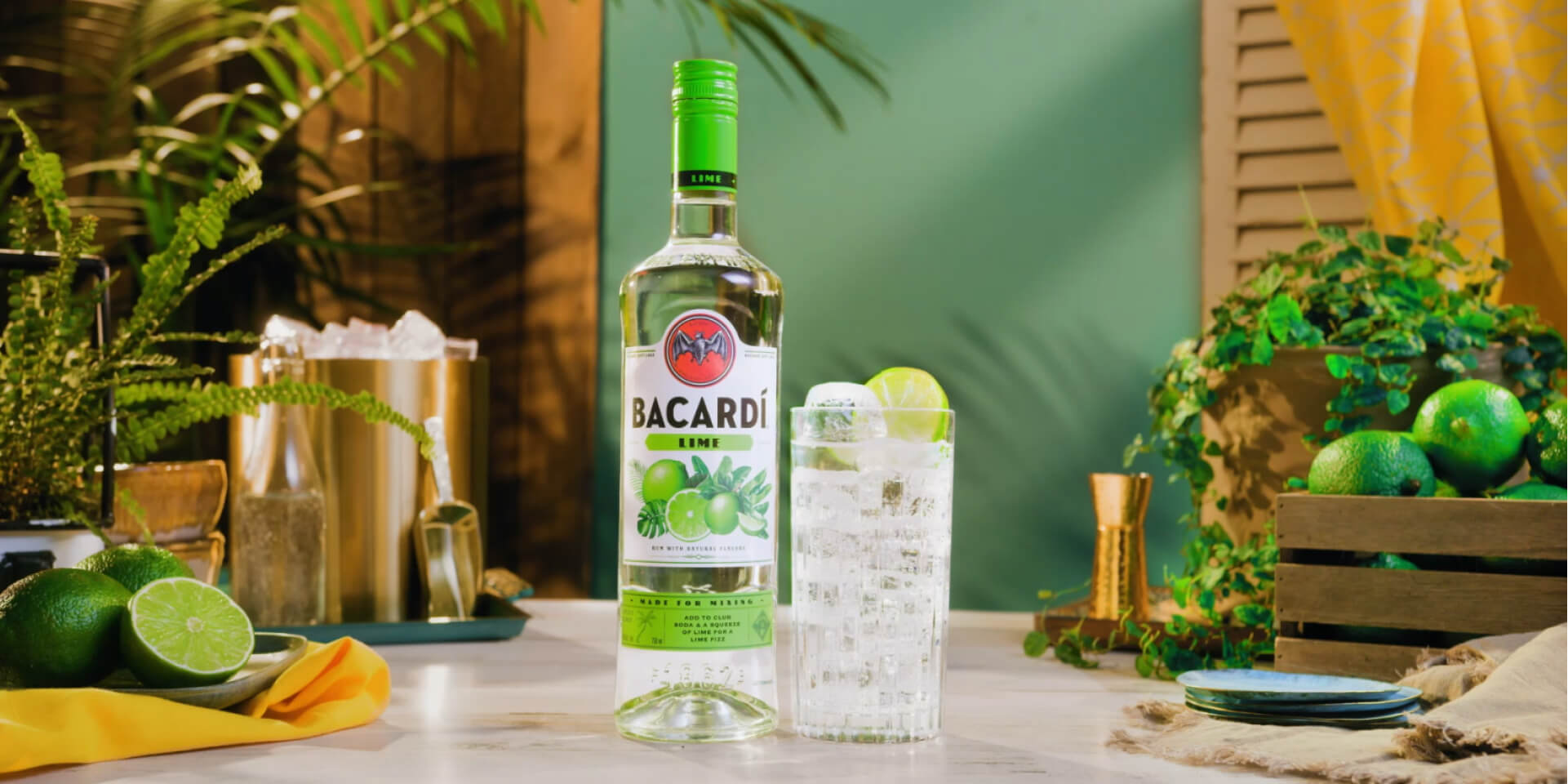 VIDEO
HOW TO MAKE LIME & SODA
Make Your Own
Lime & Soda
1 ½

OZ BACARDÍ LIME FLAVORED RUM

3

OZ SODA WATER
SQUEEZE OF LIME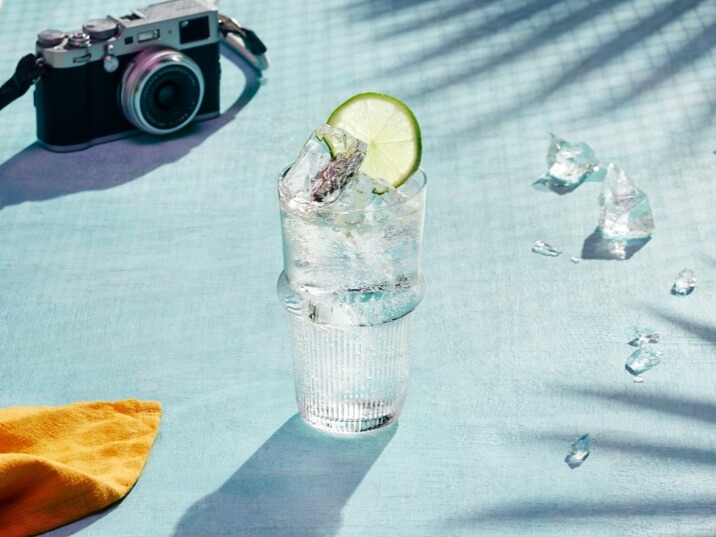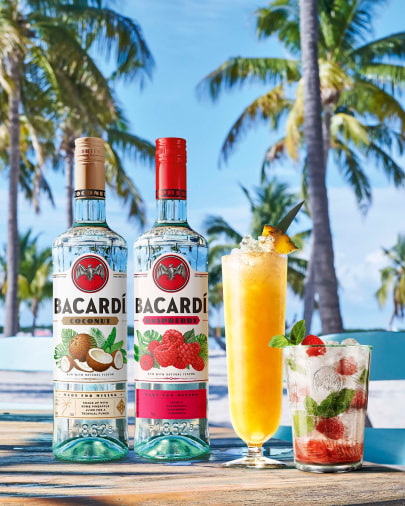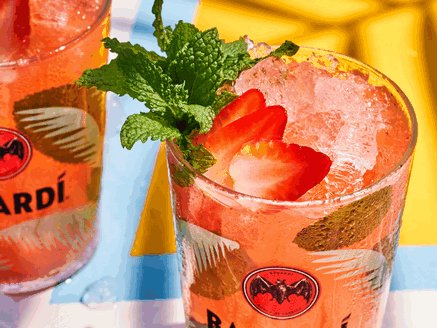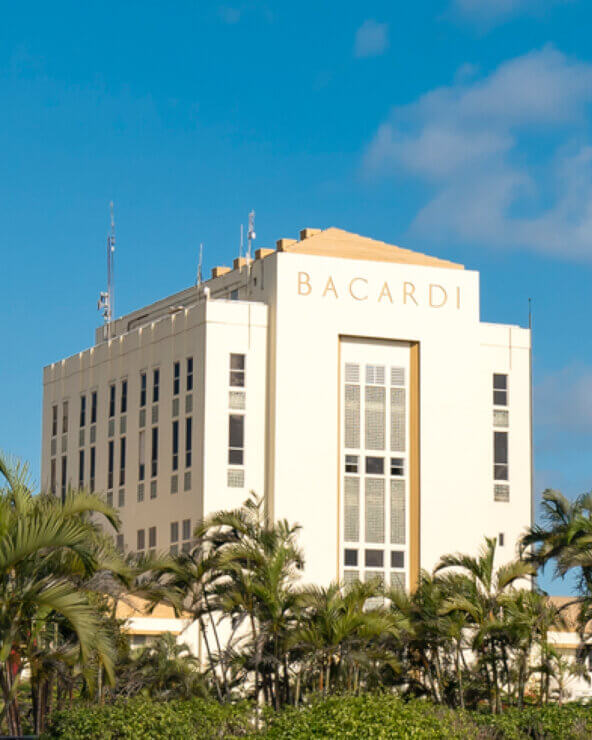 FAQ
Curious about rum?
How many calories per BACARDÍ Ready-To-Drink Rum Punch Can?
There are just 265 calories in every Ready-to-Drink Rum Punch can.
We make rum by distilling sugarcane molasses and fermenting it with yeast and water. Rum originates from Barbados with its roots going back as far as the 17th century.
How alcoholic are BACARDÍ Ready-to-Drink Rum Punch cans?
BACARDÍ Ready-to-Drink Rum Punch cans are 5.9% Alc./Vol.