FLAVOR RANGE
BACARDÍ Tropical
BACARDÍ Tropical is a perfectly balanced blend of juicy pineapple, creamy coconut, and sweet guava. Nothing tastes more like summer than this limited edition, authentic BACARDÍ Caribbean flavor that mixes well with juices and sodas.
NUTRITIONAL INFORMATION (1.5 OZ SERVING)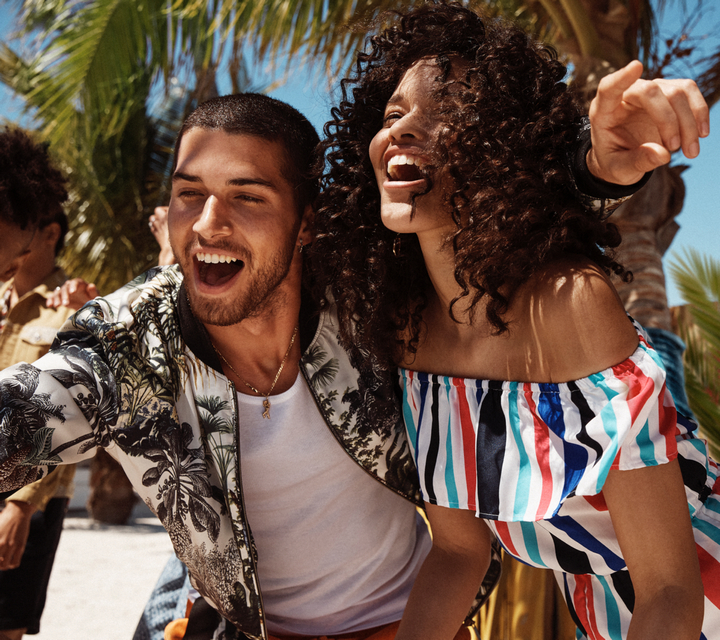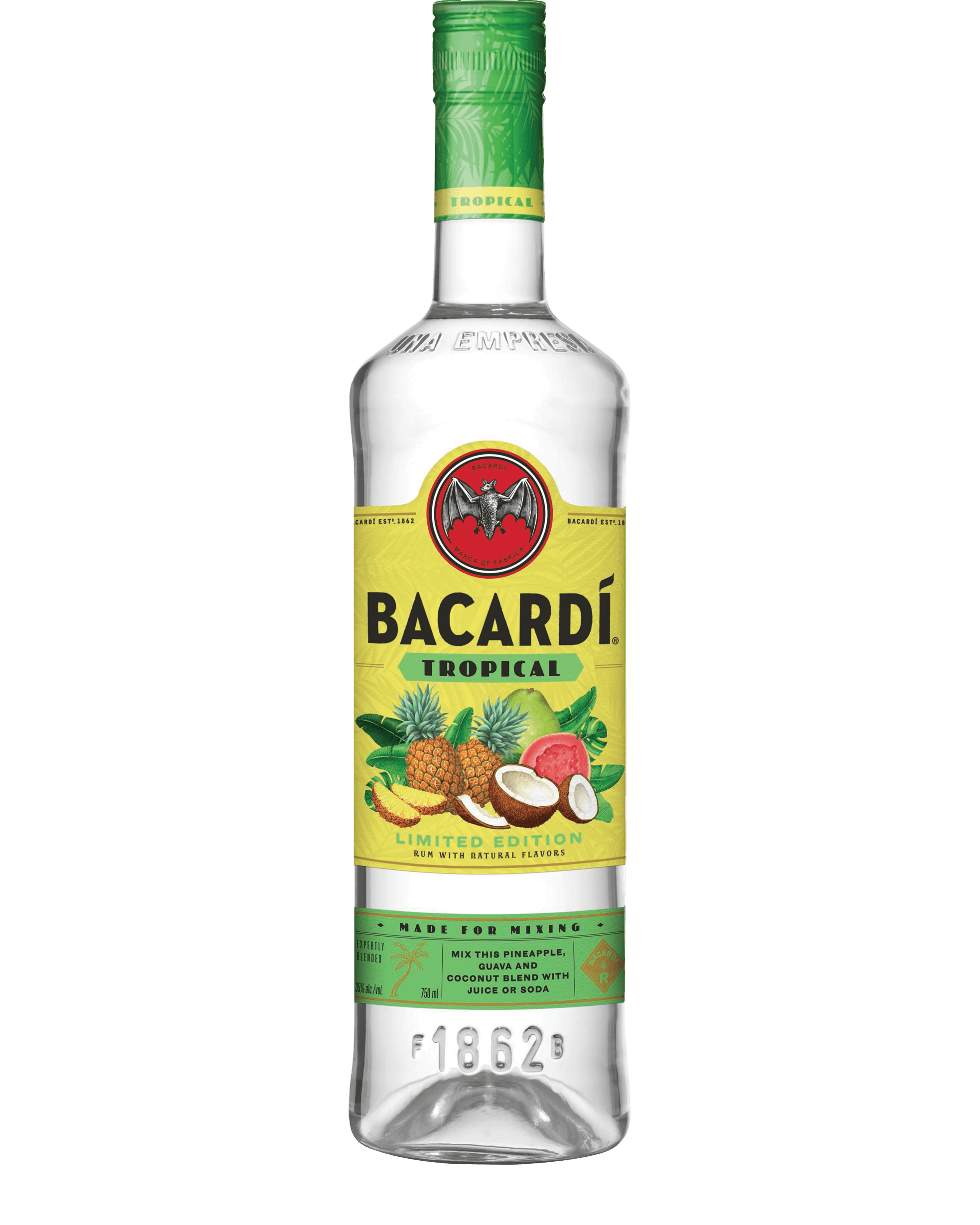 Add two parts BACARDÍ Tropical to four parts club soda for a refreshing cocktail perfect for summer.
BACARDÍ COCKTAILS
PACKED WITH FRUIT
Make simple cocktails that pack a punch. Discover new recipes made with our flavored rums here.