COCKTAILS
Ocho Neat
After aging a minimum of eight years, BACARDÍ Reserva Ocho releases delightful flavors of stone fruits and spices.
BACARDÍ Reserva Ocho Neat is the perfect sipping rum for the holiday season.
How to make a
Ocho Neat
1 1/2

oz BACARDÍ Reserva Ocho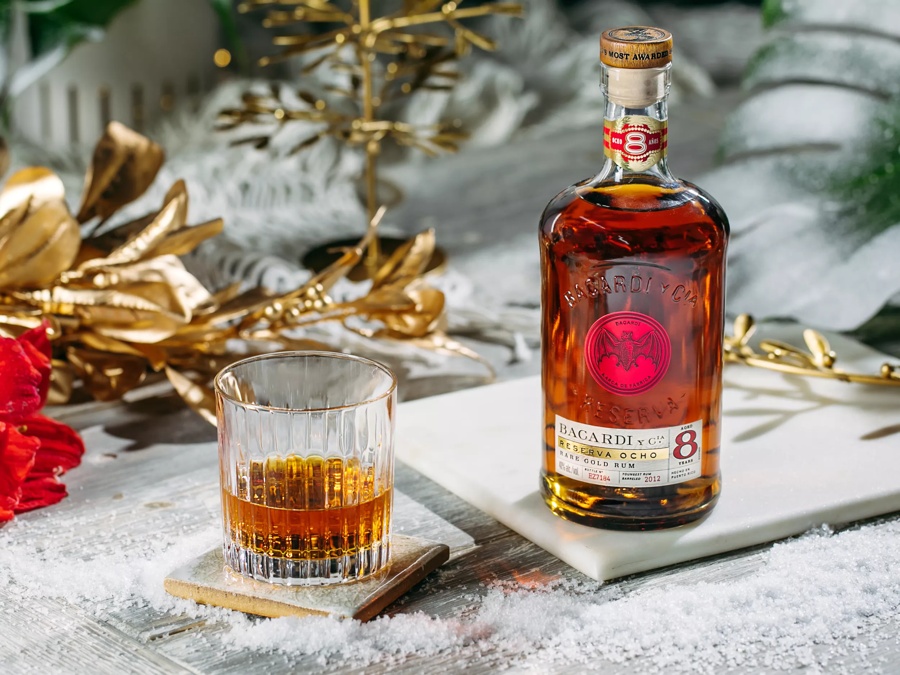 Ocho Neat recipe
One step at a time
1
Get Set
Use an old fashioned glass, un-chilled.
2
Pour
Pour BACARDÍ Reserva Ocho into the glass.
3
Serve
Serve without garnish.
OUR RECOMMENDED rum COCKTAILS
Like This? Try These
If this is your kind of cocktail, here's our selection of other BACARDÍ cocktails that might suit your taste.