You are reading
RAISE THE SPIRITS THIS HALLOWEEN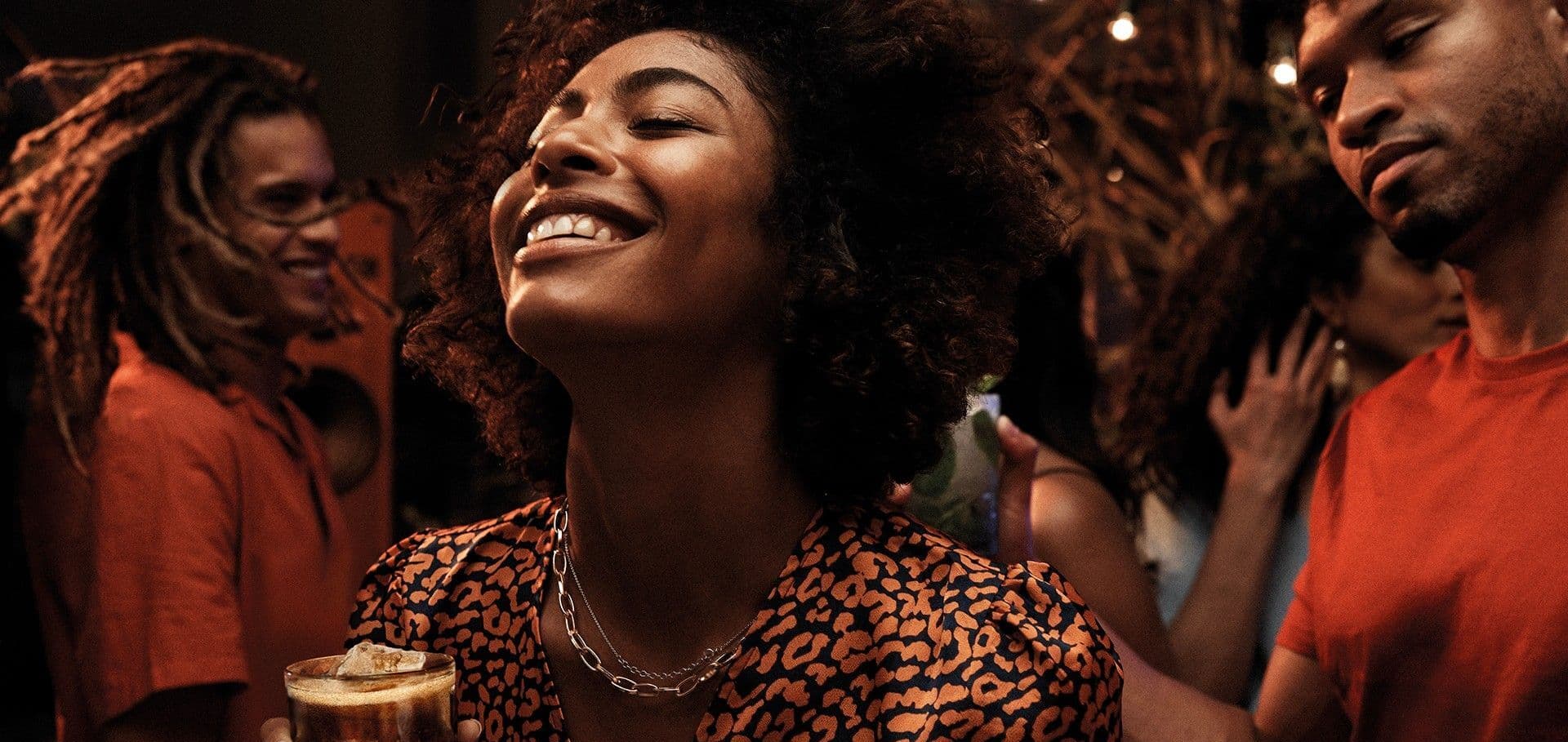 Editorial
RAISE THE SPIRITS THIS HALLOWEEN
4 min read
RAISE THE SPIRITS THIS HALLOWEEN
We like to think that BACARDÍ rum is the perfect 'boos' of choice for your Halloween party. Ok, we apologise for that terrible joke, but BACARDÍ rum is the go to spirit when it comes to cocktail creativity – no matter the occasion. So this Halloween, just like a witch over a cauldron, we've mustered up some magical cocktails that are sure to leave you spell bound.
THE BACARDÍ ZOMBIE COCKTAIL
The BACARDÍ Zombie is our signature Halloween cocktail and with its bold Tiki flavour, we're certain it will bring out the spirit in you, and your friends. All treats and no tricks – arrive with this recipe up your costumes sleeve and it will be sure to leave vampire toothed grins all round.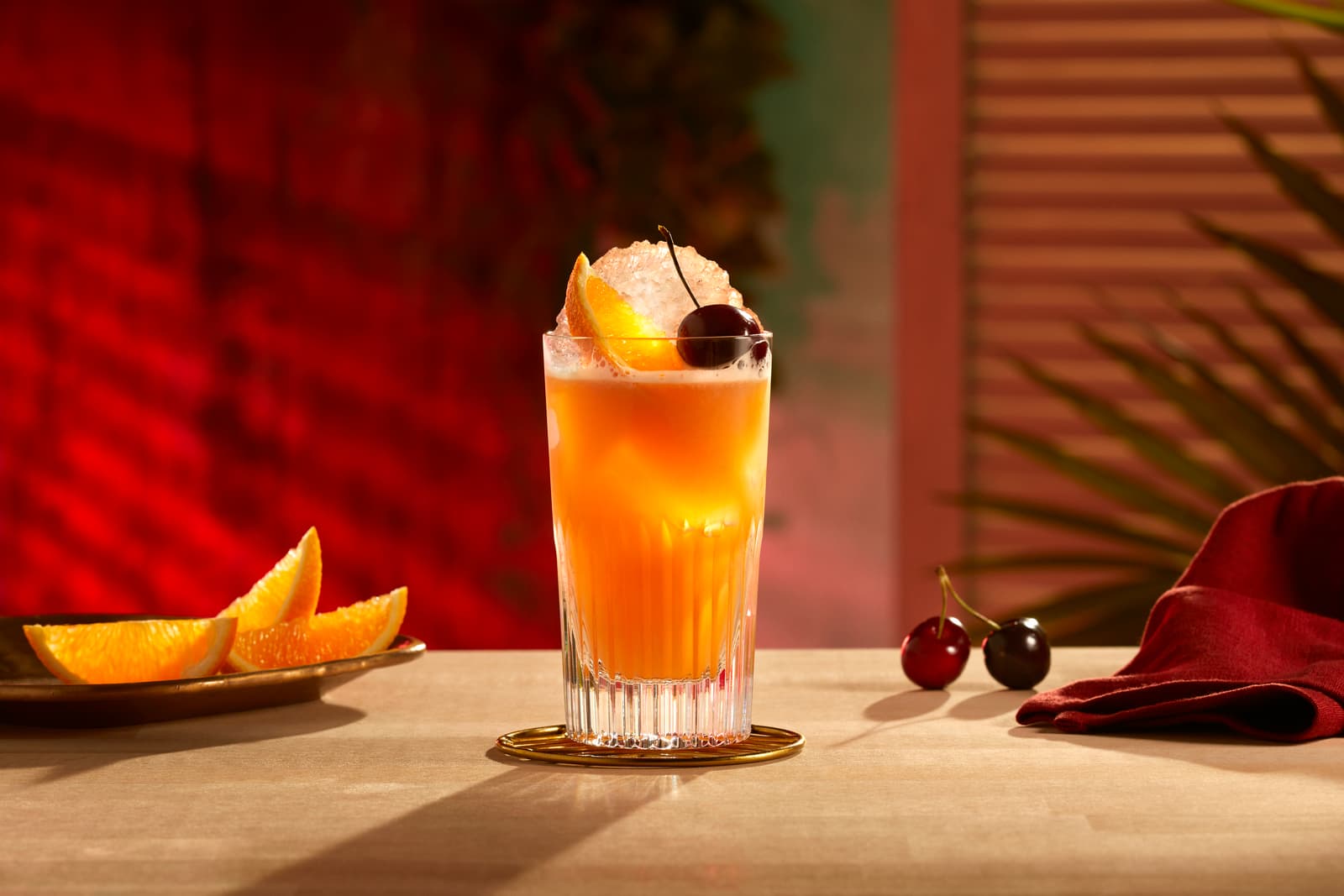 RECIPE – SERVES ONE:
2 parts BACARDÍ Superior rum
1 3/4 parts BACARDÍ Black rum
1 part Triplesec
2 parts Orange Juice
1 part Lime Juice
1 part simple syrup
1/4 part Grenadine
1 Orange
1 Cherry
Crushed Ice
FOUR STEPS TO FULL-ON FLAVOUR:
Step 1: SHAKE. Pour all the ingredients into a shaker full of ice, and give it a good shake.
Step 2: STRAIN. Strain and pour into a highball glass filled with crushed ice.
Step 3: STIR. Give it a stir with a bar spoon.
Step 4: GARNISH. Garnish the cherry and orange slice, serve and enjoy!
THE BACARDÍ BAT BREW
The BACARDÍ Bat Brew is a sweet coconut and vanilla cocktail with a kick of coffee. This Halloween if you want something that will do the opposite of haunt your tastebuds – this velvety serve is the one for you.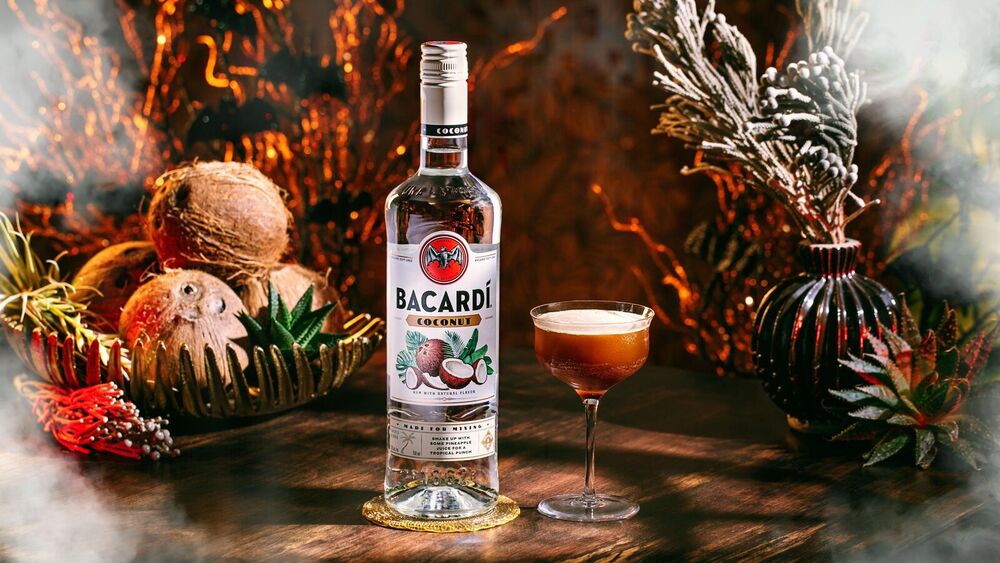 RECIPE – SERVES ONE:
1.5 oz BACARDÍ Coconut rum
1 oz Cold brew coffee
0.75 oz Monin vanilla syrup
Crushed Ice
FOUR STEPS TO FULL-ON FLAVOUR:
Step 1: CHILL. Pre-chill coupe or martini glass with crushed ice.
Step 2: SHAKE. Pour all the ingredients into a shaker full of ice, and give it a good shake.
Step 3: STRAIN. Remove the ice from your glass and strain the shaker into a coupe or martini glass.
Step 4: SERVE. Sip and enjoy!
THE BACARDÍ DIABLO COLADA
The BACARDÍ Diablo Colada – part spiced rum, part indulgent fruit, part hell fire! A trio of bold flavours all working in harmony. Make this at your Halloween cocktail party and it will definitely turn heads 180 degrees.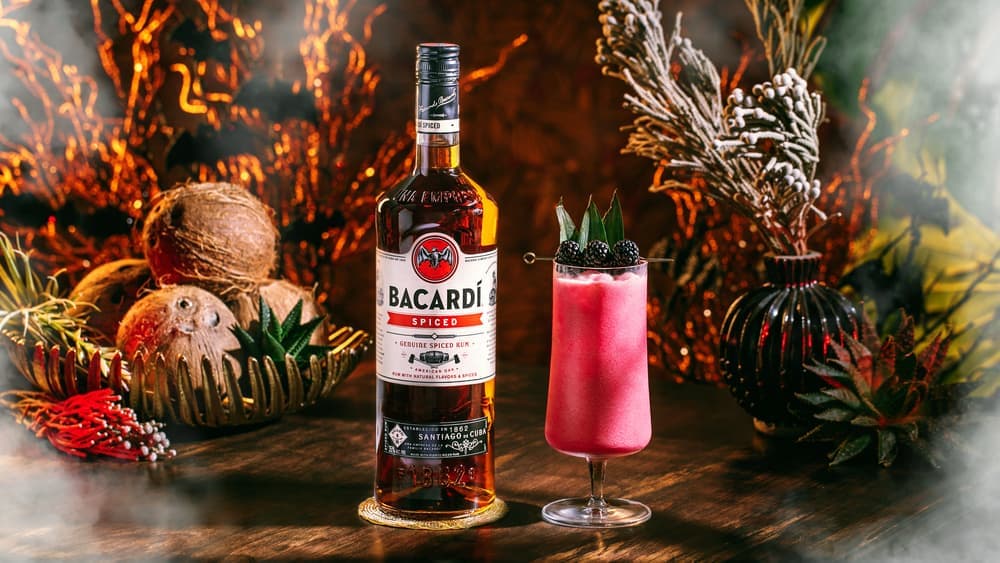 RECIPE – SERVES ONE:  
1.5 oz BACARDÍ Spiced rum
1 oz Reàl-Coco
1 oz Pineapple Juice
3 frozen blackberries
1-3 dashes Bittermens Hellfire shrub OR 1 dash hot sauce
1/2 cup of Ice
Blackberries and pineapple leaves as garnish
FOUR STEPS TO FULL-ON FLAVOUR:
Step 1: BLEND. Add all the ingredients to a blender and blend until smooth.
Step 2: POUR. Gently pour the now blended ingredients into a Collins, highball or hurricane glass.
Step 3: GARNISH. Skewer the three blackberries three pineapple leaves on a cocktail pick.
Step 4: SERVE. Sip and enjoy!
KEEP AN EYE OUT FOR OUR LIMITED EDITION BOTTLES
For all you BACARDÍ and Halloween super fans, we're releasing a special Limited Edition; BACARDÍ Superior rum and BACARDÍ Spiced rum bottles for you to get your hands on. You can't miss them, they have a distinct pumpkin design with a QR code on the back which will give you exclusive access to some more mouth watering cocktails to create at home. Keep an eye out for when they're in a store near you.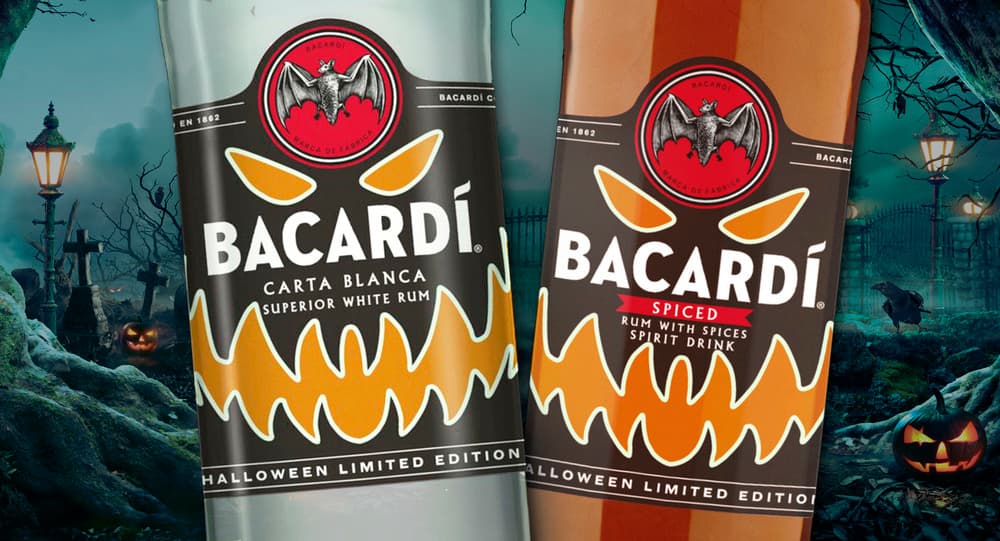 LET OUR COCKTAILS INSPIRE YOUR COSTUMES!
At BACARDÍ we've got more cocktail recipes than you can shake a witches broom stick at – and if you're short of costume ideas for your Halloween party, we can help out with that too.
The PINA-GHOUL-ADA
A personal favourite and an easy one too. Just like the sweet and creamy coconut flavour of a BACARDÍ Pina Colada, simply dress in a single white sheet, with two ping pong balls for eyes – it's almost too easy! What it lacks in effort, will more than be made up for with the delicious cocktail itself.
The MOAN-ITJO MONSTER
Inspired by fresh lime and mintyness of a BACARDÍ Mojito, dress all in green with a leaf hat and zombie inspired face make-up. Only speak to your guests in groans and moans, but be sure to listen out for "Mmmms" as they enjoy their Mojitos.
The DARK-EERIE DRACULA
Inspired by the sophistication of the BACARDÍ Daiquiri, this costume is a dark and eerie Dracula – arguably the smartest dressed in the Halloween hall of fame. We suggest the classic dark suit, cape and eye make-up offset with pops of lime green.
It goes without saying that for extra party points, we always recommend you have the matching cocktails alongside an equally haunting playlist. Happy Halloween!
RELATED CONTENT
EXPLORE BACARDÍ