You are reading
The World's Most Awarded Rum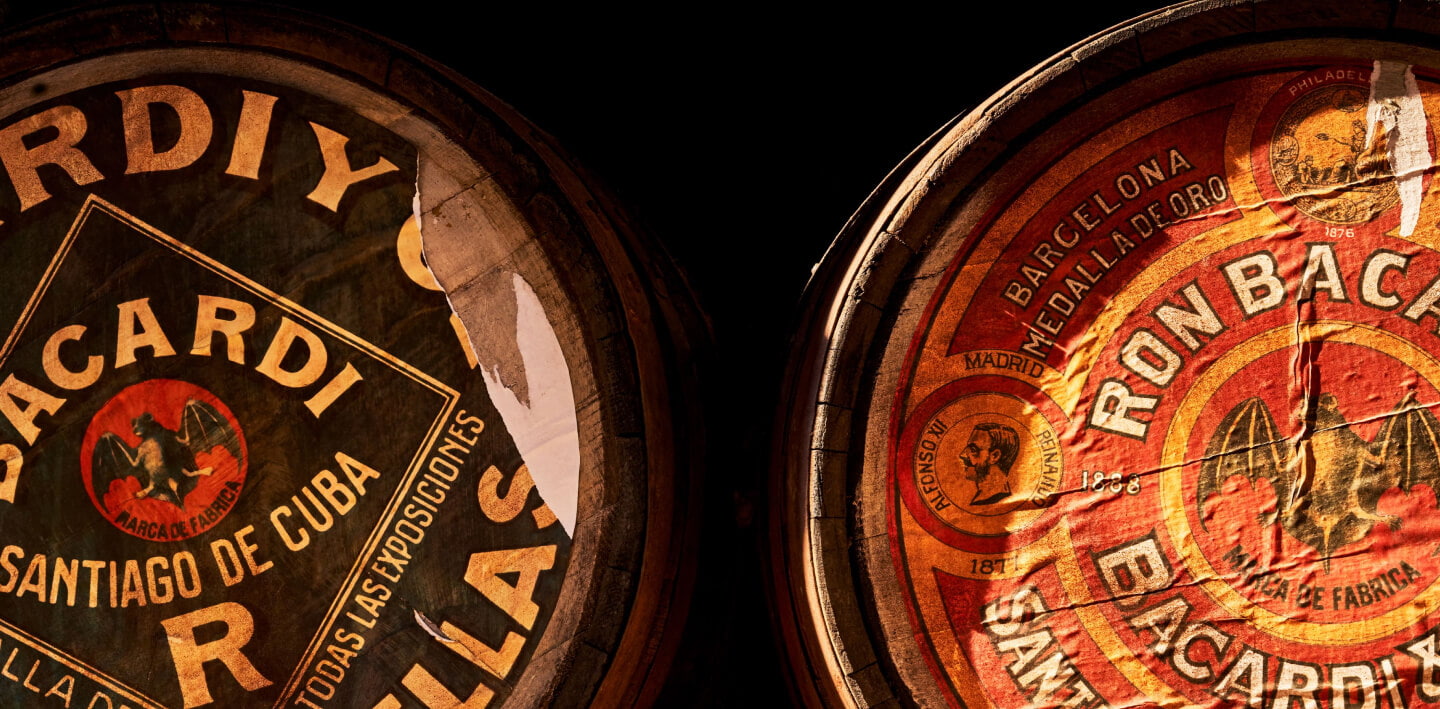 Editorial
The World's Most Awarded Rum
5 min read
Reaching 1000 Awards
BACARDÍ celebrated its 160th anniversary on February 4th, 2022 — and we've crammed a lot into those sixteen decades. We've been poured at the legendary parties of our founder's beloved grandson and Maestro de Ron BACARDÍ, Facundito Bacardí Gaillard. Parties that often spilt out onto the streets with a borrowed delivery truck taking food, music and rum to everyone they would meet. We've also danced through disco. Turned up in Casino Royale. We've been juggled by Tom Cruise and, thanks to our star performance in drinks like the Daiquiri, El Presidente, Piña Colada and the Mojito, become a staple of any bartender's repertoire.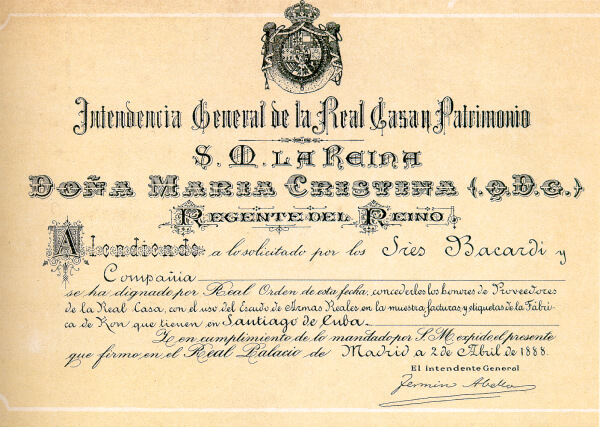 WINNING AWARDS SINCE 1876
That's why with perfect timing, this anniversary also marks the milestone of BACARDÍ winning our 1000th award and preserving our title as 'the world's most awarded rum.' BACARDÍ rum was just fourteen when we were named a game-changing invention at the 1876 Philadelphia International Exposition alongside the telephone! We then followed this up by earning the honour of placing the Royal Spanish Coat of Arms on our label, where it remains to this day, alongside Don Facundo's signature. Since then, we've been judged on taste, colour, consistency, age, even our pioneering distillation process, including wins at the SIP Awards (judged by consumers), Gold at the World Spirits Award, Grand Gold at the prestigious Monde Selection and a Double Gold at the San Francisco World Spirits Competition.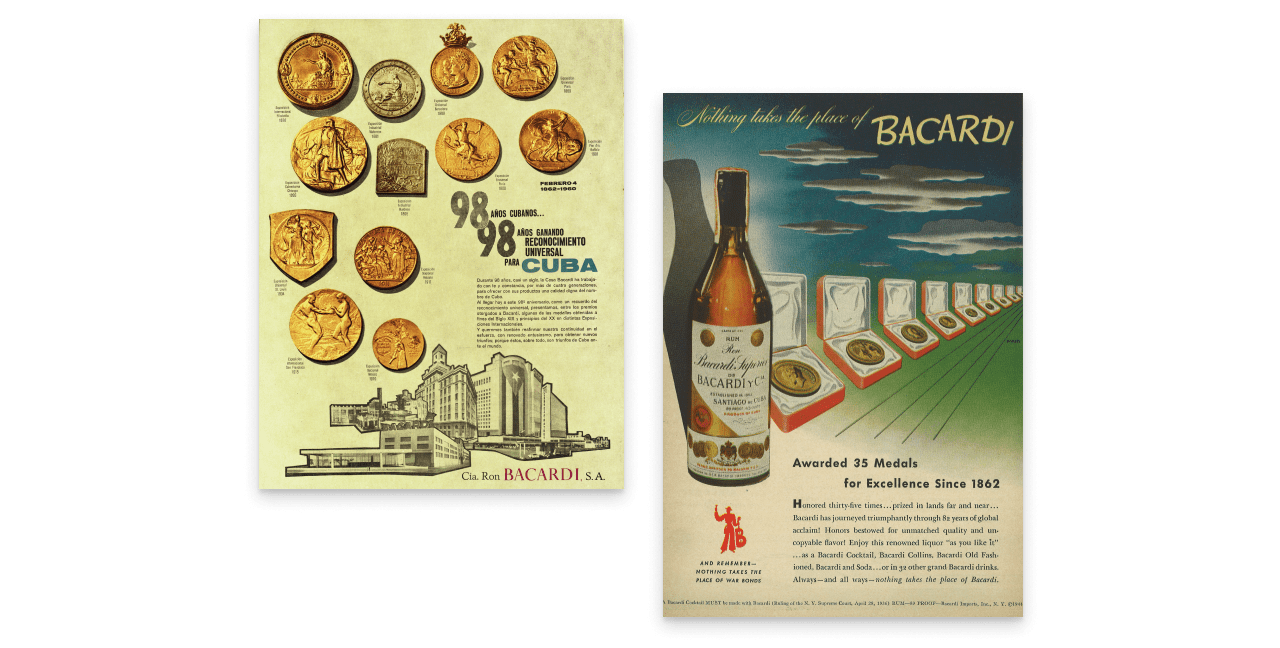 A FAMILY AFFAIR
These awards span the entire range of our rum, with the BACARDÍ Reserva 8 and BACARDÍ Gran Reserva 10 currently holding the most medals to date, however, much of this success is still due to our creator's founding innovations. In a single decade of creativity, he got his beloved wife Doña Amalia to translate the work of Louis Pasteur and used the knowledge to propagate a unique strain of local yeast, La Levadura BACARDĺ. He then created a revolutionary distillation process that opened the door to a new lighter style of rum and somehow found the time to recognise the flavour enhancing properties oak barrels have on the rum inside. Finally, he created his own blend of charcoals to polish the final drink, which is still used by our Maestros de Ron today.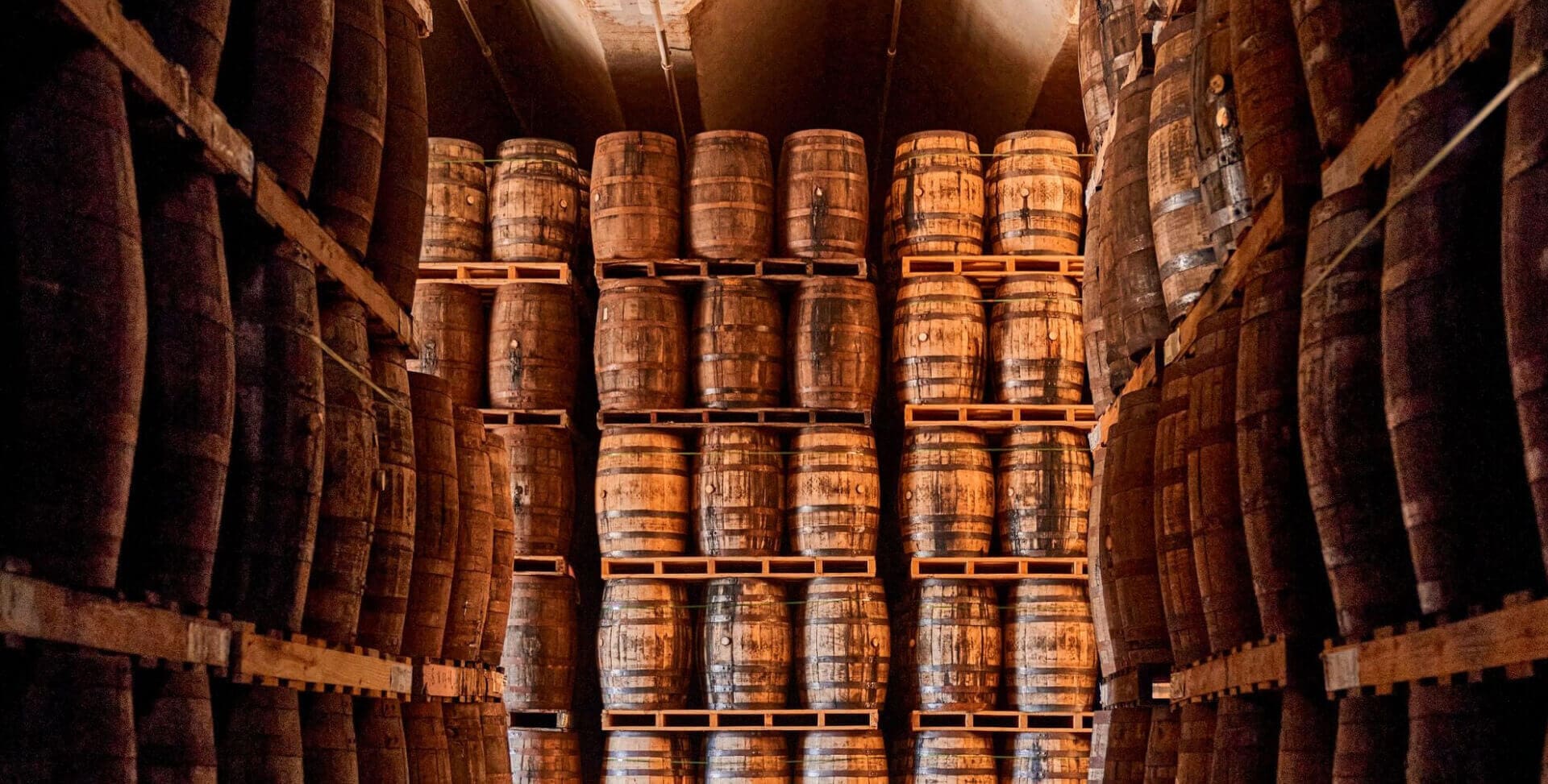 A PROUD PORTFOLIO
As nice and shiny as medals are, they're also genuinely fair to the consumer. Because awards can't be bought and are often tasted blind, they act as a window into what's inside the bottle and whether it's worth the chance, time and effort to choose it. They're also a true and trusted marker of quality and Maestro de Ron, Troy Arquiza, summed up the importance of this. "You'll be surprised how many quality checks we perform — over 200 steps alone. We also constantly engage with bartenders and consumers, and are open to feedback and having conversations about what people really want."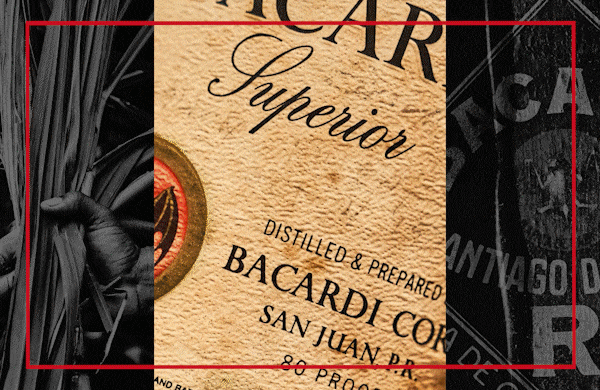 FOR THE PEOPLE
As our own Global Brand Ambassador, Dickie Cullimore, put it in his love letter to the Daiquiri – "drinks travel by people" and it's thanks to the consumers and bartenders that this milestone was made possible.
Here's to the next 160 years and another 1000 awards.
related content
EXPLORE BACARDÍ