BACARDÍ rum is a natural mixer. Take inspiration from these classic rum cocktail recipes and make the drink that makes the moment.
Treacle
A modern day spin on 'The Old Fashioned' using BACARDÍ Ocho rum and fresh pressed apple juice.
THE METHOD
Build over rocks until perfectly diluted. Float apple juice last.
Garnish with an apple fan.
The Original
BACARDÍ Mojito
Add BACARDÍ Carta Blanca rum to the cool, crispness of freshly squeezed lime and mint on ice. You've just created a refreshing Original BACARDÍ Mojito – the perfect rum cocktail for sundown and other magical moments.
View recipe
CUBA
LIBRE
The Cuba Libre perfectly captures the independent spirit of BACARDÍ. Mix BACARDÍ Carta Oro rum with cola, lime juice and lots of ice in a high ball glass. Finish with a lime wedge and drink a delicious toast to freedom.
View recipe
CUATRO
HIGHBALL
As you step into the evening, enjoy the Caribbean flavour of BACARDÍ Añejo Cuatro rum and ginger ale. Served over ice with a splash of fresh lime, this drink is the perfect refreshment for a summer's night.
View recipe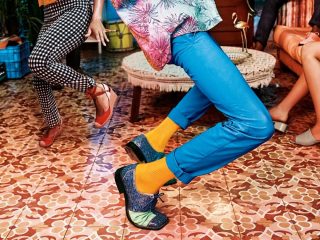 Our latest campaign celebrates through dance the individuality and freedom of spirit that BACARDÍ embodies.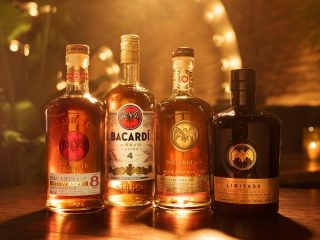 Take your enjoyment to the next level with our premium rums. Choose BACARDÍ Añejo Cuatro for sophisticated cocktails. Or enjoy the rich butterscotch and nutmeg notes of BACARDÍ Reserva Ocho. For a luxurious sipping experience it has to be BACARDÍ Gran Reserva Diez - barrel aged for ten years.