You are reading
Backing the B.A.R.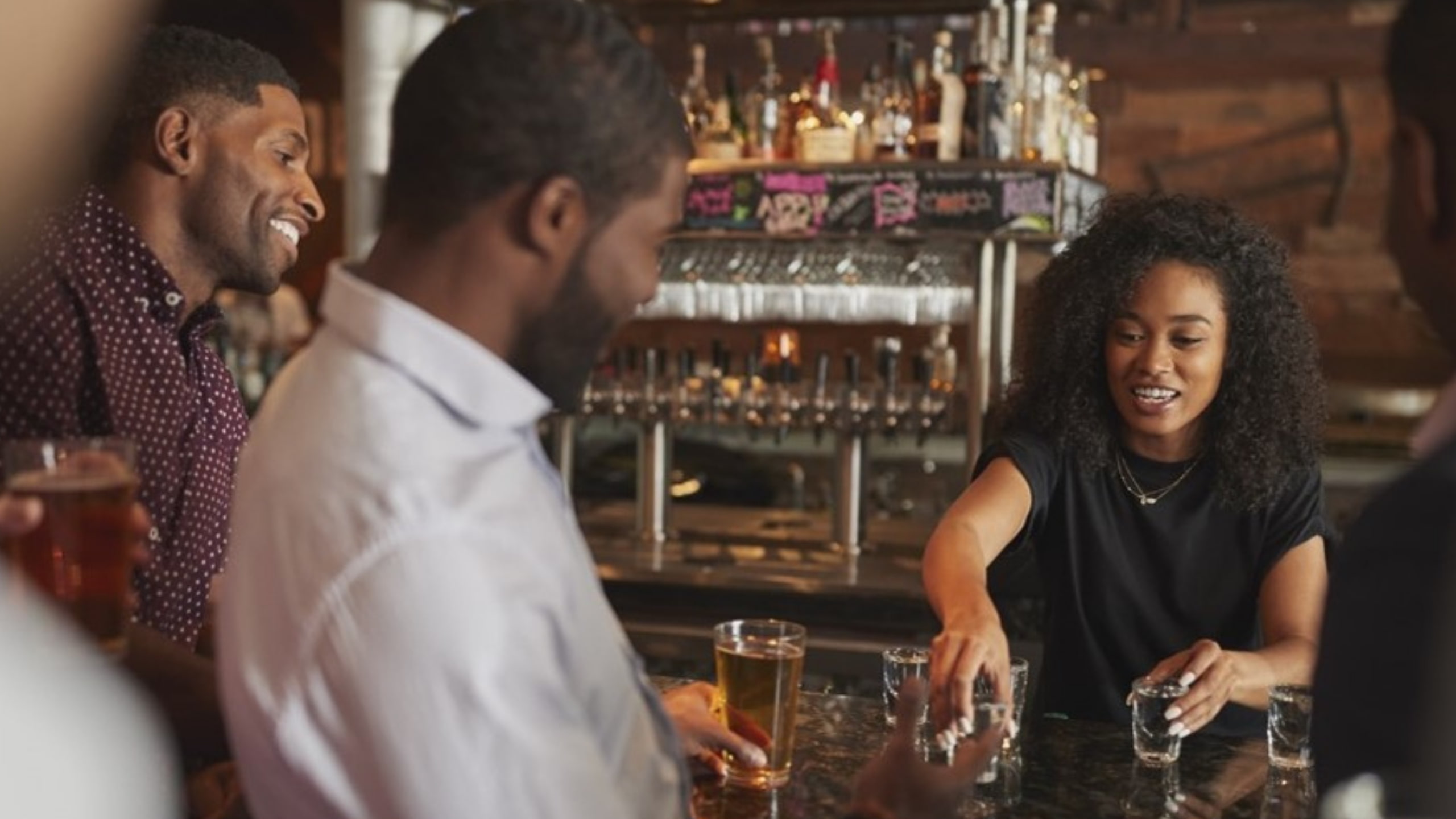 In The News
BACKING THE B.A.R.
2 min read
BACKING BLACK BUSINESSES IN OUR INDUSTRY
The NAACP X Bacardi team up to support Black-owned businesses in the beverage-alcohol service, sales and hospitality industries.
Historically, Black-owned enterprises have had a harder time accessing loans and capital, and many Black businesses are more vulnerable now than ever, given the impact of COVID-19. In fact, the number of working African American business owners have fallen more than 40% amid the Coronavirus — a much steeper drop than other racial groups experienced. Impacts include challenges such as insufficient access to capital, liquor licensing misinformation, limited success stories from like-minded industry mentors, and overlooked spirits revenue for restaurant/food service only formats.
"The NAACP is proud to partner with Bacardi to support these businesses and the communities they serve," said Yumeka Rushing, Chief Strategy Officer, NAACP. "Supporting Black-owned businesses that are vital to neighborhoods throughout this nation remains a priority for the Association. Having partners like Bacardi that align with our goals of making a tremendous impact in our communities truly expands our scope. We look forward to the impact and change the grants provide for our small businesses."
The creation of "Backing the B.A.R." (Black-Owned Accounts & Retailers) is a custom-built platform from NAACP and sponsored by Bacardi, to increase representation and support of Black ownership among liquor-licensed On- and Off-Premise accounts addressing challenges in the hospitality and spirits industry.
Through this multi-year platform, NAACP, with Bacardi's support, will directly impact existing and potential Black retailers with $350,000 in acceleration grants, as well as entrepreneurship solutions for their bars, restaurants, nightclubs, lounges, liquor stores, and small businesses in the process of applying for a liquor license. This initiative also includes access to industry-specific business education portals and business solutions. That education will be supported with mentorship in the following areas: liquor license 101, the supplier and distributor landscape, COVID-19 recovery strategies, bartender training, and how to manage pour profit.
The Backing the B.A.R. grant application kicked off this past Thanksgiving and ran through Christmas. Over the course of 30 days, 557 applicants submitted their personal stories of struggle and success. The NAACP has now selected 35 grant recipients across the United States to award $10,000 each.
"We will continue to sponsor the NAACP's Backing the B.A.R. platform and provide mentorship via our industry network of partners and ambassadors to continue to build equitable progress in the Black community," says Tyler Phillips, Director of Culture and Lifestyle Partnerships, BACARDÍ.
Stay tuned for upcoming BACARDÍ Premium Rum Dinners in your local market, celebrating trailblazers as well as Backing the B.A.R. grant recipients for their achievements, as they share their journey in the hospitality and spirits industry.
RELATED CONTENT
EXPLORE BACARDÍ