GROUP SERVE
RUM PUNCH
As a favorite aperitif in the Caribbean, a fruity Rum Punch cocktail is perfect for any party. Made with BACARDÍ Superior and BACARDÍ Black rum - or with BACARDÍ Spiced for a fun twist - it offers a refreshing blend of tropical flavors. Serve, sip and enjoy with friends.
video
How to make a Rum Punch
This Rum Punch recipe is a tropical treat bursting with sweet orange, pineapple, cranberry and grenadine.
Make your own
RUM PUNCH
6

oz SUPERIOR

6

oz orange juice

3

oz BACARDÍ Black rum

6

oz pineapple juice

1 1/2

oz grenadine

3

oz cranberry juice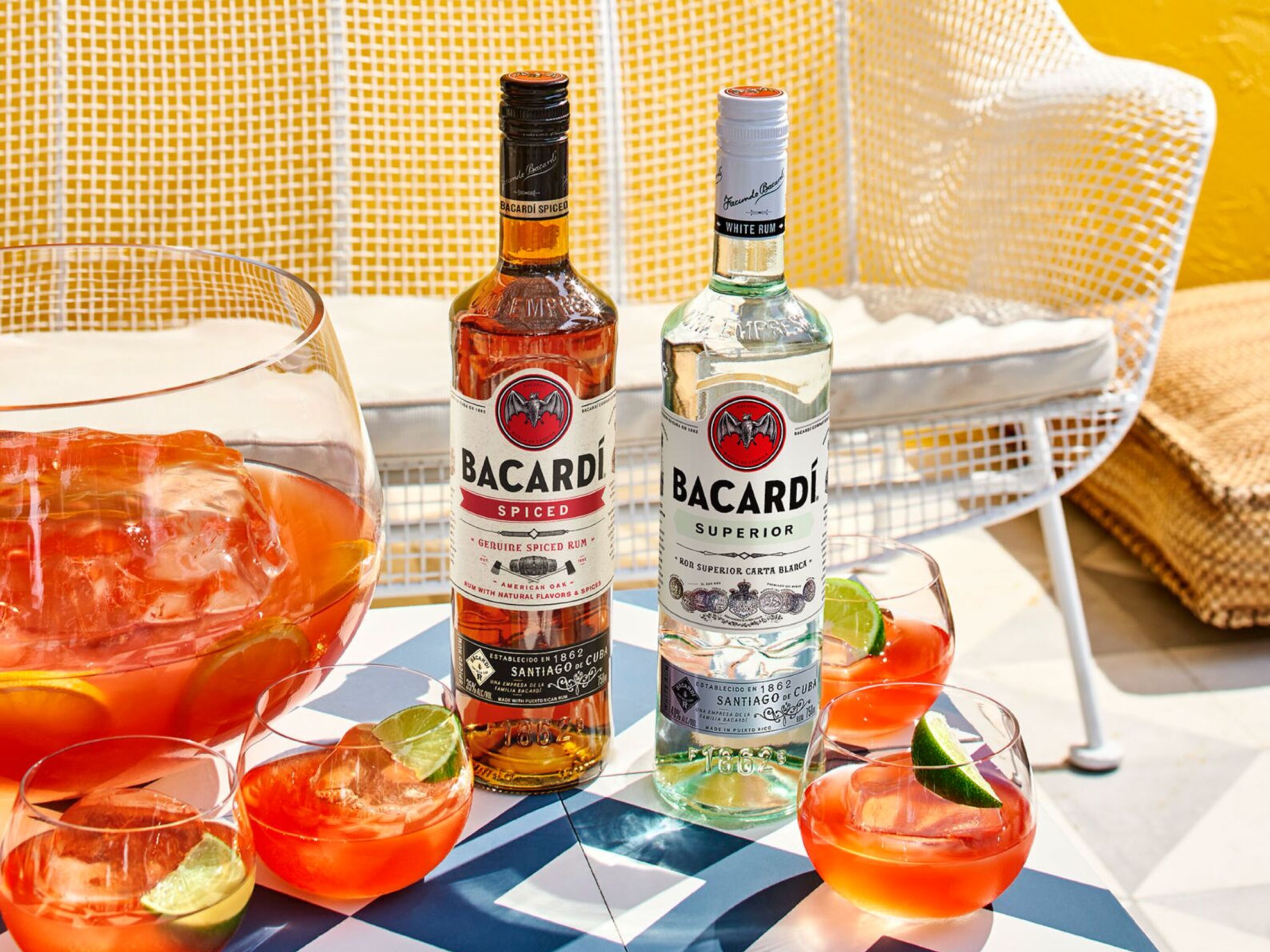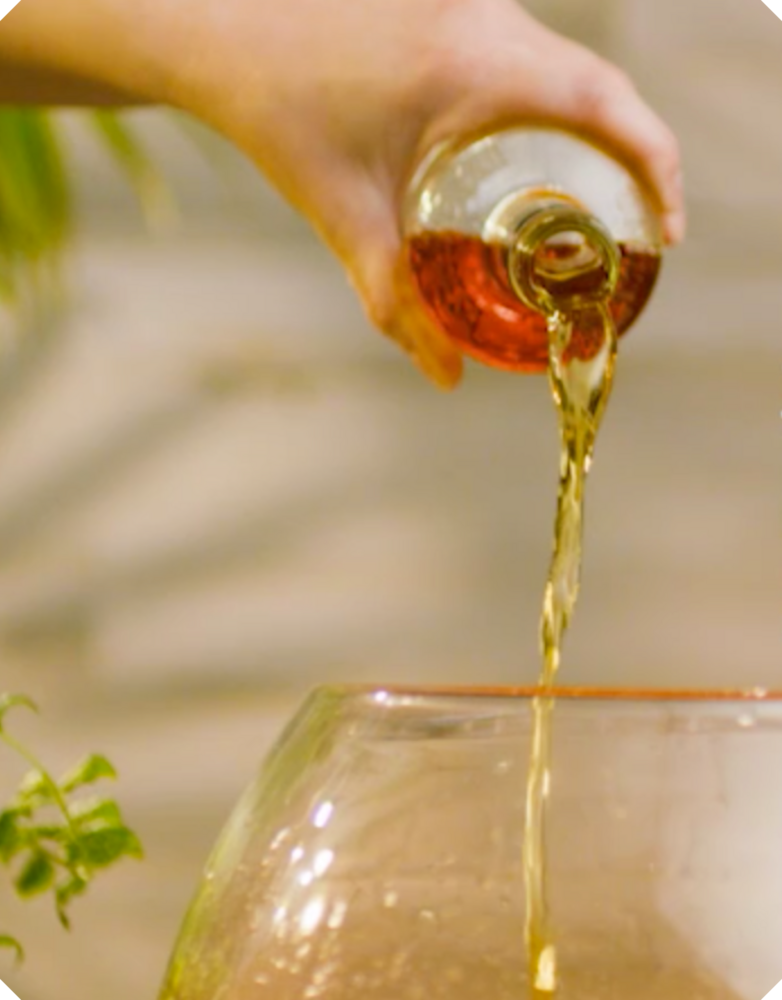 Step 1
Mix
In a large container, combine all the liquid ingredients.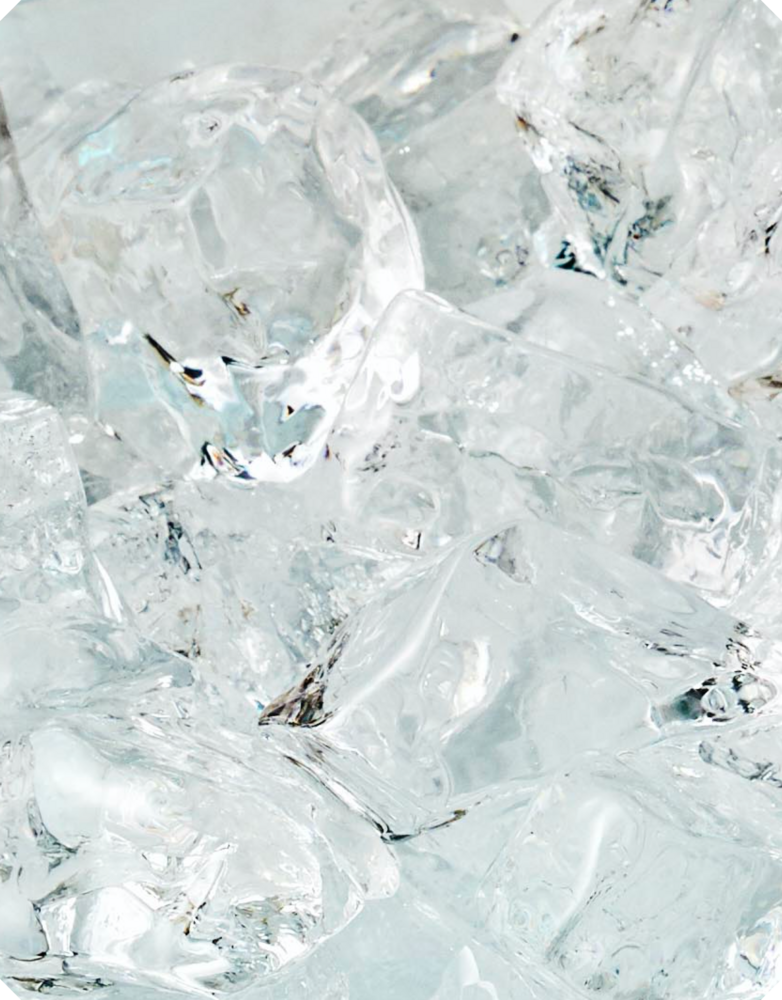 Step 2
Chill
Refrigerate the mix until chilled.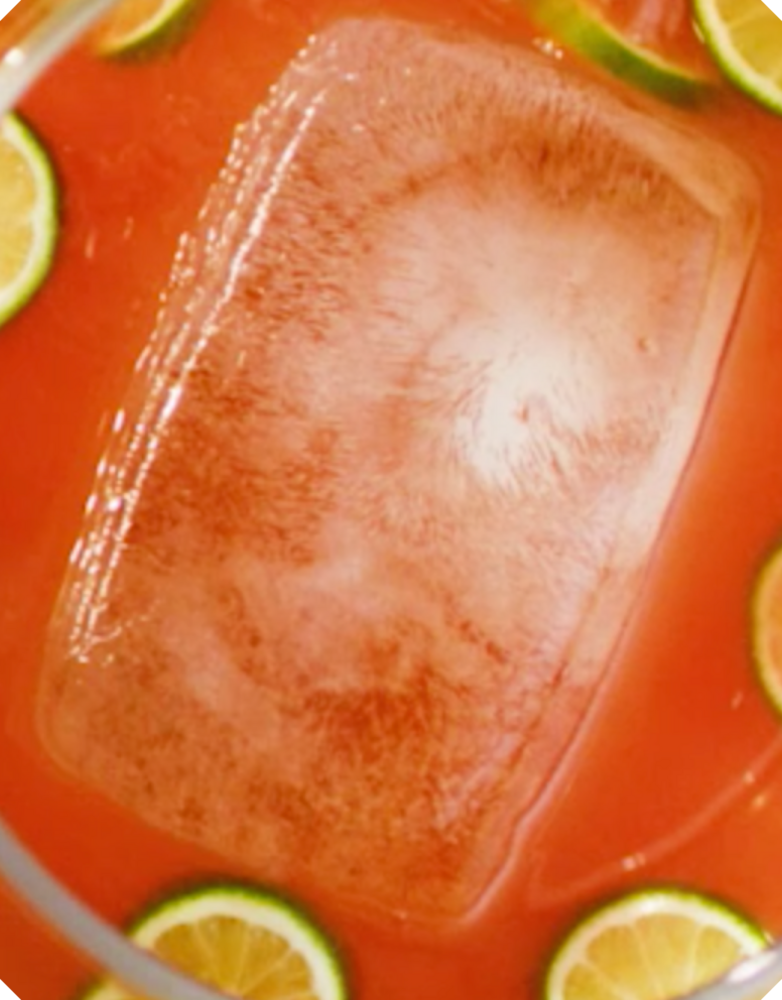 Step 3
Get set
Just before serving, pour into a large punch bowl, stirring in ice.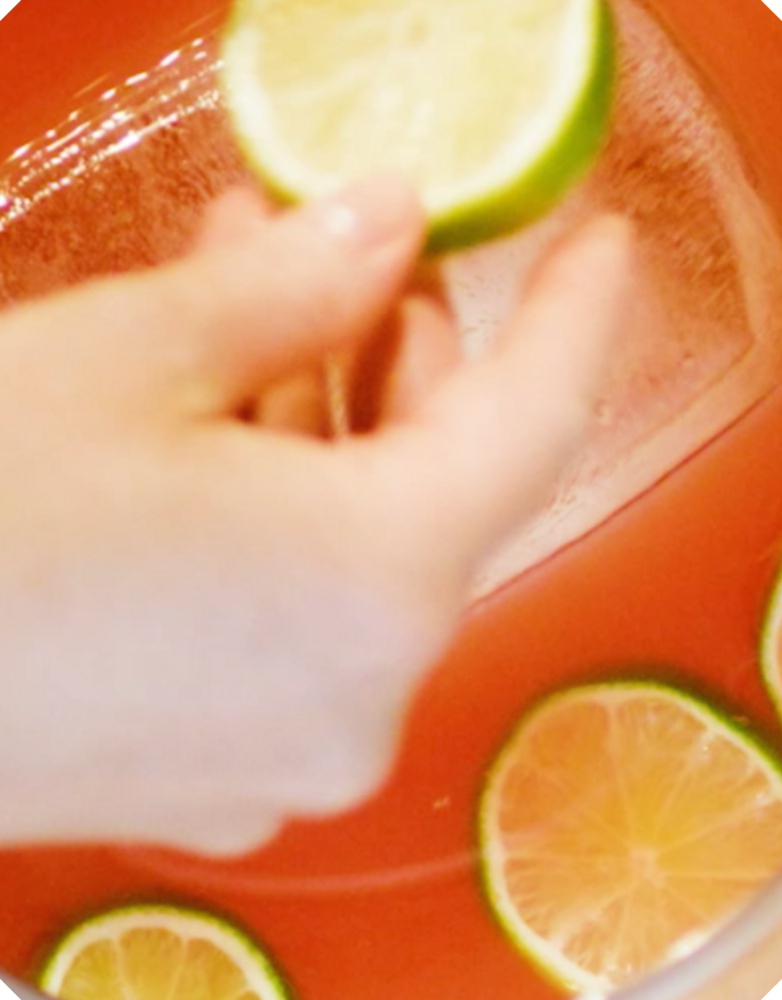 Step 4
Garnish
Garnish the bowl with floating lemon slices. Serve with a single lemon wheel and enjoy your Rum Punch cocktail.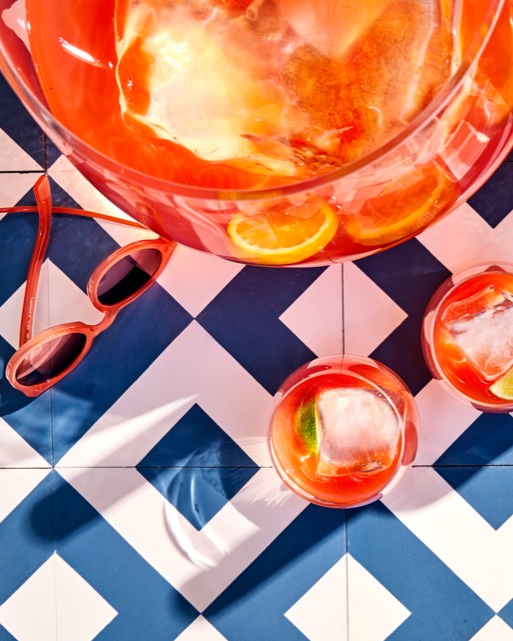 Serve this Rum Punch Cocktail
SHARE THE MOMENT
Rum Punch is one of those cocktails that works perfectly for group serves. Serve it in a large bowl or pitcher for your next party! Here's a hot tip for keeping it cold without turning your Rum Punch watery: use frozen blocks of fruit juice instead of traditional ice cubes.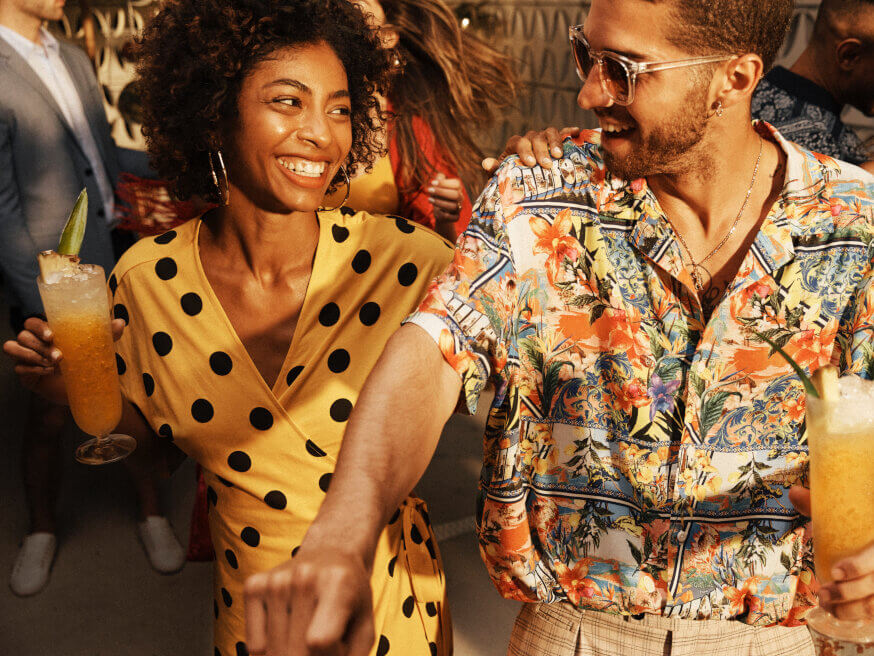 The Rum Punch Story
GET THE PARTY<br>STARTED
The classic Rum Punch recipe has been a party staple for centuries. A punch bowl full of this tropical masterpiece is fit for any get-together and has been the chosen nectar of pirated and aristocrats alike.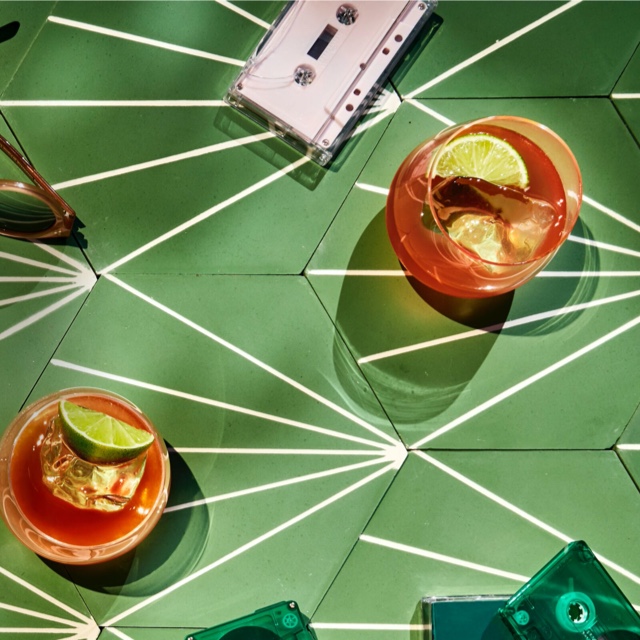 Spiced rum punch
Having a get together? Serve up Spiced Rum Punch cocktail. Combining BACARDÍ Spiced rum, BACARDÍ Superior white rum and a blend of fruit juices, it`s a party pleaser.
OUR RUMS
READY
FOR YOU
On-the-go, or short on time? Reach for these os-so-easy options.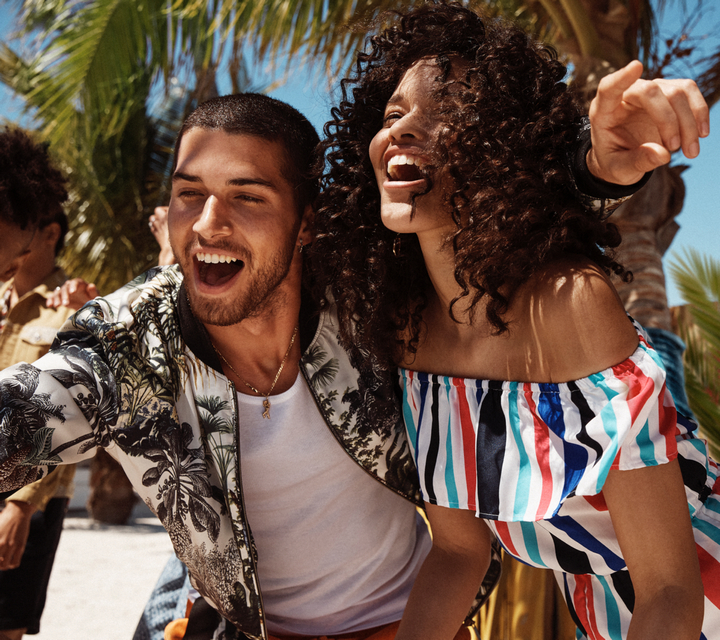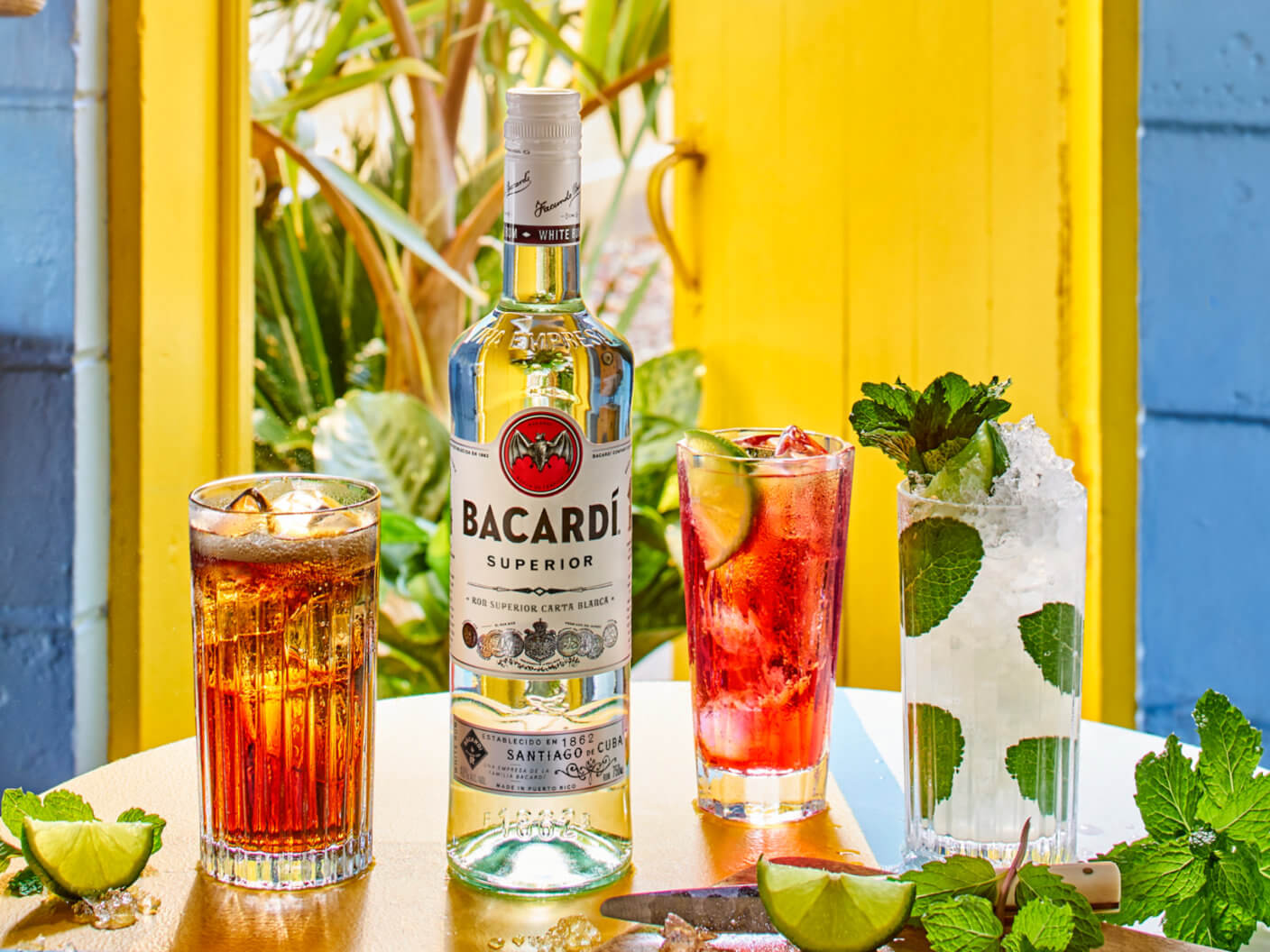 Explore
The A-Z of
Rum
Cocktails
From Air Mail to Zombie, do you know your
BACARDÍ alphabet?
OUR RECOMMENDED COCKTAILS
Like This? Try These
If this is your kind of cocktail, here's our selection of other BACARDÍ cocktails that might suit your taste