You are reading
The A-Z of rum cocktails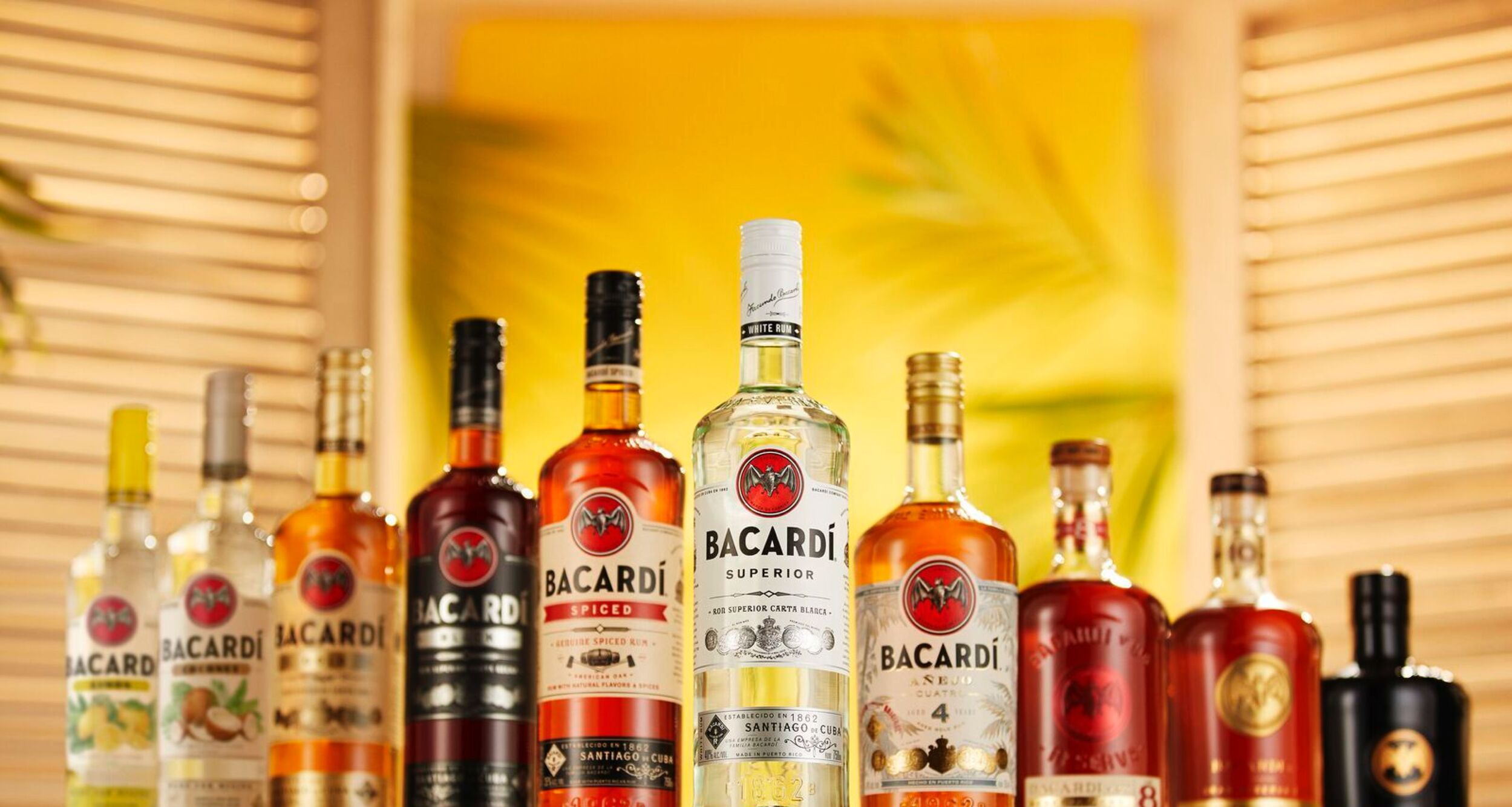 Editorial
The A-Z of rum cocktails
4 min read
A tantalizing alphabet
Three simple letters make up the word rum, but at BACARDÍ we don't like to limit ourselves. Join us as we work our way through A to Z and offer a re-education into how rum can influence the entire alphabet.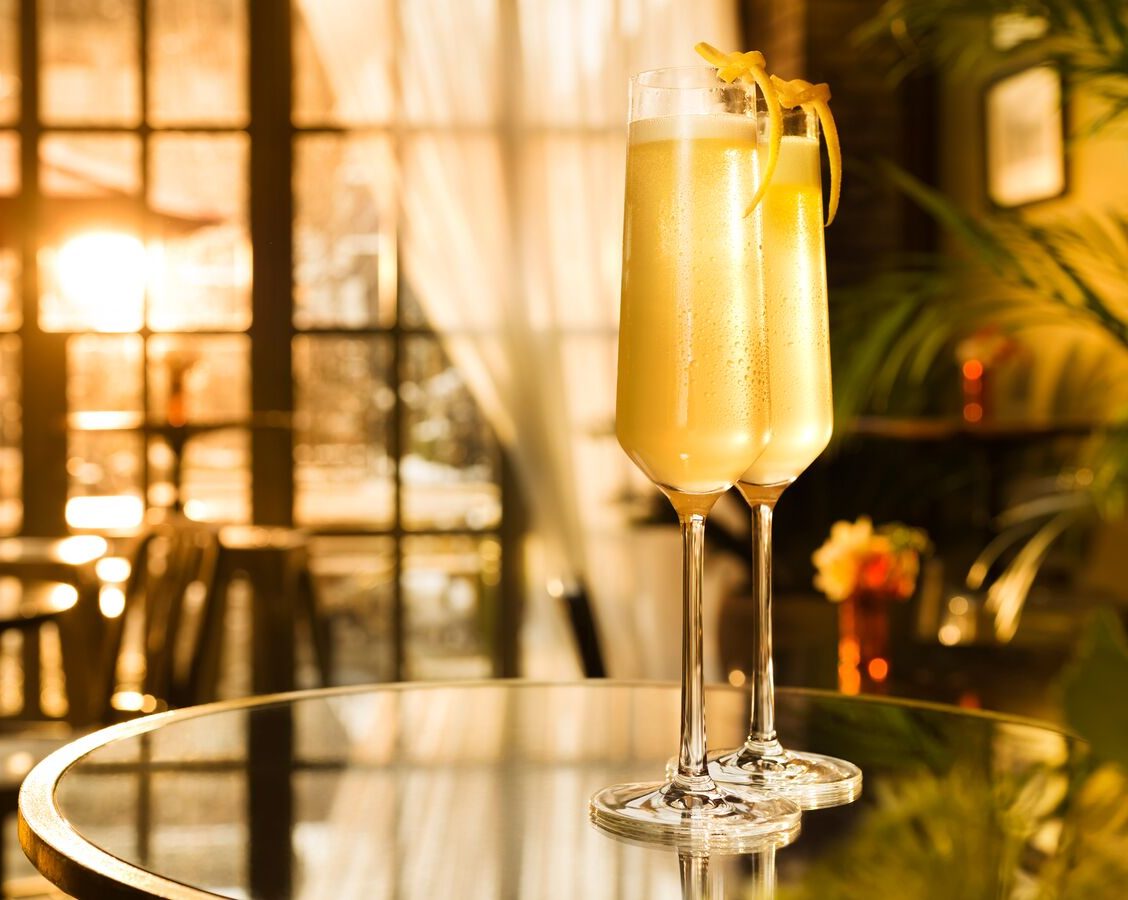 Delivered with style, Air Mail is definitely something to write home about. Made with BACARDÍ Añejo Cuatro Rum, freshly squeezed lime juice, honey water and topped with champagne, this classy cocktail always gets the stamp of approval.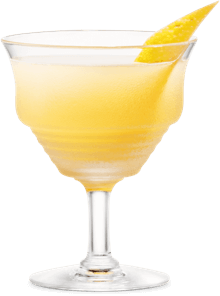 BETWEEN THE SHEETS
Concocted in the 1930s during prohibition, Between The Sheets is a citrusy variation of the Sidecar. BACARDÍ Carta Blanca rum is used with a host of other ingredients including freshly squeezed lemon juice to make this an incredibly tart delight, so travel back in the time and get a taste of wilder days.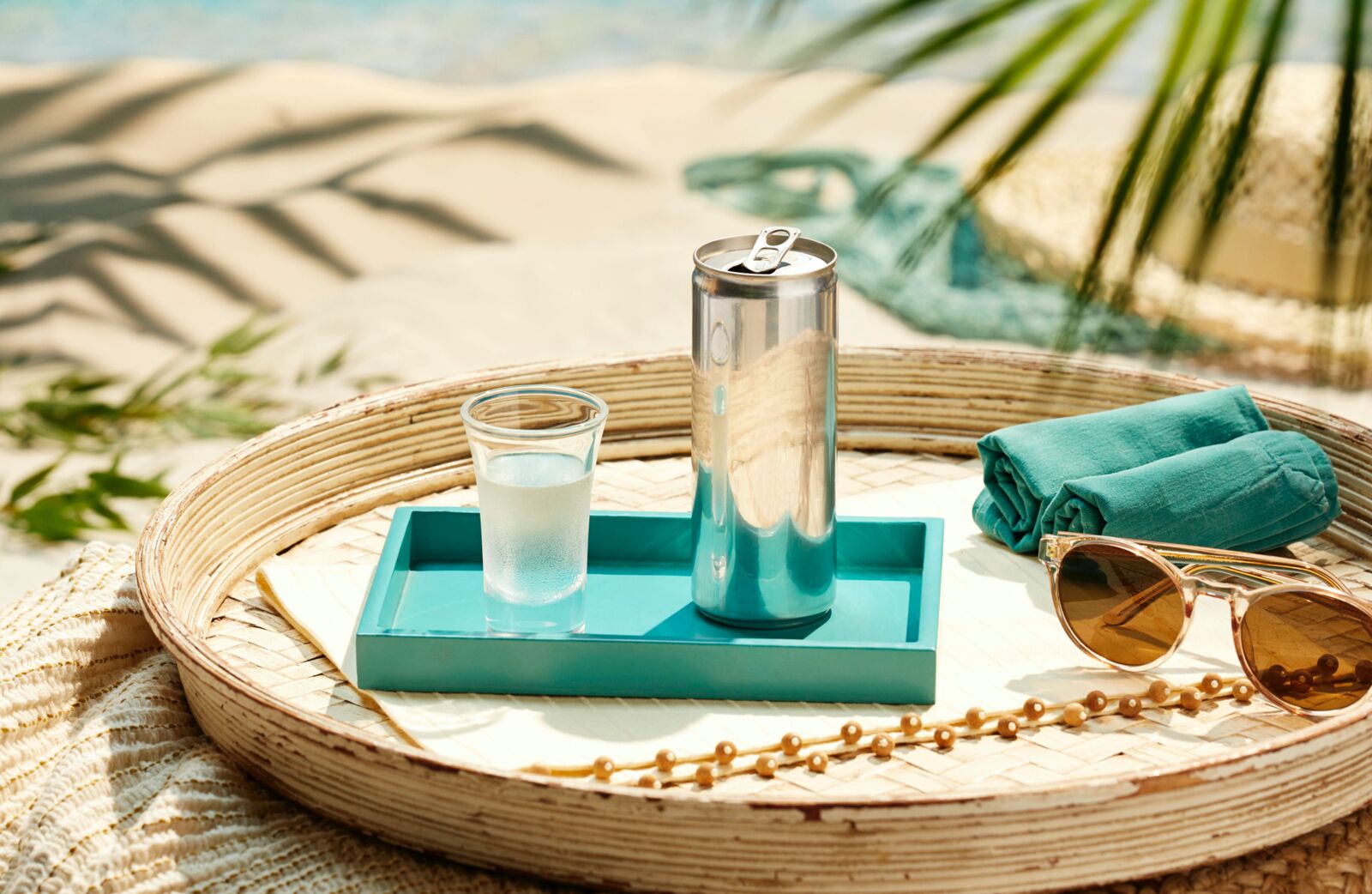 BAHAMIAN GIRL SUMMER
Yes, you can put the lime in the coconut, but did you know you can also put the coconut in the lime? Simply pour BACARDÍ coconut flavored rum into a can of lime hard seltzer and bring endless summer vibes to the crew on the beach, in your yard or at a party.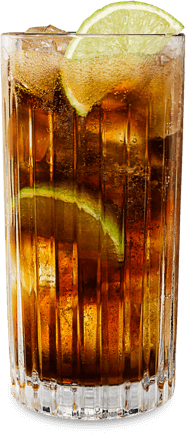 This classic pairing of flavors originating from Cuba in the early 1900s perfectly captures the independent spirit of BACARDÍ. Mix BACARDÍ Carta Oro rum with cola and lime juice in a high ball glass, finish with a lime wedge and drink a toast to freedom.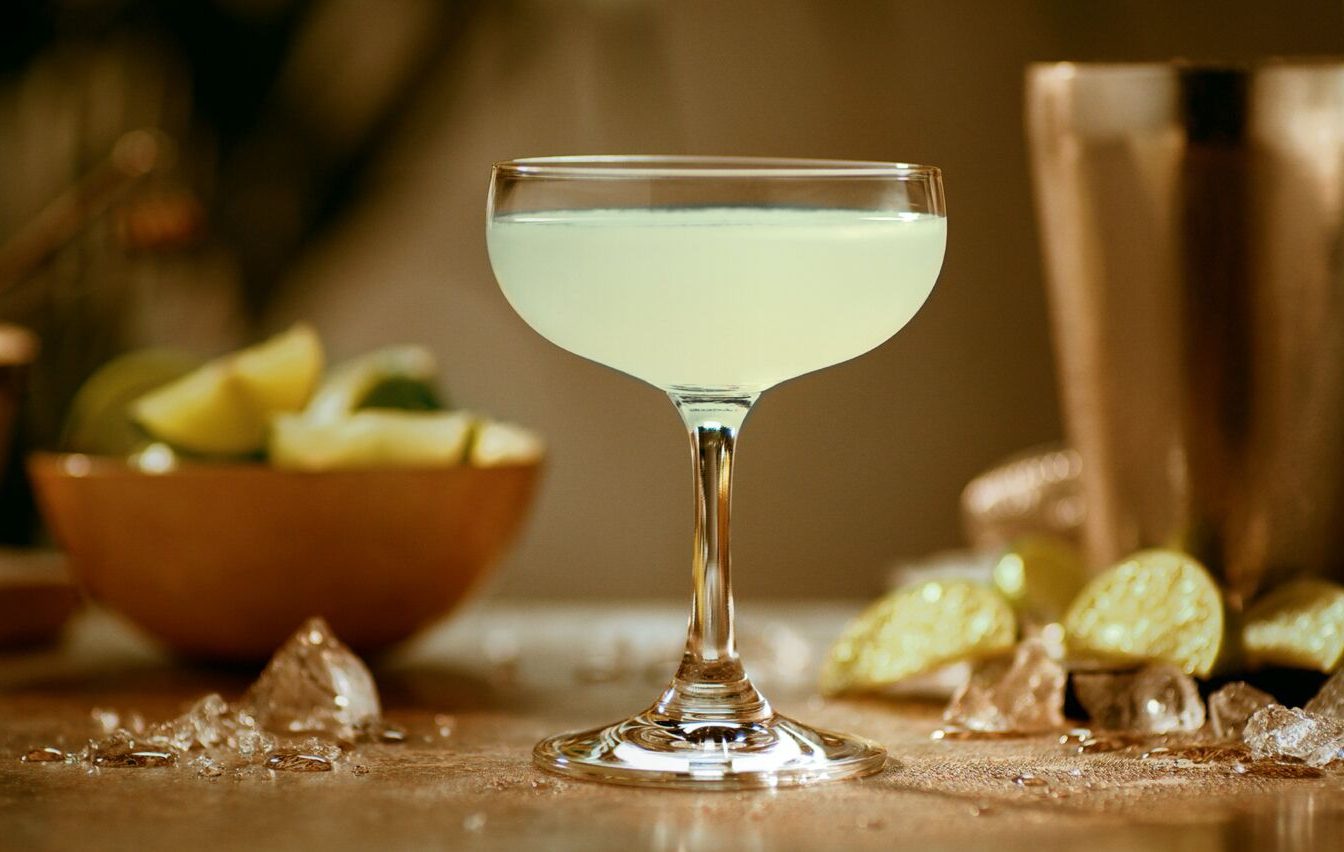 Zingy, light and fresh, the humble Daiquiri is an elevated drink for good times, good company and good music. Our classic Daiquiri brings together BACARDÍ Carta Blanca rum, lime and sugar, served ice cold for ultimate refreshment on a hot summer's day.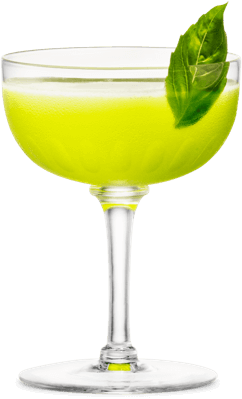 EPICUREAN
The dictionary definition explains a lot about the person who would consume this modern, fresh-tasting cocktail. Draws its inspiration from the marriage of BACARDÍ Carta Blanca rum and peaches, Epicurean delights with a Gallic twist that makes it the ideal pre-dinner drink.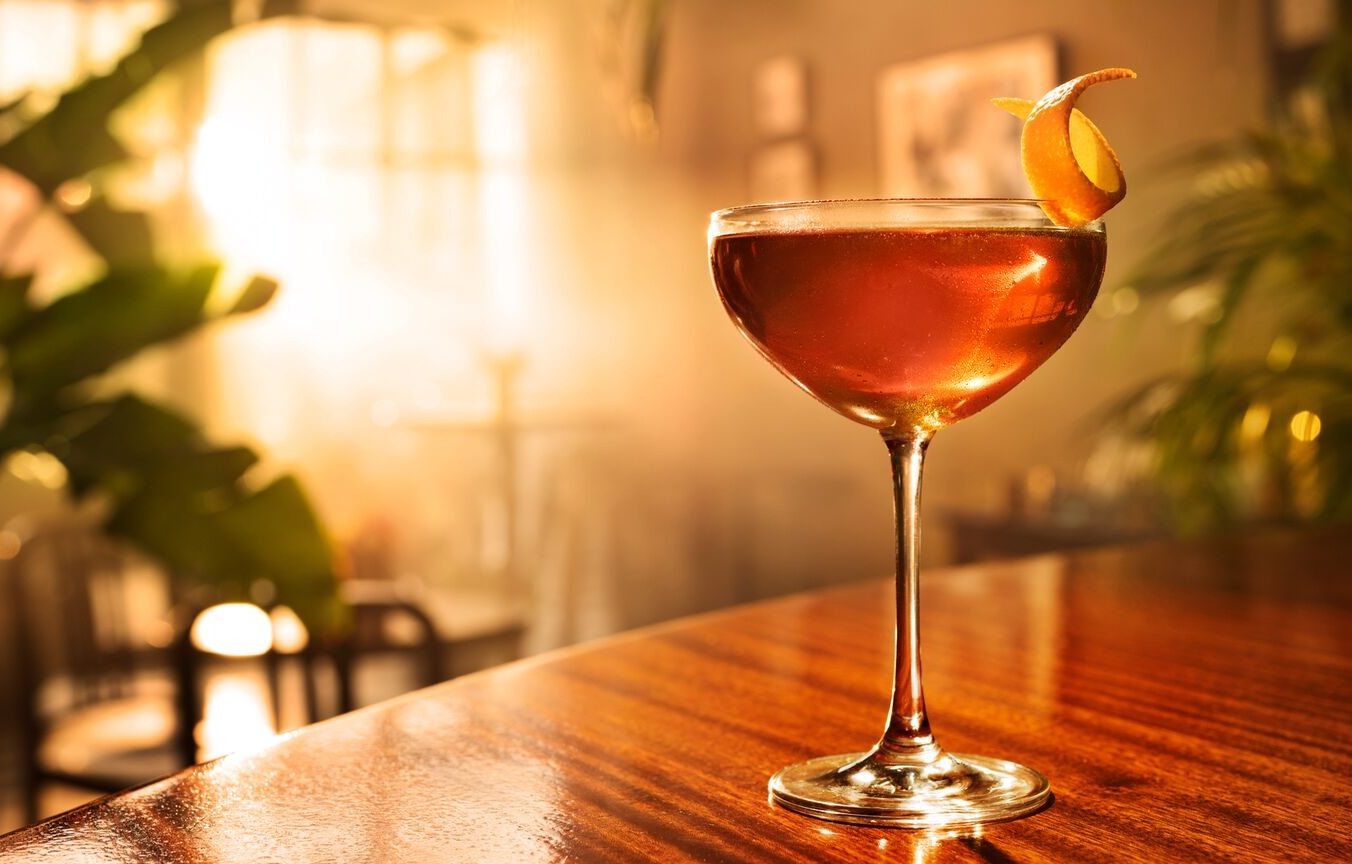 El Presidente No. 1 is named after President Machado, the last president of Cuba before Castro's revolution. Using BACARDÍ Gold rum, this classic is slightly dry with a touch of sophistication. Reserve it for elevated affairs.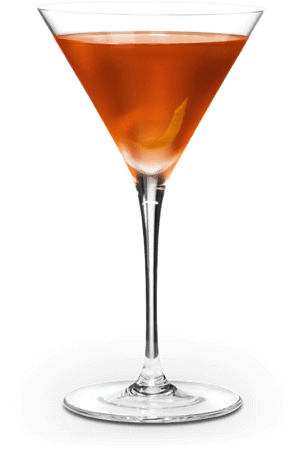 FLYING TIGRE COCTEL
A taste of the tropics, courtesy of a high-flying mix of tantalizing flavors. BACARDÍ Carta Blanca rum is blended perfectly with a mix of ingredients including grenadine syrup to create a light, aromatic and complex drink that's a roaring success.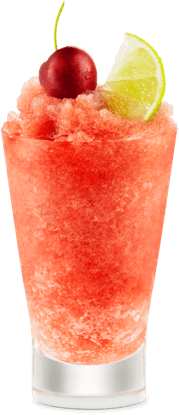 America's favorite slushie grew up and it's even better than you remembered. Made with BACARDÍ Lime Flavored Rum and cherry syrup, this enjoyable summertime favorite will make you move just like it always has.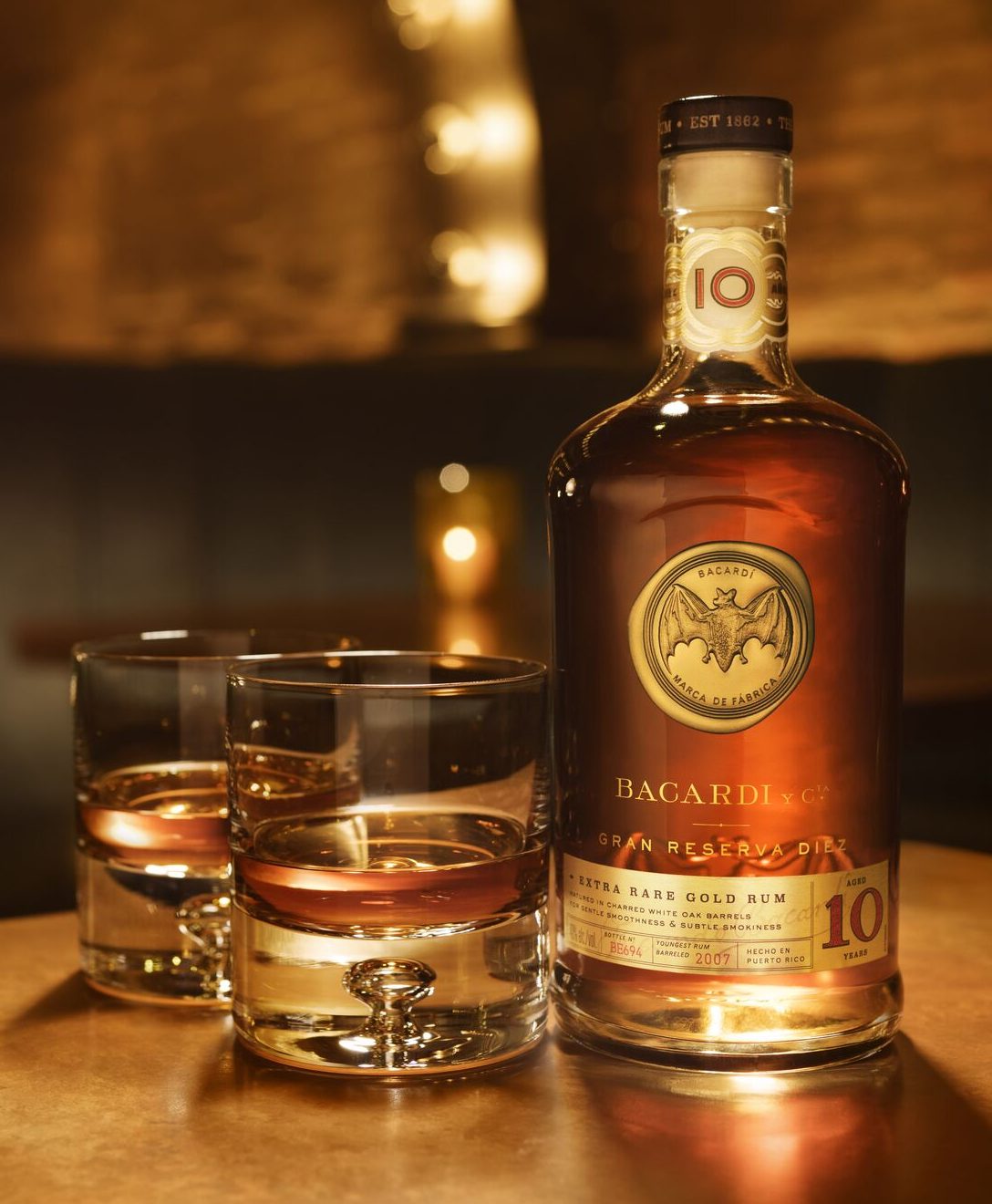 Some drinks taste great without accompaniment, BACARDÍ Gran Reserva Diez Rum being one of them. A dark gold rum blended and aged for ten years under the Caribbean sun and filtered through charcoal for a smooth finish, bring it out when the occasion calls for something special.
Steeped in history, Hurricane was said to be concocted in a speakeasy in New Orleans, accessible with the password "storm's brewin'". With its exotic blend of passion fruit, orange and a hint of lime, it's easy to see why this Mardi Gras drink is still as popular today.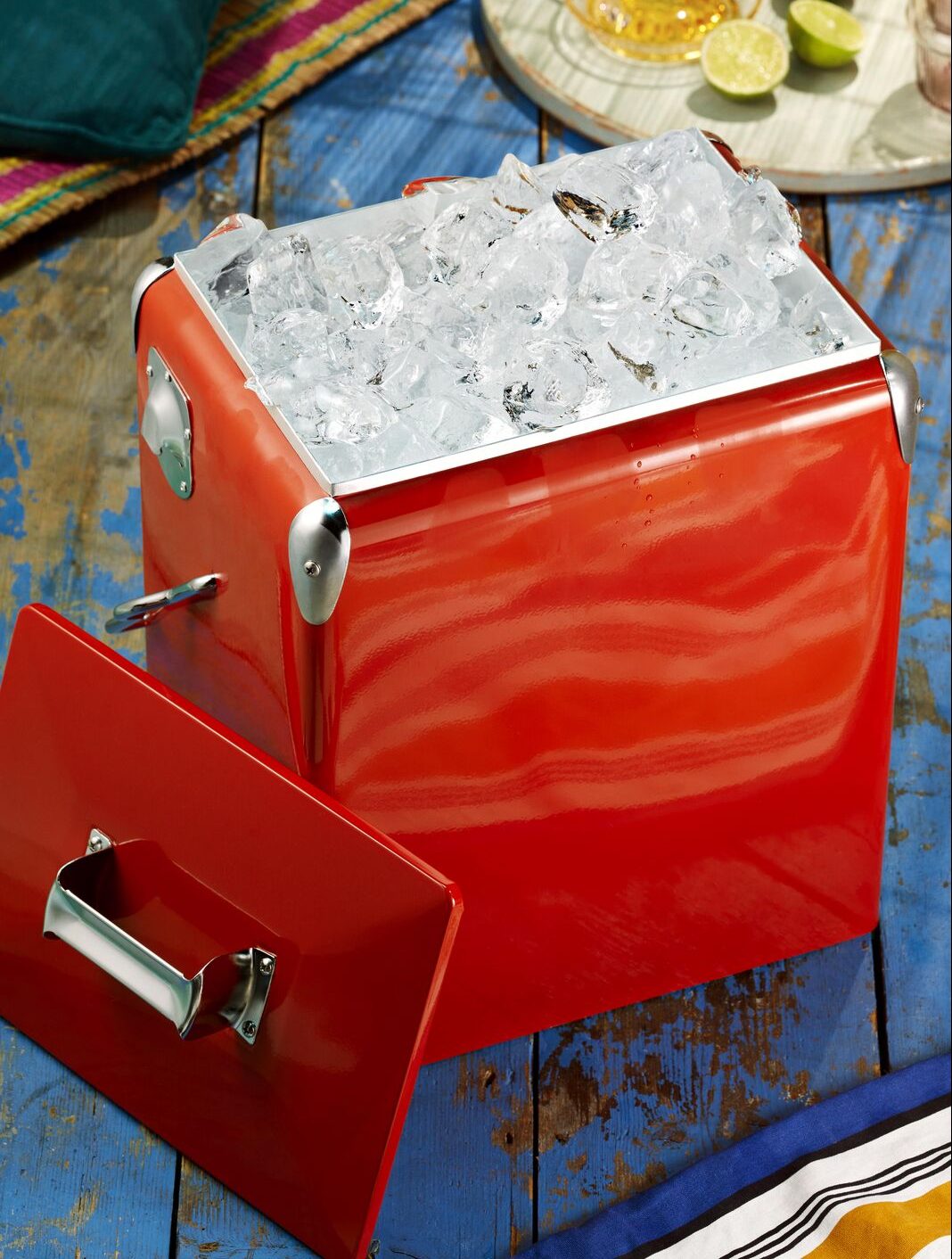 ICE
Let's be honest, we have to consider ice an integral ingredient when it comes to cocktail making. Rocks or cubes, crushed or shaved, the shape and texture of this frozen miracle can make or break a cocktail. Make sure you get it right to create the pinnacle replica drink.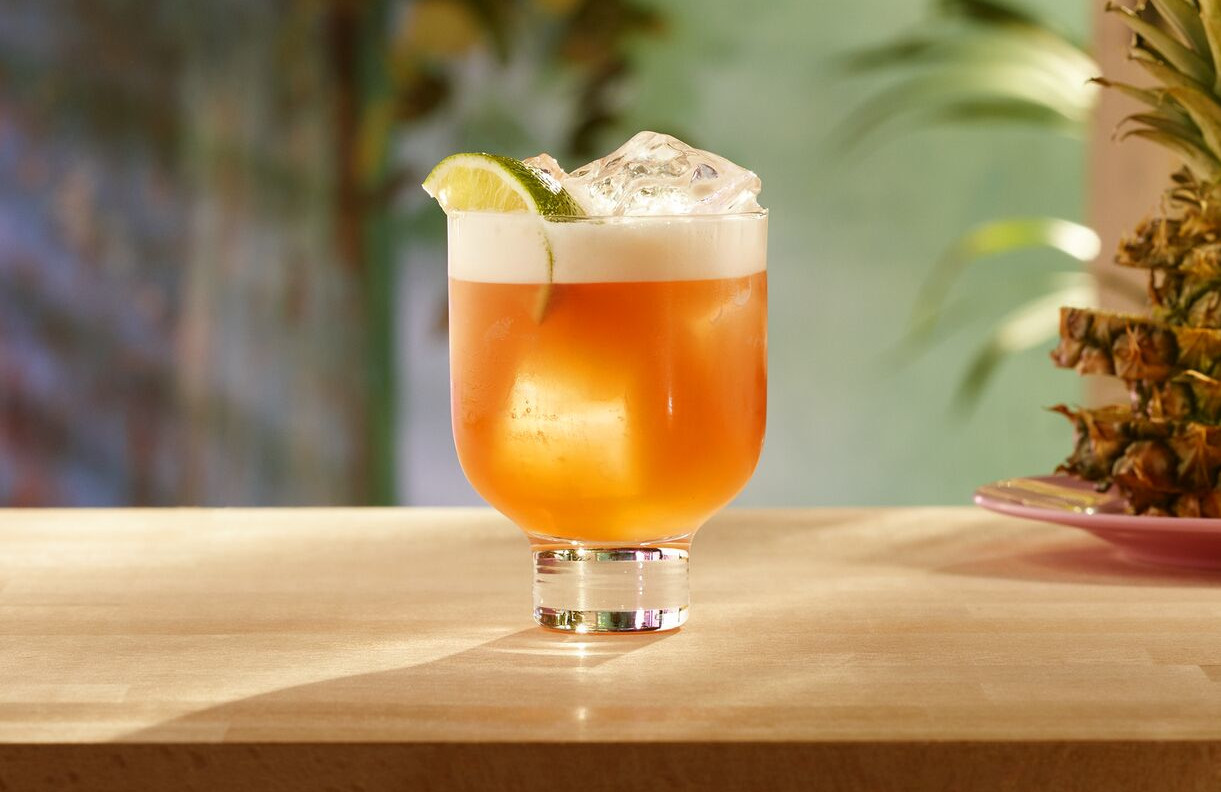 Take flight and soar through the air with this tropical drink, said to have originated from Kuala Lumpur. A combination of BACARDÍ Carta Negra sweetened with pineapple juice and lime juice will have you ready to shake your tail feather.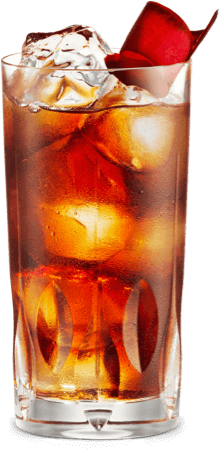 KNIGHT CUP
A modern-day classic bestowed on us by Moscow's Elizaveta Evodkimova. Taking inspiration from the loyalty, tradition and family heritage of BACARDÍ Carta Blanca, this legendary cocktail mixed with pomegranate liqueur will have you calling the cavalry to join you for a drink.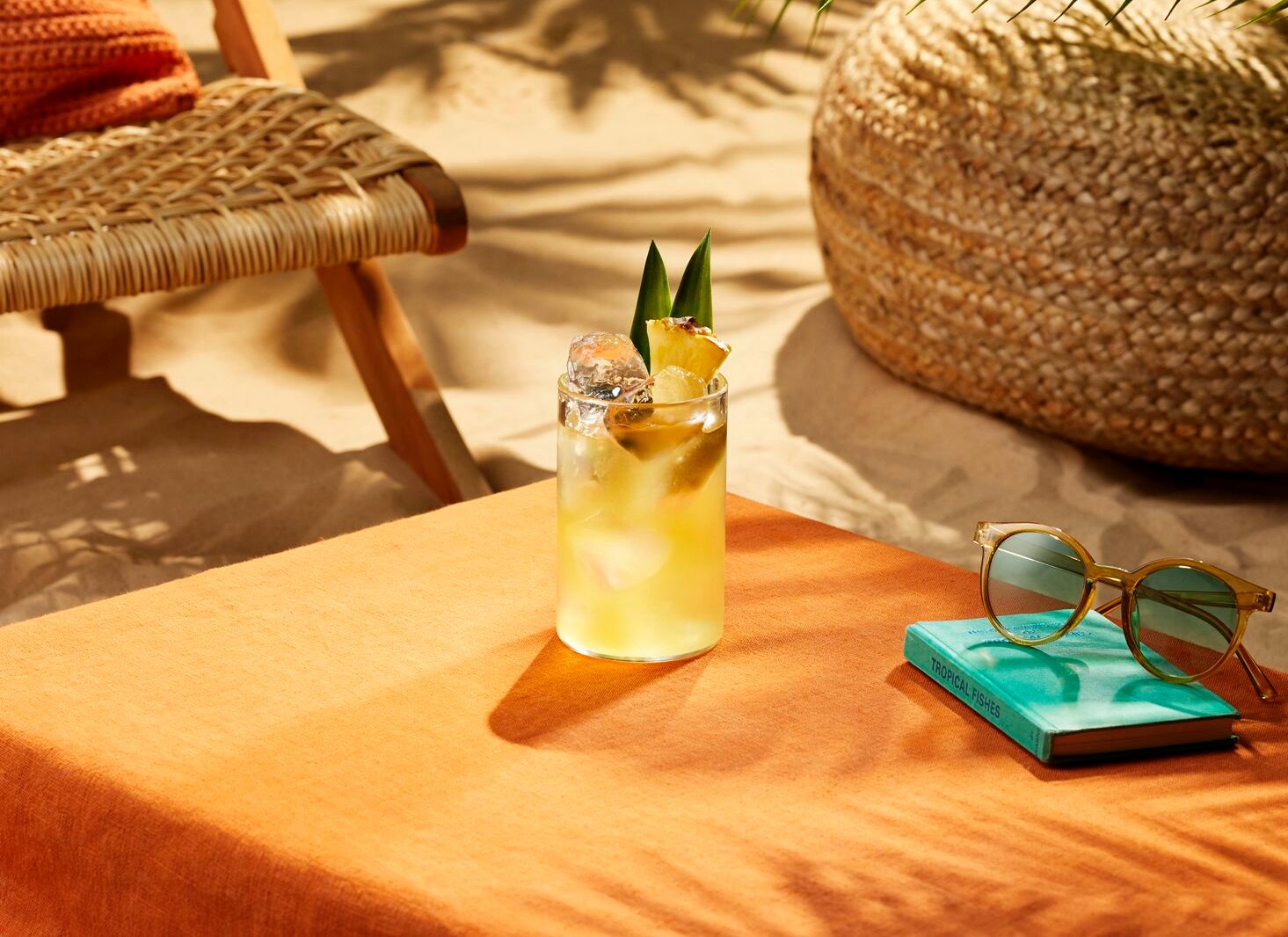 LIFE'S A BEACH
Life's a beach, and that's why we created this cocktail. Mix passionfruit, lime, coconut water and BACARDÍ Añejo Cuatro rum for an enjoyable, refreshing cocktail to sip on when chilling with friends.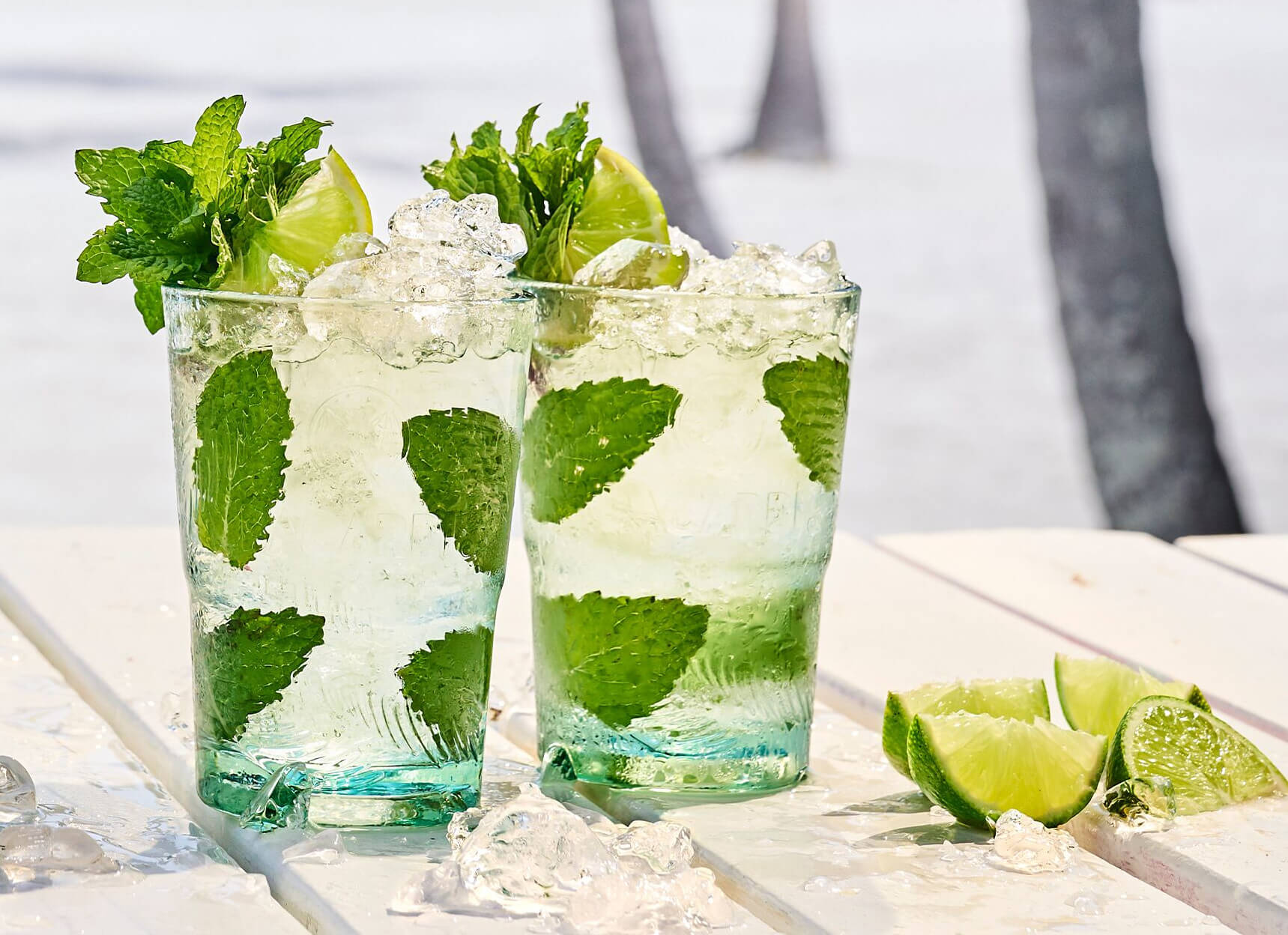 If ever you're asked to think of the ultimate rum-based cocktail, the classic Mojito is likely to come up top. We love this iconic cocktail, not least because the original mojito was made with BACARDÍ rum. Refreshing BACARDÍ Carta Blanca white rum added to the cool, crispness of freshly squeezed lime and mint makes it the ideal cocktail for sundown and other magical moments.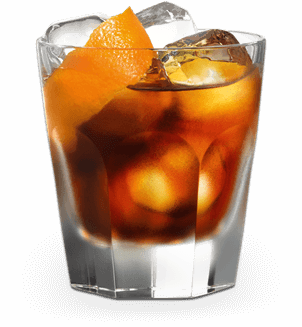 NOCTURNO
Awaken your senses with this coffee-infused cocktail, perfect for after-dark sipping. Nocturno is made with BACARDÍ Carta Negra and coffee liqueur, and the addition of a burnt orange garnish gives this night-time treat an extra layer of excitement.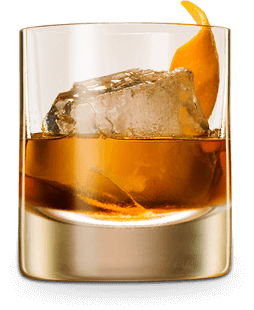 The Old Fashioned gets a new lease of life thanks to our BACARDÍ spin. The Ocho Old Fashioned uses BACARDÍ Reserva Ocho to give it a pleasing distinction. So, raise your glass and toast to the future.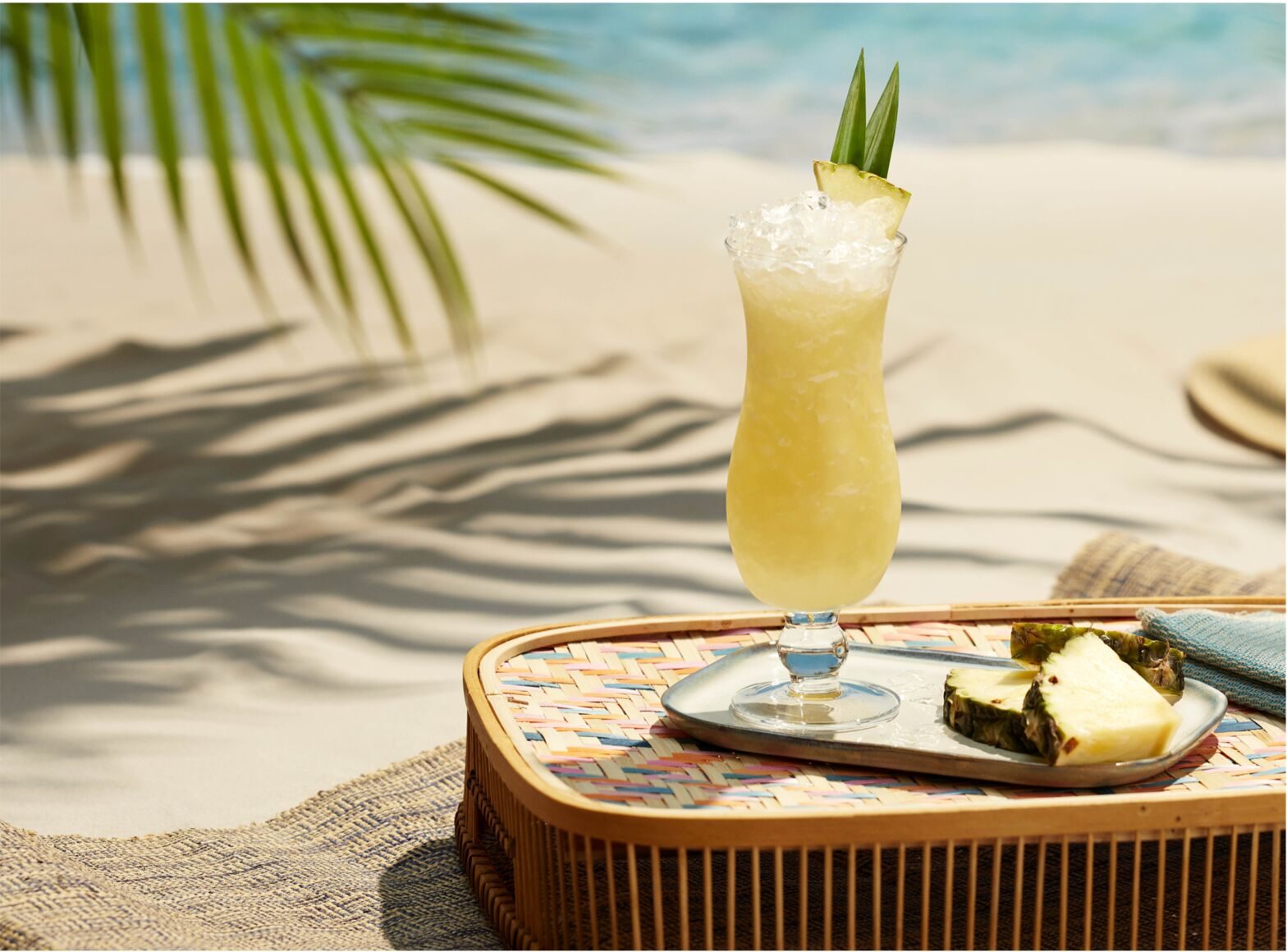 The humble Piña Colada really is a national treasure, and we're proud of the BACARDÍ heritage behind it. Take a sip of this mellow rum cocktail made with fresh coconut water and pineapple and be whisked away to the sun-soaked tropics where this delightful concoction originated.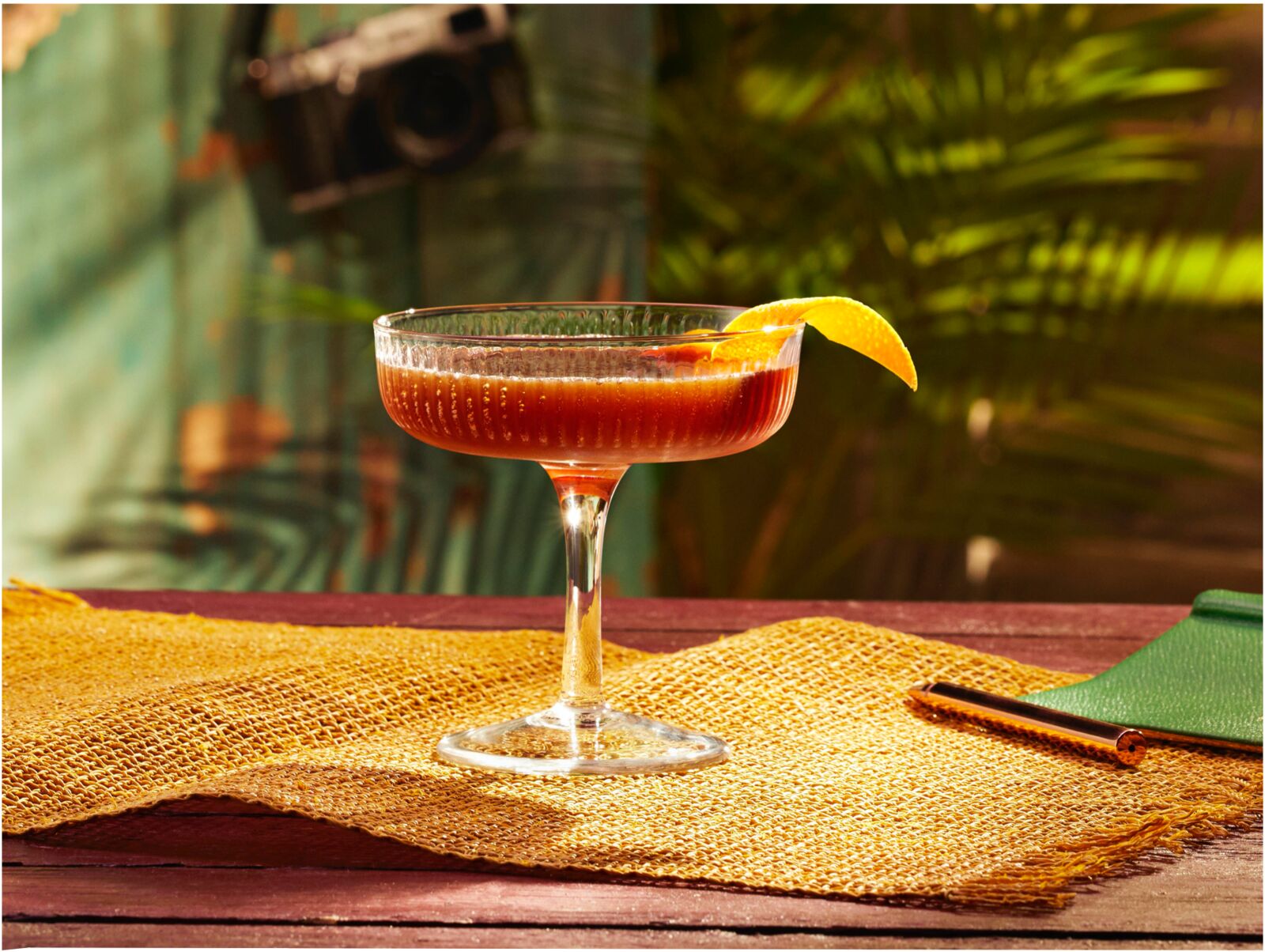 QUARTER DECK
There's no room for jokers when it comes to Quarter Deck. BACARDÍ Carta Blanca mixed with sherry and lemon juice, served in a martini glass makes this is the ideal concoction for the kings and queens amongst us.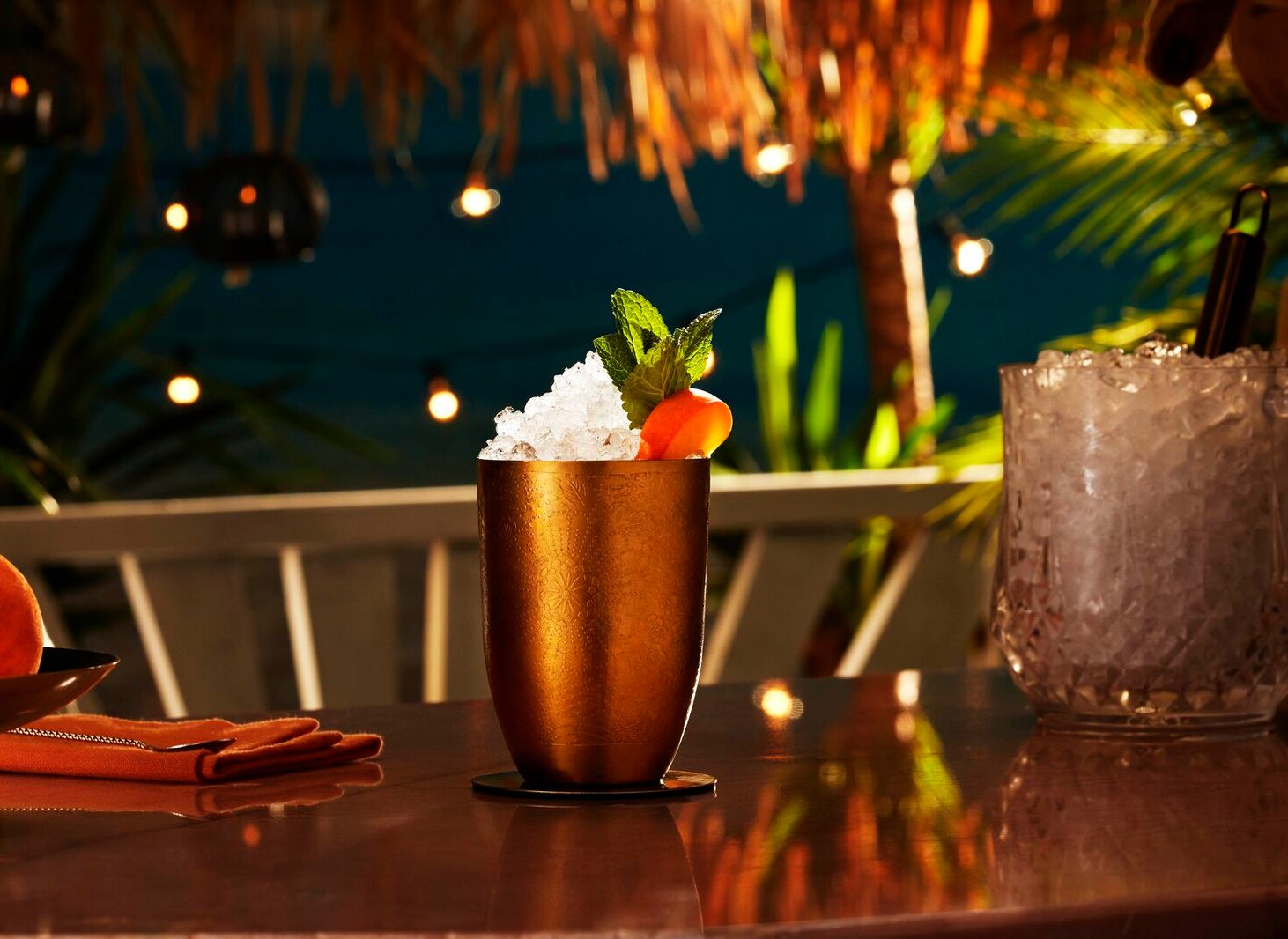 RUM JULEP
Another reimagining of a classic is our Rum Julep, inspired by the Mint Julep typically served at the Kentucky Derby in Louisville. Switch it up with BACARDÍ Ocho rum and get ready to saddle up and have the ride of your life.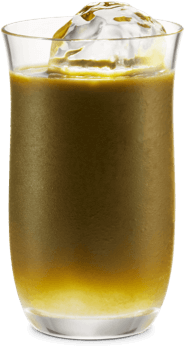 SPEAK LOW
A drink to make you green with envy. This gorgeous cocktail gets its stunning green hue from Japanese matcha powder added to BACARDÍ Reserva Ocho rum. A beguiling autumn warmer as the leaves start to fall.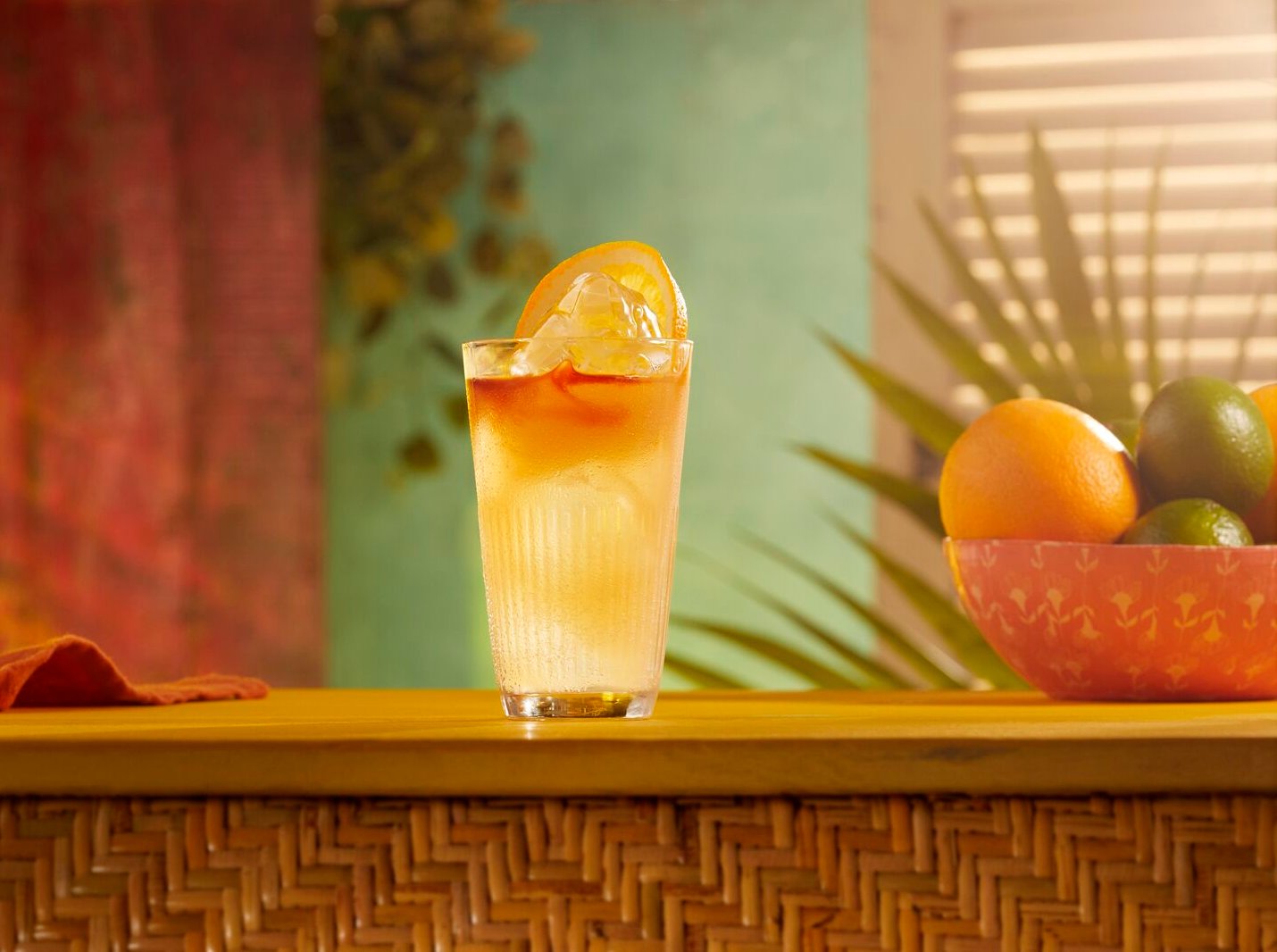 Ginger is a favorite flavor in the Caribbean, so it's no wonder it's a perfect pairing with rum. Spanish for 'Black Storm', the Tormenta Negra uses BACARDÍ Carta Negra rum for an intense experience like the name implies. Tackle this storm head on for an intriguing balance of spice and sourness.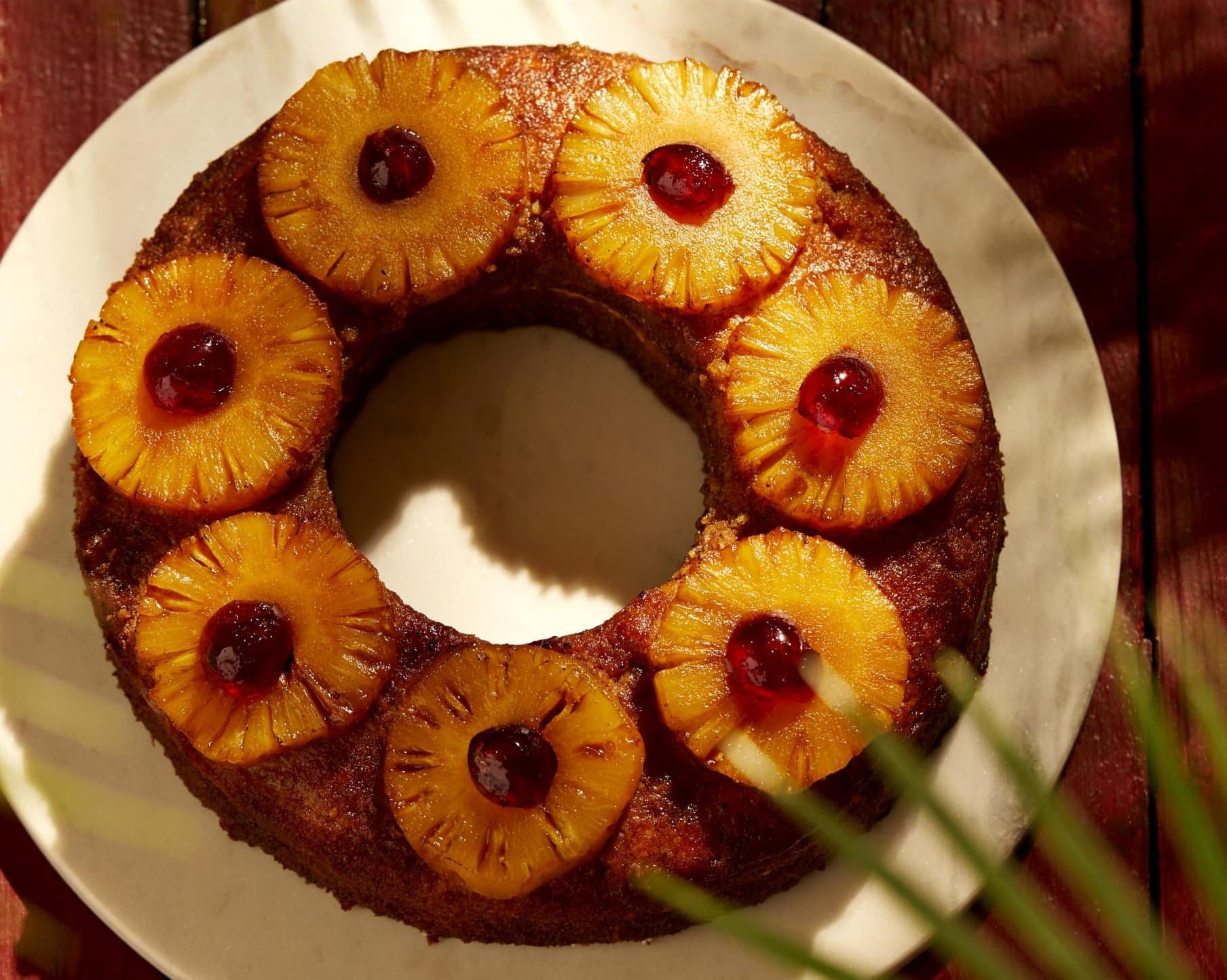 UPSIDE DOWN CAKE
When you think of celebrations, cocktails or cake are the two things that come to mind and rum is an ideal ingredient for both. Try your hand at baking a Caribbean inspired pineapple upside down cake and experience BACARDÍ in decadent new ways.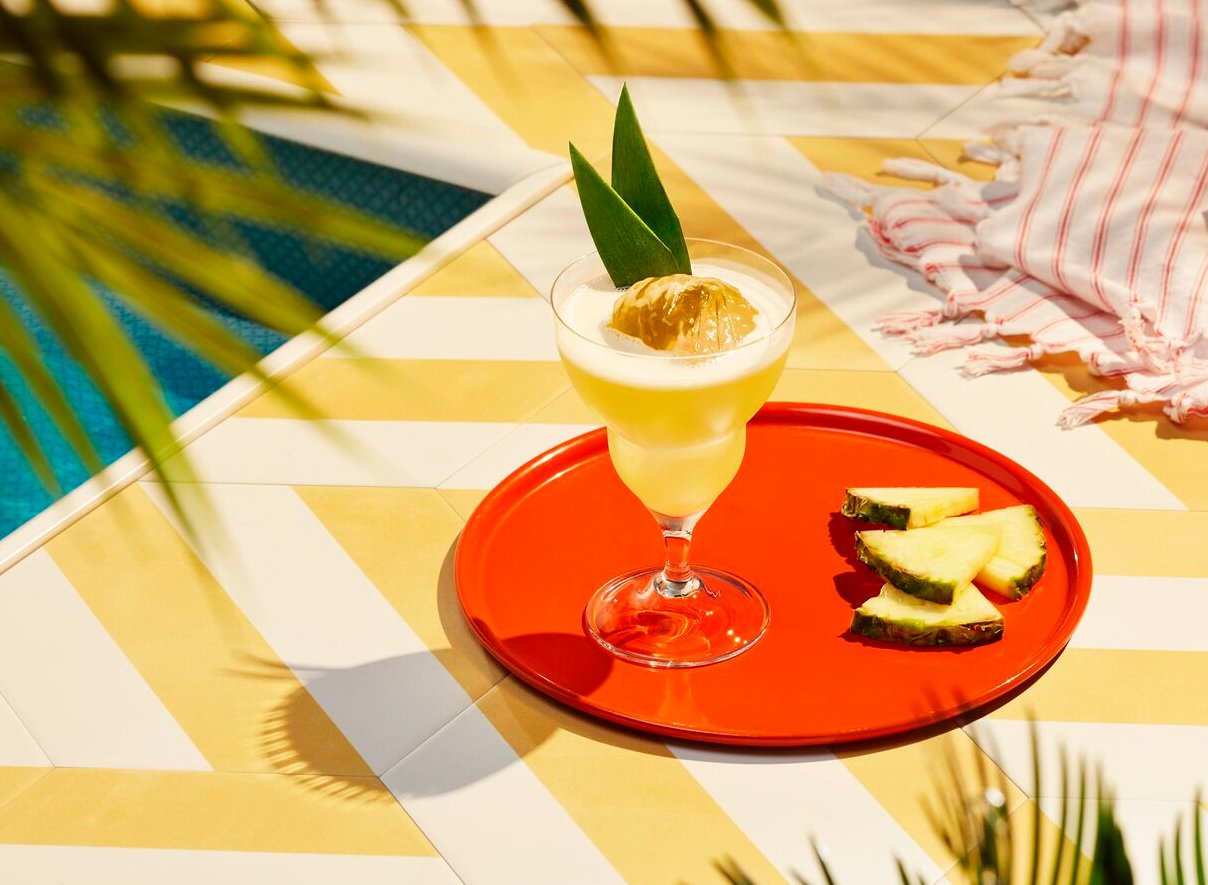 VENCEREMOS
Winner of BACARDÍ Legacy in 2016, GN Chan's cocktail creation Venceremos is full of surprises. A unique twist on the BACARDÍ Piña Colada with the addition of two common Asian food pairings – cucumber and sesame oil – represents where GN is from and where his bartending career began.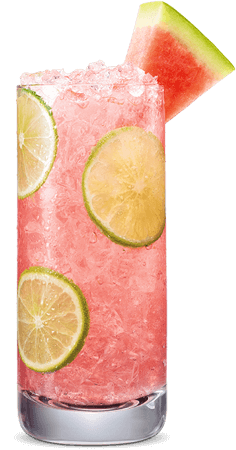 Refreshing by name, refreshing by nature. This restorative tipple will perk you up on hot summer days with its flavorful taste combination of BACARDÍ Lime and watermelon, garnished with lime circles or a wedge of fresh watermelon. Give in to your ultimate summer fantasy.
X MARKS THE SPOT
It's time to reveal this luscious drink with all your favorites, premium aged rum, coffee liqueur, honey and Angostura bitters. Top it off with the sweetness of an orange and sip on this tasty treasure.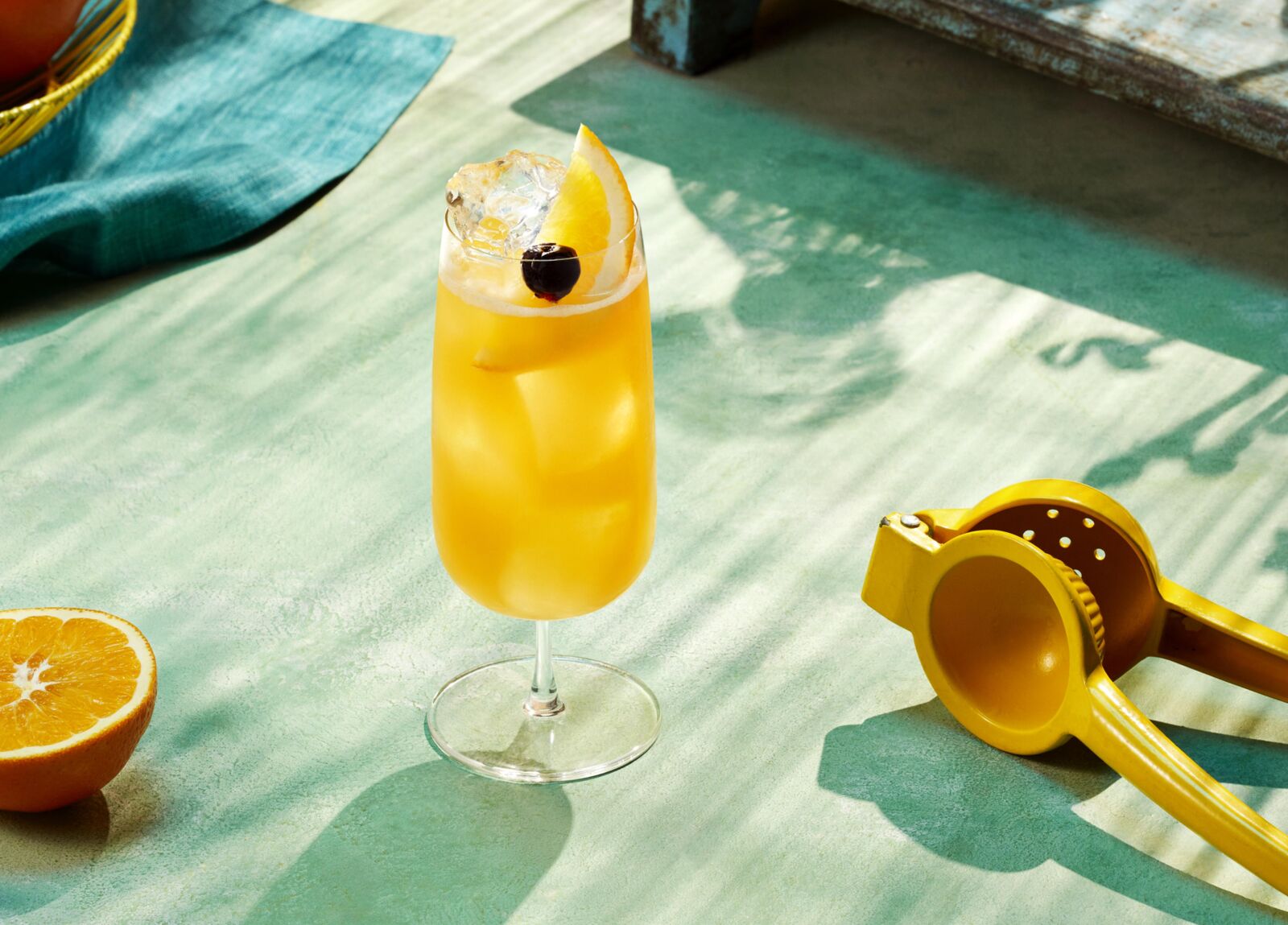 YELLOW BIRD
This vibrant cocktail shares the same color as a canary as suggested by its name and is a delicious ode to the tropical locations it often inhabits. BACARDÍ Carta Blanca is shaken with fresh lime juice for a drink that will have you singing its praises.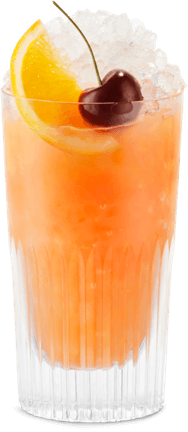 It's easy to be frightened by the name, but this intensely fruity cocktail is nothing to be feared. With the inclusion of two BACARDÍ rums, the Zombie is a must-try for any rum enthusiast. Go on, we double dare you.
Related content
Explore BACARDÍ