COCKTAILS
Frozen Cherry Limeade
With the addition of BACARDÍ Lime Flavored Rum, America's favorite slushie grew up – and it's even better than you remembered. This enjoyable summertime favorite will make you move just like it always has.
How to make a
Frozen Cherry Limeade
1 1/2

oz BACARDÍ Lime Flavored rum

3/4

oz Monin® Cherry Syrup

3/4

oz lime juice

1 1/2

oz lemon-lime soda

1

cup of ice
Lime wedge and fresh cherry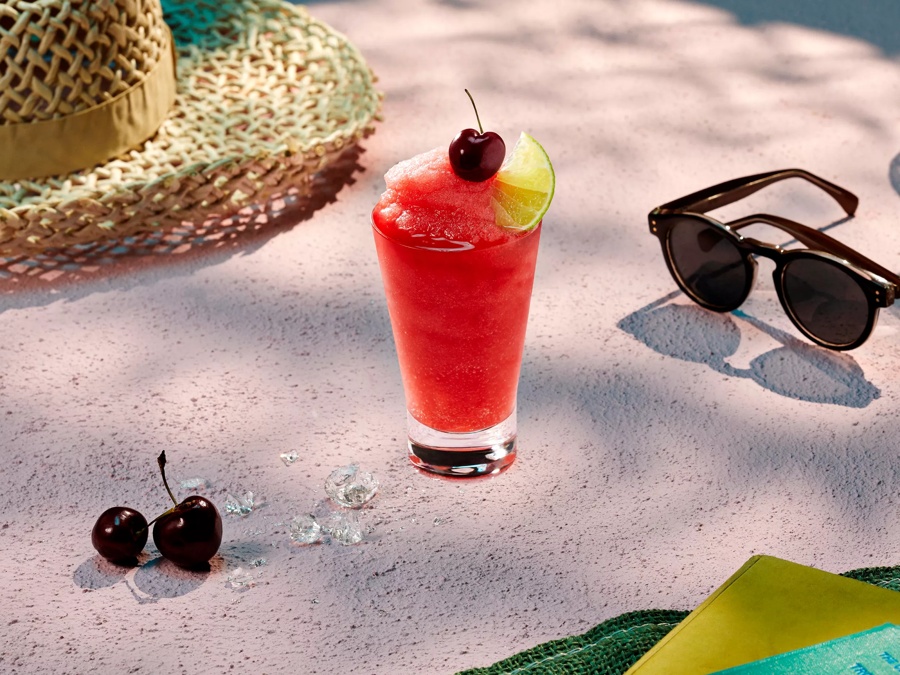 Frozen Cherry Limeade recipe
One step at a time
1
Combine
Combine all ingredients in a blender.
2
Blend
Blend until a frozen slushy consistency forms.
3
Serve
Serve in individual highball glasses.
4
Garnish
Garnish with a lime and a cherry.
MERCHANDISE
GET KITTED OUT
Glasses. Squeezers. Cocktail kits. Discover everything you need to create standout BACARDÍ cocktails.
OUR RECOMMENDED rum COCKTAILS
Like This? Try These
If this is your kind of cocktail, here's our selection of other BACARDÍ cocktails that might suit your taste