You are reading
Honoring the Past, Empowering the Future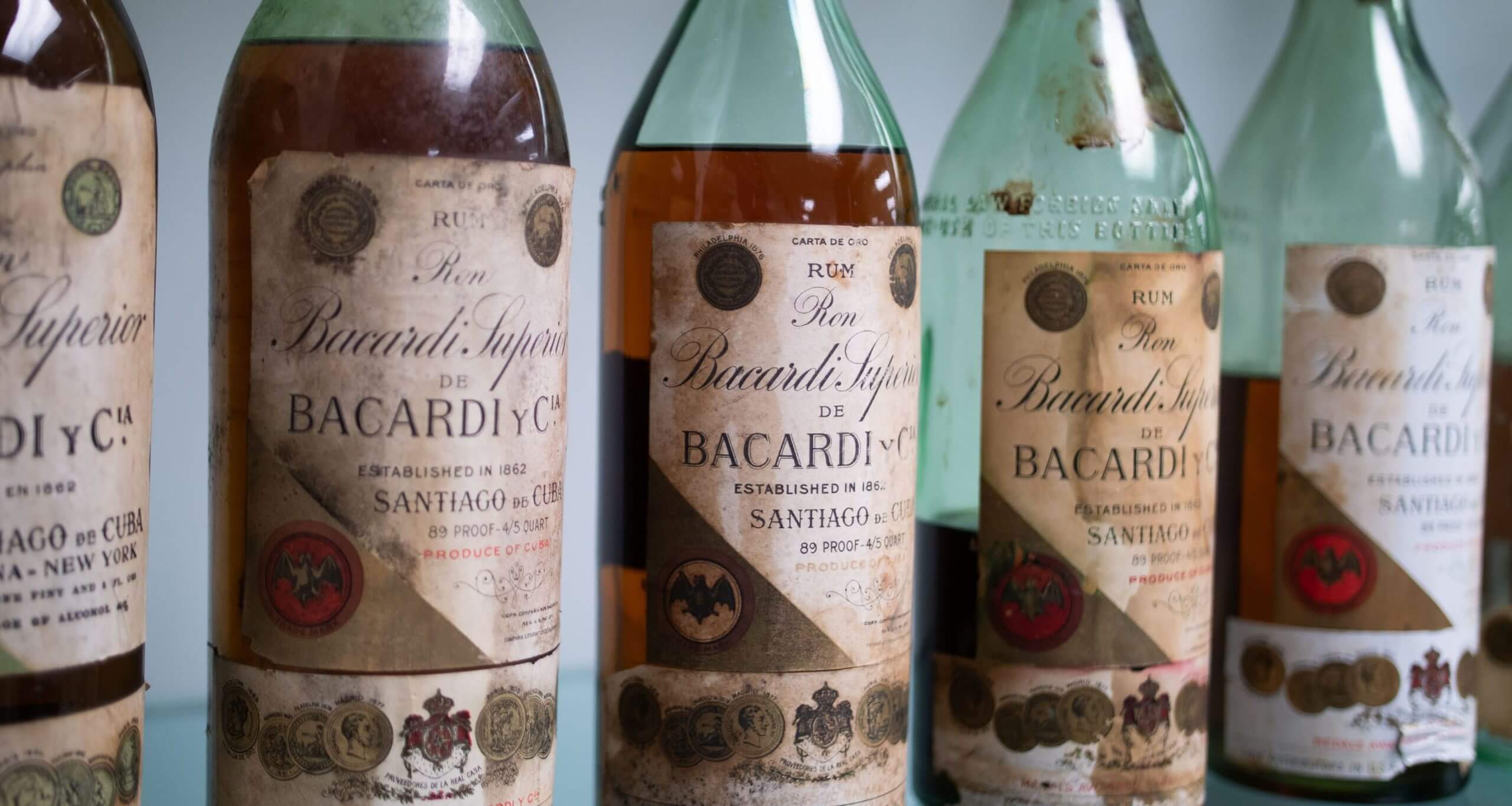 EDITORIAL
Honoring the Past, Empowering the Future
4 MIN READ
Meet Rachel Dorion, The Woman Behind The Bacardi Archives
At 27 years old, Rachel Dorion holds the keys to her family and the entire company's history. As a sixth-generation Bacardí family member, Rachel has always held the 159-year legacy of her family close to heart. Growing up, her grandfather would share stories of her family, the company and life in Cuba. Fascinated by all of this, she knew she wanted to share those stories with the world, so she took on the role of official BACARDÍ Archivist, preserving 159 years of the Bacardi company, rum, and family. For International Women's Day, we sat down with Rachel to talk about the company's legacy and how the past finds its way into BACARDÍ's future. Peep the video for a personal tour into her world in the archives and read our interview below!
So, what are the BACARDÍ Archives?
The Bacardi Archives are the historical, private archives for the BACARDÍ brand, family and company. Think of it like a library, where Bacardi teams, guests, scholars and family members come to research and find information or inspiration. But the history of Bacardi isn't just preserved in books and on paper; it's embedded in our thousands of rum bottles, company documents, old photographs, hand-written notes, historical artifacts and so much more. My role is to interpret and preserve those historical artefacts and share their story with the world.
How long have the archives existed?
The archives were started just over 20 years ago with a box of 35 mm slides and a few family photographs. Today, we're proud to preserve more than 18,000 items in our collections – a number that continues to grow as our legacy continues to unfold before us each day.
What does a typical day in the archives look like for you?
No two days look the same for me. One day I could be researching and cataloguing a new BACARDÍ rum bottle collection, digitizing some of our cocktail books, and overseeing the preservation of centuries-old documents. The next day, I could be giving an induction presentation to teach new hires about the amazing history of Bacardi.
One of my favorite things about working in the archive is that we help inspire the brand to innovate new products and packaging. One example of these projects is right on our rum bottle. The bat device you see that was introduced in 2015 is a combination of a few of the first BACARDÍ bat devices from the late 1800s found on old company documents and rum barrels preserved in our archives.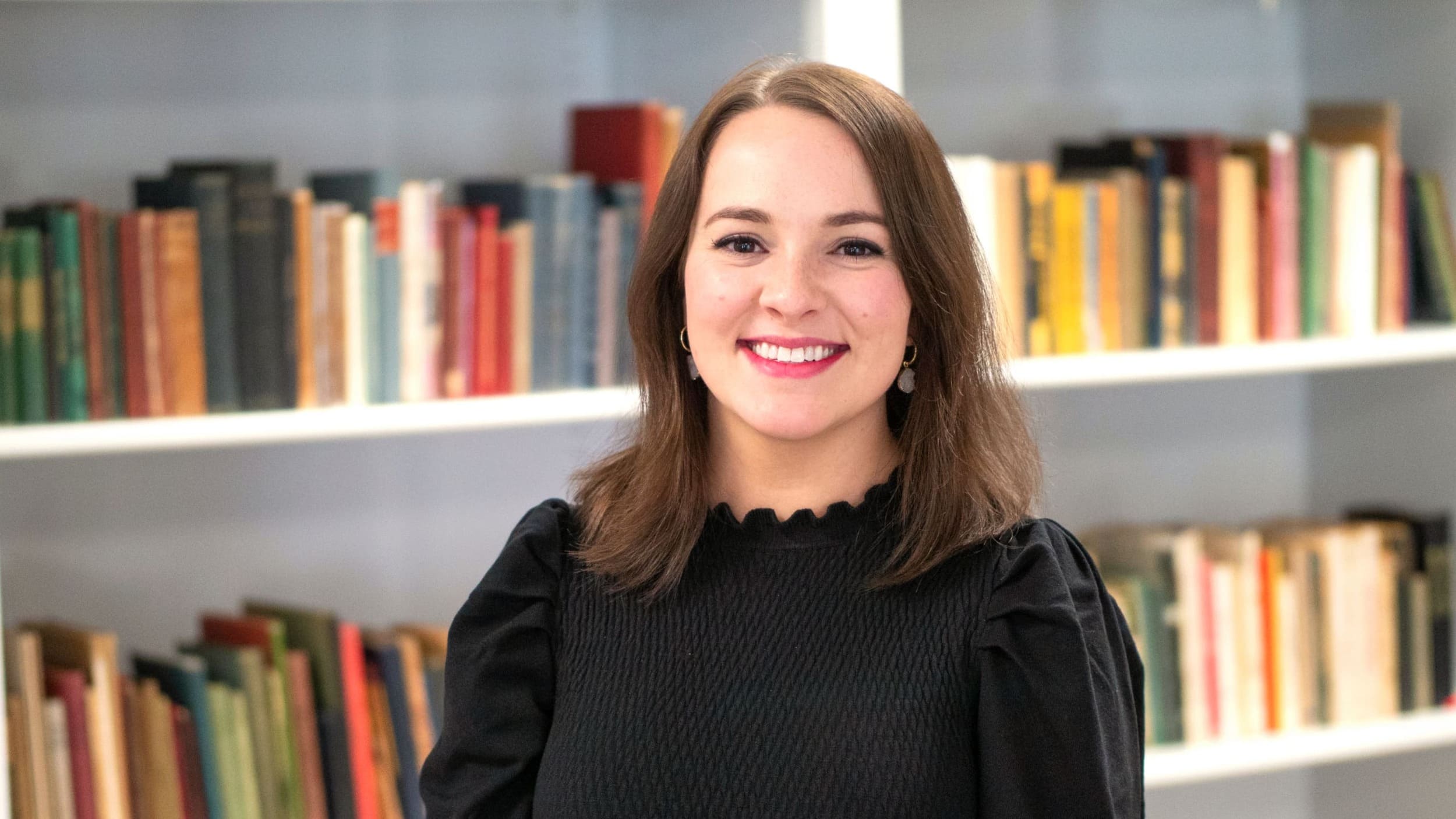 What is one of your favorite parts about your job?
Education and storytelling is a big part of what makes my role at Bacardi so unique. Like a heritage ambassador, I get to lead seminars, trainings, and tours of our archives to help our people at Bacardi and family members learn the history of the world's most awarded rum and all that's happened over our 159-year legacy. I learn something new every single day and I'm finding there's always a new story to be told!
What's something you were surprised to find in the archives?
A few days after I started my role in The Bacardi Archives a few years ago, I stumbled across an image of my late great-grandmother, Lalita, who I never had the chance to speak with. It was a photo of her in the 1920s when she was my exact age, with her signature on the back. I remember feeling like she was there with me, and it was such a special moment that reminded me how incredibly honored I am to carry on the family archivist legacy at Bacardi and ensure her story and so many others live on.
You have to get out of the archives sometimes! What do you like to do outside of work?
I've always been a huge homebody! I look forward to my time at home doing the things I love in order to rest and recharge. Unsurprisingly, my love of organizing the archives has spilled over into my home. I'm a big foodie, so you can typically find me in my kitchen whipping up something sweet or a new cocktail recipe. During the pandemic, I've been lucky to be able to reconnect with some hobbies I used to love like painting and drawing.
I do get out of my house, too! I've never lived at or near a beach my entire life, so on most weekends I love to get out and take a walk or catch up on a great book for some fresh air and dig my toes into the sand. Living in an amazing city like Miami I'm never at a loss for creative inspiration!
What's one piece of advice you would give to women – especially in the spirits industry?
Say 'Yes' whenever you can. Years ago, when I first applied to this role at Bacardi, all of the uncertainty of moving to a new city and starting a new role seemed so overwhelming. It almost deterred me from my dream job! Stay fearless and know that one day those feelings of uncertainty will be replaced with gratitude for all the new opportunities 'yes' brings.
Also, network wherever and whenever. The world of spirits is vast. Connect with a mentor (or many!) who will help you navigate it.
We can't let you leave without knowing this: what's your favorite BACARDÍ cocktail?
Of course I'm a fan of the classics! I've always got fresh limes, sugar, and BACARDÍ rum at home for mixing up the perfect BACARDÍ Daiquiri. Snag the recipe here!
Ingredients:
2 OZ BACARDÍ SUPERIOR RUM
1 OZ LIME JUICE
2 TSP EXTRA FINE SUGAR
Method: Pour sugar and lime juice into a cocktail shaker, and stir until the sugar has dissolved. Add BACARDÍ Superior Rum, fill the shaker halfway with cubed ice, and add crushed ice to fill the shaker. Place the lid on the shaker and shake vigorously until thoroughly shilled. Strain through a fine tea strainer into a chilled coupette.
BACARDÍ has always had strong women at the helm. After all, it was Doña Amalia Bacardí who suggested using the bat as the company's symbol. Today, we have thousands of women across the globe to thank for keeping BACARDÍ's legacy alive, and we wanted to give a shoutout to a few key women who play a big role in inspiring you to Do What Moves You through our storied rums. Stay tuned for more interviews from the women behind Bacardi around the world. We raise our glasses to you today. Cheers!
RELATED CONTENT
EXPLORE BACARDÍ