BACARDÍ rum is a natural mixer. Take inspiration from these classic rum cocktail recipes and make the drink that makes the moment.
Zombie
The Bacardi riff on the classic Zombie packs a punch, with two of our finest rums: Bacardi Superior and Bacardi Black.
History of the
Zombie Cocktail
The Zombie is the brainchild of Donn Beach, the father of Tiki Cocktails. Much intrigue and bar lore surround the New Orleans native, born Ernest Raymond Beaumont Gantt. The raconteur infamously bootlegged during Prohibition, acquired treasures (and a taste for rum) during his swashbuckling adventures around the Pacific and married the two when he opened his eponymous Polynesian bar (Don the Beachcomber) in Hollywood, California after the repeal in 1933.
Don Beach is credited with creating more than 80 classics, including the Missionary's Downfall, Never Say Die, Tahitian Rum Punch and the Navy Grog, but the Zombie is arguably his most famous. His cocktails might have been notorious, attracting famous barflies including the likes of Fred Astaire and Charlie Chaplin, but their recipes remained a mystery until the 'Indiana Jones of Tiki Drinks' Jeff Beachbum Berry deciphered Beach's code.
Why is it called
the Zombie?
The Zombie - named after a patron reportedly said drinking two of these cocktails had left him feeling like the undead – was originally served as a punch. It was so potent, rumour has it the Zombie was limited to two per patron per sitting.
As time has changed, so has the potency of this drink The Zombie, like its creator, has been reinvented countless times but at its heart the zombie recipe remains a high proof concoction of fruit juice, liqueurs, and rum. Bacardi's Zombie, is made from triple sec, orange juice, lime juice and grenadine but the stars of the show are Bacardi Superior and Bacardi Gold Rum.
How to Make a
Zombie
Pour all ingredients into a shaker full of ice and give it a go. Then strain and pour into a highball glass filled with ice.
Give it a stir with a bar spoon and garnish with a cherry and orange slice.
The Original BACARDÍ MOJITO
Add BACARDÍ Superior rum to the cool crispness of freshly squeezed lime and mint on ice. You've just created a refreshing Original BACARDÍ Mojito - the perfect rum cocktail for sunset and other magical moments.
View recipe
CUBA
LIBRE
The Cuba Libre perfectly captures the independent spirit of BACARDÍ. Mix BACARDÍ Gold rum with cola, lime juice and lots of ice in a highball glass. Finish with a lime wedge and drink a delicious toast to freedom.
View recipe
CUATRO
HIGHBALL
As day becomes night, slow down and savor the Caribbean flavors of BACARDÍ Añejo Cuatro rum and ginger ale. It's called the Cuatro Highball or as we like to say, paradise in a glass.
View recipe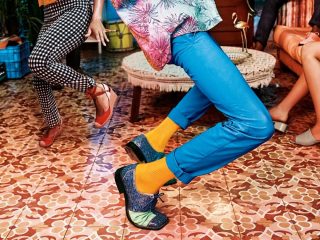 Our latest campaign celebrates through dance the individuality and freedom of spirit that BACARDÍ embodies.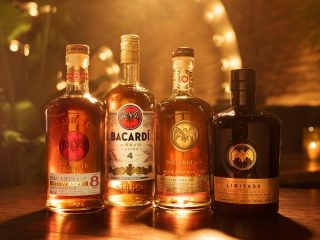 Take your enjoyment to the next level with our premium dark rums. Choose BACARDÍ Añejo Cuatro for sophisticated cocktails. Or enjoy the rich butterscotch and nutmeg notes of BACARDÍ Reserva Ocho. For a luxurious sipping experience it has to be BACARDÍ Gran Reserva Diez - barrel aged for ten years.