You are reading
BRING THE CHEERS THIS HOLIDAY SEASON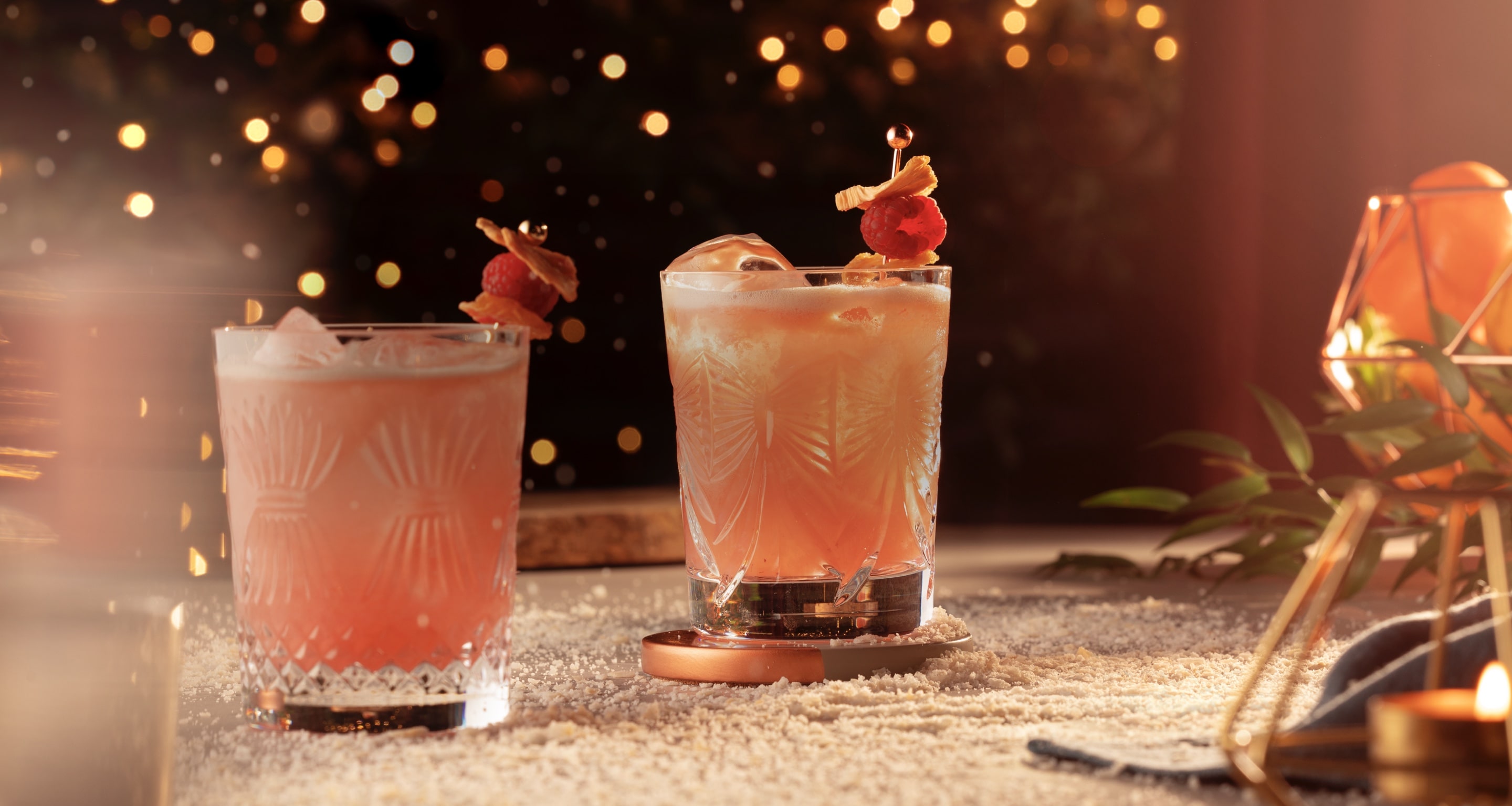 Editorial
BRING THE CHEERS THIS HOLIDAY SEASON
4 min read
Tradition, but make it yours
It's almost the "most wonderful time of the year" again – holiday season! We know it can get hectic during the season with holiday gatherings, festive dinners, socially-distant FaceTimes, socially-distant festive dinner holiday FaceTimes…

So from gifting to cocktails, here's a few holiday hacks that taste like tradition, but leave you plenty of time for fun, getting festive and bringing the cheers.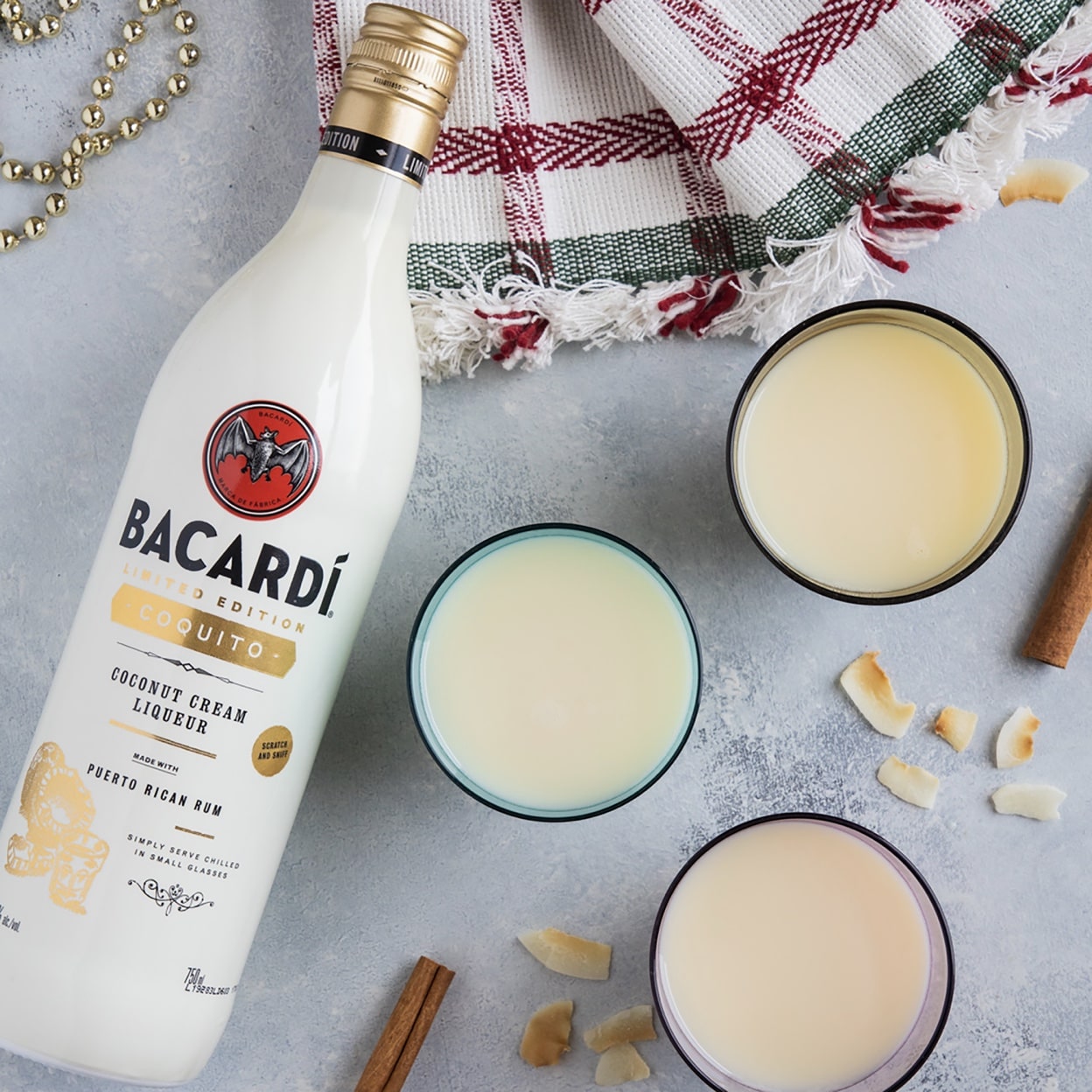 All I WANT…
BACARDÍ Coquito
Even at the shortest notice, you can turn up to any occasion with a couple of bottles of BACARDÍ Coquito and the whole party will welcome you and Eggnog's fun Caribbean BFF with open arms. With Coquito's nostalgic flavor of toasted spice, silky coconut, hints of vanilla and cinnamon, it pays homage to Grandma's favorite recipe but without the hours of kitchen prep. It's rum, spice and everything nice all in one bottle, on limited release during the holidays.
If you're in the mood to get "their eyes all aglow" with your master mixology skills, you can mix your own BACARDÍ Coquito Cocktail with BACARDÍ Superior Rum. Or, for a surprising twist on the much-loved Mojito, the Ho Ho Mojito, made with BACARDÍ Spiced, will do nicely.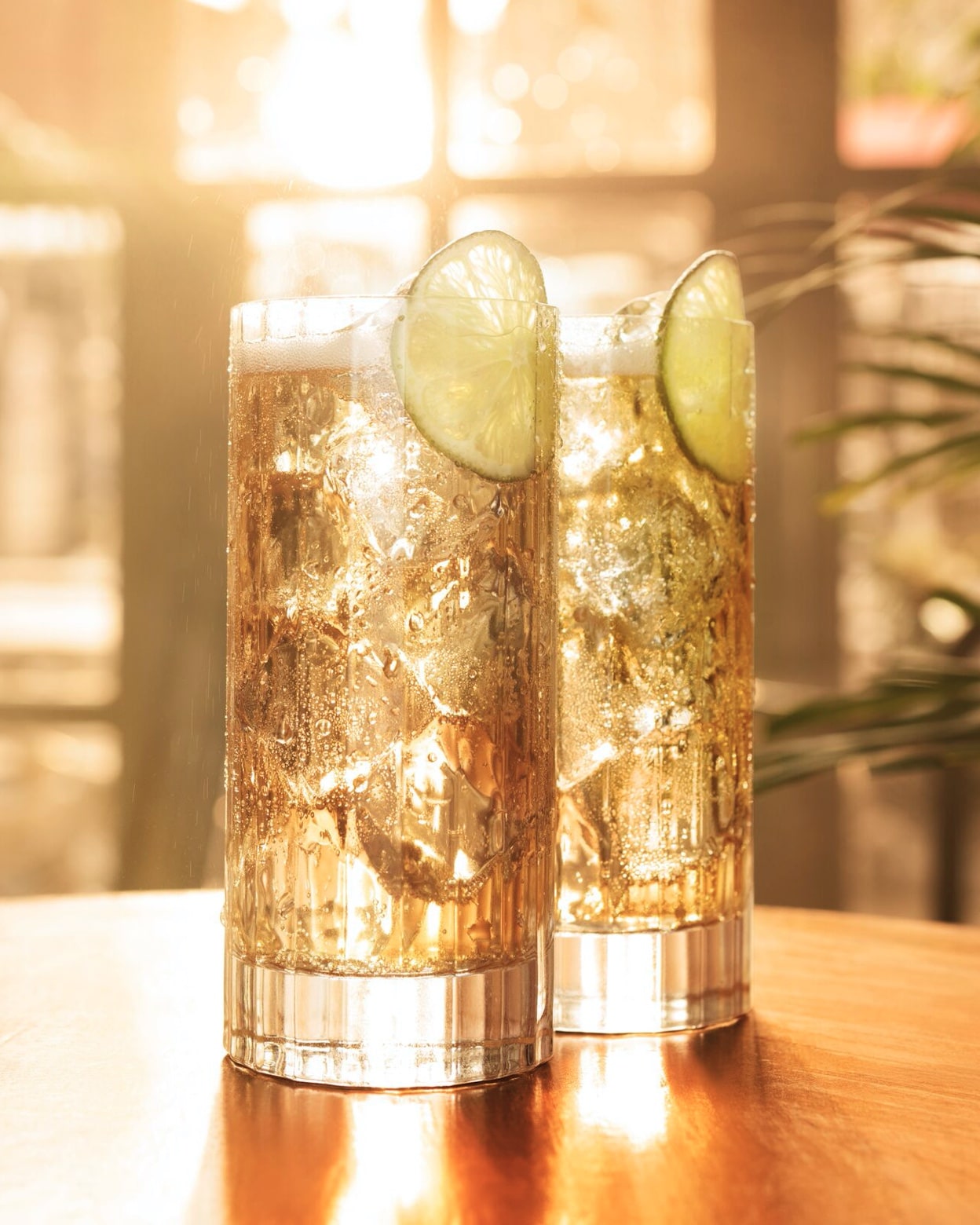 HAVE YOURSELF A MERRY LITTLE…
BACARDÍ GINGER SNAP
The BACARDÍ Ginger Snap is a rum-riff on a classic. It's unconventional yet easy enough to make for several guests at the same time – ideal for when you're hosting but don't want to get stuck serving drinks all night. Surprise the whole party (or socially-distant gathering!) with a festive cocktail, and don't miss a beat.
INGREDIENTS (FOR 1 SERVING)
1.5oz BACARDÍ Gold Rum
3oz Ginger ale
MIX IT UP
Pour BACARDÍ Gold Rum and ginger ale into your glass pitcher filled with cubed ice. Mix gently. Garnish with lime wheels and serve, for a very merry party indeed.
For another seasonal party pleaser, try Gingerberry Punch, made with BACARDÍ Superior.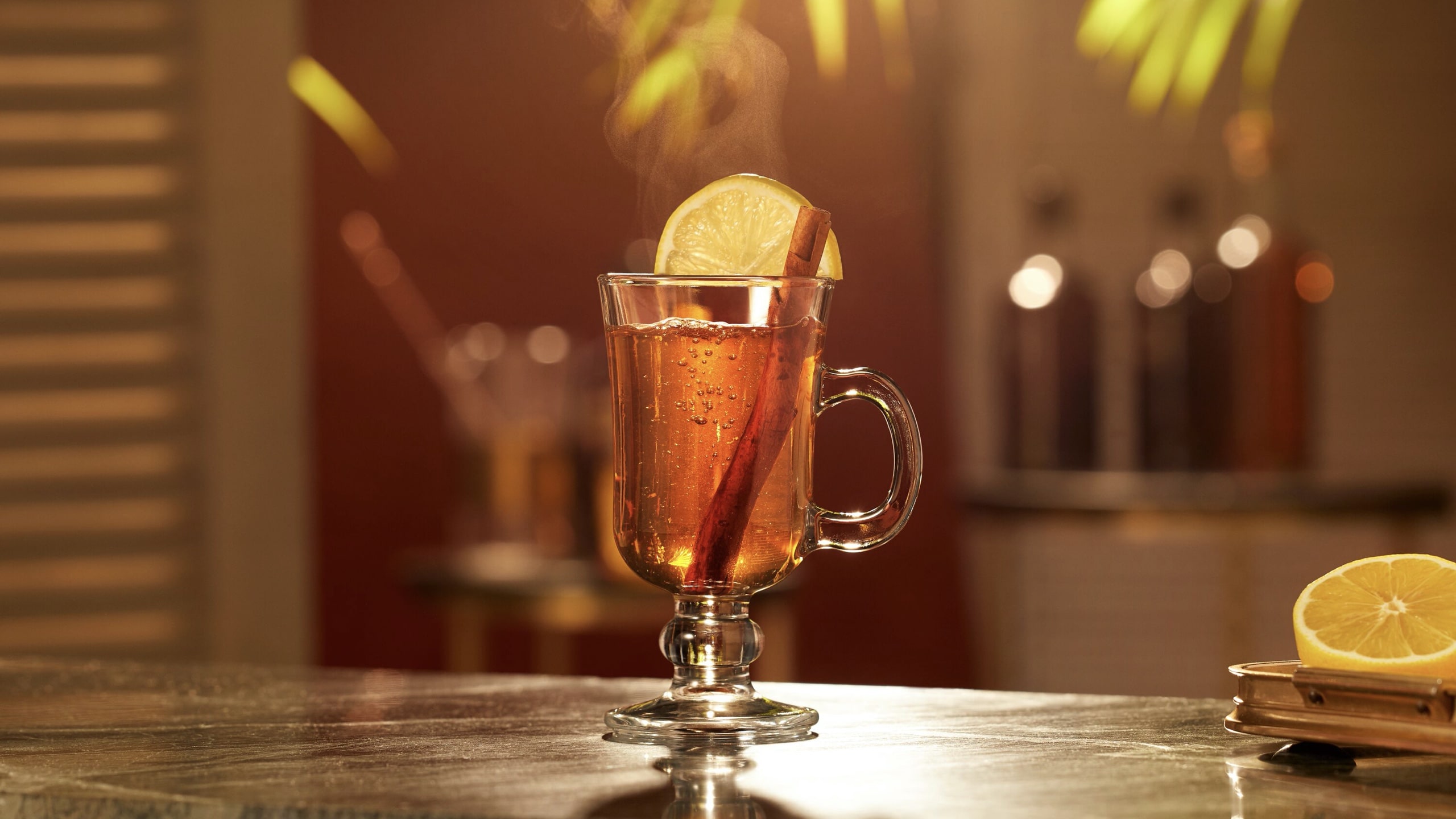 HOME FOR THE HOLIDAYS…
RUM TODDY
'Tis the season to get cozy, and a BACARDÍ Rum Toddy does the job so well you'll be forgiven for wanting to stay home all night!
INGREDIENTS (FOR 1 SERVING)
1.5oz BACARDÍ Gold Rum
3oz Hot water
0.25oz Honey
1 Lemon wedge
MIX IT UP
Pour hot water into a tempered glass mug. Squeeze the lemon wedge into the water, add honey, and stir until the honey is dissolved. Add BACARDÍ Gold Rum, and stir gently. Serve with chestnuts roasting on an open fire…
For a creative twist on another warm favorite, try the Hot Buttered Rum, made with BACARDÍ Spiced.
Shareable gifts that keep on giving, our aged rums make the ultimate present.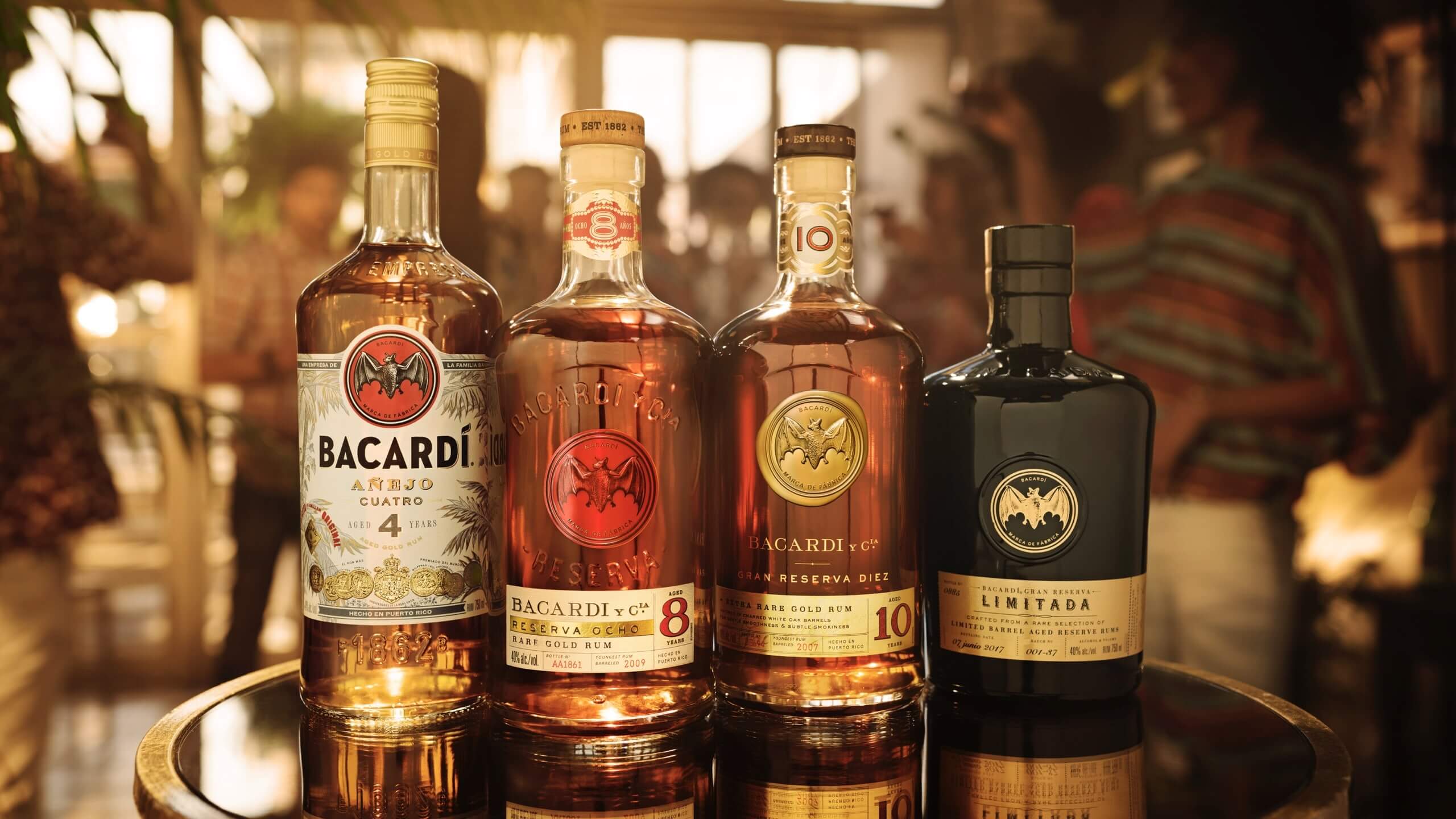 I'LL SAVE IT FOR SOMEONE SPECIAL…
BACARDÍ Añejo Cuatro, BACARDÍ Reserva Ocho, BACARDÍ Gran Reserva Diez, & BACARDÍ Coquito
When it comes to giving the gift of rum, treat the amazing folk in your life to something special. Whatever your loved one's tastes are, our aged rums make the ultimate present – they always bring the cheers.
To make that special someone feel even more special, engrave their name and a message on their very own bottle of BACARDÍ Aged Rum.
Need some tasting notes before you make your selection?
BACARDÍ Añejo Cuatro takes on notes of vanilla as it ages in the barrel for a minimum of four years—making it perfect for mixing elevated holiday cocktails. BACARDÍ Reserva Ocho, is aged for a minimum of eight years. Think of it as an alternative to whiskey to be thoroughly enjoyed in an Old Fashioned or on the rocks. BACARDÍ Gran Reserva Diez, aged for a minimum of ten years, takes on fruity and oaky notes; sip back and relax, and enjoy it neat.
Each and every bottle will bring the warmth and glow of the Caribbean sun, even when it's snowing outside.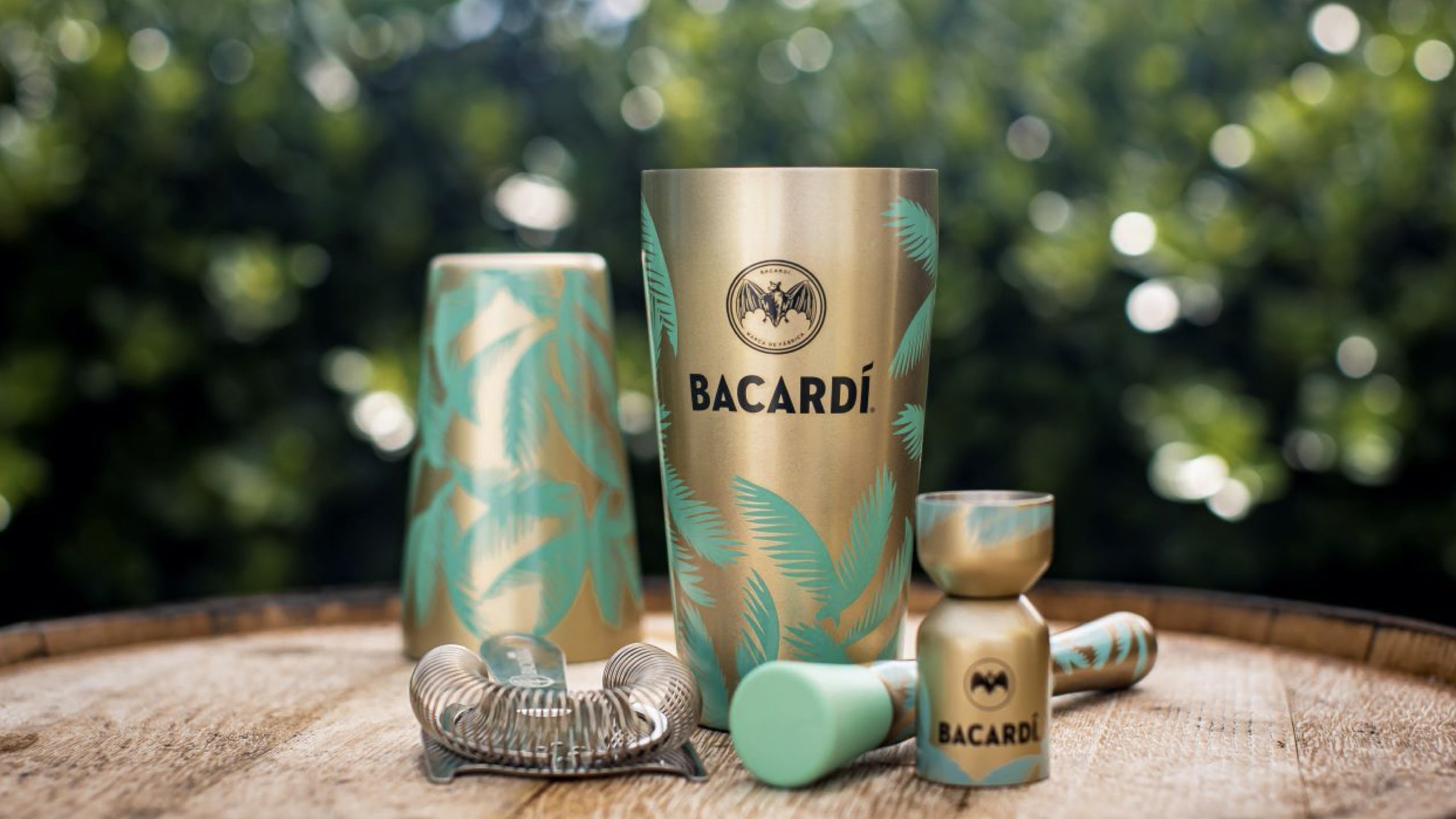 SANTA, BABY…
INTRODUCING OUR NEW BACARDÍ Merchandise
Just in time for the season, we've got fresh new merch available from the beginning of December (check back on shop.BACARDÍ.com for the drop).
We'll have BACARDÍ sweatshirts, biker shorts, tie-dyed hoodies and Tiki Shirts with our latest designs and cute vintage styling. We'll also have barware, and even a Coquito-scented candle to really get the mood right.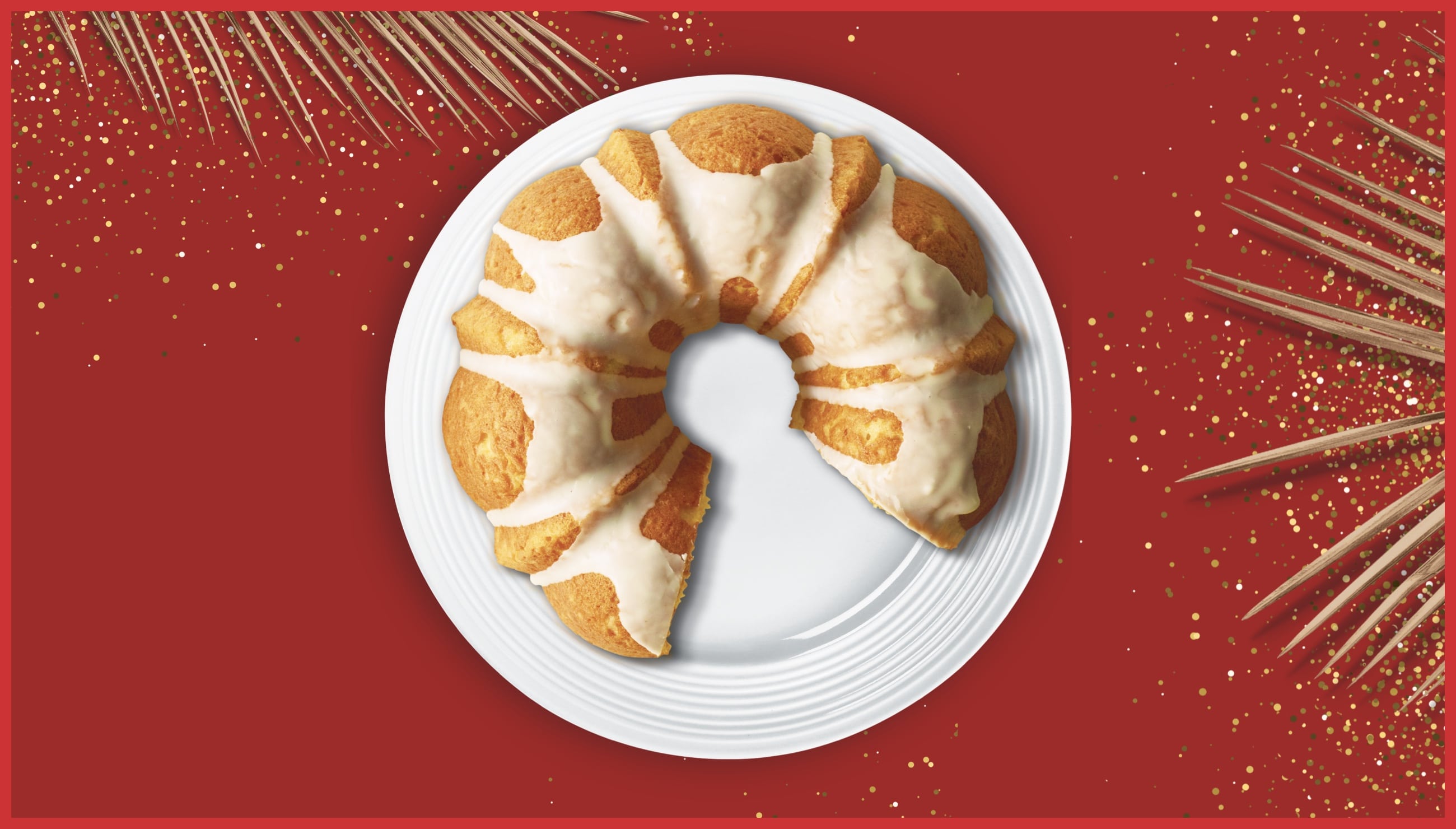 HURRY DOWN THE CHIMNEY TONIGHT…
BACARDÍ RUM CAKE
Whether you're hosting or bringing your home-baked goodness to someone else's home, spice things up this season with a festive BACARDÍ Rum Cake. It offers a deep, rich taste, and it's an easy win to impress the whole party with your baking skills.
INGREDIENTS
½ cup BACARDÍ Gold or Spiced Rum
1x cup chopped Pecans or Walnuts (optional)
1x 15 ¼ oz pkg Yellow cake mix
1x 3 ½ oz pkg Vanilla instant pudding mix
4 Eggs
½ cup Vegetable oil
½ cup Cold water
METHOD
Preheat oven to 325oF. Grease and flour 10 or 12-cup bundt pan or 10-cup tube pan. Sprinkle nuts over bottom of pan. In a large mixing bowl, combine cake mix, pudding mix, eggs, BACARDÍ Gold or Spiced Rum, oil and water. Using an electric mixer, beat at low speed until moistened. Beat at high speed 2 minutes. Pour batter over nuts. Bake 1 hour or until a skewer inserted into the cake comes out clean. Cool 15 minutes, then invert onto serving plate.
GLAZE: ½ Cup BACARDÍ Gold or Spiced Rum ½ stick butter 1 cup sugar ¼ cup water
Melt butter in saucepan. Stir in sugar, water and BACARDÍ Gold or Spiced Rum. Boil 5 minutes, stirring constantly. Remove from heat. Prick top of the cake with a fork. Spoon and brush glaze evenly over the top and sides. Allow cake to absorb glaze. Repeat applying glaze to taste or until all glaze is absorbed.
Let the flavors of the cake mature and develop for as long as possible. Serve it with a scoop of ice cream, a dollop of cream, or with a festive cocktail on the side…
Salud!
BACARDÍ Cocktails
GET CREATIVE
Looking for more cocktail ideas? Get festive.
RELATED CONTENT
EXPLORE BACARDÍ